Roof Storm Damage: I Filed An Insurance Claim, What's Next?
March , 2023 | 5 min. read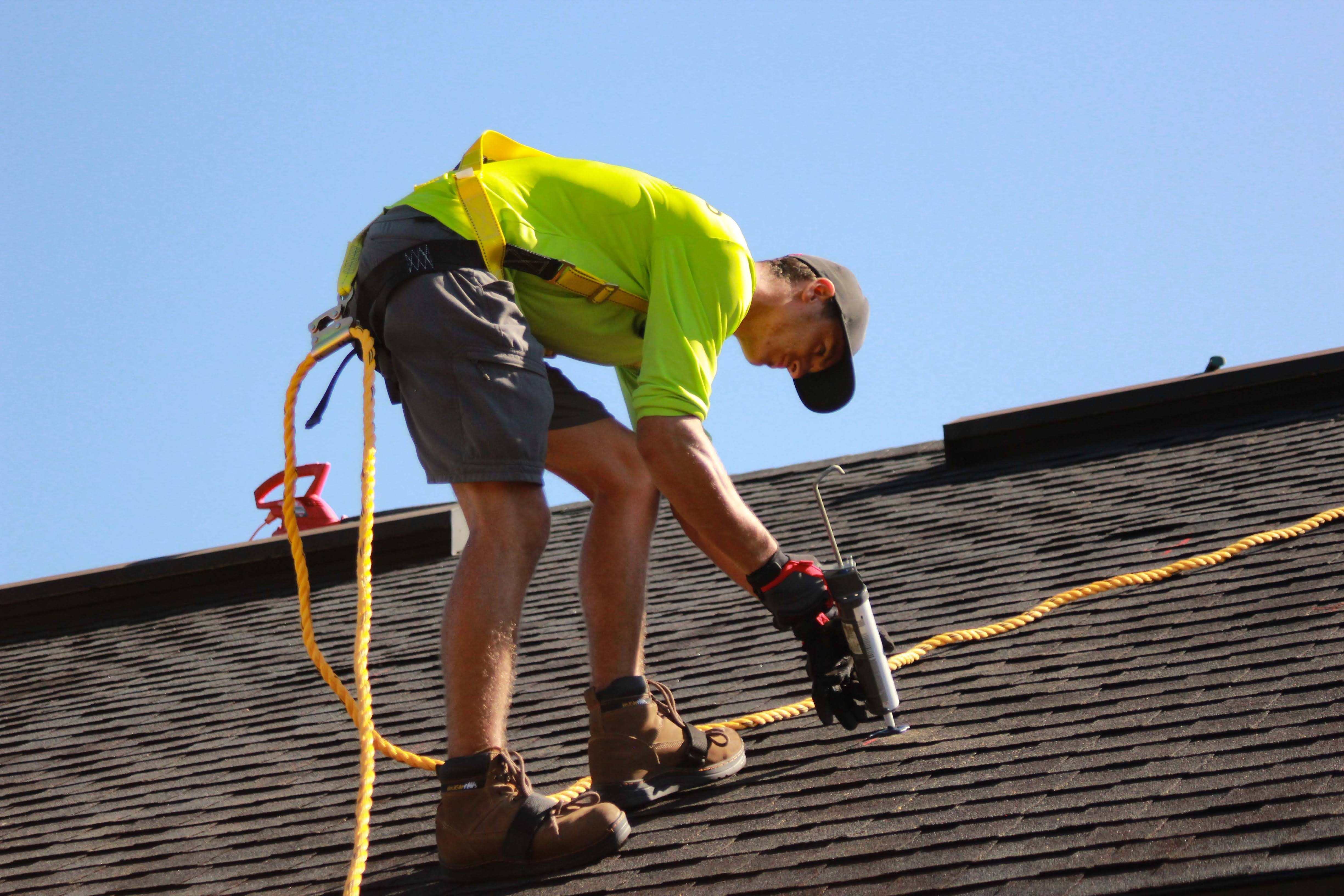 You've just had a roof inspection, and it turns out your roof experienced a little more damage during last week's rainstorm than you anticipated and it's time to file a claim with your homeowner's insurance. We're sorry to be the bearer of the bad news, but the good news is that you're taking the proper steps to prepare for your upcoming roofing project, go you! The next step is getting your insurance company to approve everything that needs to be covered, which the RoofCrafters team knows can be a bit overwhelming.
In fact, it can be downright frustrating even with our experience at times. Yes, sometimes we have to put on our Muhammad Ali boxing gloves and "float like a butterfly and sting like a bee" to get your insurance company to pay for all the items necessary to put your roof back together like it is supposed to be, however, when working with your insurance company and following the correct insurance claim process, your roofing contractor can make this entire experience as easy and stressless for you as humanly possible.
That being said, if you're reading this article, you've probably already had your home or business inspected for roof storm damage, and during that inspection, it was determined that your property did in fact suffer roof damage from the storm. It's a good thing you're here because in this article you'll learn what to do when your insurance company's field adjuster calls to schedule the inspection appointment, what to do once your insurance company approves your claim, and finally what the next steps are for replacing your roof. Let's get started, shall we?
What Should I Do When the Field Adjuster Calls to Schedule My Inspection?
Your roofing company has determined that your property does have roof storm damage and you filed a claim with your insurance company. Shortly after your claim is reviewed, a field adjuster will be assigned your case. The field adjuster's job is to be the eyes for your insurance carrier, or the boots on the ground, so to speak.
The adjuster will come out to your property and first confirm the damage. They will also take photos and measurements as well as document all of their findings to show your insurance company why the claim needs to be approved or denied. Also, they are responsible for writing up an Xactimate estimate for all of the repairs that will need to be made as a result of the storm damage.
This is where it gets subjective since we are all still human the last we checked, mistakes can and will happen. Unfortunately, insurance is a business and not funding a project. This means more profit for the insurance companies. When mistakes happen, your claim will be underfunded.
Should My Contractor Be Present During The Field Adjuster's Inspection?
To help avoid your claim from being underfunded or even worse, denied, we recommend that a representative from your roofing company is present for the initial inspection appointment. By a contractor being present at the time of the adjuster's on-site inspection, they can point out all of the damage that was found and documented by the estimator on your behalf. Also, they will be able to discuss any local building codes that are required to replace your damaged roof.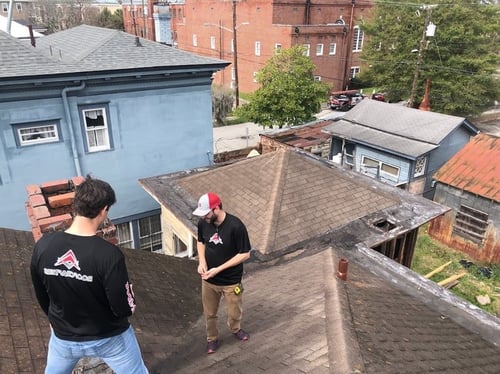 The simplest way to make this happen is to collect their contact information and let them know that your local contractor will contact them immediately to schedule the appointment for the inspection on your behalf. Does this mean your claim is guaranteed to be approved and properly funded? No, however, having a second set of experienced eyes and ears during the adjuster's visit is incredibly helpful.
It takes time and a great deal of effort to get everything needed to complete the project to get all of the bids, materials, and labor that are required to get your roof back into a pre-storm condition. The good news is that your insurance company pays your local contractor to do this for you. Now that you know what to do when the adjuster calls, let's discuss what to do once your claim gets approved.
What Should I Do Once My Insurance Company Approves the Claim?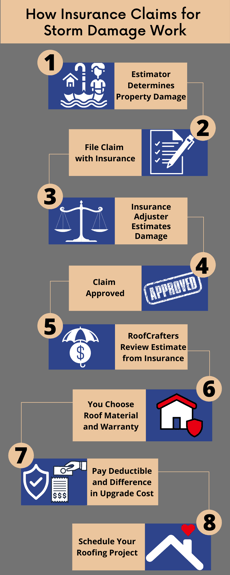 Great news, your claim has been approved! You will most likely receive an email that your claim has been approved but wait, and you will also receive an estimate from the field adjuster. This is going to be a detailed estimate of what they believe needs to be done to make all the repairs to your property. All insurance companies use the same Xactimate estimating software to create, calculate and determine the amount of the claim. Once you receive this estimate, you will forward their estimate over to the estimator that you are working with from your roofing company.
Your estimator will go over the adjuster's estimate and make sure no items were left off. Mistakes happen, and we are not claiming that they are intentional, but they happen. These claims are often very complex, and many items are required to be replaced to make storm damage repairs. If your estimator finds missing items, they will simply reach out to the desk adjuster at this time, which is the field adjuster's superior. They will then provide documentation for the items that were not included so that they can be added to the estimate before scheduling any work.
When Will My Roofing Project Begin?
Now that you have the claim settled, it's time for you to choose the type of roofing materials and warranty coverage that you want for your project. Your insurance company will only pay for the same materials, or if there have been any code upgrades for those as well. However, at this time you have the option and the right to use the funds provided to replace what was damaged with the same type of material, or you can upgrade. If you choose to upgrade, you will only be responsible for paying the difference in the cost of the materials.
The only thing you are not allowed to do is downgrade materials or profit off of your insurance company. It is estimated that over 10% of claims are fraudulent. That is considered insurance fraud, and it is a felony offense. If you want to use the money to upgrade, that is perfectly legal and highly encouraged as it provides you and your property with better coverage. Many homeowner's insurance companies even offer a reduced yearly premium for using upgraded roofing materials such as ice and water shields over the entire roof instead of a traditional felt paper or a higher grade shingle that provides a better wind warranty.
If you choose to stay with the same materials as you had on your home before the storm damage occurred, all you will be required to pay by law is your homeowner's insurance policy deductible. If you choose to upgrade, you will pay your deductible plus the difference in cost for the upgrades. Your estimator will come out and go over all of these options and help you pick your materials, colors, and warranty level. After you make your selections, your project will go on their production schedule and you will receive a start date once they have all the materials needed to perform the work.
Now that you know what to do when the adjuster calls to schedule the initial inspection appointment, what to do once you receive the Xactimate estimate from the adjuster, and your next step to getting your roof storm damage repaired, check out our article on "Should I Stay home During My Roof Replacement?" to know when or if you should relocate during your upcoming roofing project.
At RoofCrafters, our mission is to provide job opportunities for others to thrive and grow while making a meaningful impact within our communities.