How Do Storm Damage Insurance Claims Work?
December , 2022 | 6 min. read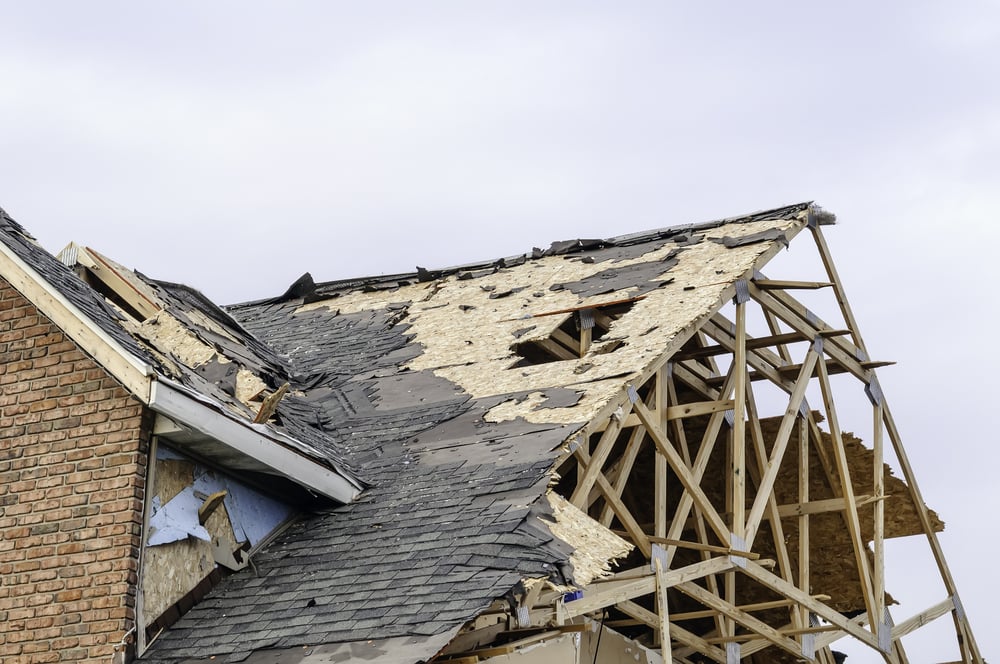 Roof damage is one of the most frustrating things to discover, other than your kid's new art project on your freshly painted kitchen walls. Not only can roof repairs be expensive, but they can lead to other parts of your home getting damaged. In the case of roof leaks, you can end up with water damage to objects in the house, a pest infestation, or even worse, mold. Let's just say roof damage is bad.
If you are covered by insurance, then you're in luck. Investing in the right insurance policy is critical to ensuring that it covers your needs. In addition, some insurance policies offer added protection against some factors that other policies don't cover. Although, sometimes, homeowner's insurance won't cover your damages. Confusing, we know.
So, how exactly do storm damage insurance claims work? We're glad you asked. RoofCrafters has been repairing and replacing storm-damaged roofs for over 29 years, so when it comes to homeowner's insurance claims and what they will and won't cover, we're basically gurus.
If you're reading this article, it's safe to assume that you have some roof damage, and you're wondering how filing a claim with your homeowner's insurance will work. Or, you're just bored. Whoever you are, you can trust that you're in the right place. By the end of this article, you will have learned what to do in a situation where you discover storm damage on your roof, and how insurance claims work. Let's get started!
How Do Storm Damage Insurance Claims Work?
The insurance claim process depends on the level of damage incurred. If it's just an unhinged door or blown away décor items from your patio, filing for insurance claims may not push through. But, in cases where substantial damage has been incurred, filing for insurance claims is the wise thing to do. Once the storm has subsided, it's time to go outside and identify the areas that need restoration and repair.
Here are the areas you want to have a detailed look at.
Your roof – check for any blown away or missing shingles. In many cases, the roof may have been partially or entirely blown off as well.
Structural and foundational damage to your property or roof.
Cracks on your roof, ceiling, or walls.
Leakage – be sure to check your attic and rooms with a lot of windows. This is because water can seep in from the tiniest of crevices and cracks.
Fallout – any fallen trees or debris on your roof or landscape. Uprooted trees are a common sight after a storm and can leave the structure of your roof or property compromised.
Any signs of broken glass or damage. This can extend from the gas pipeline to the water line and power supply.
Broken, damaged, or clogged gutters on the roof.
Flooding – this is sure to be found in your basement or along exterior walls.

Call an Experienced Storm Damage Roofing Contractor
Getting in touch with a reliable and experienced contractor is important. You want to stick to calling in the ones that have experience working with insurance claims. This is because the contractor may already have a streamlined process of coordinating and communicating with the insurance company.
You can get multiple opinions and cost estimates from different contractors if you want. But, it may lead to your insurance company approving the least cost option. We have found that the least cost option may not be the best option when it comes to getting work done on our homes.
It is important to note that an experienced storm damage contractor will be able to help settle the claim with your insurance provider so that all the work that will need to be done to get your property back to the pre-storm condition will be paid for by your insurance provider and not out of your pocket. You will only be responsible to pay your deductible.
In addition, you want to be wary of scammers. If a contractor asks for a full payment up-front, chances are they are not certified and do not have the right tools and equipment needed to get the job done efficiently. Also, no work should be done until the damage claim is approved and funded.
Contact Your Homeowner's Insurance Company
Once the damage has been assessed by a professional, calling your insurance company is the next step. Here you want to provide a detailed insight into the damage that has occurred. If required, you may be asked to send the relevant department pictures of the damage to speed up your claim process.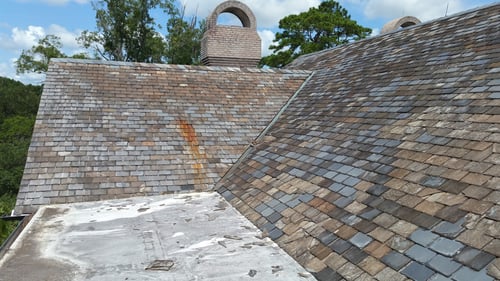 From here on the representative you are in touch with will provide you with your claim number. An insurance adjuster will call and schedule a time to inspect your property to further the claim process. Depending on the policy and terms in your homeowner's insurance, the damage that can be claimed will be decided upon. Once the damage is assessed and worth being repaired, the damage claim is approved and you can move on to having the work completed.
Insurance Claims for Roof Repairs
When it comes to roof repairs, insurance claims can be either partial or can cover matching issues. The loss in the durability and longevity of the roof may make your home or property unsafe to live in. Thus, a homeowner's insurance, if it is covered for roof damage due to weather-related incidents, will cover the roof repair cost, even if it has had partial damage incurred to it.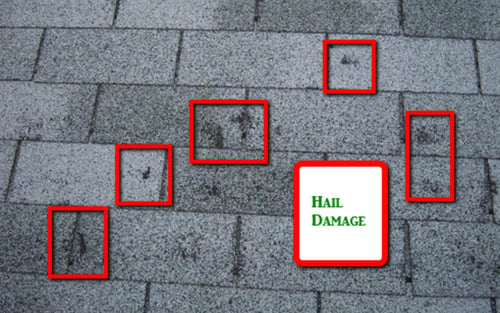 In addition, the insurance company may also cover the roof repair in case of matching issues and material unavailability. Here an entire roof replacement may be needed to ensure secondary damage is mitigated.
Post Roof Repair and Restoration
Once the repair and restoration process has been completed, your professional storm damage contractor will provide your insurance provider with the necessary documents to have the final payments released and the settlement of the claim completed and closed out. The time taken for this often depends on the severity of the damage and the time taken for repair.
The Key Roof Insurance Claim Takeaways
Storms can be destructive and create havoc. However, what matters is how promptly and efficiently you act once it has died down. Calling up your preferred local storm damage contractor to confirm damages is the first thing that should come to your mind. They will help document all the damage that has taken place and ensure that your insurance company provides the needed funds to put your property back in pre-storm condition.
To locate a great local roofing contractor that's the best fit for you, RoofCrafters has provided a checklist of questions to ask your local roofing contractor, along with the right answers that you need to get back when you meet with these roofing contractors.
So, now that you know how you can mitigate the damage and prevent secondary damage after a storm, you can get down to following the steps provided here. If you don't already have homeowners insurance, you might want to think it through and get a policy today.
My name is Anthony, and I am the lead estimator of RoofCrafters' Georgia/South Carolina division. The roof is the most important part of a structure, and people count on that to protect themselves and their families. That is one of the many reasons why I love my job and enjoy coming to work every day. The continuous training, honesty, and providing the customer with the Roofcrafters experience is what makes me the best in the business.