Should I Stay Home During My Roof Replacement?
July , 2022 | 5 min. read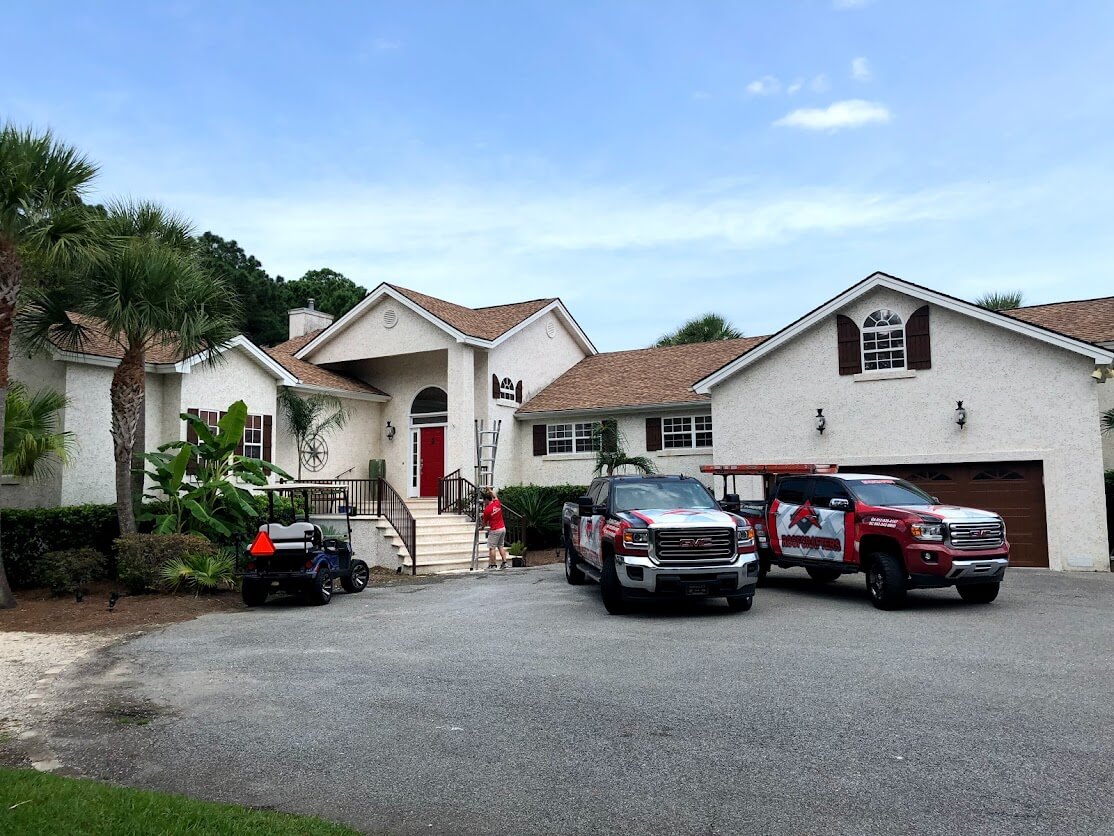 Home maintenance requires a lot of time and effort. It often takes up a large portion of our bank balance.
In this regard, a roof replacement is one of the more common home renovation projects that can take place. This is because of the wear and tear and damage roofs can experience during harsh weather conditions. Many homeowners know all the tips and tricks needed to ensure a stress-free and great roof replacement experience.
However, if you are new and never had a roof on a home replaced and you are wondering or concerned about staying home or maybe you are asking yourself if leaving during the process is a better idea to avoid all the noise and chaos of construction. Let's discuss this more.
You want to be prepared and well-equipped for anything and everything. The answer to whether you should stay home or not during a roof replacement entirely depends on you. There is no right or wrong answer here. Many homeowners choose to stay at home and keep a lookout for the process, while others will leave and go to a temporary location. Whatever the case may be, the preference is on you.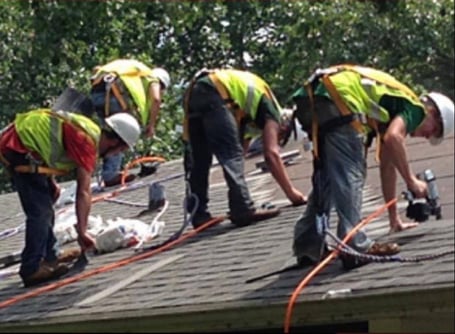 If you do plan on staying at home, there are a few aspects that you should keep in mind. Here are some of them that can help reduce the discomfort from the noise and influx of the crew members.
1. The Roof Replacement Process Can Get Loud
If you have elderly people or kids in your home, you might want to consider how they will handle the noise of constant hammering and banging on the roof. If you live in a two-story home, the noise may get muffled, but if not, then you'll have to live with the constant banging from the early morning till the sun goes down.
This also goes for pets, most cats and dogs are afraid of loud noises and there is a high risk of them running away as well. If you plan to stay home it would be advisable for you to send them away for a few days. But if you live alone and are out of the house for most of the day because of work, then you should be fine. All in all, analyze the number of people in your home, their presence, and preferences.
2. Watch Out for Your Head While Leaving Your Home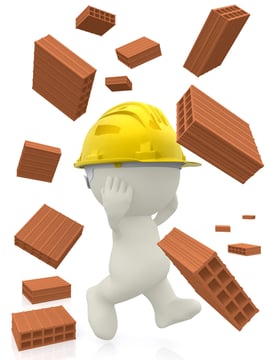 As the old roof gets torn off, a lot of debris and material can fall to the ground. Because of this, you will want to be extra careful when going to or leaving your home. The workers on the roof often can't see over the edge while they are working. Designating a particular pathway for walking and staying clear of standing under the gutter line are some measures that you might want to follow. This also extends to your kids who like to play outdoors in the evening.
In addition, constant communication with your roofing contractor while heading out or coming back home can alert them to be careful and halt the process until you have reached a safe spot. If this is something you're comfortable doing, then staying home shouldn't be so bad after all.
3. Protect Your Foliage and Landscape
Protecting your flowerbeds, lawn, and patio are on the list as well. A lot of roofing debris can come falling down and potentially damage your landscape. This even goes for your swimming pool. The waste may end up in your filter and cause the propellers to get damaged. For this, ensuring that an angled tarp is tied from the roof edge to the ground to cover your foliage and pool is important. While most contractors are mindful of doing this, others may not cater to it unless specified by you.
If you choose to stay at home, you can keep a close lookout for your foliage and landscape as the roof replacement process progresses. Especially if a well-kept patio and landscaping are the highlight of your home.
4. Utilization of Your Parking Space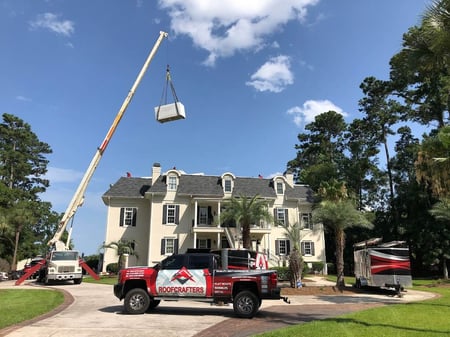 If you have more than one car, parking in your driveway may be an issue. Most contractors and service providers place their materials and park their vehicles on the driveway. This helps give the crew easy access to the tools and equipment they need. Thus if you plan on staying home, you might have to figure out where to park your cars. In addition, you will also have to be careful not to have your car get blocked by your local contractor before the work begins. This might add to the timeline as everything will have to be cleared out of the way for you to get your car out.
5. How long is the Roof Replacement going to take?
You may want to ask your local roofing contractor, "how many days or weeks is the roof replacement going to take to complete?" prior you make your final decision. A residential shingle reroof may only take 1 to 3 days unless your home is extremely difficult or larger than an average home. Also, a specialty roof replacement, such as a standing seam metal roof, a real slate roof or wood shingle roof, or a Spanish tile or synthetic roof system will take much longer to complete. These roofs often take weeks or even months in some cases depending on the complexity of the roof.
So, it's best for you to get all the information upfront, so that you can make the best decision for you and your family when it comes to staying home or leaving for the entire duration of your roof replacement.
The Key Takeaway To Staying Home or Not
Speak to your local contractor and ask them what they would advise on. This can further help clarify things for you, making your decision easier and the right one for you.
If you plan to stay home during the roof replacement process, it can be more beneficial than moving out – this is especially if you have an eye for perfection and like to oversee the entire process and be kept in the loop. However, if you do opt to leave temporarily, there is no harm in that either. Most contractors are professional and trustworthy. They are sure to get the job done perfectly and make the investment worth it.
Next, check out our article: "The 9-Step Process of Your Roof Replacement" to understand each step of your roofing project. Or check out any of our other roofing resources in our learning center below.
At RoofCrafters, our mission is to provide job opportunities for others to thrive and grow while making a meaningful impact within our communities.