What Are The Biggest Challenges Roofing Contractors Face?
January , 2023 | 6 min. read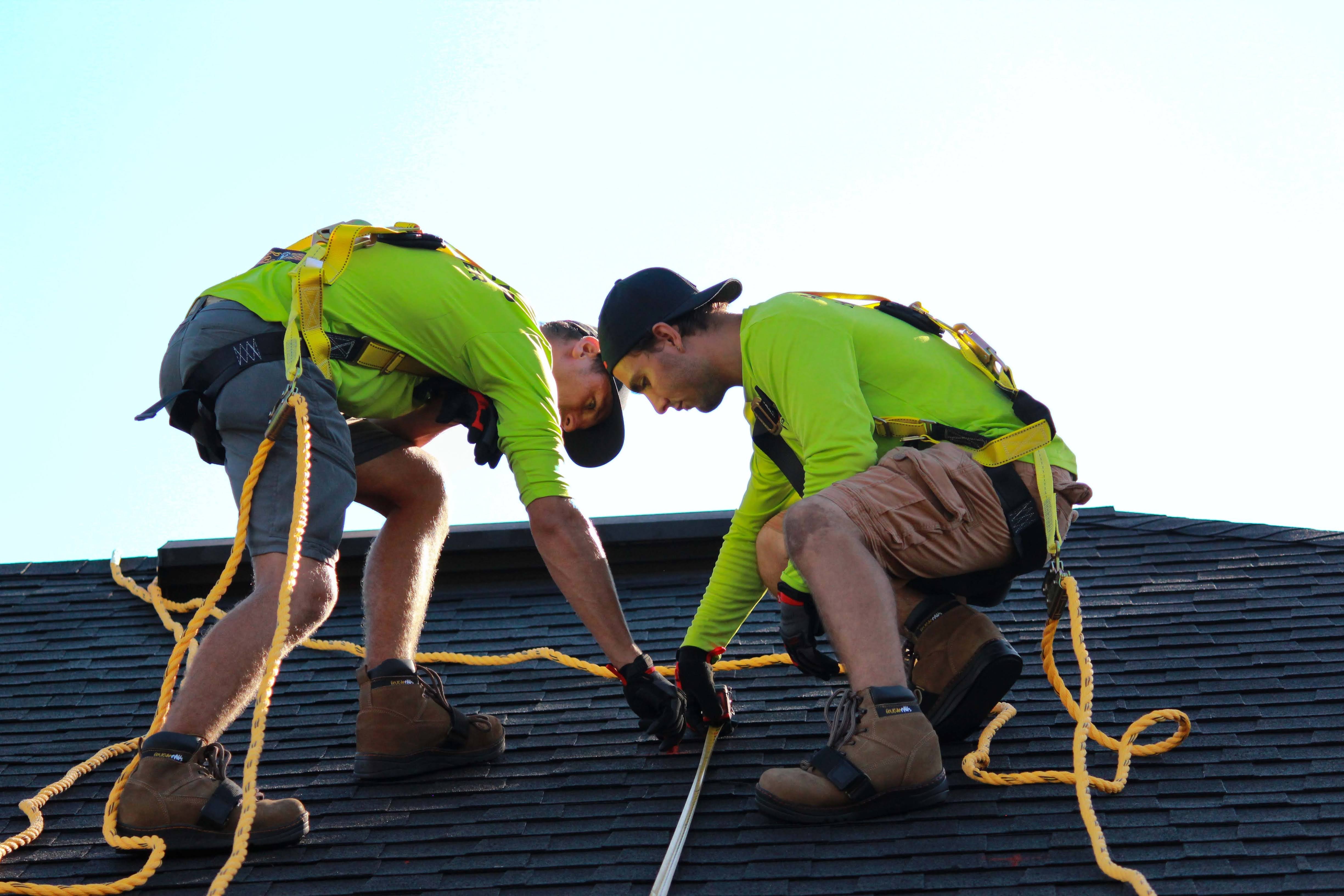 Everyone has their area of expertise. Some pursue a career in teaching, while others go on to be artists, baristas, or pastry chefs, and the list goes on. Whatever your knack or the thing you're best at ultimately winds up being, it's safe to say that you've run into some issues that are out of your control. Knowing how to fix it, though, is all that matters. Maestro, can you tell me how to make a heart on this caramel latte again?
We're all regular people learning how to face and mitigate challenges in our daily lives and careers, and roofers aren't exempt. Although it's a little bit different from creating latte art, roofers are often met with largescale challenges that take some serious brain power and skill to rectify.
At RoofCrafters, we've been repairing and installing roofs since Macaulay Culkin was Lost in New York, so it's safe to say that we've been faced with our fair share of challenges over the years. There's a silver lining to every challenge, though, and that's learning the proper ways to work through them. That being said, if you're interested in learning about the 6 most common challenges roofers face and how they resolve them, stick around until the end of this article. Let's get started!
What Are the Biggest Challenges Roofing Contractors Face in 2023?
While the problems that roofing contractors face can vary, some of their most common challenges include:
Roof damage

Roof leaks

Inadequate roof installation

Frequent foot traffic

Unfavorable weather conditions

Standing water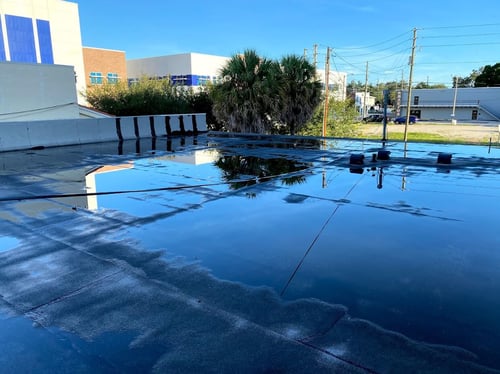 Roof Damage
While any type of roofing material can fall victim to damage, asphalt shingles, which continue to take 1st place in the roofing material popularity contest year after year by the way, have unfortunately proven to be more susceptible to roof damage over time than other materials. These damages include too much exposure to harmful UV rays, wind, and heavy rains. If your shingles are neglected, they can fall off and cause irreparable damage, so it's important to get in touch with a professional roofing contractor at the first signs of damage.
While damaged shingles are a challenge to roofers in 2023, there are other, much bigger problems they face that aren't avoidable through proper maintenance and care, and that's fallen limbs from storm damage. After strong storms, you may notice loose debris around your home such as yard waste, outdoor furniture, and so on. This could indicate that something struck your roof during high winds.
As some storms get stronger, tree branches or other fallen debris can land on your roof. You can clear debris away as soon as you can to minimize risk and look for characteristics of broken shingle patterns to assess impacts. Some items are small and won't cause an issue. other items are so large that may cause serious damage. In this case, use your best judgment. Although this is one of the most challenging roofing issues a roofing contractor can face, getting in touch with a professional sooner rather than later is of the utmost importance if you're going to save your roof, and home for that matter.
Potential signs of debris damage:
Visual identification of debris on the roof deck.

Missing shingles.

Cracked shingles.

Roof debris on the ground.



Roof Leaks
Roof leaks are among the most common problems that roofing contractors are faced with because more often than not, they're time sensitive. A roofer needs to fix the reported leak as soon as possible, or else the homeowner could be faced with much larger damages to their home and other valuables inside. Roof leaks are oftentimes difficult to detect, too, and where visible signs of water damage are showing up in one place doesn't always mean that the leak isn't rearing its ugly head elsewhere, too.
Inadequate Roof Installation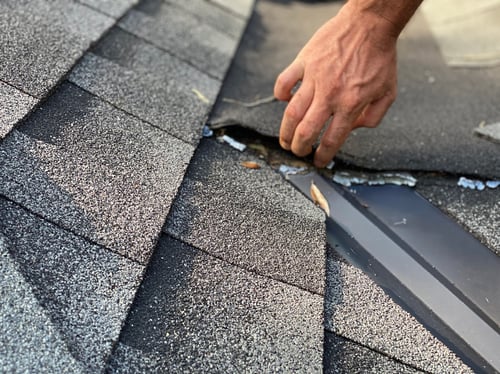 Leaks and other damages due to low-quality materials, a lack of experience, or even just carelessness from one roofer will cause some major challenges in the future for the next roofer that has to fix the mistakes of the previous contractor. There's a reason most roofing companies go out of business within the first 5 years of their existence, folks. Inadequate roof installation is sadly extremely common, causing many problems for the homeowner down the line, and creating challenges for their new roofer, too.
Frequent Foot Traffic
While the roof of your home probably doesn't face too much foot traffic outside of Santa landing his sleigh with his reindeer on Christmas Eve, commercial buildings with flat roofs are a different story. Commercial flat roofs with HVAC systems and other mechanical units are oftentimes located on the roof and are checked regularly by technicians. This results in too frequent of foot traffic, which can lead to roof tears and sagging, ultimately compromising the roof's support beams. While this proves to be a large problem for roofing contractors, this can be avoided with regular maintenance.
Unfavorable Weather Conditions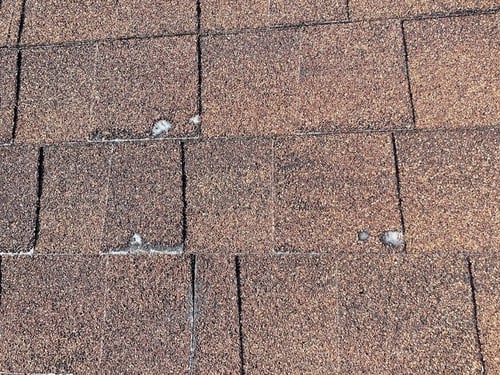 Unfavorable weather conditions often prove themselves to be the Big Kahuna, Head Honcho, final boss type of enemy to roofers. Extreme weather such as heavy rain, wind, hail, and even heat makes it difficult for contractors to make proper repairs or even installations, and more often than not will result in delayed project completion. If your roofer chooses to work through unfavorable weather conditions, this can lead to substandard work, or worse, an accident.
Standing Water
Last but not least, one of the biggest challenges a roofing contractor can face that is oftentimes a result of unfavorable weather is standing water on the roof. When a roofer comes across puddles and pools of water on a roof, that usually means there's a problem with the drainage system. The roofer must then detect the error in the drainage system before fixing anything else and then make any necessary repairs afterward. Much like roof leaks, standing water is a time-sensitive issue and must be dealt with by a professional as soon as possible to avoid any further damage.
Final Words
There you have it, folks. The challenges that roofing contractors face can vary, but among them, their most common problems include roof damage, leaks, inadequate installation, frequent foot traffic, unfavorable weather conditions, and standing water. As a homeowner, if you believe your roof has faced damages of any kind, keeping tabs and providing your roofing contractor with any possible information on the issues that lie ahead of them before your inspection can help them better prepare.
Fear not, a professional and trustworthy roofing contractor will be skilled to aid you in your roofing challenges no matter how big or small. If you're struggling to find the best contractor for the job, be sure to download "The Top 10 Most Critical Questions You Want to Ask Your Potential Roofing Contractor".
This checklist includes several different prompts to ask your roofer to prepare you to hold the company accountable for its quality of work and services when it comes to your roof repair or replacement. In the meantime, continue learning about your next roofing project with our article, "Full Roof Replacement vs Roof Repair".
My name is Cassie, and I'm the Content Manager here at RoofCrafters. I was born and raised in Chicago, Illinois, and made my way out to Florida post-college graduation. I'm incredibly passionate about writing and creating valuable content that helps others with the collaboration of my marketing team. When I'm not working, I enjoy shopping (a little too much), spending time at the beach, and reading!