Should I File a Claim for My Storm Damaged Roof?
July , 2022 | 6 min. read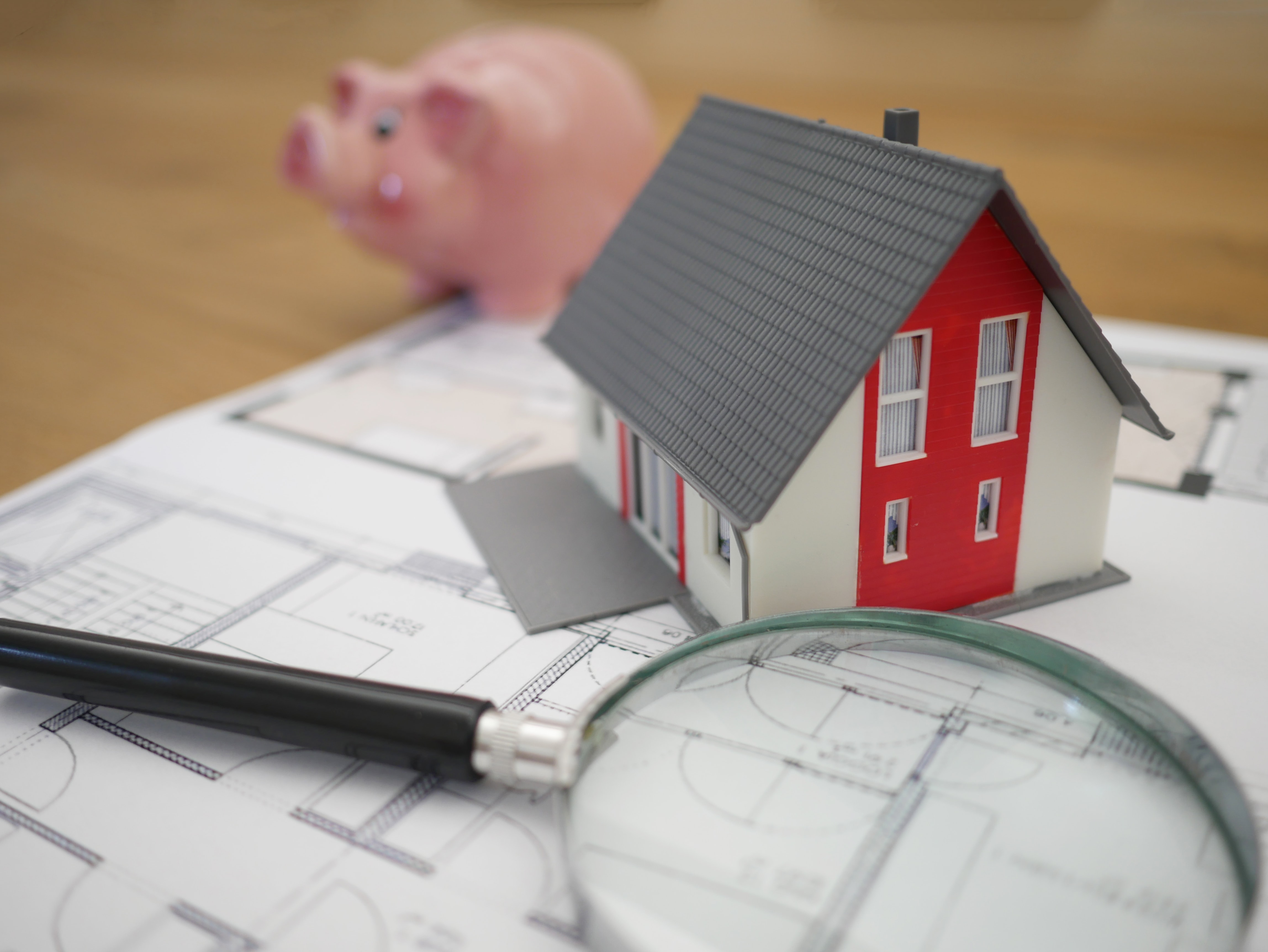 It's summertime in the Southeast, and we all know what that means; the rainy season is officially among us. With downpours and windstorms often come roof damage, and generally speaking, there's just no way around it. Any weather-related damage to your home or property can bring with it the stress and added burden of putting it all back together. The cost needed for a roof repair may, in some cases, reach very high amounts, especially if the entire roof needs to be replaced due to severe storm damage.
RoofCrafters has been repairing and replacing storm-damaged roofs for nearly 3 decades, and we know that the difference in deciding between having it repaired or a total roof replacement requires you to take action fast. You do not want a leaky roof when the next rain spell hits. If you're thinking that bringing out the buckets and pots is a better option than emptying your piggybank, there is a way to mitigate the secondary damage and ease the financial burden, and that is by filing an insurance claim.
If you're here, you're probably thinking about whether filing an insurance claim for a storm-damaged roof is possible, and the short answer is yes, but the damage needs to meet or exceed your deductible and it needs to be clear that it is storm damage and not wear and tear or a maintenance issue. In this article, you'll learn how you can find out if you're eligible to file an insurance claim, and how to get started. Let's jump right in!
How to Know You're Eligible to File for an Insurance Claim
When it comes to homeowner's insurance, certain aspects may not be covered, such as valuable items, collectibles, or even jewelry, but most do cover weather-related damage from storms, hail, or rain. Roof repair for a storm-damaged roof is added to this list as well, however, to become eligible for an insurance claim, there needs to be substantial and visible storm-related damage to your roof.
Types of Roof Damage Covered by Homeowner's Insurance
Your homeowner's insurance may cover partial damage, depending on the age and severity of the damage and location in which case they may cover the entire replacement. In the former case, the damage caused by the storm may have shortened the lifespan of your roof or made it structurally weak.
This can be unsafe for you and your loved ones. Thus, the insurance company will seek to cover the roof repair or roof replacement even if it is partially damaged. On the other hand, for the latter type, the insurance company may provide cost coverage for an entire roof replacement in case there are matching issues and materials needed for repair are unavailable.
Here are some of the signs to look out for after a storm hits. If you want to be proactive and minimize costs, then reaching out to your preferred local roofing contractor right away to confirm and document the damage and temporarily securing the roof is the way to go.
Blown off or missing shingles
Partial or fully blown away roof
Broken and damaged roof gutters and vents
Cracked roof tiles
Curled up shingles
Leakage into your attic
Presence of fallen trees or debris on your roof
Structural damage to your roof
Broken roof windows or screens
Dents and depressions on the outer surface of the roof
How to File A Storm Damage Claim
To make the most of your homeowner's insurance policy, you'll want to read up and be well-versed in it. In addition, filing an insurance claim for your roof requires a systematic and professional approach. Being cautious and proactive is the first aspect that you cannot overlook here. Some of the other tips that can help you in this regard are as follows.
1. Call Your Insurance Company Right After Your Inspection
You want to wait to call your insurance company after getting in touch with your local roofing contractor or service provider. This will make the insurance claim smoother. In addition, they will be sure to document all the damage to be prepared for the insurance adjuster when they arrive for the inspection.
What's even better is getting in touch with a local professional contractor specializing in roof repair and coordinating with your insurance company. This is sure to leave you stress-free and sit back and relax while the roof repair process gets completed.
2. Assess the Damage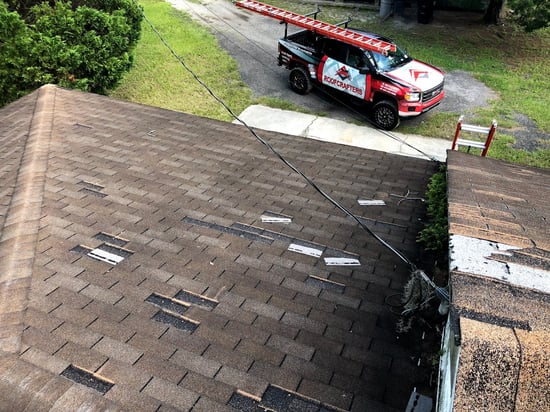 Documentation and photos are important. You want to have a quick inspection yourself before the contractor arrives to be sure nothing is missed out on. Roof damage may extend to other parts of your home as well. The structural integrity of your home may also be compromised, especially if the entire roof has been blown away or partially damaged by a fallen tree. However, do this if it is safe, you do not want to cause any harm to yourself or your loved ones. If the roof damage is severe, stay outdoors till your local roofing contractor arrives and can make sure it is structurally safe.
Roof repair scams are quite common after a severe storm or heavy rainfall. Most contractors seek to make as much profit as they can from vulnerable homeowners. You don't want to fall victim to this. To prevent this from happening, there are two things you should look out for. Firstly, if the contractor asks for a 100% payment upfront before the work commences, you might want to stay clear and get in touch with another contractor. This is the most common sign of a scam and unprofessional contractor.
Secondly, you want to have a licensed and local contractor on the job. They are equipped with the latest tools and equipment and can do the job efficiently. This is exactly what you want to invest your time in, otherwise, you may watch your roof get blown off when the next storm arrives.
Should I File a Claim for My Storm Damaged Roof?
Roof damage after a storm can come with a mix of emotions and especially worrying. Finding the right answer to them can be stressful, but they need not be if you have homeowner's insurance and the right contractor to help you through the insurance filing process. Be sure to have your insurance company's contact details easily accessible at all times along with the right documentation. You don't want to miss out on anything, and always remember to act fast. The more delayed your response is to roof repair after a storm, the chances are your insurance may not be able to cover it entirely.
By hiring the right contractor you will not need to waste time getting estimates, your insurance company is required by the policy to repair or replace the damage to pre-storm conditions and an experienced contractor will be able to get the insurance to cover the expenses and all you should be required to pay is your deductible.
Finding a qualified contractor in your area may seem tricky, but with our "Top 10 Most Critical Questions You want to Ask Your Potential Roofing Contractor", finding a roofer you feel most comfortable to complete the job will be a breeze. In the meantime or between time, be sure to check out the extensive resources located in our learning center. I recommend reading "What Causes Roof Damage" in order to be better educated before you file your claim.
My name is Anthony, and I am the lead estimator of RoofCrafters' Georgia/South Carolina division. The roof is the most important part of a structure, and people count on that to protect themselves and their families. That is one of the many reasons why I love my job and enjoy coming to work every day. The continuous training, honesty, and providing the customer with the Roofcrafters experience is what makes me the best in the business.