How Much Will It Cost Me to Repair My Storm Damaged Roof?
September , 2022 | 6 min. read
By Kevin Mills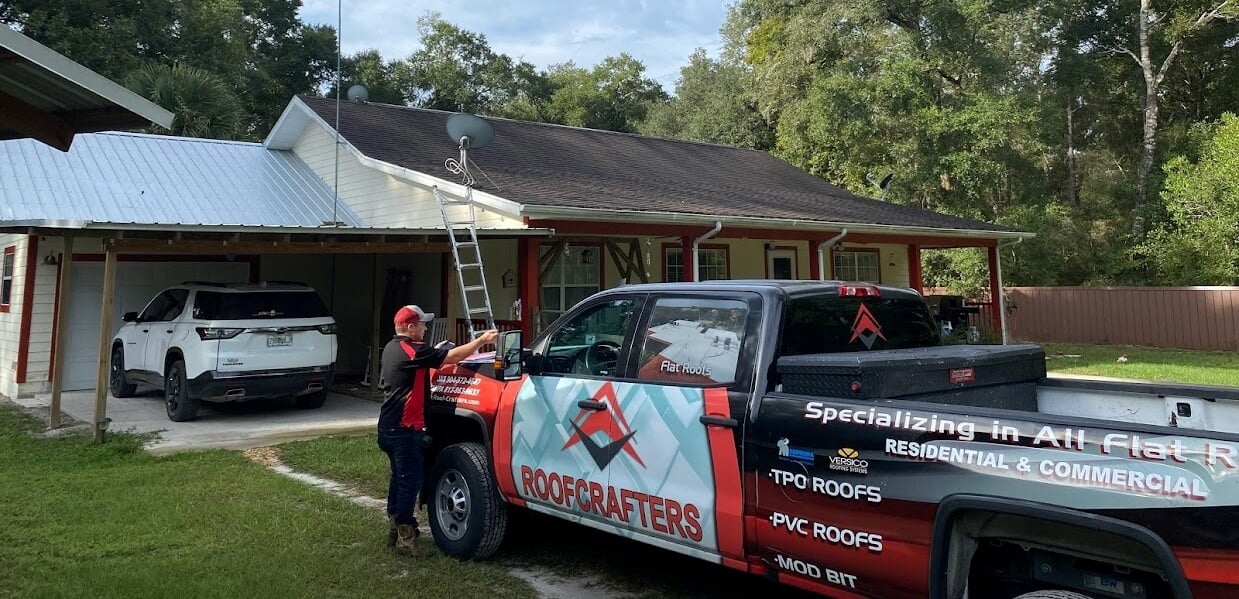 Whether it is heavy wind-driven rain, hail, or a wind storm that has hit your area hard, the damage that can occur to your property can be devastating. In fact, your roof typically will suffer the worst of the damage from a storm. This may be true despite having the strongest and most durable roof – when it comes to mother nature, even the best installed and high-quality roof materials can suffer major damage. And, with this comes the worry of the cost of repairs. What all needs to be repaired, how long would it take, and will you be able to afford the cost? These questions are sure to leave you in a spiral of stress and worry.
We get it. In fact, this is something our clients here at RoofCrafters Roofing come to us about all the time. So, in this article, we're going to honestly and transparently answer the question, "How much will it cost me to repair my storm-damaged roof?" And hopefully, by the end, you'll understand the cost of repairs and know the next steps.
The cost that would be incurred for the repairs for a storm-damaged roof depends on several factors. Let's have a look at some of the main factors.
1. The Extent of the Roof Damage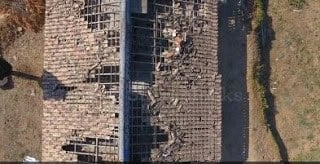 The cost of the roof repair depends on the severity of the damage. The more severe it is, the higher the cost is expected to be. For roof leaks and missing shingles, re-roofing and damage control can be done at a minimal cost.
However, if your entire roof has been blown away, then you might not have any other choice but to get a full roof replacement. This is surely costly and can vary depending on the per square cost, the difficulty or complexity, and the materials needed. The roof inspection by your preferred roofing contractor is what helps determine what the total cost would be. Be sure to have them explain all your options. Most contractors provide a breakdown of the damage, along with pictures, and then go over the cost of the repair.
2. The Roofing Contractors' Experience
In addition, it is important to note that a higher cost estimate by your local roofing contractor may also take into account their experience, expertise, and use of the latest tools and equipment. This is what ensures the job is done efficiently and professionally, giving you a roof that is sure to stay durable and leak-free when the next storm arrives.
Discuss the roof repair procedure with your roofing contractor along with the number of years they have had in the industry. This, along with the timeline and use of tools is sure to give you the right return on investment and make you feel comfortable with the total cost of the repair estimate they provide.
3. The Materials and Workmanship Warranties for Roofing
Most roof replacements come with a warranty. This may extend for up to 50 years depending on the roof replacement company. If you have recently had a roof replacement done, then a roof warranty may be included. These warranties take into account the cost of repair, installation, materials needed for repair, and manufacturing.
There are however a few roof replacement warranties that take into account weather-related damage. Discuss this with your local roof replacement company, if they have storm-damaged roof repairs on their warranty policies, then you're in luck! This is sure to save you a lot of money for roof repairs.
4. Filing a Storm Damage Roof Claim with Your Insurance Company
If you have homeowners insurance, then you can take a sigh of relief. To begin with, have the damage inspected and confirmed by your local roofing contractor, so you don't run the risk of making a claim that does not exceed your deductible. You can get in touch with your insurance company as soon as you know the facts. Roof repairs needed after a storm or heavy wind-driven rain are often covered by homeowner's insurance. This can help ease your financial burden and make the cost much more manageable.
Again, we recommend you get in touch with your preferred local roofing contractor that specializes in roof repairs and also works with insurance companies to ensure the claim process is done properly with all the correct documentation. This is a win-win situation that is sure to make the roof repair process a breeze. And in this case, you will only need to pay your homeowners deductible.
5. The Roofing Materials Needed for Repairs
Lastly, the material used for the roof repair adds to the overall cost. The materials can vary from metal roofs, roofs with asphalt shingles, slate roofs, tile roofs, composite, and flat roofs. Metal and slate roof repairs are costlier compared to roofs with shingles or composite structures. Thus taking into account the replacement materials required for the roof repair will make the cost of your roof repair vary.
Damage To Your Roof After A Storm – The Signs To Look Out For
If you want to figure out whether your roof has been badly damaged by a storm, there are a few key signs you can look for. This can help you call in a local roofing contractor right away and mitigate the secondary damage that may follow.
Blown-off shingles – you may find these fallen on the ground
Missing or peeling flashings
Vent or deck damage
Roof leaks after the storm, especially in your attic
Full or partially blown off the roof
Damaged vents or clogged roof gutters
Fallout and debris from trees
The Bottom Line for Storm-Damaged Roof Repair Cost
When it comes to storm damage roof repairs, getting it done right away is important. Delaying it may cause your home or property more damage. So, if you feel your roof has been damaged by a recent storm and requires repair, get in touch with your preferred local roofing contractor and discuss the options. Inspect the parts that urgently require attention and get them secured right away.
The return on investment here is sure to be worth it in the long run, saving you from additional damage such as roof leaks, mold outbreaks, interior damage, structural damage from wood rot, and more.
If you are in one of our service areas of South Carolina, Georgia, or Florida and would like to save yourself headaches navigating the insurance claim process. Our family at Roofcrafters Roofing has assisted thousands of clients over the past 3 decades. We've done this by walking them through the insurance claim process from start to finish. If you'd like help getting your storm-damaged roof repaired or replaced, schedule your storm-damage inspection here.
My name is Kevin Mills, and I am the lead estimator for RoofCrafters' Tampa division. I'm originally from Michigan, and I enjoy hunting, fishing, and spending any free time outdoors. What I'm most passionate about, though, is helping business owners and homeowners alike achieve their roofing goals, all while providing a seamless customer journey.