What is Considered Storm Damage to a Roof?
July , 2022 | 7 min. read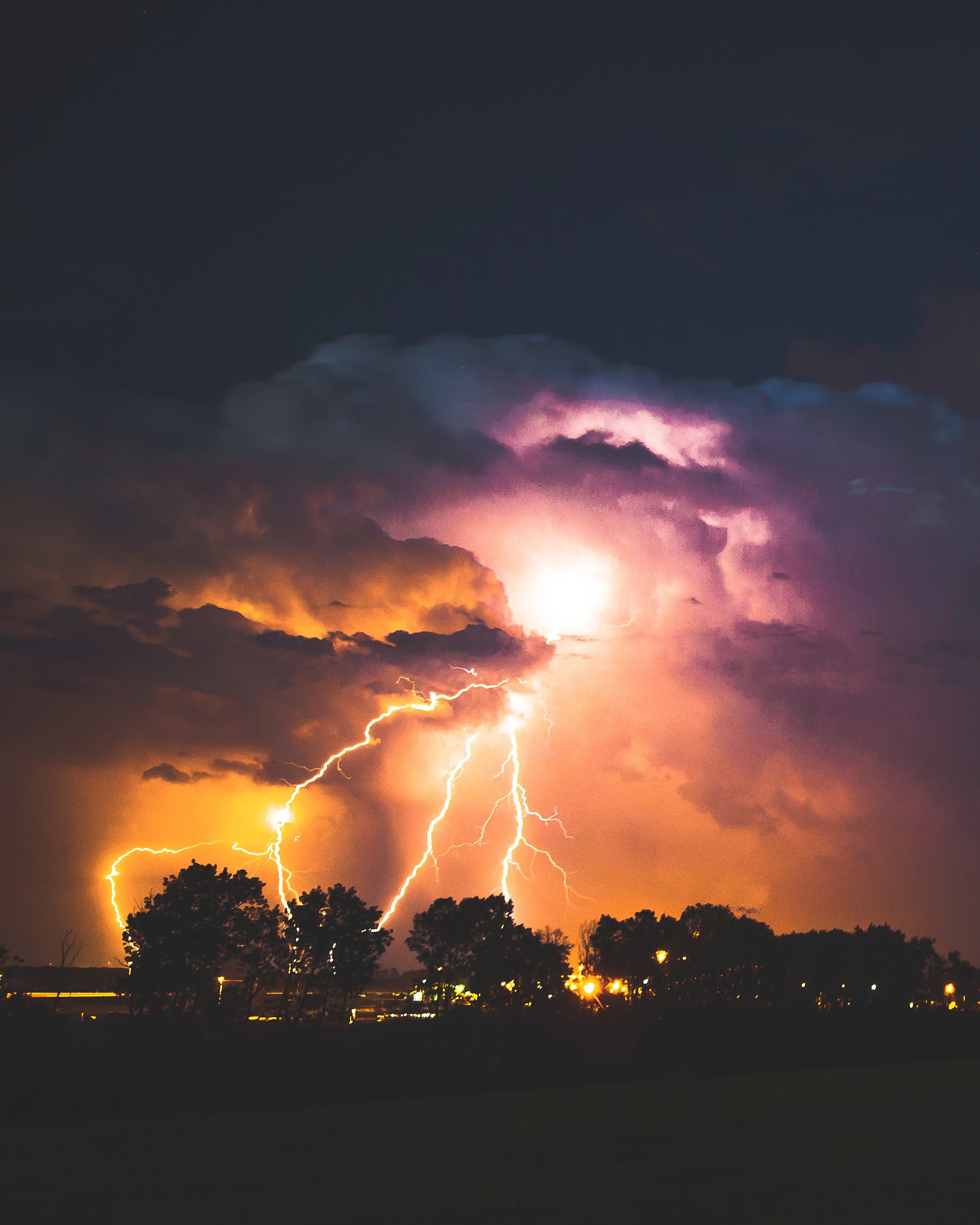 Mother Nature can be cruel, especially to those of us living in the southeastern region of the United States. Down here, it's safe to say we've all seen our fair share of vicious weather and the havoc it can wreak on a roof. For those of us living in Florida, we all know this past May and June have been no walk in the park when it comes to thunderstorms.
Different types of storms cause various damages to different roofing systems. A roof damaged by hail is going to look different from a roof damaged by rain. Just as well a roof damaged by strong winds will look different from one damaged by ice. For the past 28 years, RoofCrafters has been repairing and replacing storm-damaged roofs, and we know just how nasty these storms can be.
Okay, so, what exactly is considered storm damage to a roof, then? Great question. If you're reading this article, you've probably experienced storm damage to your roof, and for insurance or personal purposes, you're wondering if it's classified as storm damage. You're in the right place! By the end of this article, you will have learned what's considered storm damage to a roof, and even some preventative measures you can and should take to protect your roof and home this rainy season. So, let's jump right in!
What Is Considered Storm Damage to a Roof?
As we mentioned earlier, the type of storm and the type of roof can help determine what damage to a roofing system would look like. First, let's look at the different types of storms and how they can distort your roofing system.
1. Wind Storms
Contrary to popular belief, it's not just strong winds that can cause damage to a roof. If the roof of your home is made with lighter materials, such as asphalt shingles, even moderate winds can cause severe damage.
In addition to forming cracks, your roof may also be missing a few shingles here and there after a strong wind storm. Unfortunately, minor damage is comparatively harder to spot after wind storms. So, you may need to look closely at the shingles for signs of creased and torn shingles.
If you see loose granules from the shingles, consider calling a professional roofer for an inspection. After a significant wind storm, it's not uncommon to see cracks and holes in your roof or even a water leakage. This is something that a professional roofing contractor can help you with.
They'll make temporary repairs to keep the damages at bay until your insurance company agrees to pay for the repairs. If your property has a metal or slate roof, however, the chances of a wind storm causing any damage to your roof are extremely low.
2. Heavy Rains and Thunderstorms
Heavy rainfall can prove to be extremely hazardous for roofing systems. They can make the entire structure fail and, in worst-case scenarios, collapse. In addition, standing water can create holes in your roof and weaken the adhesive between shingles.
If your property's roof doesn't have a proper drainage system, then rainstorms can cause irreplaceable damage to the deck of the roof. So, if you reside in a city that experiences heavy rainfall, you should install a roofing system accordingly.
In addition to this, it is advisable to use asphalt shingles, metal, or Spanish tile roofing for rainy climate regions. A reputable roofing company can and will evaluate your roofing system and provide solutions according to the weather conditions.
3. Hailstorms
Hailstorms are usually shorter than wind and rainstorms; however, the damage caused by them is similar. Hailstorms are hard to miss but if you want to find out whether they caused any damage, look for these signs: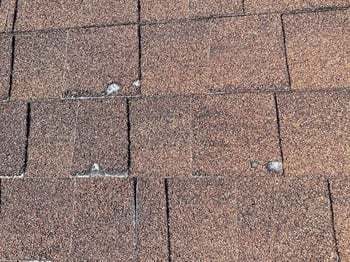 Bruises or dents on shingles


Round-shaped marks on the roof


Missing granules


Piles of granules at the bottom of the roof
If you see any visible signs of hailstorm damage, contact a professional roofing contractor who can further evaluate the condition of the roof. These experts will provide you with possible solutions depending on the damages, insurance coverage, and budget.
4. Ice Storms
If you live in a region that experiences frequent ice storms, you may need a professional to add a protective layer to the roof. Ice storms can cause structural damage to a roofing system. In addition, if you don't get the damage repaired on time, the water from ice storms can find its way into your home.
Leakage and cracks are some of the common signs of ice storm damage. However, if you've built a pitched roof, that will allow the snow and water to fall off easily, there's nothing to worry about. Usually, when an expert is installing a roof, the weather conditions are taken into consideration before choosing the style and material of the roof.
What Can I Do After Storm Damage Has Occurred?
Storm damage should be taken care of as soon as possible. Trained professionals have the experience and expertise to provide solutions for any type of storm damage. In addition to this, you should also get homeowners insurance providers involved in the process.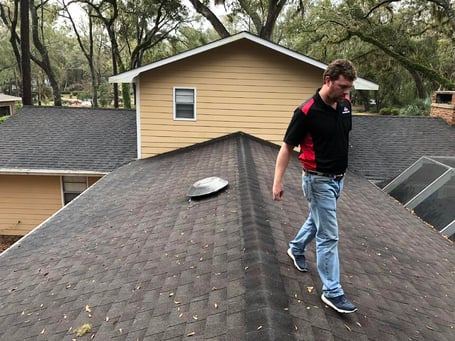 The insurance providers will delegate the task of investigating and evaluating the damage to an individual. After evaluation, they will provide you with the required compensation for the damage caused.
It's always best to hire a professional roofer to inspect the roof damage first. They will help you estimate the cost of repairs or the replacement cost for a new roof. These individuals can also help in making sure all items needed to make the repairs are covered by your insurance claim.
Is My Roof Considered Storm Damaged?
Possibly! If you read through any of the examples in this article and said, "Hey, that sounds like my roof!" then you most likely have storm damage. If that's the case, it's crucial that you contact an expert as soon as possible to come out and conduct an inspection. In the meantime, consider contacting your insurance company as well to figure out what your policy covers.
If you're on the opposite side of the spectrum, and you didn't feel as though you could relate to any of the examples in the article, don't panic! Visit our learning center and browse through our numerous resources.
If you still feel lost, are having a hard time locating the answer to your question, or want to know more about storm-damaged roofs, drop us a line on our contact page. When you fill out the form, one of our friendly experts will contact you with some assistance.
My name is Cassie, and I'm the Content Manager here at RoofCrafters. I was born and raised in Chicago, Illinois, and made my way out to Florida post-college graduation. I'm incredibly passionate about writing and creating valuable content that helps others with the collaboration of my marketing team. When I'm not working, I enjoy shopping (a little too much), spending time at the beach, and reading!