3 Best Practices for Getting Your Storm-Damaged Roof Fixed
October , 2022 | 7 min. read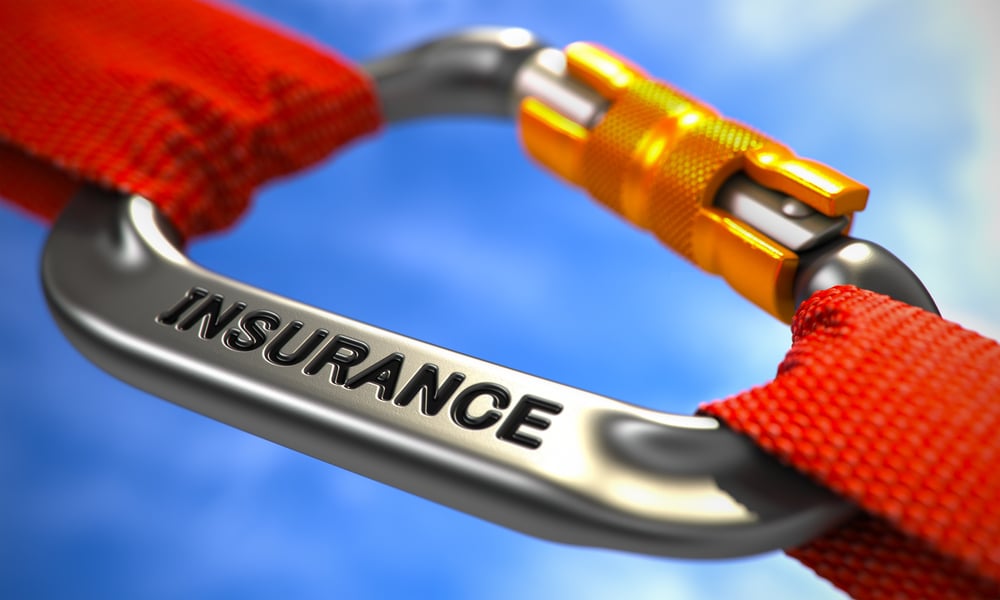 After any major storm, your roof may have suffered storm damage. Depending on the type of storm damage, damage may or may not be visual from the ground. Hail damage, wind damage, and leaks from wind-driven rain can often go unnoticed by an untrained eye.
Because our roofs protect everything else in our homes, including our loved ones. We understand that the uncertainty after a major storm can be stressful.
Do you have roof damage or is everything on your roof ok?
We get it.
Many of our clients here at RoofCrafters Roofing reach out to us after a major storm event. And over the past 29 years, we've been able to remove the stress and uncertainty by answering all of their storm damage-related questions. Now we want to answer a few of the most important questions for you. By providing the 3 best practices for getting your storm-damaged roof repaired or replaced. You'll hopefully be better prepared to make the right decisions over the coming days.
In this article, we'll cover the following storm-damage roof repair best practices:
Steps to take after a severe storm





What to do if you have storm damage to your roof that is greater than your deductible





How to get your insurance company to put the roof back to pre-storm condition
Let's dive right in.
Steps to Take After Your Roof has Suffered Storm Damage
After any significant storm event, you'll want to ensure your roof has not suffered any damage that may cause water intrusion in the coming days.
Check the attic for any water damage to roof sheathing or insulation

Walk around the house and do a visual inspection

Pull up the local weather report

Schedule an onsite inspection with a local roofing contractor
1. Grab a flashlight and take a look around in the attic. Look for any signs of water damage. Water dripping onto the insulation or dark spots on the roof sheathing will be a sign that something on the roof is damaged.
2. Go outside and take a walk around the property. Look for any lifted, missing, or fallen objects on the roof. Often after a severe wind storm, you may find roofing materials in your yard. Tree limbs or debris will be a sign that the roof suffered an impact.
3. Pull up your local weather report. If your local weather station has reported any hail or tornadoes in your area, you'll want to get your roof inspected. In most cases, a roof that has suffered hail damage will not be visible from the ground.
4. If you have found any one of these to be true. You'll want to schedule a professional onsite inspection before you call your insurance company to file a claim.
Your Steps for Filing an Insurance Claim for a Storm-Damaged Roof
If your home was just hit by a major wind or hail storm, tornado or hurricane, do not rush to call and file an insurance claim. We'll explain this shortly. Two things need to happen before you file your insurance claim.
First, you'll need to have a local contractor come out to the property. They'll need to make sure it is safe to be in and around the house. Second, you'll need to secure the house. As a policyholder, we must mitigate any further water damage to our property. In most cases, this means protecting the inside of the home from water intrusion after our roof suffers storm damage.
Having a licensed roofing contractor come out and perform an inspection will eliminate both steps. The contractor will photograph and document any damage before covering the damaged areas with a tarp. This will prevent the adjuster from needing to remove the coverings to see the damage. Keeping your house secure until the roof can be repaired is a priority.
You'll want to have your homeowners' policy handy when the contractor is onsite. Why?
Roofing contractors get called out for roof storm damage all the time. Only to find out that the repairs needed to fix the storm-damaged roof do not meet the homeowner's insurance deductible.
Then they learn the homeowner already called their insurance company and filed a claim. When you file a claim, keep in mind, it starts the entire process. We need to avoid filing a claim that doesn't meet your deductible to help you keep your rates down.
Filing a claim that doesn't meet your deductible will count against your policy as a claim filed. However, you don't receive any insurance benefits. The insurance company assigns an insurance claims adjuster and a lot of work happens behind the scene.
Keep in mind, insurance policies are there for us when we need financial benefits.
By having a professional contractor inspect the damage, you'll be off to a great start getting the damage repaired. With or without the insurance company. Make sense?
Ok, let's discuss what happens once you file an insurance claim.
Filing an Insurance Claim to Repair Roof Damage
Here's what happens once the call is made to report that you have storm damage and would like to open a claim.
Your insurance carrier will assign you a field adjuster

The field adjuster will contact you within 72 hours to confirm a date for an onsite inspection.

The field adjuster will arrive on the confirmed date and perform an onsite inspection

The field adjuster will take measurements, and photos and document all damage.

The field adjuster will then return to their office and write the claim using an estimating program called Xactimate.

The field adjuster will turn the written estimate over to their superior(desk adjuster) for final review.

The desk adjuster will approve or deny the claim based on the photos and recommendations.

When the claim is approved the desk adjuster will return the Xactimate estimate to the field adjuster.

The field adjuster will then send you the approved Xactimate estimate.
The estimate your insurance carrier provides may or may not be correct. Your contractor will be able to review the Xactimate estimate and determine if there are any missing items. Now that you know the steps for getting your home inspected and secured. You also know the steps for filing a claim.
So now let's discuss best practices for getting your insurance company to repair or replace your storm-damaged roof.
Best Practice to Get Your Storm-Damaged Roof Back to Pre-Storm Condition
Your insurance company has sent out a field adjuster and they've documented and confirmed the damages. You've received the written Xactimate estimate from the adjuster. You're now ready to get your property put back to pre-storm condition. But first, you'll need to be assured that the estimate they've provided is accurate. It should also cover all damages and building code upgrades that may have occurred since your home was built.
You can rest assured that your estimate will be correct by hiring a contractor with experience in storm-damaged claims. Here's why…
An experienced roofing contractor will do the following before any construction work begins:
Secure the property upon initial inspection

Document all damages

Write their estimate for the work needed using the same software(Xactimate) as the insurance companies use.

They'll review the adjuster's Xactimate and explain each line item.
For any missing line items, they'll show proof providing pictures and documentation. Along with building codes or manufacturer's installation specifications.
Depending on the State, they'll submit or assist you with submitting the paperwork to the insurance company. This will help you get the missing items added to the Xactimate estimate.
Once the Xactimate estimate is whole, they'll be ready to pull permits and put your home back in pre-storm condition.
Are You Ready to Hire a Local Roofing Contractor Experienced in Insurance Claims?
Now that you know the steps to take after a storm. You know what happens once you file the claim. And you also know that by hiring an experienced contractor you do not have to fight or hassle to get your roof put back to pre-storm condition. You're probably ready to hire a local roofing contractor with insurance claim experience.
We've put together a hiring checklist to help you when interviewing local roofing companies. We've also included some important frequently asked questions to ask these roofers. Along with the answers you want to get back, so you'll be able to better qualify your next roofing contractor. You can download the checklist below, it's free.
And if you're in one of RoofCrafters' many service areas and would like to save time and stress. We'd be glad to schedule one of our expert storm damage estimators to come out and inspect your property. They'll go over the entire process and explain the next steps to you. You can schedule your inspection here.
At RoofCrafters, our mission is to provide job opportunities for others to thrive and grow while making a meaningful impact within our communities.