Will Homeowners Insurance Cover My Roof Repair?
November , 2022 | 8 min. read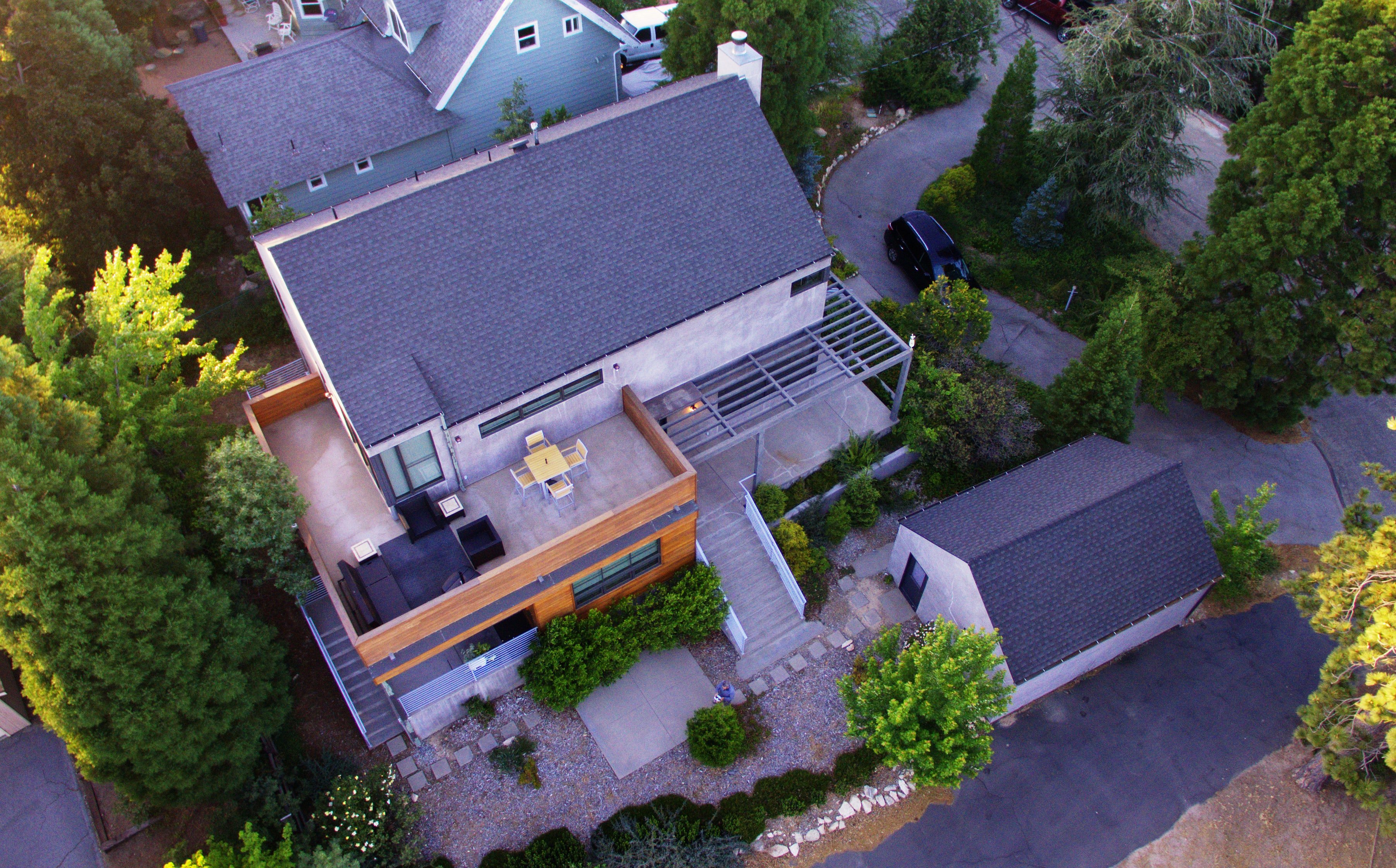 Roof repairs can be expensive, and they hardly ever happen at a convenient time in your life or schedule. What could possibly be worse than an untimely roof repair? Well, a few things. One of them is your insurance not covering the damages and you having to pay for the entire project out of pocket.
Paying for an expensive home improvement project will cause apprehension among most homeowners, which is why here at RoofCrafters, we make it our top priority to help our clients understand homeowner's insurance, what it covers, and how to file a claim.
So, does homeowners insurance cover roof repair? The short answer is yes, but in some cases, it can be a no if you fail to meet the expectations set by your insurance company. In this article, you will learn what damages are covered by homeowner's insurance vs. what damages are not covered by homeowner's insurance.
When Does Homeowners Insurance Cover Roof Repair?
In the case of any act of nature, your insurance company will cover some of the damages. However, the specific protection offered for each natural disaster varies, so it will be important to check with your insurance provider to know what your insurance plan will specifically cover you for.
Most homeowner's insurance generally covers the following incidents:
Fires. If your house catches on fire, you are eligible for insurance coverage even if a natural disaster is not covered by insurance.

Vandalism. Most standard insurance policies cover any acts of vandalism caused by a third party.

Falling objects. Objects falling on the roof can cause severe structural damage. Insurance covers damage caused by objects falling during storms, but might not be applicable for all types of impact damage.

Settling. Your homeowner's insurance covers damage caused by excessive settling that often results in cracks or structural damage to your roof.

Storms. During storms, any roof storm damage is covered by your homeowner's insurance regardless of whether a strong wind blew off your shingles or heavy rain caused roof leaks.
​​Most policies cover accidents, however, keep in mind that if you ask your insurance provider, most companies deny coverage at first and it is up to you to know the exact details of your policy.
When Does Homeowners Insurance Not Cover Roof Repair?
As with all insurance policies, homeowners insurance does not cover roof repair in a few situations including:
The Roof is Old
Like everything else, your roof has a set number of years of the expected lifespan. Unfortunately, after the roof has reached its expected lifespan, it is likely to start developing problems due to material failures and constant exposure to nature. The most common roofs have a life expectancy of 15-20 years, so insurance companies offer limited or no coverage for roofs that are that old.
While properly maintained roofs can last longer than their expected lifespan, we recommend that you prepare to update your roof as it nears the end of its lifespan in order to avoid expensive roof leak repair costs we often see associated with older roofs.
Improper installation
Hiring an inexperienced contractor might seem like a good decision while shopping for a new roof, but it is not in the long run. Investing in a good quality roof is essential to getting the most out of your roof in the long run. And along with investing in a great roof comes investing in a great roofing contractor to install it. It's not enough to just have an ok roof or try to do it yourself.
When you install your own home's roofs yourself it becomes exponentially more difficult and dangerous if even possible to ensure proper installation and quality. Installing the wrong type or style of roof can also lead down some pretty shady roads like leaks galore which is why we recommend hiring pros only!
Negligence
Your insurance only covers damages if you follow the right maintenance schedule which is why we recommend regular maintenance for your roof. In order to keep up with the maintenance of your roof, make sure that all debris is clear from the roof, check for algae and moss growth, and keep your gutters clean to ensure that there are no clogged drainages so the water can flow from the roof to the gutter onto the ground properly.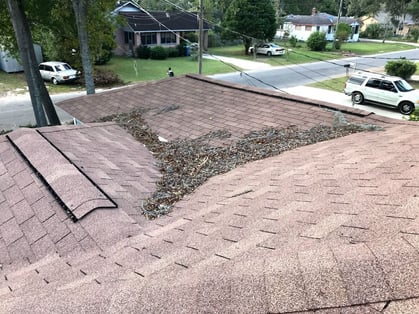 Additionally, you should trim any trees growing near your roof to minimize damage from moisture and falling branches. To learn more about how to do regular maintenance to keep up with the health of your roof check out our roof maintenance checklist.
How Do You Make A Roof Repair Insurance Claim?
Claiming damages is sometimes tricky, especially when you're doing it for the first time. Here are four steps you should take in order to make insurance claims as painless as possible:
1. Maintain a Photo Album
You should always maintain a photo record of your roof's condition to minimize going back and forth with your insurance company.
2. Conduct Maintenance
No matter how new your roof is, you can't claim insurance unless you keep your roof well-maintained. Never delay roof leak repairs because damaged roofs are more likely to collapse or leak, which can damage your property and belongings, and possibly pose a threat to life.
3. Immediately Call Your Insurance
After you notice any roof storm damage, call your preferred professional roofer and then immediately call your insurance carrier. Most companies have a defined timeline during which you can claim damages. At this point, your insurance carrier will assign a field adjuster to come out and inspect the damage and start the process for your claim. Here at RoofCrafters, we like to meet the adjuster to go over the entire scope of work that will be required to make the repairs to make sure nothing is left out.
4. File Storm Damage Claim
Always file a roof storm damage claim after contacting a roofing contractor to inspect and confirm that you have storm damage to your roof and that the repairs are going to be greater than your deductible.
This way your insurance does not start a claim with no damage or sometimes it's just not enough damage to meet your deductible and these claims once opened by you will go against you when it's time to renew your homeowner's policy even though they get denied for not enough damage.
This is very important and we see other people recommending calling your insurance company first and that is not the best practice. Make sure you have damage and the damage will exceed your deductible, then we call to file the claim. We also will make a temporary repair to mitigate any further damages until the work can be scheduled.
Does Homeowners Insurance Cover Rental Properties?
Insurance companies have policies that protect the landowner and renter in case of accidents. If you live in a rental, contact your landlord immediately if you suspect any damage. While a renter does not have to claim insurance for the leaky roof, insurance companies offer a renters insurance policy that allows you to protect your belongings in case of accidents.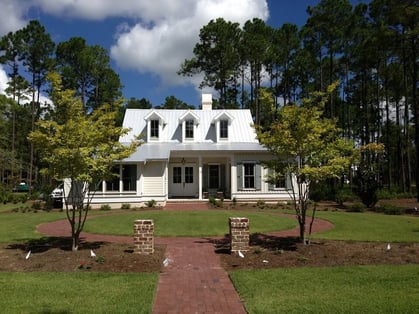 For landlord insurance, the process is to analyze and document any damage before calling up your insurance company. You should leave things as is while the insurance adjuster comes to inspect the damage and processes the claim.
Will Homeowners Insurance Cover My Roof Repair?
To reiterate, insurance covers damages caused by accidents or during extreme weather conditions. It is your obligation as a homeowner to maintain your roof regularly in order to be eligible to make an insurance claim that won't get denied. You should conduct frequent visual inspections to ensure that there is no roof damage or missing roofing material and call a professional roofer if you see anything that doesn't look right to you.
Never attempt to fix roof damage yourself, as there is a higher likelihood of damaging something and incurring even more repair costs. While insurance processes your claim, you should get your roof temporarily secured to avoid and mitigate any further damage to your property. With thousands of satisfied customers in South Carolina, Georgia, and Florida, RoofCrafters has the experience you need to walk you through the entire insurance claim process and make sure that you are covered.
If you suspect there is damage on your roof, are inquiring about an estimate, or have a few questions about homeowner's insurance coverage, schedule an inspection with RoofCrafters, today! We are happy to walk you through the process!
My name is Anthony, and I am the lead estimator of RoofCrafters' Georgia/South Carolina division. The roof is the most important part of a structure, and people count on that to protect themselves and their families. That is one of the many reasons why I love my job and enjoy coming to work every day. The continuous training, honesty, and providing the customer with the Roofcrafters experience is what makes me the best in the business.