What Does RoofCrafters Do?
February , 2023 | 10 min. read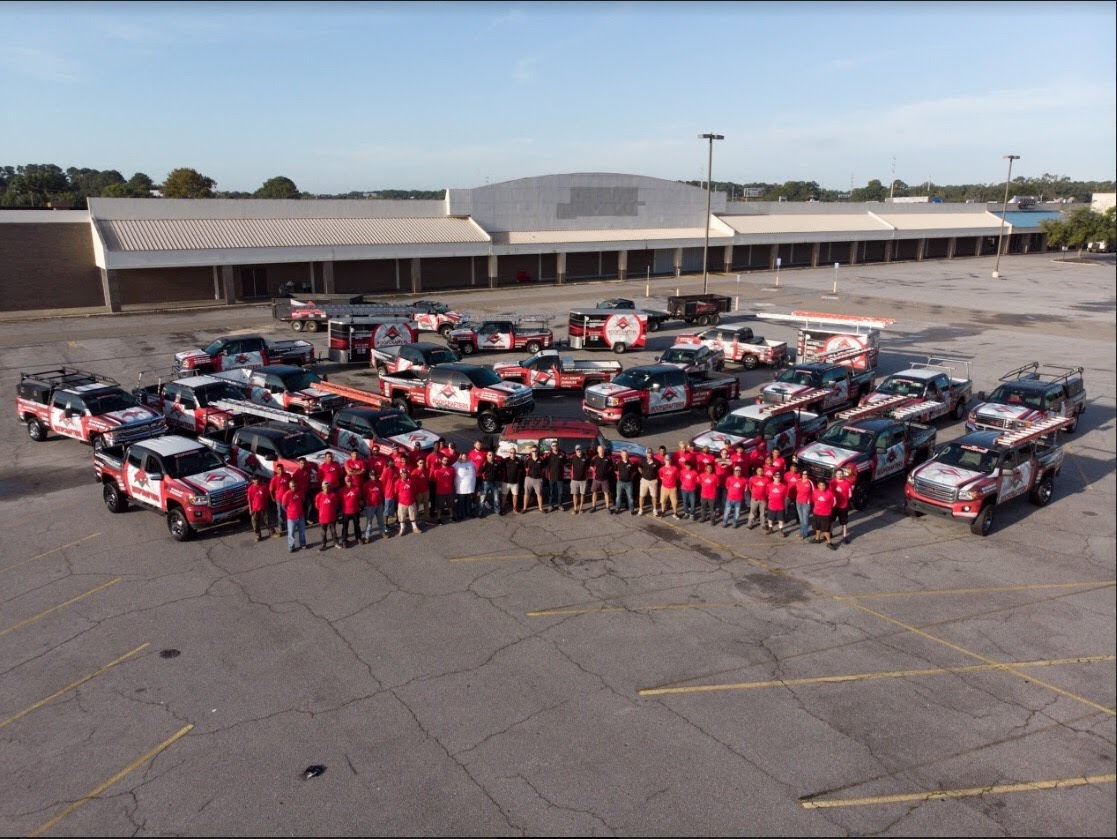 RoofCrafters Roofing is a full-service contractor providing high-quality residential and commercial roofing in South Carolina, Georgia, and Florida.
But what does that mean for you?
You may be thinking, "You do roofs, so what else do I need to know?" Stay with me for a few minutes and let me explain how we're different.
One of the most important investments you will make in your life is getting a roof replacement. Even a small roof leak repair from a previous roofer's faulty work can be expensive. This is why it's critical to know as much as possible about the roofing contractors in your area and how they do things.
Understanding what contractors in your area offer allows you to find the best fit for your needs. It's also an opportunity for you to compare what separates roofing companies besides the number at the bottom of the roofing estimates you get.
While comparing roofing companies, you'll find they all have several differences. Companies are not the same. Those that are honest, transparent, and pay attention to the details are the companies that will provide you with the best long-term protection.
Getting your roof repaired by us will be done at the highest level of professionalism and demonstrated integrity. Both are uncommon in the roofing industry today. We want to provide you with an exceptional experience. From the first time you contact us, during the onsite inspection, and until your project is complete.
And in this article, to help you get to know us better, we're going to go over what we offer and how our family at RoofCrafters does things.
Residential Services RoofCrafters Provides
The first thing you should learn about is the residential services we offer. By offering a full line of high-quality residential roofing services, we can provide exactly what the roof of your home needs.
Residential roofing services we offer:
To separate ourselves from other roofing companies that may offer some of the same services, we strive to offer what we call the "RoofCrafters Experience." This is an exceptional client experience from start to finish and years beyond protecting one of your most valuable investments.
RoofCrafters Provides Commercial Services
We offer a full range of commercial roofing services. These services are available for our clients who own or manage commercial and industrial properties.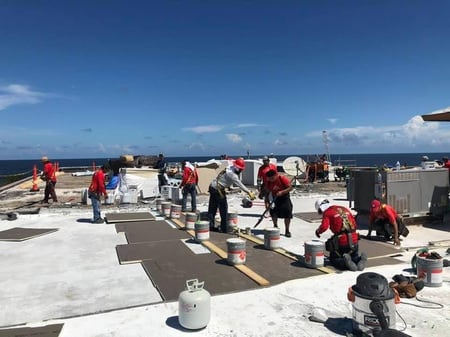 Commercial roofing services we offer:
We put our 30 years of experience performing commercial roof replacements, repairs, and maintenance to work for you. Creating custom solutions to fit your commercial roof needs.
RoofCrafters Provides an Exceptional Client Experience
The experience starts with our family and team members. By nurturing a safe, positive, and fun work environment we promote creating experiences. Our team can then stay focused on our core values and principles that keep us aligned with our company mission.
RoofCrafters Roofing Core Values
When we say, "Our family roofs" we are not saying we do roofs, duh! We use roofs as an acronym for our core values.
"R.O.O.F.S." What this means to our family, our clients, and how we use it to take on our day.
R. - Radiate with passion, serving people throughout our communities.
O. - Operate at our best, in all areas of work and family life.
O. - Own the details, the details are what separates the good from the great.
F. - Find a way to self-improve, be a lifelong learner, and improve daily.
S. - Stay true to our mission, and be focused on the goal.
Our Family Roofs!
RoofCrafters Principles
Since the beginning, we've adhered to the same 3 principles. These 3 principles have been our north star. Our family will strive to hit these every day!
RoofCrafters 3 principles:
Professionalism
Demonstrated integrity
Provide an exceptional experience
When we started there weren't many roofing companies or service companies in general that would show up on time. Or do what they say they would do. And, when they said they would do it. We saw a huge gap and we wanted to bring professionalism to the roofing service industry.
When a homeowner has a roof leak, storm damage, or any roof issue it brings about uncertainty. As a homeowner, we start asking ourselves questions. Am I going to need a new roof or can it be repaired? How much other damage has this problem caused? How much is this going to cost me? All the uncertainty leaves us vulnerable.
Demonstrated integrity is being transparent in a time of vulnerability. It is being honest about your particular situation. If your roof is leaking but it has useful life left in it and we can repair it, we will not tell you you have to replace it. We learned early on people in our industry are notorious for pushing their agenda. We will always guide you to do what's best for you and your roof.
We know from experience having gone through several home improvement projects ourselves. The entire process can be stressful. From finding someone to show up on time, to getting written estimates so that we can compare, all the way to having the work completed is painstaking. The experience can be frustrating and stressful, to say the least.
We wanted to change that in the roofing industry. We want our clients to know that we appreciate the opportunity they provide our family. And to show that, we do our best to provide an exceptional experience every step of the way. It's our way of saying thank you, without actually saying "thank you."
RoofCrafters Mission
Our mission is to provide job opportunities for others to thrive and grow and to make a meaningful impact in all the communities we serve.
"One roof at a time"
Our family is active in supporting a wide variety of non-profit charities in our communities. One of our favorites is A Champion's Shoes. As a corporate sponsor, every time a client chooses RoofCrafters Roofing for a full roof replacement we donate one pair of shoes to a kid in need. And we do a lot of roofs! So, thank you for your support we couldn't do it without you.
Here are some of the charities we sponsor:
Community Outreach Clean-up
A Champion Shoes
Children Home Network
Metropolitan Ministries
Badge Wives


We keep our core values at the forefront. So we can remain focused on our mission of impacting our own families, teammates, and our neighbors in the community.
We will do our best to deliver you an exceptional experience that our clients' coined the "RoofCrafters Experience."
But don't take our word for it. We have over a thousand online reviews. See for yourself, what your neighbors are saying in South Carolina, Georgia, or Florida about their "RoofCrafters Experience."
Receiving feedback from our clients not only helps show others in our community that we mean what we say. It also helps our family by letting them know that they're appreciated. We share every review with our entire family!
What Does it Look Like to Work with RoofCrafters Roofing?
If you decide we are a good fit to handle your roofing needs, what does it look like to work with our family?
Once you call us or schedule your inspection online, one of our customer service representatives will schedule your roof inspection. At this time one of our professional estimators will come out to your property and perform an onsite inspection. They'll make an honest assessment of your roof. They'll address your concerns and go over any repairs that may be needed.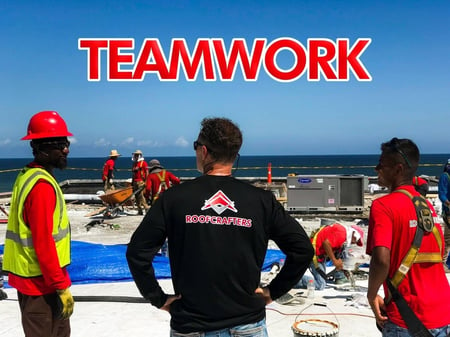 They'll also provide you with a written estimate for your repairs or full roof replacement. We won't pressure you into signing with us. We'll give you all the time you need to look over our written estimate. We'll answer any questions or concerns you may have. Only after you feel confident going with our family do you sign our agreement. Once you have signed our work agreement we will schedule your project immediately.
You'll have a direct line of communication with our team at every step of the way.
Once we finish your project you'll receive your no-leak warranty on our workmanship.
Providing You with the RoofCrafters Experience is Our Goal
By now, hopefully, you have a good understanding of how we do things at RoofCrafters Roofing. We know the smallest of roofing issues can be stressful. So, we do our best to give you and everyone who contacts us an exceptional experience at every step along the way.
We also know that we are not going to be the best fit for everyone who needs roofing services. That doesn't mean we can't help educate you so that you can make a well-informed decision for your roofing needs. So feel free to visit our learning center to get your roofing questions answered.
If you do think we are the right local roofing contractor for you and your upcoming project, you can schedule your inspection here.
At RoofCrafters, our mission is to provide job opportunities for others to thrive and grow while making a meaningful impact within our communities.