Professional Roof Inspection 101
October , 2022 | 6 min. read
By David Toth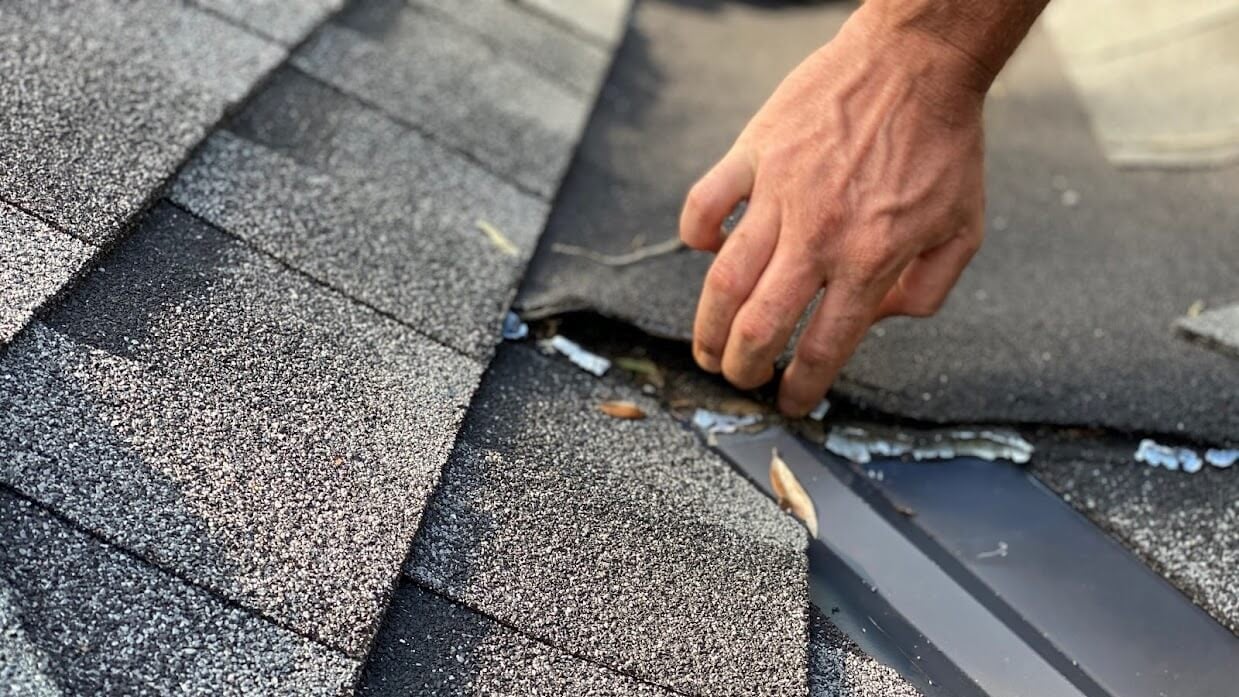 Be it a hurricane or a hail storm, your roof is the first line of defense against extreme weather conditions. Normal wear and tear as a result of aging occur on all roofs, but minor problems stemming from neglect or weather damage can result in costly roof repairs, and in some cases, it can even lead to premature failure of your roofing system.
For all the above reasons and more, a roofing inspection is critical to your preventative roofing maintenance. Regular roof inspections and maintenance will not only help detect minor problems before they turn into expensive roof repairs but will also prolong the useful life of your roofing system. Thus, with regular inspections, you can rest assured that both your valuable investment and structural integrity are well protected.
Our family at Roofcrafters Roofing has been helping homeowners not only by providing preventive maintenance but also by educating our clients on all things roofing related including providing ways to help prolong the life of their roofs. That being said, we're glad you're here, so tag along with us as we cover everything you need to know about preventative roofing maintenance along with a complete roof inspection checklist to look out for all potential roofing troubles. Let's get started!
What Is A Roof Inspection?
A roof inspection is basically a thorough evaluation of your roof to determine if it needs roof repair or roof replacement. A professional roof inspector can help you find out about your structural integrity and how long your current roof can last.
The timing of roof projects usually depends on the weather conditions in your area. For instance, many property owners get their roofs inspected just before the colder and wetter months of the year to ensure that their roofs can withstand harsh weather conditions.
Roof Inspection Checklist
Whether you need a roof inspection for a new house or for one that is probably older than you are, it is important to inspect the structure, insulation, gutters, and signs of mold. Moreover, it is also good to get a professional roofer for inspection to avoid costly roof repairs and replacements down the road. A reliable and affordable roofing company, like RoofCrafters, can help you detect any issues and recommend the best solutions.
A typical roof inspection checklist includes the evaluation of the following:
Cracks or tears
Slow draining or ponding water
Rusted or loose nails
Edge detail
Mold growth
Clogged gutters
Crack or Tears
At the beginning of a roof inspection, start by making notes of any cracking, tears or holes, abrasions, or gaps in the membrane. If your roof has expansion joints, inspect them carefully to detect any cuts, gaps, and tears.
Similarly, if your rooftop has flashings, make sure to inspect them too. Inspect if the flashings are pulling away from the roof or leaving any gaps. This aspect of roof inspection, in particular, can help you determine if the roof is leaking or if there is severe damage to the roof membrane.
Ponding Water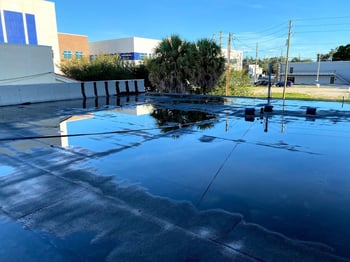 Professional roof inspectors also look for slow-draining lines and blocked areas to check for any signs of ponding water. An obvious sign of water ponding is the change in color or spot staining on your roof around drains if water has sat for a considerable period of time. Even if you have detected ponding water on your own, only a professional evaluation can help determine if the standing water on your roof has caused any underlying damage to the structure.
Old Rusted or Loose Nails
Old rusted, brittle, missing, or loose nails in your roof is a warning sign that the slate or tiles might come loose soon. Not only can this debris be dangerous as it can hit people or other property, but it can also lead to roof leaks. Such roofing problems should be addressed immediately to prevent further damage to the structure and avoid expensive roof repairs.
However, loose or deteriorated nails are not always easy to find on your own. In most cases, you need a skilled roofing expert to do a close-up inspection. Your roofing expert will then recommend options to prevent further damages or unforeseen accidents from happening in the future.
Edge Detail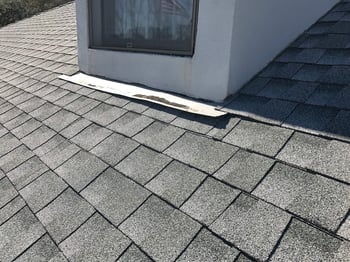 Edge details are yet another critical aspect of preventive roofing maintenance that needs inspection. You have to ensure that all of the edge materials are secured down tightly and terminated to prevent roof leaks. If you notice otherwise, you will need a professional to properly secure anything coming loose in order to close cracks that might lead to roof leaks.
Mold or Fungus Growth
During a roof inspection, you also have to ensure that your roof has proper ventilation. The eaves must not be blocked up with insulation or other stored items as they can cause condensation. A loss of ventilation and condensation can lead to fungus growth and cause moisture buildup in your ceilings. Over time, moisture and poor or no ventilation can cause wet rot decay to hidden parts of the roof timber at lower levels.
Gutters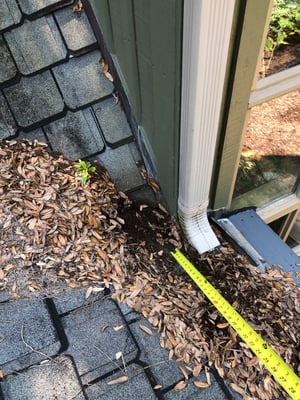 The last step in your roof inspection will be about checking the condition of your gutters. While you can do it on your own, if you find it daunting and are scared of heights, you can call in a roof inspector to help. The inspector will assess the roof for problems like improper installation, debris buildup, or warped material. Furthermore, make sure to also check for missing sealant, leaks, or holes by paying close attention to hangers, aprons, pitch, and any other signs of sagging.
Should I Have My Roof Professionally Inspected?
Roof inspections are a great way to detect any potential damages before they can turn into hefty roof repairs or interior damages. There are two ways to go about it; DIY inspections and professional roof inspections.
If you have to look out for the normal wear and tear caused by aging and the changes in seasons, you can perform your own routine inspections. However, for a more in-depth inspection of your roof for hidden problems, hiring a professional roofing contractor will be a sound idea. Check out our article, "Should You Fix Your Own Roof" to determine the best time to call a professional.
Schedule your roof inspection with our family at RoofCrafters Roofing and let us offer you affordable roofing for all your needs. With the right roofing techniques and high-quality materials, we can help you prevent expensive roof repairs as your roof continues to protect you through all seasons.
My name is David Toth and I am the lead estimator in North Florida with RoofCrafters Roofing. Originally from New Brunswick, I have called Florida home for the past 47 years. I enjoy cooking along with traveling to different historical areas in Florida when I have free time.