How Much Should You Pay Upfront for a Roof?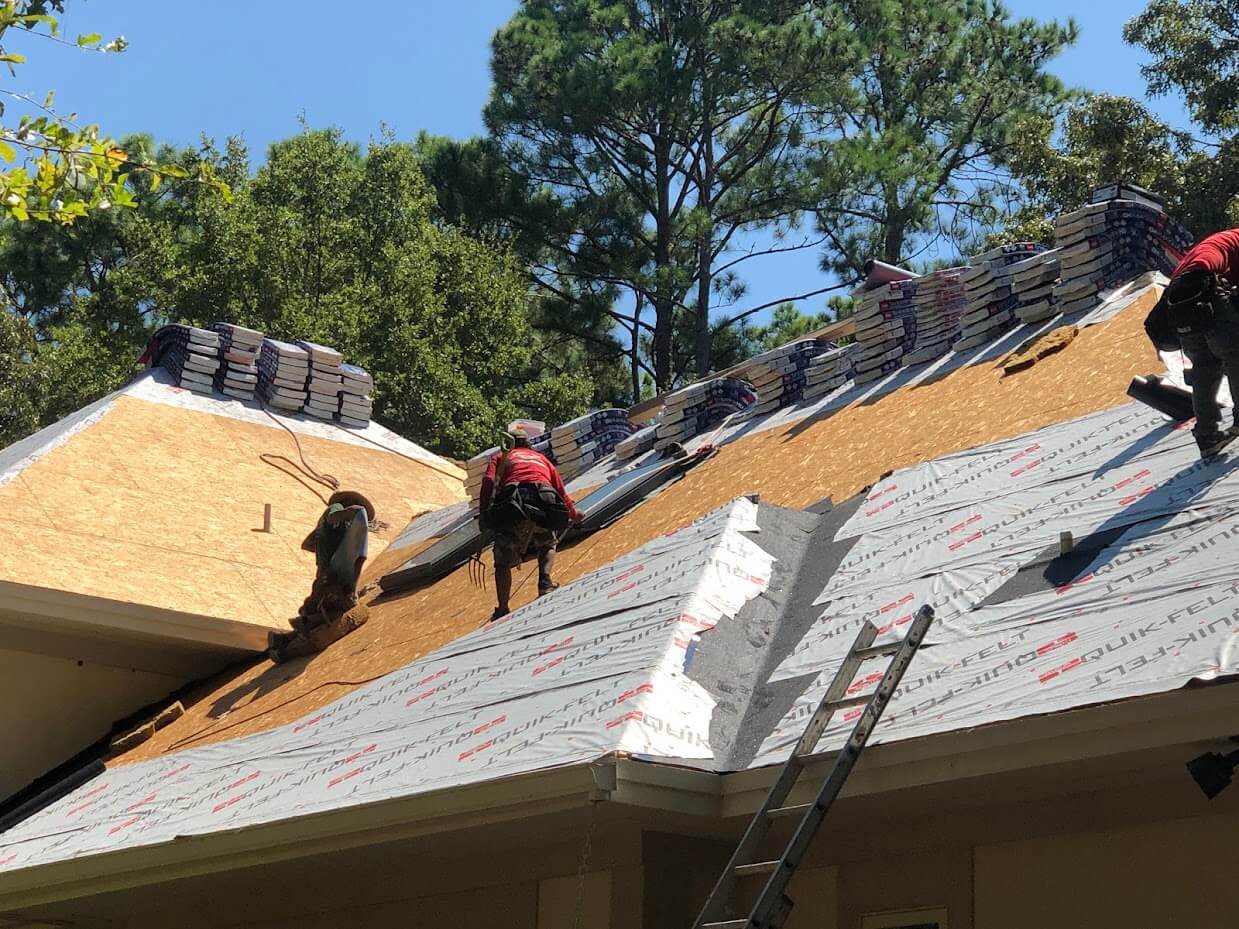 Getting a new roof installed on our home is one of the biggest investments most of us will ever make on it other than the initial purchase price. That's why it's so important to choose a reputable roofing company when the time comes. While I've explained in past blogs how to find good roofers and avoid bad ones, as well as what to look for when it comes to roof warranties, there's one other bit of advice I'd like to impart and that can save you time, money, and grief when it comes to a roof replacement. This has to do with paying all or part of the job upfront.
Beware of roofers who offer a huge discount for an upfront cash payment.



While everyone is interested in saving money, if a roofing company offers you a big discount as long as you pay in advance, my advice is to look for another roofer. While some roofers ask for a small down payment, if you pay the entire amount upfront, it could be a long time before your roof is replaced, if ever. Even worse is you will have little recourse should the work prove to be less than ideal.




How much of a deposit is a fair amount?


This is a trick question of sorts since any well-established company should have more than enough means to complete the job of replacing your roof without asking you for anything in advance. I know that's what we at RoofCrafters do. However, it's not uncommon for some roofing companies to ask for anywhere from 10-50% upfront. If you decide to go with any of them, make sure you have a firm date for the work to begin as well as some way to cancel the payment if the work isn't completed or the roofing company goes out of business before it has begun.


Why would a roofing company ask for an upfront deposit?

Since about half the cost of replacing a roof is the purchase of materials, some roofers want customers to cough up some of it in advance. This is what's known in the business as a "Good Faith Payment." If you have faith that the contractor will live up to the terms of the agreement, you may choose to pay a portion of the money upfront. After all, it's your money. However, if the material the contractor purchases should prove to be substandard, or if the installation is less than adequate, good luck getting your money back if you paid the deposit with anything other than a credit card.


What could go wrong?

The more you pay in advance for a roof, the more of a disadvantage you put yourself in. While a contractor can place a lien on your home if you don't pay them, you as a homeowner have little recourse other than the expense of filing suit if the work isn't done to your satisfaction (or at all). The only thing consumers have to hold over the heads of any contractor is money. The more of this advantage you give up, the more the ball lands squarely in the contractor's court.


Doesn't a contractor have to pay for their supplies in advance?

Not unless they have maxed out their credit. Just like consumers, well-

established roofing companies have access to credit that gives them 30-days to pay up before interest kicks in. Since the average roof takes 2-3 days to install, this gives a roofer plenty of time to pull the permits, purchase and deliver the materials and complete the roof before the bill comes due.




Why would a roofer need a substantial upfront deposit?

If neither good faith nor materials are the reason to ask for a substantial down payment, then what reason could a roofer have for demanding a big advance? Rather than answer that question personally, I'll leave you to consider a quote by Tim Carter of the Washington Post. In his article

,

he stated, "I'll give you a few reasons: The contractor might be using your money to pay off his last job. Your contractor may be in a cash bind for any number of reasons. Do you really want to do business with a capital-strapped individual? The contractor may not have credit at local supply houses. Why is that? I could go on and on and on with reasons."


Are there any legitimate reasons for a roofing contractor to ask for a large deposit?

Unless you live in a mansion or own a shopping mall that will take weeks to complete your roof, the answer is no. Even then, the contractor should never ask for payment in full. Rather they should ask for a deposit and progressive payments as the work progresses.


What should you assess before you give any roofer the final payment?

Once the roof installation is complete, should you immediately stroke a check for the full amount to the contractor? Any roofing company worth their salt will make sure they let you inspect their work before you give them the final payment. If the job has been done properly, there should be no materials left lying on the roof or on your property. The shingles should be evenly spaced and the roofline ruler-straight. The vents and flashing should look shiny and new. You should detect no bent or missing fasteners. Last but not least, there should be no damage to your home or your yard.


Choose the Right Roofing Contractor
Are you worried about choosing the best roofing contractor? Check out our Top 10 and FAQ Checklist, it's free!
It includes several questions to give you peace of mind about your roof repair or roof replacement investment. It will prepare you to hold your roofing partner accountable for its quality and service.
Read Next: How Much Does a New Roof Cost?