What is a Roofing Warranty?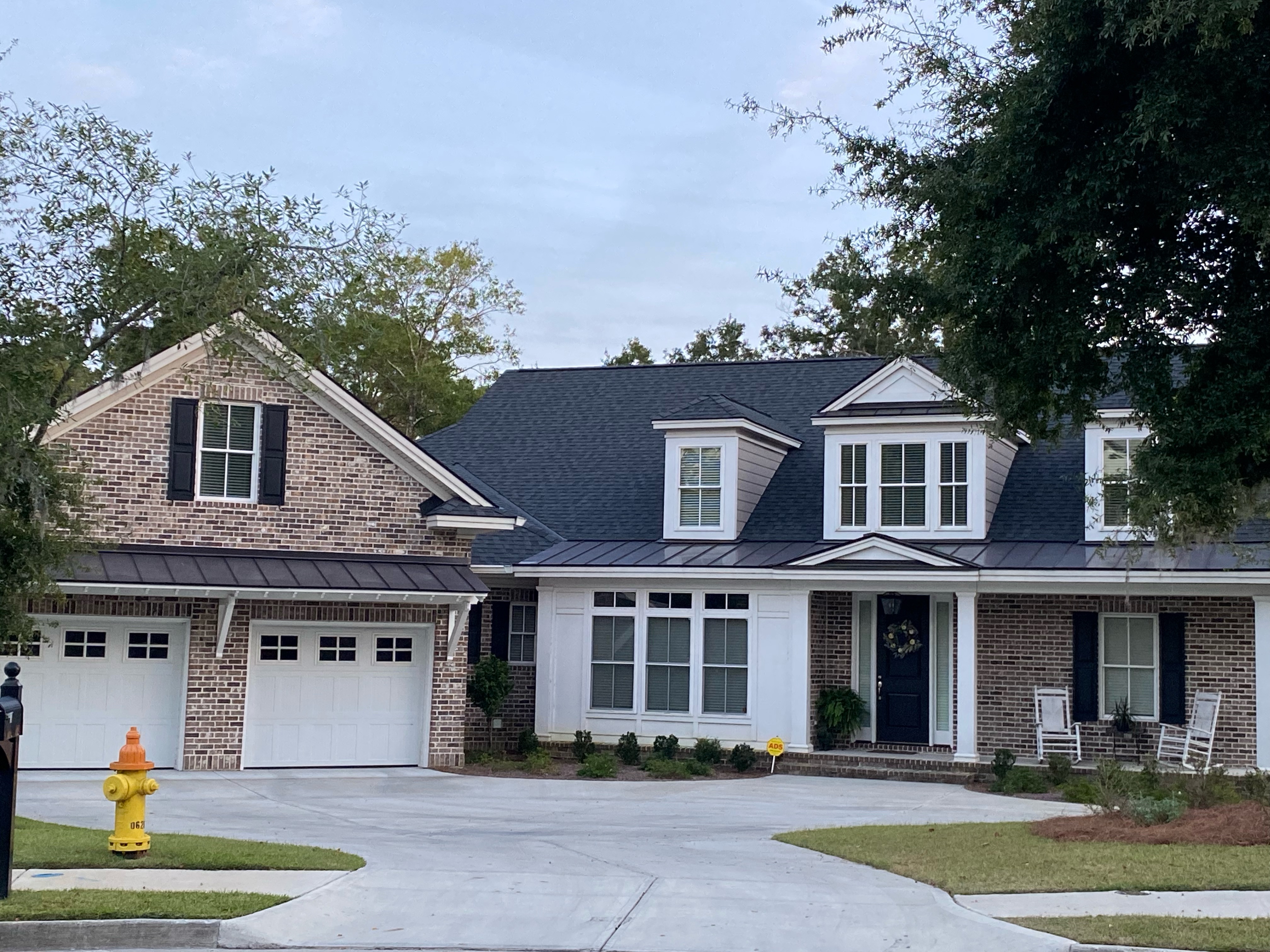 Replacing a roof is expensive. In fact, it's one of the most expensive home improvement projects that homeowners face if they stay in a home for more than a decade or so. When it comes time to make the decision to get your roof replaced, it can feel a lot like plunging yourself into the deep end.
You feel alone, confused, and unsure of the process, only to have a salesman take advantage of you and sell you something you don't necessarily need nor want. At RoofCrafters, we make it our mission to educate homeowners like you on the process of their roofing projects from start to finish. Part of that journey includes choosing the warranty option that's the best fit for you and your home.
You'd want coverage on anything that you're about to dish out some serious cash for right? Think of a warranty like an insurance policy that covers your investment in a new roof for a certain period of time. Don't worry, we'll go ahead and break it down for you. In this article, you'll learn what a roofing warranty is, how long they last, and what they do and don't cover.

What is a Roofing Warranty?
No two warranties are written alike. A roof warranty works like insurance in that it protects your investment from manufacturer defects and shoddy workmanship. Most roofing systems come with several warranties.
A manufacturer's warranty typically covers both the roofing materials (shingles or metal) and underlayment for 20-50 years. If you purchase a material-only warranty, should the shingles or metal deteriorate before the warranty is up, the manufacturer would be required to replace them.
A workmanship warranty has to do with how well the roof system was installed. If your roof were to spring a leak after it was installed, this usually indicates poor workmanship. A labor-only warranty would require the roofing company to fix any leaks for a specified amount of time after it was installed. However, only a full-system warranty covers both labor and material defects.
This type of warranty typically covers things like shingles, underlayment, and flashings, along with other materials used in the installation of a roof. Full-system warranties usually also cover the full cost of repairing leaks, including labor and material. As a result, this type of warranty is more expensive than either material-only or labor-only warranties.
How Long Does a Roofing Warranty Last?
That depends on how the warranty is worded. Even if a manufacturer or roofing contractor tells you the warranty lasts for 25, 35, 50-years or a lifetime, the actual term of coverage can be abridged depending on how the contract is worded.
For example, while the bold print may read "30-years" or "lifetime", the fine print may indicate that the actual warranted value of the roof drops by 80% or more after just a few years. Other exclusions can include such things as deterioration of underlayment, caulking, and/or flashing.
What's a Lifetime Warranty?
While most asphalt shingles manufactured today come with a lifetime warranty that's good for as long as you own your home, you should be aware that most come with a proviso that has a specified non-prorated period that typically only lasts 10-20 years. After that, you'll be required to pay a portion of the replacement cost that's determined by the age of the shingles. (This is another reason you need to carefully read the warranty in its entirety.)
What's a No Dollar Limit Warranty?
This type of warranty is only available through the manufacturer. Considered the Cadillac of manufacturers warranties, it provides the homeowner with the satisfaction of having the manufacturer take full responsibility for repair or replacement of a defective roof, no matter how much it takes to affect the repair including material and labor. This kind of warranty only covers damage caused by defective material or faulty installation.
Do Roof Warranties Cover Hail Damage?
Unless this is specified in the warranty, the answer is no. However, your homeowner's policy should cover damage caused by hail, unless it is listed as an exclusion.
Can You Transfer a Warranty?
That depends on several things. First of all, the warranty must state that it is transferable, along with the terms of transfer. Typically, this means that a roof can be transferred to the next owner should you sell your home while the roof is still under warranty. However, doing so may also reduce the rate of coverage for the next owner. It may also require you or the new owner to pay a transfer fee.
What isn't Covered by a Roof Warranty?
Just as any homeowner's policy has limitations and exclusions, so do roof warranties. Here are several things that aren't covered by or can make a roof warranty null and void. These include:
Subsidiary damage to the structure or belongings in your home.
Damage caused by standing water.
Acts of God, such as earthquakes, tornadoes, lightning strikes, and storm damage.
Fire damage
Unauthorized repairs
Negligence
Improper attic ventilation
Improper roof cleaning
Improperly installed solar panels and satellite dishes


Are Roof Warranties Worth the Paper They're Written On?
Only if you purchased a manufacturer's roof system warranty. No matter how the warranty is worded, it isn't worth a dime if the roofing company goes bankrupt or moves out of state. That's why you need to thoroughly research any roofing company before you sign on the dotted line.
Check not only their reputation but how long they've been in business. Ask for references and speak with customers who have recently had their roof replaced by any roofer you are considering. Avoid companies that have either bad reviews or no reviews, since the latter could indicate a company that is either brand new or one that has changed its name to avoid past liabilities.
For guaranteed protection, you can hire a roofing contractor that can provide a manufacturer's full system warranty, which includes both the materials and the workmanship for a stated period of time. RoofCrafters is GAF certified, and eager to start your next roofing project. Drop us a line on our contact page to schedule your inspection.