Exposed: The Truth Behind Lifetime Shingle Warranties
February , 2023 | 6 min. read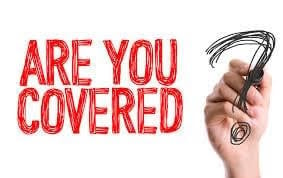 Are you tired of hearing about lifetime shingle warranties that seem too good to be true?
Do you wonder if shingle manufacturers are making promises they can't keep?
We get it.
At RoofCrafters, we understand how frustrating it can be to navigate the roofing industry. Especially when it comes to shingle warranties. We've prioritized transparency and education for 3 decades. We've helped many homeowners understand the ins and outs of roofing warranties. Now we want to do the same for you.
In this article, you'll learn the truth behind lifetime shingle warranties and why they may not be as impressive as they sound. We'll also discuss who these warranties are a good fit for and who may not benefit from investing in them. And, hopefully, by the end, you'll have a better understanding of "50-year" or "lifetime" shingle warranties.
Let's get started by discussing what these shingle brands don't want you to know.
The Illusion of 50-Year and Lifetime Shingle Warranties: What Shingle Manufacturers Don't Want You to Know
Have you ever wondered how shingle manufacturers can offer a "50-year" non-prorated warranty or a "lifetime" warranty? For a product that's made of asphalt and fiberglass? It doesn't make sense, does it? I mean, these shingles won't last 50 years, much less a lifetime, right? At best, they'll last 20-25 years. So, what happens when they fail? At RoofCrafters, we get this question a lot, and we have some answers.
Here is the thing, shingle manufacturers have done their research. They've studied the market. They know more about our behavior than we do. They know more about where we'll be in 8 years or 16 or even. 24 years. More than we do! Those numbers aren't random. Eight years is the average that we as homeowners sell our homes and either upgrade, downgrade, or make a lateral move to another community, city, or state.
So, here is the math. You buy a lifetime warranty and transfer it to the new owner when you sell your house. The second owner will live there for around 8 years, according to statistics. Those shingles will still be in good shape in 16 years. Really good shape. Technology and materials have improved over the years. They might even last for 24 years. Think about this...three owners later!
But what about the fourth homeowner?
Let me let you in on a little secret.
The 4th or possibly even the 3rd owner will never know what brand of shingles was on the house. Or anything about the roof. When you bought your house did you ask what brand of shingles and does the roof had a transferable warranty? Heck no! None of us do. We're excited about new adventures. The roof looks good and it doesn't leak, yay! Nothing to worry about here. Carry on.
As you can see, the shingles are designed to last more than you're likely to own your home. The lifetime warranties were never meant to be literal. Do you honestly believe shingle manufacturers can replace every roof under these lifetime warranties? But the warranties sound impressive and will make you choose their product over their competitors. Yet the statistics prove that not to be the real story.
In the next section, we'll reveal the truth about material warranties and cover who they are a good fit for.
The Real Deal with Material Warranties and Who Benefits from Them
When it comes to choosing extended manufacturer-backed warranties for roofing materials. Not all homeowners are created equal. Three types of buyers would benefit from these warranties, and here they are:
First, there's the homeowner who wants the best and is willing to pay extra for reassurance. This person is investing in their home and wants to make sure that the materials will be covered and that the roof won't leak. They want to have peace of mind and be able to sleep well at night, knowing that they made the right decision.
Then there's the homeowner who is planning on living in the home for the rest of their life. They want to make sure that the roof lasts as long as they do. They don't want to have to deal with the headache and expense of replacing the roof in their later years. For them, an extended warranty is a worthwhile investment.
Finally, there's the homeowner who knows that they'll be selling or leaving the home. But who also feels great about leaving the next person with the best protection. They want to do the right thing and know their home will have a competitive advantage in the market because of the extended warranty. They want to be able to say, "This roof has a 50-year warranty. You won't have to worry about it for a long time." Mission accomplished and they feel great. Win-Win
In the end, extended manufacturer-backed warranties aren't for everyone. But if you fall into one of these three categories, it might be a wise investment for you. Money well spent. Think, peace of mind.
Holding Up Their End of the Deal: Will Shingle Manufacturers Honor Their Extended Warranties?
When it comes to extended manufacturer warranties, not all brands are created equal. At RoofCrafters, we only use shingle brands that we trust and that we know will provide the best possible coverage for our customers. That's why we offer warranties from top-tier manufacturers. Like GAF's Golden Pledge Warranty or CertainTeed's 5-Star Protection.
These two brands have a reputation for producing high-quality shingles that are built to last. They also offer some of the best warranties in the industry. Including non-prorated warranties that cover both materials and labor. This means that if your shingles fail during the warranty period, you won't have to worry about paying for the repair or replacement out of pocket.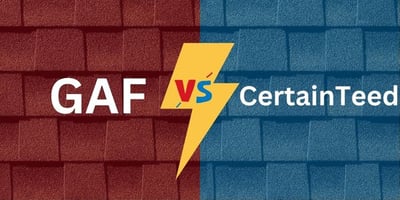 We've worked with GAF and CertainTeed for years, and we can honestly say that they have never let us down. We have seen firsthand how they honor their warranties and take care of their customers. That's why we have confidence in recommending their extended manufacturer warranties.
Of course, only certain buyers want an extended manufacturer's warranty. As we mentioned earlier, these warranties are best suited for homeowners who fall into various categories. However, if you do fall into one of those categories and choose to invest in a GAF or CertainTeed warranty. You can rest assured that you are getting the best possible coverage for your investment.
Here is the cool part, if you don't need a warranty, that's okay too. You can still get a great roof that will protect your home and your family for years to come.
Making the Right Decision: Understanding Lifetime Shingle Warranties
In conclusion, lifetime shingle warranties may not be as impressive as they sound, but they can still be a good fit for certain homeowners. If you're someone who values the reassurance of a manufacturer-backed warranty, if you plan to live in your home for a long time, or if you want to protect future owners. Well, then it may be worth investing in a warranty. GAF and CertainTeed are reputable brands with proven track records. They offer the highest quality warranties in the industry, and we stand by them here at RoofCrafters.
However, if you don't fall into any of these categories, don't worry. A great roof can still give you the protection and peace of mind you need. At RoofCrafters, we pride ourselves on providing high-quality roofing solutions. Solutions that meet the unique needs and preferences of each of our clients. Our experienced team is available to help you make the best decision for your home and budget. Whether that means choosing a lifetime shingle warranty or a different roofing option altogether. We're always here to help.
At RoofCrafters, our mission is to provide job opportunities for others to thrive and grow while making a meaningful impact within our communities.