The Benefits of Hiring a CertainTeed Select Shingle Master
November , 2022 | 6 min. read
By Macie LaCau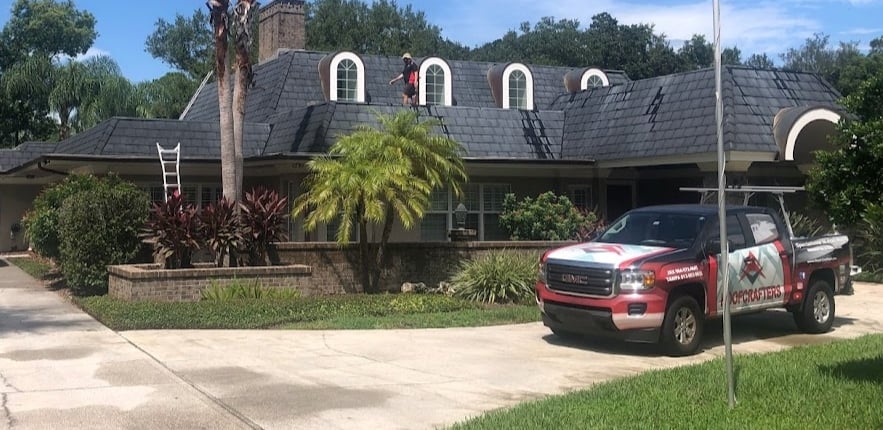 Hiring a roofing contractor is a big deal. This person isn't just doing a job for you; they're being trusted with a part of your home that is vital to your safety. Your roof is what protects you and your home from the harsh outdoor elements, so whoever you choose needs to know their stuff.
What comes to mind when you think of whose hands you want to leave your home in? Surely you aren't thinking of someone who barely knows how to perform their job. I imagine you'd choose someone who's earned advanced credentials, representing the highest level of education they can achieve in their field.
Hiring a top-notch master roofer sounds like just what you need, doesn't it? At RoofCrafters, we've provided people like you with the highest standard of craftsmanship and excellent service for three decades.
In this article, we'll go in-depth about the benefits of choosing a contractor that holds the CertainTeed Select Shingle Master certification. When you finish reading it, your brain will be bursting with knowledge that'll benefit you during the hunt for a highly skilled roofing specialist. Let's get started!
What Is A CertainTeed Select Shingle Master?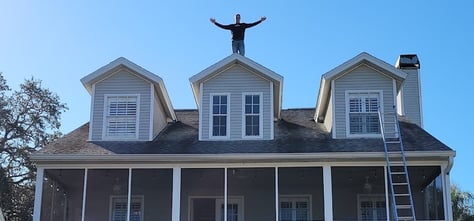 Gaining this certification involves many rigorous steps, including educational and accreditation processes. Because this is a distinct procedure, Select Shingle Masters stand out far from the rest. They're highly trained and well-equipped for even the most challenging situations. Some of the most knowledgeable roofers in the industry hold this credential, which shows in their performance and determination to execute their tasks to their best ability.
Select Shingle Masters agree to follow a code of ethics that covers standards of artistry, compliance with applicable laws, customer service, and business administration. The Shingle Master's customer-focused company must also maintain a customer satisfaction rate of four or higher on a five-point scale. Their Select status differentiates their company from nearly all other companies in the marketplace, and this is why only Select Shingle Masters are authorized to offer Sure Start Plus 5-Star coverage.
All Select Shingle Masters have earned CertainTeed's most advanced credential, which reflects the highest standards in the shingle roofing industry. Sure Start Plus is an extensive coverage offered when a Select Shingle Master installs an Integrity Roof System. Because CertainTeed roofing products are produced with quality materials and advanced manufacturing methods reflecting the highest standards of excellence, this means problems rarely occur.
The Benefits of Hiring A CertainTeed Select Shingle Master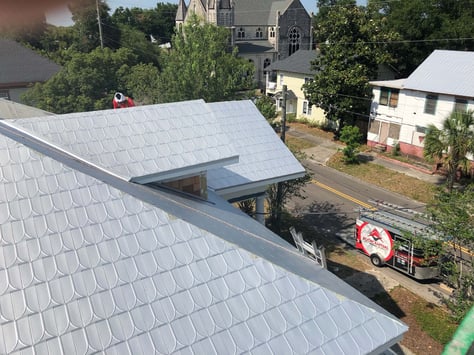 Not every roofer can say they offer the benefits of being a CertainTeed Select Shingle Master contractor. From offering superb roofing products to displaying the best customer service, these contractors can give you the peace of mind that your home is in good hands. Who doesn't want the best of the best when it comes to their home, after all? We've already gone over the basics, but let's delve deeper into why these contractors are so excellent.
Superior Customer Service
Exceptional customer service marks the beginning of a trusting partnership between homeowner and contractor. Not only must one be kind and prompt, but they also need to know what they're doing so well that they put your mind at ease. Having a well-established reputation and proven expertise is part of providing quality customer satisfaction, and Select Shingle Masters are extensively trained to do just that.
Select Shingle Masters are at the top of their game, being highly trained at seamlessly taking on any roofing job. If you're on the fence about hiring a contractor, it's completely understandable. I mean, it's hard trusting someone to take care of the most critical component of your home. That doesn't mean there aren't skilled professionals near you who can take on the job, though.
A Select Shingle Master is more fit for a roofing task than anyone because they've completed all the steps it takes to give you the best service imaginable. This confidence translates into the best customer experience, ultimately resulting in better reassurance for you when hiring a contractor.
Top-Tier Installation
Many roofers will tell you that the most common reason a roof fails isn't improper or poor-quality materials but because of lousy installation. Whether the homeowner hired a low-quality contractor to do the job, or they tried to do it themselves, the results are the same- a failed roof at the expense of the homeowner. If you hire a CertainTeed Select Shingle Master, rest assured that they are beyond qualified to handle any roofing job, consistently installing every roof to the highest standards possible.
These contractors are well-versed in all roofing components, from ventilation to flashing, meaning they know exactly what your roof needs. Quality, well-chosen materials, and killer installation make for a long-lasting roof with spectacular curb appeal.
Great Warranty Coverage
Hiring a CertainTeed Select Shingle Master also means that a homeowner benefits from better warranty coverage. Because these contractors are trained and certified by CertainTeed, the company fully trusts their craft and will be able to provide homeowners with Sure Start Plus extended warranty coverage. This is excellent news for homeowners, helping offer the peace of mind that they're getting the roof job they deserve.
CertainTeed's Sure Start warranty includes coverage for materials and labor up to 50 years and workmanship up to 25 years. Tear-off and disposal costs are also covered, AND you have the choice of transferring the warranty to the next owner within the first 15 years.
You can be certain that your installation will comply with all warranty standards, so there are no surprises if you ever have to redeem the warranty— and that's something only a Select Shingle Master can tell you.
Will I Benefit from Hiring a CertainTeed Select Shingle Master?
Absolutely! Let's put it this way- if you were given a choice between a 2002 Honda Accord and a brand-new BMW, which would you choose? One option is unreliable and finicky, while the other is dependable and worth bragging about. Remember, your roof is the most essential part of your home. Before hiring just anyone to install yours, make sure to find a roofing company that you can trust. Overqualification is not a bad thing!
So, what's next? If you have questions and concerns or are ready to talk to an expert, RoofCrafters is here for you. We recommend starting with reading "The 3 Main Reasons Why You Should Hire a Professional Roofing Contractor" if you want to do a bit more research on why hiring a skilled roofer is your best bet. Because we've been in the roofing business for almost thirty years, we have a lot of resources that you can delve into. To further your roofing education, you can also head over to our learning center.
Making decisions when it comes to your roof can be challenging. On top of that, we get that searching through articles and looking for answers may be daunting and time-consuming. I mean, we may be roofers, but we're still human beings. That's why we want you to know that you aren't in this alone! To get in contact with one of our welcoming representatives, head over to our contact page. Whether you're looking for a CertainTeed Select Shingle Master or anything else, RoofCrafters has you covered.
I'm a native Georgian who spends my days nurturing my passions and embracing the quiet life. With a penchant for taking the road less traveled, I love discovering new ideas, rooting for the underdog, and taking the long way home. I enjoy spending time with family and friends, writing, and homesteading.