asphalt shingles | Video | Warranty
What Is a Lifetime Asphalt Shingle Roof Warranty?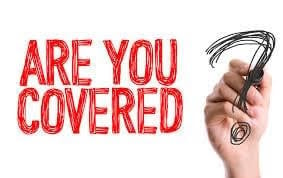 Are you ready to replace your old roof and worried about how your investment will be protected in the future? Look I get it, replacing a roof is expensive. In fact, it's one of the most expensive maintenance items that any homeowner has to deal with if they stay in a home for any length of time.
When you're looking to replace your roof, you want to know what you're getting for your money. In many cases, this boils down to the quality of materials, the workmanship, and the warranty.
Our family here at RoofCrafters is backed by all the leading manufacturers of roofing materials in the United States, and we have been providing homeowners just like you with the top materials, the highest standard of workmanship, and the longest-lasting warranties available in the roofing industry since 1994. So, we know a thing or two about the fine print inside roofing warranties.
We have made it our mission to use our experience and knowledge to help educate and keep our community well informed about all things roofing. All of that being said, in this article, I will cover the two major roof warranties so that you can better understand:
What a manufacturer backed material and labor warranty means for you
What a contractor warranty is
By the end of this article, I promise you will understand the difference between these warranties. You will also better understand if having a great warranty is right for you and how to go about choosing the right warranty for you.
But first, what is a lifetime asphalt shingle roof warranty?
… and will they benefit you?
What Is a Lifetime Roof Warranty?
A roof warranty works much like insurance in that it protects your investment from manufacturer defects or poor workmanship in some cases.
Most roofing materials come with a warranty that is backed or provided to you by the company that made the product. In this case, since we are discussing asphalt shingle warranties, this will be the shingle manufacturer.
Warranties are separated into two parts:
Material Warranties For an Asphalt Shingle Roof
The materials warranty will come directly from the shingle manufacturer that you choose to go with. So, whoever produced the materials you select, will own the material warranty. A roofing material warranty will not ever come from the roofing contractor who installs the roof for you.
Think of it as a car warranty. When you buy a car, let's say you own a Chevy Camaro that is under warranty, if it breaks down you wouldn't take it to a Ford dealership to get it fixed, right? Chevy is the manufacturer, they own the bumper to bumper or maybe you have a 60,000-mile warranty.
As long as it's under the stated warranty period, the manufacturer has to make any repairs. Roofing material warranties work the same way. So, if you have been looking around at shingles and trying to decide what brand of shingles to go with, I bet you are asking yourself, what does this lifetime warranty really mean for me, right?
Well, honestly it all depends on the manufacturer. It also depends on the roofing contractor that you choose to install that particular shingle manufacturer's materials on your home. Most manufacturers' lifetime warranties cover the replacement of the shingles only, should they become defective, lose their integrity or start to fail before the stated warranty period runs out.
In most cases, the stated warranty period that the shingle manufacturers provide 100% coverage is 10 years. This is called the non-prorated warranty coverage. They do not cover poor workmanship under their standard material warranty. Say your roofer installs the shingles wrong, the manufacturer's material warranty does not cover the roofing contractor's faulty workmanship.
The non-prorated portion of the warranty means that the manufacturer will be 100 percent responsible for repairing or replacing the defective materials. That means they'll cover 100% of the materials and labor for any defective shingles for the 10-year period. After the 10 years is up, the warranty changes to a prorated warranty.
A prorated portion of a lifetime warranty is calculated from the 10-year mark. This means that the manufacturer will only be responsible for the materials that become defective. They will not be responsible for any labor.
The materials will be prorated depending on how many years of life you got out of the shingles. It is calculated based on 50 years. For example, if you get 25 years of life, the manufacturer would prorate the warranty which means they owe you the other 25 years of materials . 25 years of material life that you should have got from their shingles.
However, there is a way to avoid having this short 10-year non-prorated period.
Hire a local roofing company that's certified by one of these top manufacturers. These roofing contractors can provide you a 50-year non-prorated warranty on the same lifetime shingles. This is how the top shingle manufacturers promote and reward local roofing contractors doing great work in the community.
These local roofing contractors are required to keep all insurance policies . All licenses have to be kept up to date. They also must be in good standing paying their supply bills. Committed to providing their roofing installers with further training on a yearly basis. It's a win-win, you get a longer non-prorated warranty period and these roofing contractors are usually more experienced and better trained.
Here is the recap:
A lifetime material warranty has a non-prorated, 100% coverage for 10 years and 50 years prorated material-only coverage with no faulty workmanship warranty.
A lifetime material warranty having it installed by a certified roofing contractor has a 50-year non-prorated, 100% coverage for 50 years. No faulty workmanship coverage.
Both of these warranties only cover the materials. Now that you know the difference between the material warranties on a lifetime shingle I will cover the workmanship or labor warranty.

Workmanship or Labor Warranty On an Asphalt Shingle
Because most roof failures happen due to installation errors, yes it is true that poor workmanship is the number one reason a roof leaks or fails. Not the material failing, the workmanship, or sometimes they are referred to as labor warranties, they are the most important portion of your roof warranty.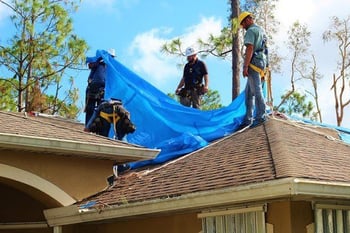 We are all human, and we make mistakes.
Workmanship warranties will cover any faulty or installation errors that cause your roof to leak or fail prematurely. The local roofing company you select will provide this portion of the warranty. It's up to the discretion of your local roofer as to exactly how long they will honor their workmanship.
Most contractors will provide you somewhere between 2 to 5 years of warranty against their workmanship on an asphalt shingle roof installation. But again, this is up to the roofing contractor you choose for your project.
Here is the problem I have with this warranty. It's only good as long as and IF the roofing company stays in business. Or answers the call when you have a leak or a roof problem. And then, actually shows up and can fix the leak!
Look, it is no secret that the roofing industry is a tough business. The Small Business Association shows us that over 85% of roofing contractors go out of business within 3 years and over 90% are out of business before 5 years.
You don't really want a workmanship warranty from one of these roofing companies, do you? So, how can you avoid hiring a roofing contractor that goes out of business holding the most important part of your roof warranty?
The top shingle manufacturers have Select and Master Elite installer programs that allow the roofing contractor to provide you with a workmanship warranty that is backed by these manufacturers.
Here are the CertainTeed qualifications to become one of their top contractors.
Here are the GAF Master Elite roofing contractor requirements.
When the manufacturer owns the workmanship warranty, it doesn't matter if the contractor you hired goes out of business or moves to another state. Your workmanship warranty is now owned by the shingle manufacturer.
It works like this…
Remember the Chevy Camaro?
Let's say you found a great deal and bought it at a Chevy dealership in Bluffton, South Carolina. You decide to move to Tampa, Florida and your car is still under a bumper-to-bumper 60,000-mile warranty, right. Once you get to Tampa, all of a sudden, your beautiful nice new Camaro breaks down.
Even though you bought the car from a dealership in Bluffton, Sc. all you have to do is take your car to a local Chevy dealership in Tampa. They'll repair it under the manufacturer's bumper-to-bumper warranty.
That's how the workmanship warranties work for asphalt shingles as well. The only requirement is that you hire a contractor who is certified and eligible to provide you with these manufacturer backed roof warranties.
The top two shingle manufacturers both have a workmanship warranty that'll cover any leaks or faulty workmanship for 25 years. You can see GAF's warranties here and CertainTeed's warranties here. Both have a 25-year workmanship warranty. CertainTeed's is called a SureStart 5 Star Warranty and GAF's is called a Golden Pledge Warranty.
GAF also has a Silver Pledge which will provide you with a 10-year workmanship warranty. CertainTeed currency does not offer any other workmanship warranties other than the 5 Star SureStart Plus protection.
Ok, so what is the benefit for you?
With a manufacturer-backed workmanship warranty, you will have 100% coverage for 25 years. With either the GAF Golden Pledge Warranty or the CertainTeed 5 Star warranty. Are comfortable with a 10-year workmanship roof warranty? Then a GAF Silver Pledge will save you a little money on your upfront investment.
What Isn't Covered by a Roof Warranty?
Just as any homeowner's insurance policy has limitations and exclusions, so do roof warranties. Here are things that aren't covered by or can make a roof warranty null and void. They include:
Subsidiary damage to the structure or belongings in your home.
Damage caused by standing water.
Acts of God, such as earthquakes, tornadoes, lightning strikes, and storm damage.
Negligence or lack of maintenance
Improper attic ventilation
Improperly installed solar panels or satellite dishes
Do Roof Warranties Cover Hail Damage?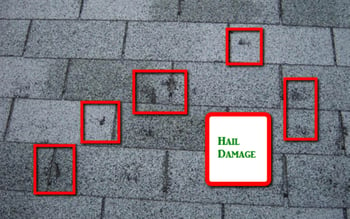 Unless this is specified in the warranty, the answer is no. However, your homeowner's policy should cover damage caused by hail, unless it is listed as an exclusion.
Can You Transfer a Shingle Roof Warranty?
That depends on several things. Ultimately, it is up to the shingle manufacturer. First of all, the roof warranty must state that it is transferable, along with the terms of transfer. Typically, that means that a roof can be transferred to the next owner should you sell your home while the roof is still under warranty.
It may also require that you or the new owner pay a transfer fee. Check with the manufacturer to see their requirements. GAF and CertainTeed allow one free transfer to a new owner and the following transfers require a small transfer fee.
Are Roof Warranties Provided By a Roofing Contractor Worth the Paper They're Written On?
Not if the roofing contractor goes out of business. No matter how the warranty is worded, it isn't worth a dime if the roofing company goes bankrupt or moves out of state.
That's why you need to thoroughly research any roofing company before you sign a written agreement. Not only checking their online reputation in the community but also asking how long they've been in business.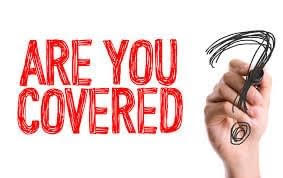 Ask for references and speak with customers who have had their roof replaced several years ago, not recently, as installation mistakes don't always show up right away.
Avoid companies that have either bad reviews or no reviews, since no reviews could indicate that company is either brand new or could be a company that has changed its name to avoid past liabilities.
Are You Ready to Hire a Local Professional Roofing Contractor?
Now that you have read this article, I feel confident that you know the difference between a material roof warranty and a workmanship roof warranty that is provided by a roofing contractor or by a top roofing manufacturer.
And to help you be able to recognize a local professional roofing contractor, I have created a checklist for you. I have also provided the most relevant questions along with the answers to those questions so that you can ask your next potential roofing partner prior to hiring them. That way you will be able to find the best option for your next roofing project and get the best roof warranty.
If you are ready to move forward with your roofing project and would like one of our professional roofing estimators here at RoofCrafters to come out and go over material and roof warranty options click schedule an inspection and we will see you soon!