Commercial Roofing - What is an NDL Warranty?
September , 2023 | 10 min. read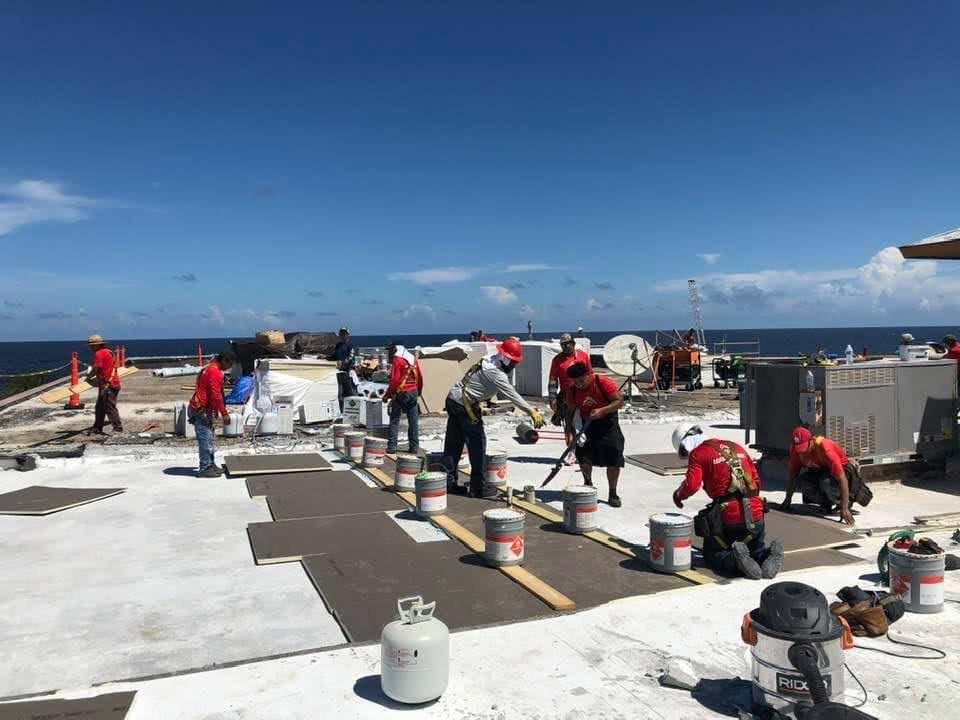 Whether you are a commercial property owner, property manager or general contractor understanding the warranties available for commercial roofing is important to know before you sign a contract with a commercial roofing contractor.
Commercial roof replacements are large investments. Choosing the right warranty for your commercial property is important. With the different warranties available, what's included and what's not included in the warranties can be confusing.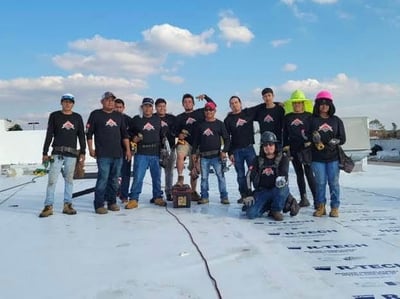 RoofCrafters has been helping commercial clients in the southeast for nearly 3 decades. We've done so by helping them understand and choose the best warranty for their building. By educating them, they can choose the level of protection they feel most comfortable with.
We know there are some misconceptions about commercial roof warranties. What's included? What's excluded? How do they benefit you or not? We want to clear it up. To ensure you get the best protection for your investment.
So in this article, to help you better understand the roof warranties that are available for any commercial roofing project, we are going to cover the following:
What is an NDL warranty or Total Systems Warranty? (what it included & what it excludes)

What are manufacturer material and labor warranties? (what it included & what it excludes)

What is a material-only warranty? (what it included & what it excludes)

Who provides a commercial roof warranty?
By the end of this article, you'll have all the commercial roof warranty knowledge you need. And hopefully, you'll be able to make the best decision possible for your upcoming commercial roofing project.
Let's dive right in!
What is an NDL Warranty?
An NDL warranty is a commercial roof warranty that is provided directly to the owner or owners of a commercial building. It's every manufacturer's top-of-the-line warranty. So if you have heard of a Carlisle NDL warranty, Versico NDL warranty, GAF NDL warranty, or any of the other commercial roofing manufacturers you can be assured that these warranties are the same. An NDL roof warranty is also referred to by some manufacturers as a Total System Warranty. They're the same, just another name.
An NDL warranty or Total Sytems warranty can range anywhere from 10 to 30 years. The most popular and widely used NDL warranty is a 20-year NDL warranty. Think about it, 20 years is a long time for anything to last under the grueling sun and rain storms.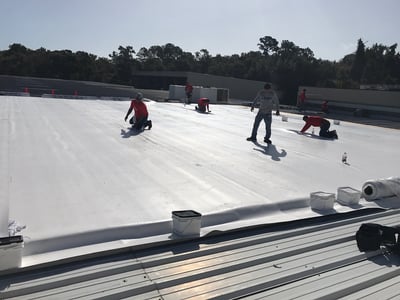 Many engineers and architects specify this in their bid specifications for new commercial construction. They make providing an NDL roof warranty a requirement to bid on the job. Because of the credentials required, this eliminates the unqualified from bidding on these jobs. NDL warranties were most prevalent in new construction in the 90s and became popular and thus spilled over into the commercial reroof sector.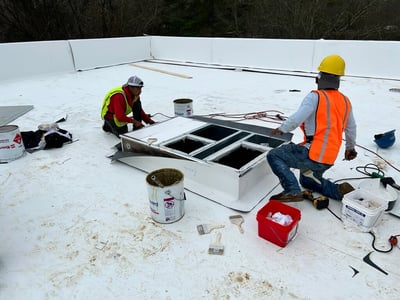 NDL stands for No Dollar Limit. What does that mean for you? Let's say your roof was completed today. You chose the 20-year NDL warranty. And then 19 years and 360 days later your roof develops a terrible leak. It needs to be replaced, it failed before the warranty expired. And let's say you paid $100,000 for your new roof. To have the same $100,000 roof replaced 19 years and 360 days later, the estimated cost will be around $185,000. Considering the rise in the cost of living and inflation.
A No Dollar Limit Warranty means just that, there is no limit on the dollar amount. If the roofing materials or workmanship fails within the stated NDL warranty period. The manufacturer will cover the cost of a replacement. There is no limit on the dollar amount for the roof replacement. It could be $285,000 if inflation continues to rise.
What is Covered Under an NDL Warranty?
An NDL warranty or full systems warranty covers all the components needed for a total roof system. Look at it this way, the most important part of a commercial roof system is how the water drains off the roof. We start there.
Your commercial roof will either have internal roof drains, through wall scuppers, a gutter line (roof edge), or a combination of these details. All of the water must pass through one of these details so it is the most critical part of a roof system.
Your roof will also have membrane flashing around mechanical curbs, skylights, pipes, parapet walls, and any other details that penetrate through the roof.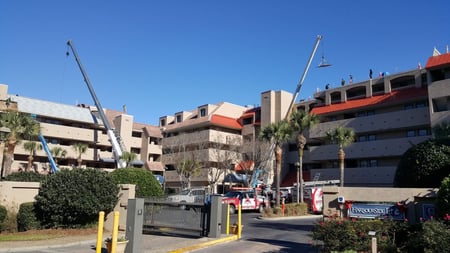 Your roof will have some type of roof insulation between the roofing materials and the roofing substrate. (Substrates are typical - wood decking, steel decking, lightweight concrete, concrete or tectum decking) The insulation will be covered. The substrate or the structural members that hold the substrate will not be included in your NDL warranty.
Your roof will have metal flashing or termination bars. These are installed where the field membrane ends: at the eaves, roof-to-wall details, mechanical curbs, and parapet wall caps.
All of these components along with the roofing materials will be included in an NDL warranty.
These components make up a complete roof system or total roof system. This is why the NDL warranty is often called a Total System Warranty or A Full System Warranty. The other warranties available only cover the roofing membrane, not the components.
You can expect to pay an additional .08 to .22 per square foot to get an NDL warranty.
What is Not Covered Under an NDL Roof Warranty?
Acts of God: Any damage or leaks that occur due to, hurricanes, tornadoes, lightning, hail, fires, earthquakes, or tree damage. Any act of nature that causes the building to be altered from its original state. If a neighboring building catches fire, the extreme heat from the fire often damages a roof even though the building itself was not on fire. This would not be covered.
Maintenance issues: Any roof leaks or damage caused by the lack of proper maintenance. Gutters being clogged, debris on the roof, and mechanical equipment left on the roof. Excessive ponding water due to clogged drainage. Anything left on the roof that can get blown around during a normal thunderstorm can cause a puncture or the roof to fail prematurely.
Roof modifications or alterations: Roof leaks that occur from adding additional mechanical equipment, pipes, or other structures to the roof by any other trades. (carpenter, stucco, brick, HVAC, plumber, electrician) Any work done on the roof has to be done by an authorized roofing contractor. Work done by a non-authorized contractor or third-party contractor will void the NDL warranty.
Leaks caused by other factors: Any leaks caused by other materials will not be covered. Materials such as brick, stucco, or siding. HVAC units rust out or any other materials on the building that tie into the roof system. If any "other" non-warrantied materials fail or cause leaks, those repairs will not be covered under your NDL warranty.
Exposure to chemicals: If the roof gets exposed to certain chemicals (grease, oils, gas, etc.) and those chemicals cause the roofing membrane or any of the roofing components to fail. The NDL roof warranty will not cover the damaged roofing.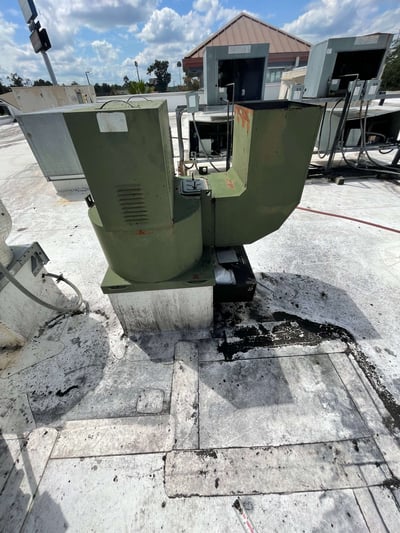 The best way to ensure the NDL warranty remains intake is to involve your authorized commercial roofing contractor and the manufacturer who owns the NDL warranty. By bringing these parties in before performing any work you'll ensure that the warranty remains valid.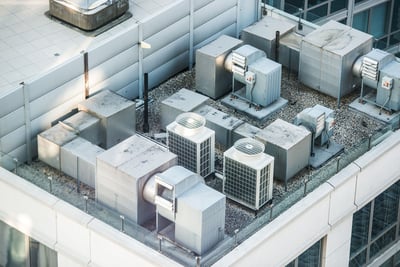 Once your commercial roofing project is completed an inspector for the manufacturers will come out and do an onsite inspection of the work. You'll receive the NDL warranty and guidelines for how to properly maintain your roof system to keep the warranty valid.
What's a Manufacturer Material and Labor Warranty?
This warranty covers both material and labor but unlike the NDL warranty, it has stated limitations. The warranty will protect you against any defects in material or workmanship, however, it's prorated. So the older the roof the less the coverage. This warranty also can have exclusions such as any of the components. Because of that, it's not considered a Full Systems Warranty or a Total Systems Warranty. It's a step down from the NDL warranty. It provides another option and can reduce your upfront investment.
What is a Material-Only Warranty?
This is one of the most popular warranties. Why? Because it's usually free. The roofing manufacturer will provide a limited material warranty against defects or premature aging of their materials. This is to guarantee you that the materials will last. Warranties are typically between 10 and 20 years. Depending on which commercial roofing you decide to go with.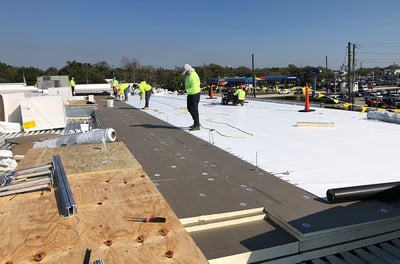 A manufacturer material-only warranty covers just that; materials only. It does not cover all the components or roofing accessories needed to build a full or total roof system. All of the accessories and roofing components mentioned previously will be excluded. No labor to make any repairs or replace the roof will be covered under a material-only warranty.
Who Provides a Commercial Roof Warranty?
This is an important question. Your commercial roof warranty will be provided by one of two companies. And the warranty could be covered by both depending on the roofing contractor you decide to hire.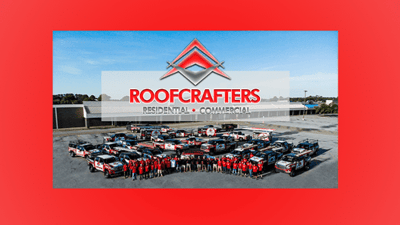 In order to get an NDL warranty or a material and labor warranty, you must hire an authorized roofing contractor. Manufacturers have authorized roofing contractors that have been trained and certified to install their products the way they want them installed. Because the stakes are higher and their liability increases, both of these warranties will be inspected by one of their inspectors prior to issuing your warranty. This is to make sure that all of the details and work were performed per their specifications.
The material manufacturer provides the following warranties:
An NDL warranty - Roof must be done by an authorized roofing contractor.

A material and labor warranty - Roofing must be done by an authorized roofing contractor.

A material-only warranty - Typically any roofer can provide an owner with this warranty.
The authorized roofing contractor that installs the roof has a contract with the manufacturer. Most contracts state that they are responsible for keeping the roof watertight (no leaks) for a period of two years. After their 2-year period is up, the manufacturer assumes all liability against future defects and leaks.
Authorized roofing contractors must stay in good standing with the manufacturer to continue to offer their clients these top-of-the-line commercial roof warranties. They're also required to keep their general liability and workman compensation insurance policy up to date.
Hiring a Commercial Roofing Contractor
Now that you know what warranties are available for a commercial roofing project. You also know what's included and what's not covered and the differences between the warranties. With all this information you should feel better prepared to make the right decision to protect your investment.
Choosing the right warranty for your commercial roofing project is an important decision. One that'll protect your investment for many years to come. We're here to help you.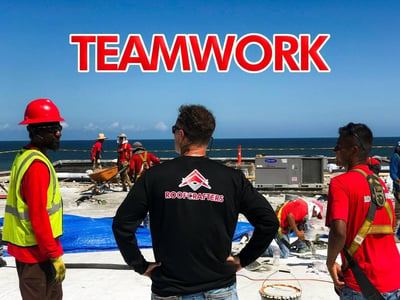 If your commercial property is located in South Carolina, Georgia, or Florida and you are ready to speak to a professional commercial roofing contractor. Click the Schedule an Inspection button below.
Or check out these related articles:
Commercial roofing; TPO & PVC red flags
At RoofCrafters, our mission is to provide job opportunities for others to thrive and grow while making a meaningful impact within our communities.