Should I Give A Roofing Contractor A Deposit?
November , 2022 | 5 min. read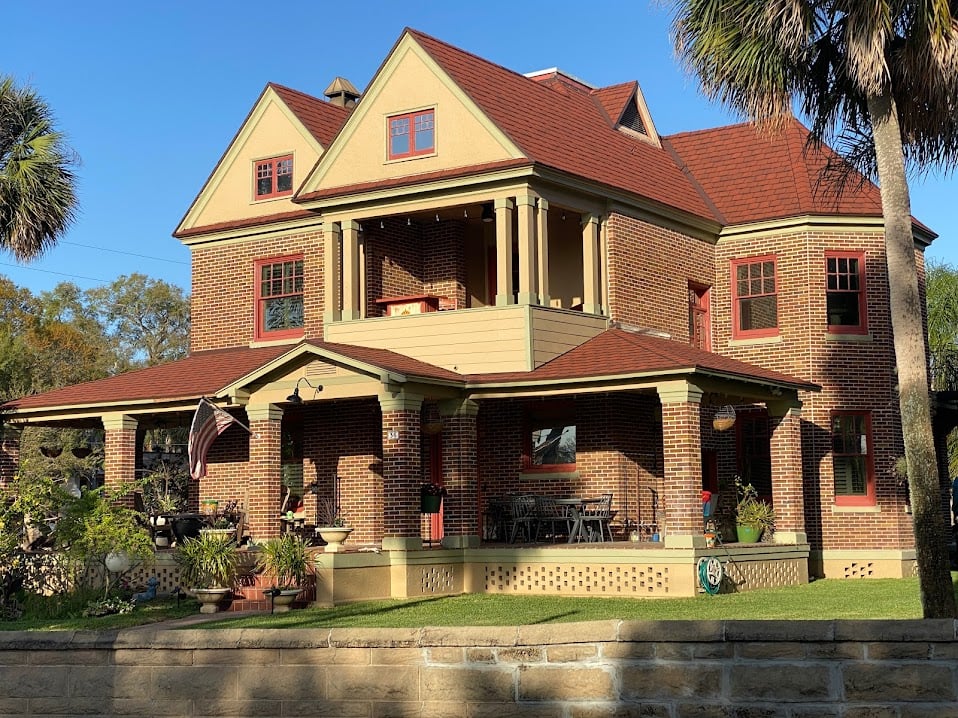 It depends.
After all the dateline stories, it's a great question.
And, it's a question many of our clients have asked.
To be fair, there are a few stipulations before we can just blurt out an answer.
The majority of our clients here at RoofCrafters never pay us upfront. And we've helped thousands of families protect their homes over the past 3 decades. We've done so by providing high-quality roofing materials and exceptional workmanship. We thought it'd be best to explain how we determine when we ask for money upfront on a job and what jobs we do not ask for a deposit.
So in this article, we're gonna cover:
A contractor's overhead expenses
The jobs that we do not need money upfront
For types of roofing jobs, we require a deposit
We'll also explain when and why we ask for a deposit on specific jobs. And hopefully, by the end of this article, you'll better understand when you may consider paying a deposit and when not to pay a roofer upfront.
Let's dive right in!
Overhead expenses for roofing contractors
Every roofing company has overhead or operating costs. This is the overall cost that it takes to successfully operate the company. Some of the overhead costs that can impact the cost of your roof include:
General liability insurance
Workers compensation insurance
Vehicles (maintenance, fuel, and insurance)
Office and shop
Warranty work
Employee payroll and taxes
Employee training (continued education)
State and local licenses and bonds
Marketing and advertising
Federal and State taxes
No matter how large or small a roof repair or replacement project may be. These are just some of the fixed costs that a roofing company has to factor into the cost of the project to operate their business successfully.
We've found in the roofing industry that companies that require deposits on every job are typically not strong or stable. That is, stable enough to operate without getting money from you.. Companies that are stable have credit with suppliers. They don't need your money to get the materials delivered to your home. Or to pay the workers.
Because many contractors have scammed homeowners by getting deposits and never intending on doing the work. Our company decided not to take deposits on most of our residential jobs. The most popular roofing materials, architectural shingles being one of those.
We've found this make everyone feel more at ease. However,there are exceptions to the rule.
Roofing types that do not require deposits
Residential asphalt shingles are not special orders. Well, let us clarify, 3-tab and architectural shingles are the most common and available at the supply house without special order. No deposit is needed with either of these shingle types or colors.
Most designer shingles require special ordering. In this case, we would require a material deposit because those materials will be ordered specifically for your home. A special style, color, and quantity of materials.
It would be difficult to find another homeowner who wanted the same style, and color and has the same size home with the same roof measurements. Make sense?
Now, let's go over the exceptions.
Roofs that do require a deposit
All special order roofing materials for residential roofing. This would include as mentioned specialty asphalt shingles, designer or luxury-style shingles. As well as the following roofing materials:
Standing Seam Metal Roofing
5-v Crimp Metal Roofing
Multi-Rib Metal Roofing
Decra Tile Metal Roofing
Decra Shingle Metal Roofing
Decra Wood Shake Metal Roofing
Tamko MetalWorks
Davinci Synthetic Wood & Slate Roofing
Real Slate
Real Cedar Wood Shakes
Real Clay Spanish tile
Real Concrete Tiles
Dec Tec Roofing Membranes


These materials are specially ordered. Each of these materials is specially ordered per house. Once a contractor places the order the manufacturer produces and ships the exact order per house.
There are many fees that get incurred in this ordering process for specialty products. Fees such as the shipping cost. Most manufacturers have strict no-return policies on their materials. Once the order is placed the supplier will invoice the contractor. If a homeowner decided they didn't want the roof, well you can see where that would cost the contractor had they not received a deposit.
You can expect the deposit to be anywhere from 30-50% of the total value of the job.
Should I Pay a Roofing Contractor a Deposit?
It depends.
Do you trust the contractor?
Because if you answered no, well then the answer is clearly no from us. We'd highly recommend that you keep searching. In fact we'd recommend checking out 7 tips for hiring a quality roofing. contractor.
Also we've put together a hiring checklist. It also has some frequently asked questions, along with the answers so you'll know what answers to expect while interviewing potential roof ing contractors. You can download the top 10 checklist below.
If you're live in one of our service areas in Georgia, South Carolina, or Florida. We'd be happy to come out and do an onsite inspection. And go over any of the roofs mentioned above or one that you may be wanting that is not on that list.
At RoofCrafters, our mission is to provide job opportunities for others to thrive and grow while making a meaningful impact within our communities.