What Are the Determining Factors Used to Calculate the Cost of a New Roof Replacement?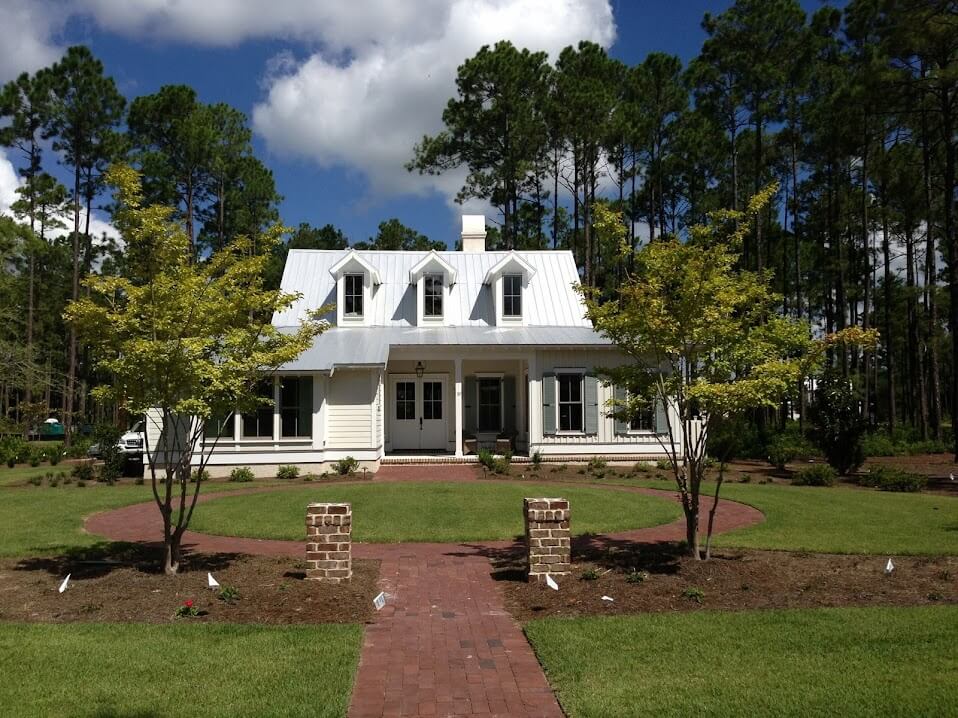 A full roof replacement is a hefty project, and we know that discussing the cost can sometimes be a sensitive subject. However, it doesn't have to be taboo. Learning about your upcoming roof replacement project is the best way to get the most value for your investment, and also understand where exactly your money is going.
Our family here at RoofCrafters Roofing has been in the Southeast region replacing roofs for families just like yours, one roof at a time, since 1993. We believe our professionalism, and demonstrated integrity throughout the process will deliver what we like to call the "RoofCrafters Experience." This is what separates us from the other roofing companies in the industry, and why clients choose our team and family.
We're glad you're here because, in this article, you'll learn about the 7 determining factors that go into calculating the price of your new roof replacement and provide you with a better understanding of the complexity of your new roof replacement. Let's jump right in!
What Are the 7 Determining Factors Used to Calculate the Cost of a Roof Replacement?
1. The Overall Size of Your Roof
The overall size or square footage of your roof will be precisely measured by your contractor. Then, your contractor will also need to measure all of the other parts separately in order to figure out what the total cost of all of the materials that they will need to complete the roof is. This includes:
Total square footage of roof area

Total linear feet of valleys

Total linear feet of hips and ridges

Total linear feet of fascia boards or edge of the roofline if it has exposed rafters with no fascia boards

Total linear feet of flashings needed





2. The Type of Materials You Have Selected for Your New Roof
The type of materials you choose will have a major impact on the cost of your roof replacement. Of the 7 most common types of roofing materials used on homes, the 3-tab asphalt shingles are going to be the most economical material, and the standing seam metal roof or a tile roof will provide you the most protection, curb appeal, and value to your home.
All of the materials come with different predetermined warranties set by each manufacturer, but keep in mind these are material warranties only. Your roofing company will cover labor warranties, sometimes called workmanship warranties, in section 4. These warranties will protect and cover your home against any and all roof leaks.
The materials you choose, along with the different roofing components needed to complete the job will impact the overall cost of your project. A roof is a long-term investment, so it's critical that you invest in quality, well-made materials over the cheaper options.
If you are on a tight budget and don't want to sacrifice the quality of roofing materials that will be installed on your home, a financing option may be right for you. This can help you afford the option to upgrade the quality of materials with a low monthly payment.
3. The Complexity of Your Roof
The complexity of your roof refers to the steepness and the pitch. Will your contractor be able to walk on it easily? Or is the pitch of the roof very steep? If the roof pitch is extremely steep, it may require extra safety equipment as well as slowing down the installation.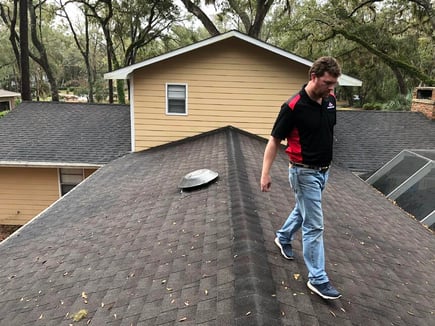 The safety of your contractor and crew is of the utmost importance, and in order to get a great installation on a steep and difficult roof, they must slow down. This will increase the labor cost. Another thing to be considered is if the crew will be able to get their equipment close enough to your property. If not, this could also potentially increase the cost of labor.
4. The Level of Workmanship Warranty
Depending on which material you end up choosing and the manufacturer who makes those materials, each manufacturer provides their contractors with detailed installation instructions and guidelines that they are required to follow, along with all the state and local building codes.
This will impact some of the materials your contractor is required to use as well as their installation methods. For instance, to provide you with a 10-year workmanship warranty from a manufacturer requires less of a grade material and installation method. This would lower the cost, as opposed to what the 25-year workmanship warranty requires. Some of the materials and installation methods that have an impact on the cost of your project include:
Underlayment or secondary waterproofing required to meet the manufacturer's warranty requirements

Type of metal flashing required

Number of fasteners needed

Installation method and materials required around the penetrations (pipes, skylights, chimneys, dormers, roof to wall details, and all valleys)

Installation methods and materials are required along the edge of the roof or the perimeter of the roof.

Type of ventilation and installation method of the required ventilation
This factor often comes down to the level of peace of mind and overall security and protection you want to invest in for your home and family.
5. Dump and Transportation Fees
To get a new roof, the old roof will typically need to be torn off. Most roofing materials that are removed will need to be taken to special construction dumps that are designed to handle all of the different materials used in the roofing products, like the petroleum in asphalt shingles. The dump fees are calculated by the type of material and the weight being dumped.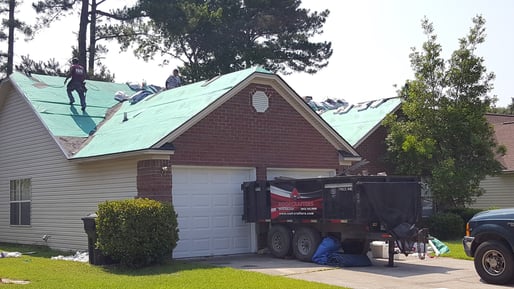 Depending on the type of materials that will be torn off, sometimes these materials can be recycled, which could reduce the cost of your new roof. Either way, to get rid of the old materials, they need to be handled by labor to be put into dump containers and then transported by a CDL class driver to a waste management provider. Because the dump process is such a labor-intensive part of the project, this will impact the overall cost of the new roof.
6. The Amount of Decking, Rafters, or Fascia Boards Replaced
Wood decking is the substrate that the new roof material will be fastened to. The rafters are the framing that supports the wood decking, and the facia boards are the boards that are attached to the rafters that provide a nice finished look at the edge of the roof.
If there is any water damage, dry rotted wood, or any deteriorated wood in your roof, that wood will need to be replaced prior to installing the new roof system. The amount of wood needed will impact the cost of your new roof.
Keep in mind that oftentimes the wood that will need to be replaced can not be determined at the time of an onsite inspection. However, there are areas on roofs and some conditions that do not allow an estimator to see until the old roof has been removed.
In these cases, you can anticipate a change order to be applied to account for the extra wood materials and labor to have the deteriorated wood removed and new wood installed to be added to the final cost.
7. The Overhead Cost of the Roofing Company
Every roofing company has overhead or operating costs. This is the overall cost that it takes to successfully operate the company. Some of the overhead costs that can impact the cost of your roof include:
General liability insurance

Worker's compensation insurance

Vehicles (maintenance, fuel, and insurance)

Office and shop

Employee payroll and taxes

Employee training (continued education)

State and local licenses and bonds

Advertisement

Federal and State taxes
No matter how large or small a roof repair or a new roof project may be, these are just some of the fixed costs that a roofing company has to factor into the cost of the project to operate their business successfully.
Can I Afford to Replace My Roof?
You can research, learn, and estimate costs to replace your roof on your own, but getting in contact with a professional roofing company will always be your best bet. They'll be able to catch all the details needed to complete an entire roofing system and give you an in-depth explanation.
When it comes down to how much a new roof will cost you, and if you can afford it, any reputable roofing company will offer you financing options so you can stay within your budget. At RoofCrafters, we believe that a quality roof that provides protection for you and your family is not a luxury, but a right every homeowner deserves.
If you're eager to talk to one of our friendly representatives about new roof costs, go ahead and drop us a line on our contact page. We'll reach out to you as soon as possible to schedule your inspection. If you'd prefer to brush up a little more on your roofing service knowledge, you can better educate yourself through the extensive resources located in our learning center.
We recommend downloading our "Top 10 Most Critical Questions To Ask Your Potential Roofing Contractor and FAQ checklist" next, so you can better prepare yourself for your initial inspection, and know what should be expected of your contractor.