10 Signs That You're Working with the Wrong Roofer
May , 2022 | 7 min. read
The fateful day has finally come when you're in need of a roof replacement. You've pushed it off for as long as humanly possible, only now you know that roof leak probably isn't going to fix itself. So, where do you start? How do you go about hiring a reputable roofing contractor? Cousin Billy said he'd do it at the fraction of the price of the "professional guys", remember?
When it comes time to replace your roof, you want to make sure you're working with an experienced, reputable roofer who will get the job done right the first time. No offense, Cousin Billy, but RoofCrafters has been repairing and replacing roofs for 28 years, and a lot of the time we see damages that have occurred due to shoddy workmanship by other careless roofers. We want you to avoid that at all costs, so we've written you this article.
When you consider the cost and time it takes to replace a roof, you also want to make certain that the estimate and warranty you receive are both going to stand the test of time. In this article, you'll learn about the 10 warning signs you're working with the wrong roofing contractor so that you can know what to avoid, when to say enough is enough, and how you can save yourself a lot of hurt and money in the future. Let's get started!
Did Your Contractor Walk Your Roof?
While it's fairly easy to use Google Earth to rough out the amount of material needed to replace your roof, only by walking the roof and inspecting your attic can a roofer be able to produce an honest quote.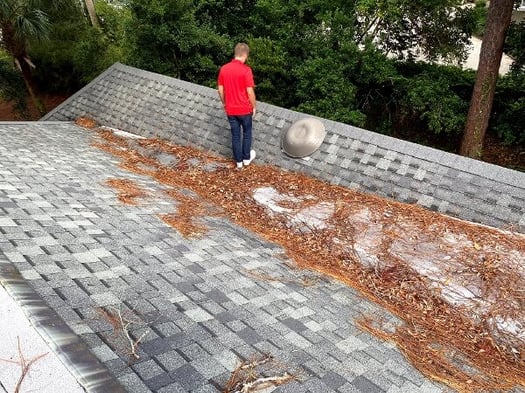 A reputable roofer will take the time to examine the roof and everything connected with it before writing a quote. To do otherwise would lead to a lot of guesswork that could later come to haunt you when the roofer demands more money for the damage that should have been discovered before the estimate was written.
Did Your Roofer Quote You a Lowball Price Only to Jack it Up During the Installation?
This is a variation of the old bait and switch scam. Some roofers will underbid the competition only to later demand more money once the shingles are removed. While it's possible that an old roof may have more than the average amount of rotten decking beneath the shingles and underlayment, make sure you see the damage before you authorize the work, or you could wind up being nickeled and dimed to death when the roofer soon points out other expensive repairs that weren't included in the initial bid.
Did Your New Roof Quickly Spring a Leak?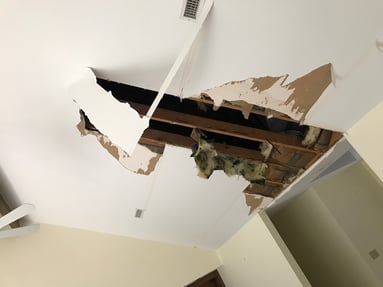 This is a big red flag that indicates the roof or the flashing wasn't installed properly. While the error could have been caused by an honest mistake that your roofer can easily repair, it could also be a symptom of deeper systemic problems. Cut-rate materials or fasteners could have been used to save money. Old underlayment or flashing could have been installed.
While any of these underhanded tactics can save the roofer money, they are guaranteed to cost you big when your roof springs a leak or wears out years before its time. Beware of roofers who come in with a significantly lower bid than the competition.
Did Your Roofer Neglect Certain Replacements?
Just like shingles, roof vents have a limited useful lifetime. A reputable roofer will always include their replacement in the quote. That's also why consumers need to read the itemized estimate to make sure that new roof vents have been included. Poor ventilation is one sure way to increase your utility bills and decrease the useful life of your new roof.
Your roofer should also replace the drip edge. A drip edge is a thin strip of metal flashing that's installed next to the gutters. Their task is to keep the rain from getting under the shingles to rot the wood that lies beneath. It also helps steer runoff into the gutter instead of letting it seep behind it, which could cause the wood that supports the gutters to rot.
If you climb up on a ladder and look at the area where the shingles meet the gutters and see the shingles overhanging them, this is a sure sign that the roofer cut corners by excluding drip edge flashing. While this will work for a few years, what will inevitably happen is that the shingles will start to curl at the edges which will allow water to get beneath them.
Have You Taken a Good Look at Your Roof?
One of the first things that a competent roofer will do when they strip off the old shingles is to check the roof decking for signs of rot. If water-damaged wood isn't replaced before new shingles are installed, the decking won't hold the roof nails in place for long. This will result in leakage or loss of shingles after a windstorm. If rotted support timbers aren't replaced, the result could be the collapse of a portion of the roof. Be on the lookout for this.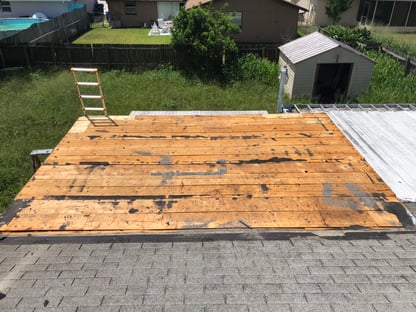 Unless you climb up on a ladder, you can't really appreciate your roof properly. What may look like a picture-perfect roofing job from the ground can expose obvious errors in installation from a higher vantage point.
Since homeowners are only required to pay a portion of the quote upfront and the balance when the job is done, it would behoove you to take a good hard look at the final result up close before you sign off on the work. A properly installed roof should have no damaged or missing shingles. The flashing and roof vents should shine. The roofline should be ruler-straight. There should be no mismatched shingles or stains on the roof.
Can You Communicate With Your Roofer?
Whether it's during or after installation, a reputable roofer should respond to a question or concern about a roof within 24-hours. If your roofer either fails to or takes forever to respond, this is a sign that the roofer cares more about the bottom line than about establishing a long-term relationship with their customers.
Remember, you and your home should be your roofing contractor's top priority. If they can't take the time to respond to a question, comment, or concern you may have, chances are they don't care enough about the job to complete quality work.
Is Your Roof Warranty Worth the Paper it's Written On?
While a roof warranty is important to every homeowner, it only works if the roofing company honors it. That's why you need to make sure that any roofer you hire is not only licensed and insured but a local roofer who has been in town for a long time. If your roofer moves out of town or goes out of business, the warranty you receive won't be worth the paper it's written on.
Your Roofer Should…
A reputable roofer will always provide you with an itemized estimate that lists what is and isn't included.
A reputable roofer will never hesitate to show you their certifications, their insurance, and their references.
A reputable roofer will never ask you to pay for a job upfront.
A reputable roofer should never ask you to pull a permit or purchase materials to complete a job.
Choose the Right Roofing Contractor The First Time
Apart from being critically important for comfort and structural integrity, roofing services also rank among the biggest house upgrades. So before you hire a roofing company, it is a good idea to have a detailed conversation with them about your roof replacement. Make sure they have proper licensure and an experienced team to work with.
Also, make sure that they understand your roofing issues and have at least some kind of prompt solution. Ask them to explain how they plan to fix your problem and if they have alternate solutions. All of this research and questioning will help you determine if the company is trustworthy enough to handle your roofing issues.
Don't worry, you won't have to memorize these questions. Download our free contractor checklist which includes several different questions and prompts to ask your roofer, and prepare you to hold the company accountable for its quality of work and services.
Now, you know the tips and tricks to finding the right roofing contractor and avoiding the wrong ones. If you're ready to schedule your inspection and get your roofing project up and running, drop us a line on our contact page. One of our eager representatives will reach out to you at your earliest convenience. In the meantime, feel free to browse through the extensive resources located in our learning center. There, you can find insightful insider information about the roofing industry and the services they provide.
My name is Cassie, and I'm the Content Manager here at RoofCrafters. I was born and raised in Chicago, Illinois, and made my way out to Florida post-college graduation. I'm incredibly passionate about writing and creating valuable content that helps others with the collaboration of my marketing team. When I'm not working, I enjoy shopping (a little too much), spending time at the beach, and reading!