What is a Roof Tear-Off?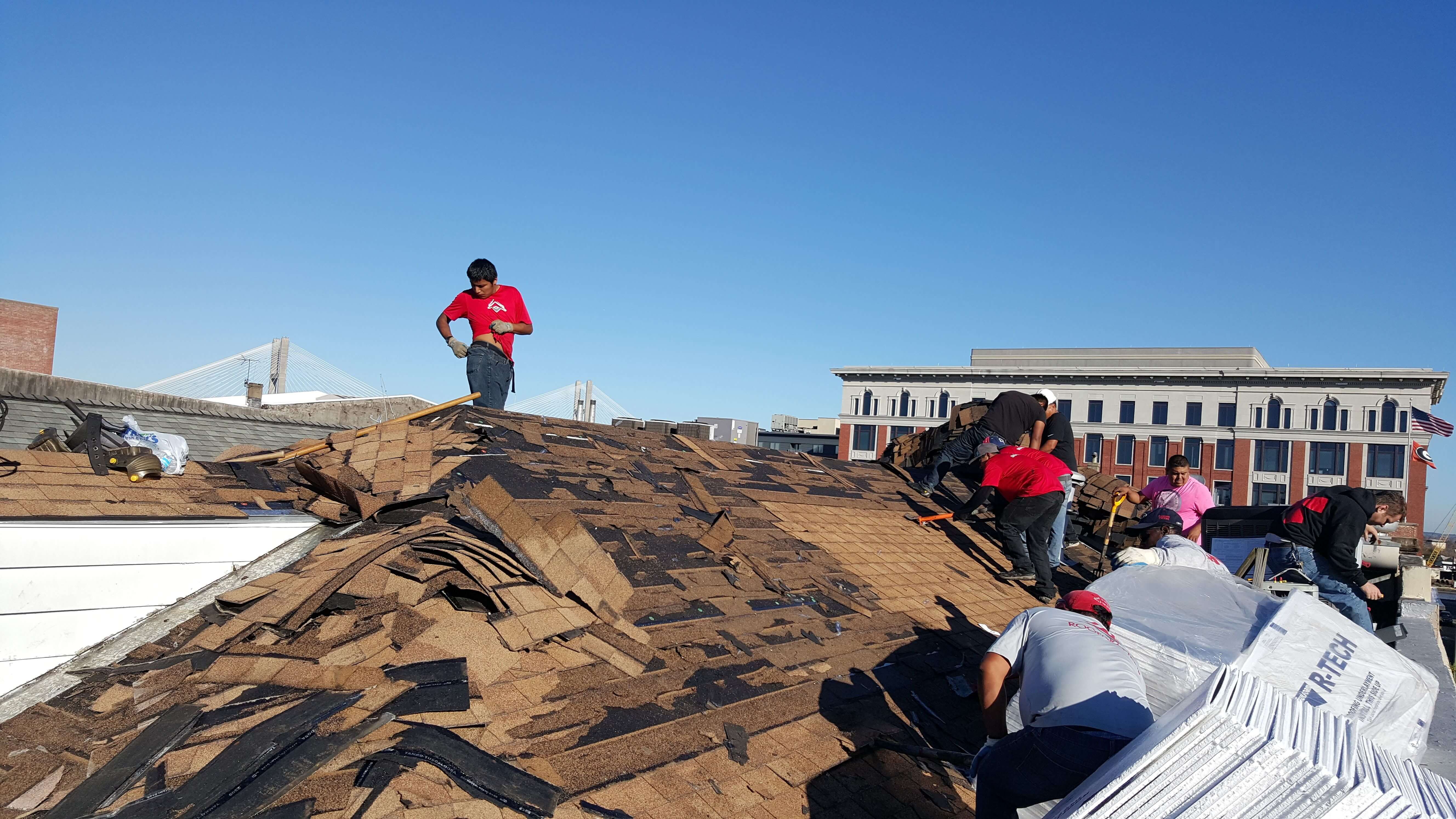 Is your roof old and worn out? If so, you may be considering a roof replacement and have a few questions or concerns. Maybe you've received a few quotes already and the estimates aren't clear. "Tear off the roof? Huh?"
At RoofCrafters, we feel your pain. In our 28 years of roofing experience, we've just about seen it all. Life is busy, and no one has the time to spare trying to decipher notes and estimates about a roof replacement that feels like it's been written in a foreign language. Not to mention, where do you even start?
We know this all can be pretty confusing, so we've written you an article to help walk you through the roof tear-off process. Take this as your guide, where you'll learn what you need to know about the roof tear-off process.
By the end of this article, you'll know "what is a roof tear-off ?"
We'll cover:
What's included in the tear-off process

The 3 steps it takes to tear off your old roof

Why tear-offs are conducted in the first place



Let's jump right in!
What Is a Roof Tear-Off?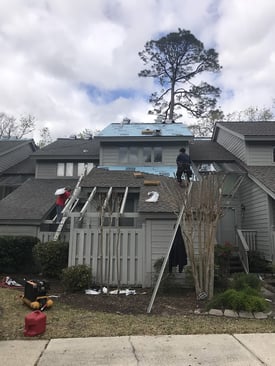 A roof tear-off is the complete removal of all the old roofing materials on your roof. During the tear-off process, your roofing contractor will go over your existing roof and remove the old roofing materials section-by-section to prepare for your new roof installation.
This tear-off process allows the roofing contractor to see the overall condition of the wood decking and if any wood is bad, they are able to identify it, so that it can be replaced prior to installing your new roof.
Why Are Roof Tear-Offs Important?
Your new roof will only be as good as the decking that it is fastened to. So, if the decking has any bad spots, the new roof would be compromised by having a much greater chance of blowing off during heavy winds in a storm.
The 3 Steps of the Roof Tear-Off Process
Fair warning, the tear-off process of your roofing project can get pretty messy depending on how close the dumpster can be placed to your home and the pitch of your roof.
Your roofing contractor's job is to make sure the job site is safe at all times. They'll tear off the old roof and then haul the old debris off your property and properly dispose of the old roofing materials. Easy peasy!
1. Making the Job Site Safe During the Tear-Off
One of the most important jobs your contractor has is to make sure you and everyone on your property are safe. This requires setting your job site up with the right equipment.
Their main priority is to make sure no one gets injured on your property. After that is to make sure your property does not get destroyed during the tear-off process.
The crew has the right safety equipment for your roof project along with the proper set up of barricades and tarps will ensure that the job site stays safe during the tear-off process.
2. Tearing Off Your Old Roof
The roofing crew will use special tools designed to pry up the old roofing materials. The two most common tools that are used are spades and pitchforks. The crew will go over your existing roof with one of these tools and remove all the old materials section-by-section to prepare the decking for your new roof installation.
The tearing off will also include removing the old components such as metal eave drip, underlayment, pipe boot flashing, and any metal or plastic vents that may be on the old roof.
3. Removing and Hauling Off Your Old Roofing Materials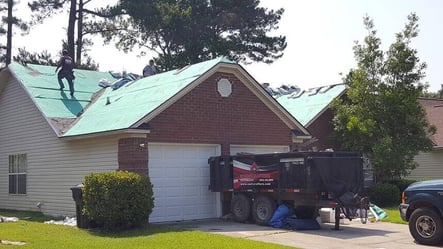 The last and one of the most important parts of the tear-off process is the hauling off and disposal of your old roofing materials. Your roofing contractor will be responsible for providing the dump container and hauling it off your property once all the old roofing materials have been thrown in the dump container.
Depending on the type of roofing materials that need to be dumped, your contractor may be required to haul the waste to a special dump that handles construction debris or any materials requiring special dumping procedures that are regulated by the Environmental Protection Agency.
The Next Steps of the Roof Replacement Process
The tear-off portion of your roof replacement process is critical and as you can tell by now, it sets up the remaining portion of the roof replacement process to end in success.
Now that you know all of the important information surrounding the roof tear-off process, you can use that to your advantage when deciding how you'd like to proceed. Whether it's a total roof replacement or some minor repairs to your older roof, RoofCrafters has you covered.
If this guide has you feeling a new sense of hope, go ahead and schedule your inspection with RoofCrafters today, and one of our many experts will give you an honest inspection. After that, they will work with you to figure out the best way to proceed.
The remaining steps in the roof replacement process are just as important, so we have broken that down for you, too. Check out this article on the 9 steps process to your roof replacement so you know what to expect on the day your roof replacement starts.
Also check out, How to pick the best color roof to learn how to choose the perfect color for your home.