DIY Roofing Projects: Should I Attempt or Avoid?
January , 2023 | 7 min. read
By Joe Martinez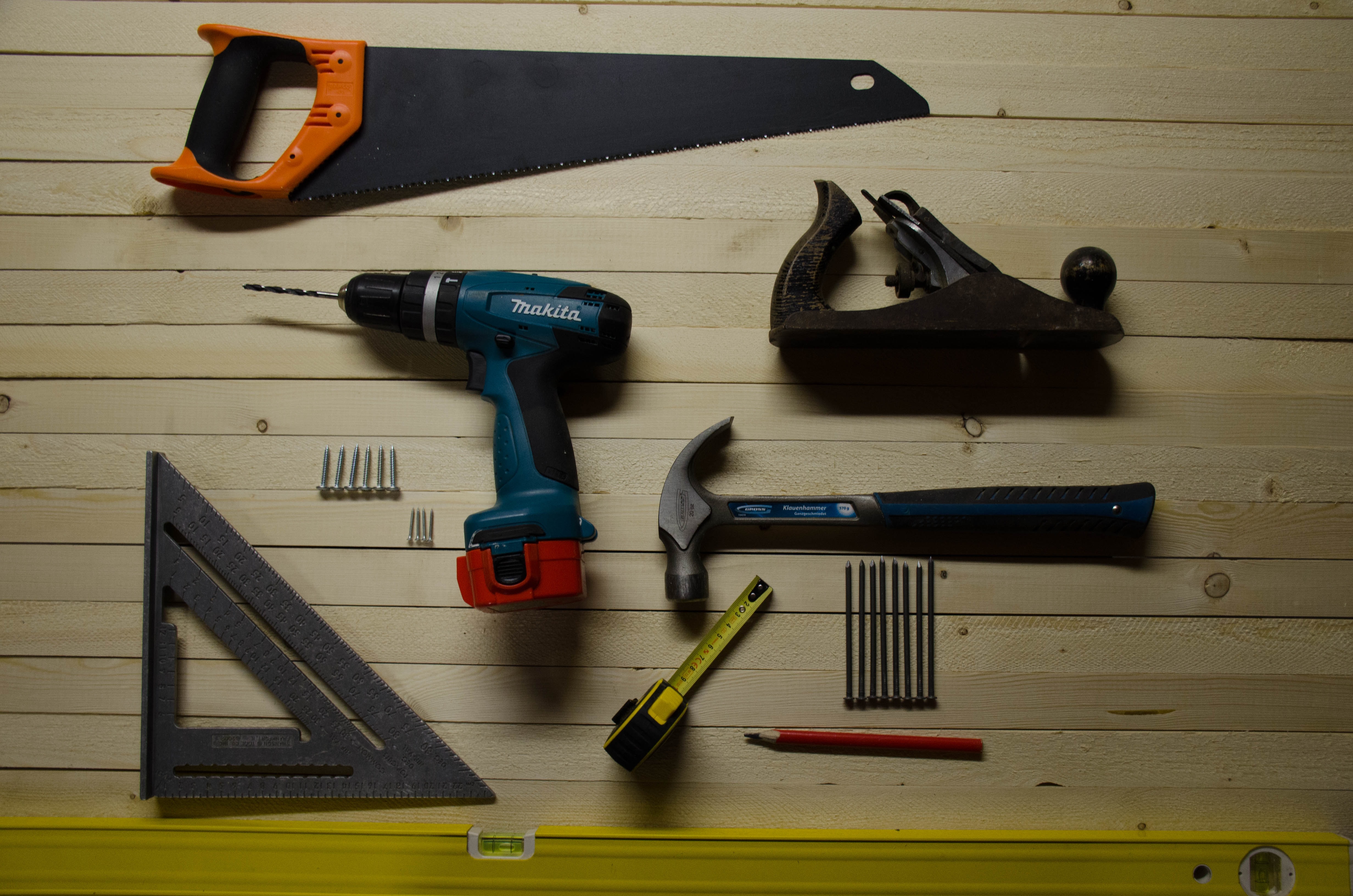 Life can get pretty crazy, and discovering that your roof is in need of an emergency repair on top of all that craziness is never a good feeling. Completely overwhelmed, you decided to take a stab at your first DIY roofing project. I mean, it can't be that hard, can it? Anyone can fix their own roof!
You decide to grab your ladder and your bucket of tools and begin to scale the side of your house. Once you're up there, you start to feel a little queasy from the height, and you're beginning to think that flip-flops were maybe not the best shoe choice in this situation. Yeah, you should get down now.
RoofCrafters has been repairing roofs for nearly three decades, and with all of those years of work comes valuable experience. Unless roof work generally falls between your 9 to 5, we don't recommend repairing your own roof.
So, yes, anyone can technically fix their own roof, but should they? After watching a surplus of DIY videos on the internet, you might feel like you can do any and everything on your own, but should you? In this article, we have compiled a list of five reasons why you might not want to attempt roof repairs yourself.
Why Should I Hire a Professional?
Roofing professionals are highly experienced in their field. They know the ins and outs of installing a roof. They have all the specialty tools required to fix a roof effectively and efficiently. Most importantly, they have the necessary training to fix your roof without getting hurt or causing injury to themselves or someone else.
Let's dig a little deeper into why your roofing system might need repairs and why you may not want to attempt to fix your roof yourself. If you're trying to find the answer to the question "should I fix my own roof?", it's safe to assume that something is wrong with it, right? There are several reasons why you might need a roof repair, and it takes a professional roofing contractor to inspect and come up with the proper solution.
Here are some of the common roofing issues that homeowners face:
Damaged or missing shingles
Leaks due to faulty installation
Punctures, cracks, or holes in the roofing material
Damaged flashing at walls or chimney
Leaks at pipe vents
Skylight leaks
Worn-out roof sealant
If you suspect you're facing any of the problems mentioned above, it's best to call a roofing professional for help.
5 Reasons to Not Attempt a Roof Repair Yourself
At RoofCrafters, we care about your safety, but as homeowners ourselves, we also know that sometimes people can be pretty stubborn when it comes to making changes to their living spaces. If you're fixated on saving a few bucks or are simply intrigued with the idea of a roofing DIY project, here are 5 reasons why you should put the nails and power tools back in the garage.
1. Damaging the Damage
Repairing the roofing system is costly as it is. However, if you start a DIY repairing project independently, that could potentially cost you a lot more. You could buy expensive but useless materials and tools and run the risk of damaging the roof further. The cost of the damage after your attempt typically will be much higher than it initially was.
If not taken care of by a professional roofing contractor, the damage to your roof will get worse in the near future. In addition to increasing the overall cost of the roof repair, you might end up needing a total roof replacement of the roof. So, to avoid mishaps, it's important to hire a professional roofing contractor for help.
2. Insurance and Warranty
Roofing insurance policies only cover damages caused by natural disasters, such as a hurricane, strong winds, hail, tree damage, or wildfires. So, if you have caused damage from a failed DIY project, your insurance will know it is faulty workmanship and will not cover the damages. Additionally, roof repairs done by professional roofers come with a workmanship warranty.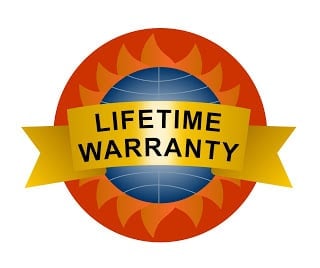 So, if the repair doesn't last as long as stated by the professionals, any future issues that occur within the workmanship warranty period will be addressed for you free of cost. While doing it yourself might seem like a good idea, you could potentially lose your insurance coverage as well as the peace of mind of having a warranty on the repairs.
3. Required Materials and Tools
You will need to look for the exact materials depending on the type of roof installed on your property. Every type of roofing material is different and thus needs a different repair approach. Do you know the difference between a designer shingle and a 3-tab shingle? What about Spanish tiles? In addition to spending time on thorough research for your roofing materials, you will also spend a lot of your time looking for the correct tools needed to make the repairs.
This is an incredibly daunting task for someone who is not familiar with the expertise of roofing. To avoid wasting your time and money, you will need an expert to determine the exact quantity and quality of the materials and tools you will need to fix your roof.
4. Safety Measures
Roofers know the proper safety precautions that should be followed, such as wearing gloves or safety harnesses when working on the surface. In addition to this, they will also make sure that the damage doesn't expand and cause more problems such as cracks and holes that can lead to a leaky roof. Leaks in the roof can cause mold which has proven to be hazardous to our health. We don't want that for you and your family, especially when it can be avoided by calling in a professional to help you.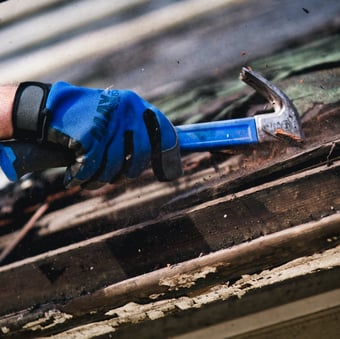 It's important to remember that each type of roof has a different weight, too. Depending on the weight of the materials used on the roof, you might need to fix the roofing system to help support the weight. Unless you're a trained roofing contractor, you will not know how to spot these minor details.
5. Property Value
A roof can make a big difference in your overall property's value. For example, if the roof's aesthetics are below par, you might want to think about a complete roof replacement. A bad DIY roof repair on the front of the house could cause the curb appeal to be lessened significantly, in turn lowering the value of your property.
In contrast, a well-maintained and sturdy roof would mean your property's value would go up higher. So, to preserve your property's value, don't meddle with a roof fix on your own.
It's Time to Call a Professional
Whatever the reason may be, there is nothing wrong with wanting to fix a problem on your own, we've all been there! However, for your safety and the safety of your home, it may be best to call in a professional to come and help you instead. Think of it this way: would you trust someone not trained in your field of interest to take over your job? You wouldn't, would you? At RoofCrafters, we feel the same way.
In the long run, it's better to leave any roof repairs to experienced professionals. Save yourself time, money, and possible injuries, and instead contact RoofCrafters for all of your roofing needs. We are always here to help, whether it's just answering a few questions you may have, or coming out for an estimate. Schedule your inspection, today!
In the long run, it's better to leave any
roof repairs
to experienced professionals. Save yourself the time, money, and possible injuries and instead contact RoofCrafters for all of your roofing needs. We are always here to help, whether it's just answering a few questions you may have, or coming out for an estimate.
At RoofCrafters, our mission is to provide job opportunities for others to thrive and grow while making a meaningful impact within our communities.