Roof Repairs: Before or After Hurricane Season?
November , 2022 | 5 min. read
By Macie LaCau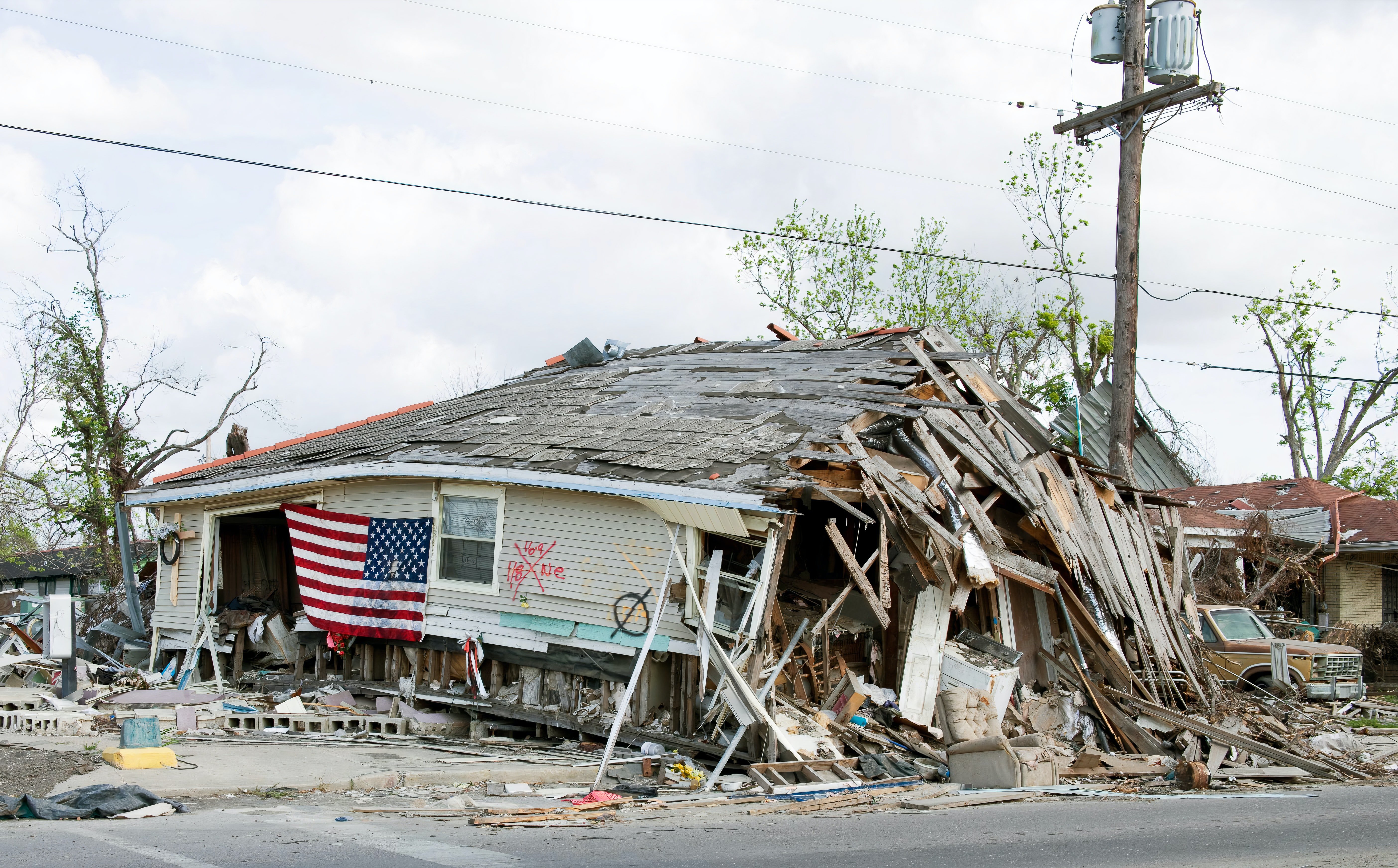 Hurricane Season is nothing to mess with if you live in the South. If you live in Florida, you know just how devastating these storms can be. They can wreak havoc on entire cities, ripping structures and plant life to shreds, leaving nothing but debris in their places.
Homeowners usually take many precautions in order to ensure their safety if a hurricane comes in, but often, roofs are still put on the back burner. We get it- roofing is a considerable investment and may not be the first thing you think of when it comes to protecting your family. Some put off roof repairs as long as they can to help soften the blow of costs. Here's the thing, though- you need to stay on top of potential repairs your roof may need to avoid ending up with a disastrous outcome.
At RoofCrafters, we've been repairing hurricane-damaged roofs for three decades. We've seen it all, from roofing systems completely blowing off to homeowners waiting so long for repairs that their entire home is permanently flawed. Though considering having your roof looked at before a storm is on the horizon may bring on a migraine, hear us out on why you may want to choose that option.
In this article, we'll discuss why it's essential to stay ahead of hurricane season when it comes to your roof. By the end of it, you'll be ready to go out and take a look at yours to make sure it's prepared for any type of bad weather that comes your way. First, let's take a quick look at the kinds of damage hurricanes can thrust onto roofing systems- particularly more vulnerable ones.
What Can A Hurricane Do to My Roof?
They can do a lot. So, what classifies as vulnerable? If you know (or are suspicious that) you have a roof that needs repairing in some way, it's more likely that an intense weather event will damage it further. Vulnerable roofs aren't just the ones that are visibly falling apart- they're roofing systems with flapping or missing shingles, leaks (no matter how small), damaged flashing, structural damages, etc.
Keep in mind that a leak isn't a root issue- it's a symptom of a deeper problem within your roofing system. If a hurricane has the ability to rip an entire roof off a home, it can do so much more. Hurricanes are known for lifting objects into the air and releasing them as debris anywhere they want. Targets are often homes, and since your roof is a barrier of protection against the elements, it will likely be the first thing damaged in your home.
Disastrous weather events lift and pull shingles, roof tiles, and roof decks. Gutters can become unhinged, causing destruction to areas nearby. Even tree limbs can make their way to your roof.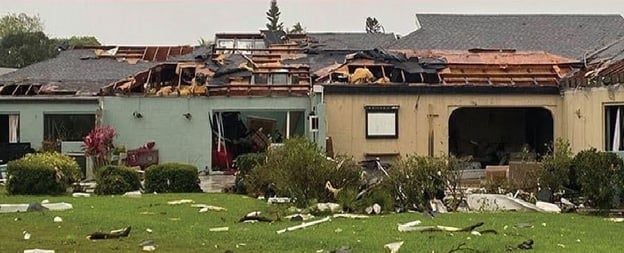 You may be thinking, "that won't happen to me," but we strongly recommend that you have a solid prevention plan so you won't be sorry once you're faced with the aftermath. Plus, if your roof falls victim to a hurricane and you've taken the appropriate steps to ensure its durability, you'll likely have very little damage, saving you a lot of money in the long run.
How Much Could My Roof Repairs Cost?
The amount of money you pay for repairs as a homeowner will vary based on several factors. When considering roof repairs before hurricane season rolls in, ask yourself a few questions:
What Kind of Repairs Do I Need? Will They Be Extensive?
What Type of Home Do I Have?
Is my Roof Complex?
When the contractor you've chosen comes out to see your home, they'll perform a thorough assessment. After they've inspected your unique situation, they'll let you know how much you're looking at price-wise. They will determine cost based on what repairs you'll need, how difficult your roof will be to fix, labor, equipment, and more. Every roofing contractor will have their own way of going about repairs.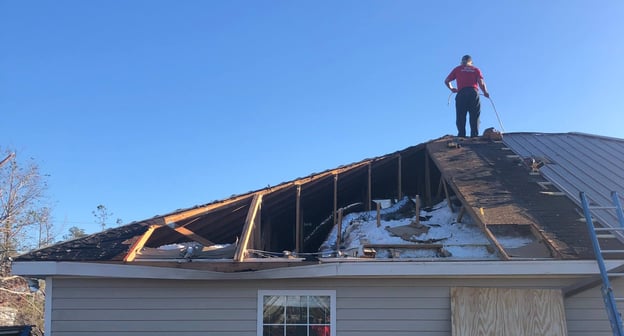 For example, new shingle replacement can cost from $5 to $10 per square foot in the state of Florida. New tiles can cost from $7 to $16 per square foot, not including labor. The average cost of a roof replacement in Florida is around $10,000 to $20,000. For a typical home with one story, two flat sides, and a 2-car garage, repairs could cost from a few hundred to a few thousand dollars. Alternatively, for a larger home with a chimney and complex roof that contains valleys- you could be looking at a lot more for repair costs, depending on what they are.
As you can see, the potential prices listed are vastly different from one another. Based on the extent of repairs or replacement needed, the amount you'll ultimately end up paying will be unique to you, so it's impossible to give an exact price without performing an assessment on your home. This is where a certified roofing professional steps in!
Should I Have My Roof Repaired Before Hurricane Season?
If you're able to, then YES! You've heard the phrase "prevention is key." That's 100% true when it comes time to brace for hurricane season. Would you rather have a warm, protected home in the midst of a hurricane or be in a leaking and damaged house after the fact?
Your roof is the single most crucial aspect of your home, and it provides you with a strong layer of protection against harsh weather if it's cared for properly. Without giving yours some TLC, you could run into issues, especially if you live in a location that experiences hurricanes.
If you're convinced that it's time to get some roofing repairs, your next step is getting in contact with a highly-skilled, professional roofer. Carefully consider your options and make sure you don't hire just anyone to repair your roof, no matter how little the damage is. We know it may be easier to hire the first contractor you come across, but you'll be so much more satisfied and have a better overall experience with a highly-skilled professional.
Now that you're officially in the know about hurricane season and roof repairs, you may be wondering what you should do next. If you have any questions or are ready to speak to a roofing expert, RoofCrafters is more than happy to help you out. We also recommend checking out our checklist designed to help you find a roofing contractor that's right for you.
Don't forget that we've been in the roofing industry for almost three decades, so we have more than a few useful resources that will serve you well if you have no idea where to start on your roofing journey. To begin the process of improving your roof education, head over to our learning center.
Look, at RoofCrafters, we get that making decisions about your roof may be stressful and downright confusing. That's why we want you to know that there are dedicated professionals who make it their mission to help you! To get in touch with our friendly representatives, make your way over to our contact page. Whether you're looking for more information on hurricanes, roof repairs, or anything else you can think of, we've made it our mission to lend a hand.
I'm a native Georgian who spends my days nurturing my passions and embracing the quiet life. With a penchant for taking the road less traveled, I love discovering new ideas, rooting for the underdog, and taking the long way home. I enjoy spending time with family and friends, writing, and homesteading.