The Top 3 Roof Repair Contractors in Beaufort, South Carolina
After a rainy weekend in Beaufort, you've stumbled upon a leak welcoming itself into your home through your dining room ceiling. As if the crack wasn't unsightly enough in itself, it's now causing the paint around it to bubble and chip all over your fine china. Anxiety is setting in, and you're frantically searching for "roof repair contractors near me", but you're not having any luck finding a reputable roofing company.
Take a deep breath, because RoofCrafters is here to help you find the best roofing contractor in your area for the job. While RoofCrafters services the Lowcountry area of Beaufort, we understand you may want to consider other options for roof repair contractors. We often get asked during our inspections, "who is your competition?" So, we decided to put together a list of the 3 best roof repair contractors in Beaufort, South Carolina.
It's important to everyone at RoofCrafters to educate the homeowners we work with, and those who are just looking for answers to roof repair questions. In light of transparency, we are excluding our company for now, and providing you with a list of the top 3 contractors in your area. Let's jump right in!
1. Southern Roof & Wood Care
Southern Roof & Wood Care is a professional residential and commercial roofing company that serves the Lowcountry. The new owners have had ownership since 2000, and are long-standing members of the National Roofing Contractors Association, as well as a Hilton Head Island Chamber of Commerce member.
2. BB Roofing
The team at BB Roofing has been focused on providing superior customer service to Lowcountry residents since 1998.
BB roofing assists their clients with both residential and commercial roofing. They are a family-owned team that prides themselves on honest and helpful service.
3. Apex Roofing of the Lowcountry
Founded in 2015, Apex Roofing of the Lowcountry is a residential roofing company specializing in all types of residential roofing solutions. They proudly use GAF and CertainTeed shingles and are a CertainTeed Shingle Master.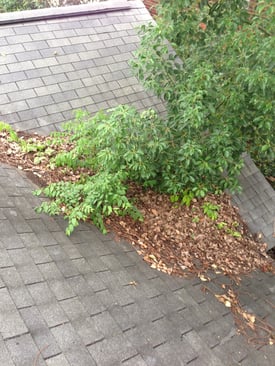 Roof Maintenance for Beaufort Home and Business Owners
If you are just looking for roof maintenance, RoofCrafters provides yearly and bi-yearly roof maintenance plans. Our maintenance plans are designed to eliminate the most common threats of roof leaks.
By keeping your roof clean and free of heavy debris, they will also help extend or prolong the life of your existing roofing materials. Eliminating common leaks, prolonging its life, and keeping it looking nice.
Choose RoofCrafters for Your Roof Repair
We are never one to shy away from competition, and we believe strongly in our commitment to professionalism, demonstrated integrity, and providing the RoofCrafters experience. We also want you to be educated so that you can make a well-informed decision about your roof repair needs.

Regardless of who you choose, we'd love to be one of the roofing companies that you invite to your home so that we can meet face to face and show you why RoofCrafters is a great choice for your next roof repair service.