Should I Repair My Own Storm Damaged Roof?
November , 2022 | 6 min. read
By Macie LaCau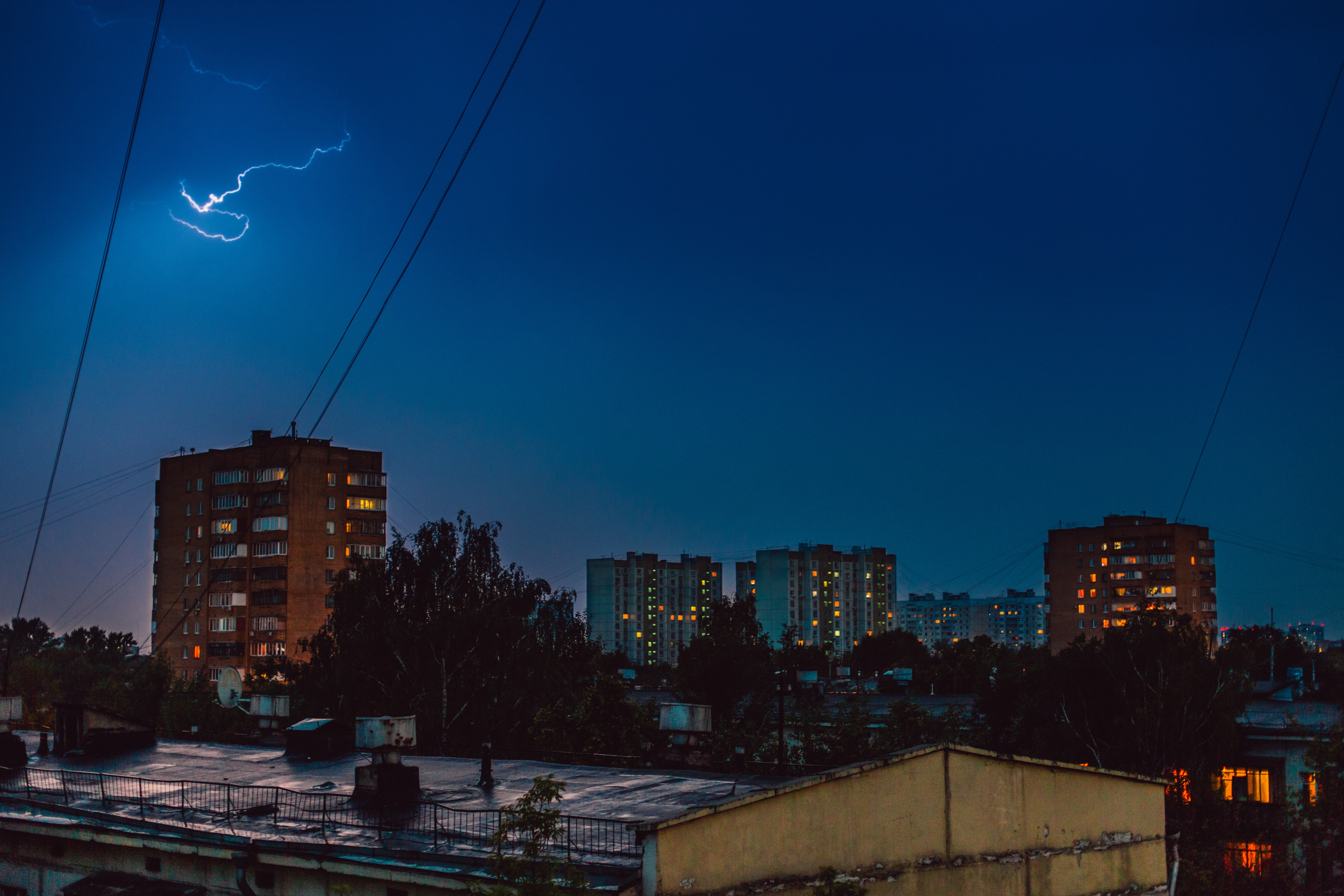 It happened, didn't it? As homeowners, we take pride in the safety and security of our homes. They protect us from extreme weather and everything else that lurks on the outside. Sometimes, they take a beating while doing that, though. More specifically, the roof is what usually bares the brunt of bad weather. Say that five times fast.
The first thought that probably comes to mind while dealing with an extreme weather event's aftermath is, "How much is this going to cost me?" Some people might then descend into the depths of publications and blogs to figure out how to fix this on their own.
Does this sound familiar to you? At RoofCrafters, we've addressed storm damage concerns from stressed homeowners for thirty years. We've seen, heard, and fixed it all in our three decades of serving the Southeast. The fact is, you should think about a few things before attempting to fix your roof yourself. Jumping the gun and investing everything into a roofing project when you have little to no experience may be expensive in many ways.
In this article, we'll go in-depth about different roofing projects and the risks of taking on more than you bargained for. By the end, you'll hopefully have a good understanding of what is doable and what is too risky. First, we need to discuss what DIY roofing is. Let's get going!
What is DIY Roofing?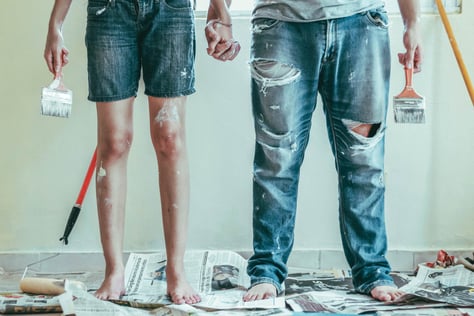 DIY roof repairs are pretty self-explanatory; they're repairs made by the homeowner or someone else instead of a licensed roofing contractor. There are a lot of repairs you can make on your home, but when it comes to your roof, different rules apply.
Your roof is the single most crucial aspect of your home. As mentioned above, it keeps the outdoor elements from you, helping keep you safe and comfortable. Without your roof, well, you can imagine.
Roof repairs not only have to be well-thought-out but executed correctly. Remember, this is hardly a small or easy task. Your roof consists of a variety of elements, and that creates the intricate system that makes it function properly. If one of those elements is disrupted or misapplied, you could have big problems on your hands. So, what are some of the risks of performing your own DIY roofing project?
Potential Risks of Repairing Your Own Storm-Damaged Roof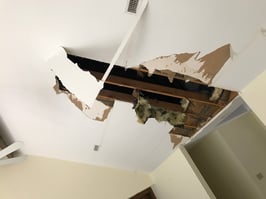 When repairing a roof yourself, there will be risks. Whether you're up to facing potential issues is up to you, but let's dive deeper into those risks before you jump into fixing roof damage.
Roofing Work is Dangerous
But how dangerous? When considering working on your roof, you have to think about all of the things that'll potentially be involved. From ladders to specific kinds of equipment to, yes, even the right shoes- there is more involved in roof work than you may think.
Imagine trying to fix your metal roof after an ice storm. You'll likely try to juggle getting the work done by trying not to fall or wrongly apply your materials. Slipping and breaking a body part isn't actually as uncommon as you may think. Even minor repairs that can take place on top of a roof are risky if you aren't a professional because it's likely that you won't have access to the proper safety equipment.
Your Roof is Complex
Remember earlier when I mentioned roofing elements coming together to create an intricate system? Well, that's entirely true. When you look at a roof from eye level on the outside of your home, what do you see? Visible to the eye are the shingles and other outer parts of the roofing system. On the inside, however, there are other essential parts that play massive roles in the structure and function of the roof.
Many parts of the roof serve multiple purposes, and if they're installed incorrectly or moved, the rest of the roofing system may suffer. Even shingles installed the wrong way will increase the risk of damage to your roof, which can cause leaks and much more severe issues. Leaks lead to mold, critter infestations, and possibly the eventual collapse of the home.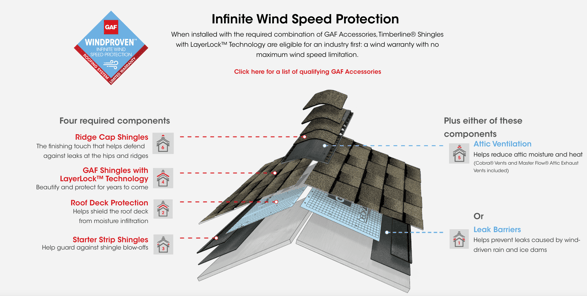 DIY Projects Can Be Costly
Homeowners try to repair parts of their homes themselves for one main reason: to save money. However, the reality is if you aren't experienced and know what you're doing entirely, problems can arise. Let's say you begin repairing storm damage to your roof and realize it requires more than you initially thought. You already bought materials and maybe even equipment, which can be costly on its own. You may have also begun the repairs themselves. If you end up having to call a contractor out for an inspection, you may get the news that they not only need to fix the storm damage, but the repairs you made also damaged the home further.
No Warranty
Some roofers offer a warranty on the roofing projects they perform, which instills confidence and trust in the quality of their craft. If you or an unqualified roofer attempts to repair the roof instead, you will get no guarantee, leaving you with wasted time and money if issues come about.
Roofing projects require a certain degree of expertise, so it's wise to consider hiring a roofing contractor that offers the option of a warranty to protect you and your home. Reputable and highly-skilled roofers stand behind their installation jobs with a workmanship warranty, which will give you peace of mind and help save you money in the long run.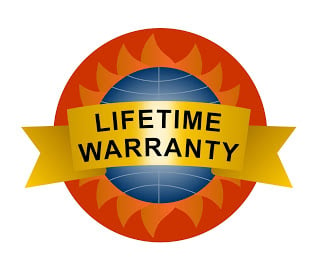 Should I Repair My Storm-Damaged Roof?
Sure, you could. You could also go to the grocery store and buy five birthday cakes to eat by yourself, but that doesn't mean it's always a good idea. In many circumstances, it's a better plan to get in contact with a professional roofer. Having someone who's experienced and can take care of issues without further problems will save you time, money, and a whole lot of headaches.
But, before hiring just anyone to repair your roof, make sure to find a roofing company that you genuinely believe you can trust. It can be convenient to hire just anyone, but you'll get more bang for your buck and a better overall experience with a highly qualified professional.
Now that we have that covered, where do you go from here? If you have questions and are ready to talk to an expert, RoofCrafters can help you out. We recommend beginning by looking at "How to Find the Right Roofing Contractor" to help you understand how to find a certified roofing professional that's right for you and your home. Remember- we've been in the roofing business for almost thirty years, so we have a bunch of resources you can find. To improve your storm damage education further, head over to our learning center.
At RoofCrafters, we're aware that when your roof needs repair, you may have to make a lot of challenging decisions. On top of that, we understand that searching through articles and looking for answers may not be how you want to spend your spare time. That's why we want you to know that there are trusted professionals who can help you! To get in contact with one of our welcoming representatives, head over to our contact page. Whether you're looking for roof repair costs or anything else, we're eager to assist you!
I'm a native Georgian who spends my days nurturing my passions and embracing the quiet life. With a penchant for taking the road less traveled, I love discovering new ideas, rooting for the underdog, and taking the long way home. I enjoy spending time with family and friends, writing, and homesteading.