How Long Do Roof Repairs Last?
December , 2022 | 9 min. read
By Joe Martinez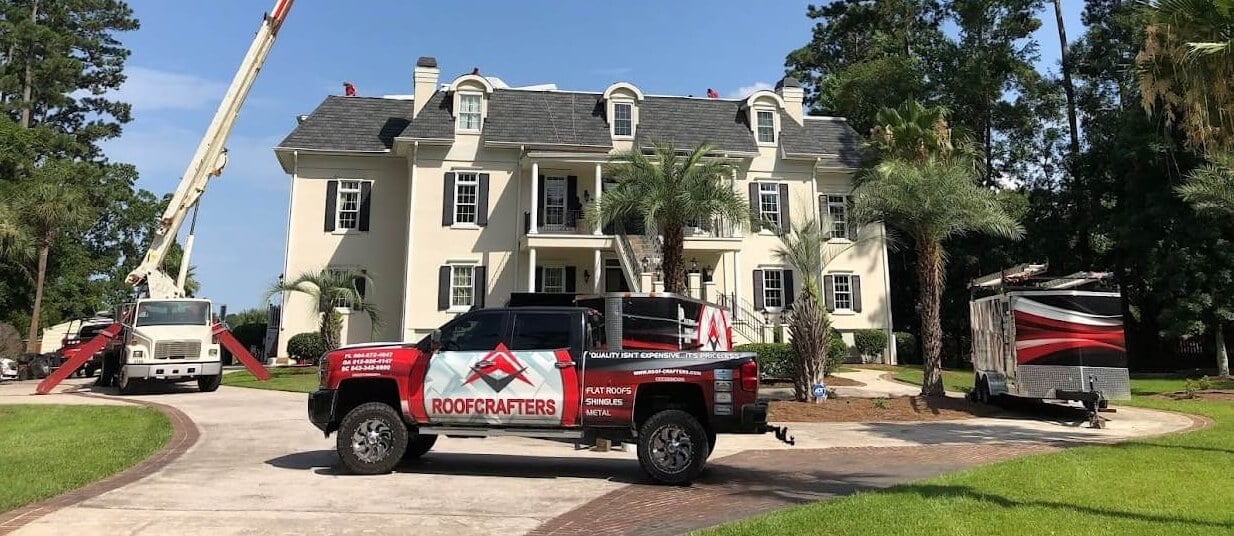 You've just had a repair done on your roof, and although you're happy with the results, your wallet may be thinking otherwise. You remind yourself that although it was costly, fixing your roof was necessary. Buyer's remorse is a very real problem though, and you're beginning to wonder how long this repair will last until you need to dish out another round of serious cash.
At RoofCrafters, we have over 28 years of experience in roof repairs and replacements, and from our experience, we know that the of your roof and how often you need repairs almost always comes down to the type of roofing material you've had installed. It's no surprise that some roofs are sturdier than others, with some roofs requiring repairs more often.
However, it's still nice to know if or when you'll need to break open that piggy bank again, right? That being said, in this article, we'll take a look at some of the most common types of roofs and the factors that may affect their lifespan to help you better understand how long roofs last after they've been repaired, and provide you with a better idea as to when you should start considering saving up for a future repair. Let's get started!
How Long Do Roof Repairs Last?
To best answer the question of "how long do roof repairs last" we'll explore the four common types of roofing materials, dig a little deeper into their average life expectancy, and how long a roof repair would last given the weather conditions and routine maintenance performed on each of them yearly.
Asphalt shingles

Slate

Tile

Metal
No matter what type of roof you have, a big factor to consider is the location of your property and the frequency of maintenance checkups required before considering the lifespan of each roof type's repairs. Let's dive in!
Asphalt Shingle Roofing
Asphalt roofs are made by mixing organic materials and fiberglass. They are usually formed in the shape of shingle tiles and arranged in an overlapping manner. Asphalt shingles are some of the most common types of roofing materials used in the United States.
Their average lifespan ranges from 15 to 20 years, and they're great at absorbing heat. Therefore, they keep you and your family safe from harmful UV radiation. In addition to this, asphalt roofs are also waterproof, which means they can withstand low to moderate and even heavy rainfalls.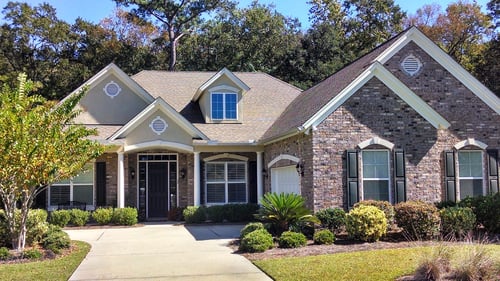 If you've recently gotten an asphalt shingle roof repaired, you need to keep a few things in mind. First, these roofs should have maintenance checkups at least once or twice a year depending on the amount of tree coverage. Regular maintenance can also help prevent the most common roof leaks or even more serious situations that could lead to having to do a complete roof replacement earlier than expected.
It'll be a great idea to have a professional take a look at your asphalt roofing if it's been more than 15 years since the roof was first laid out. If your roof is more than 15 years old, we highly recommend having an inspection done to check for potential problems.
A professional inspection will save you money in costly repairs later down the road! At RoofCrafters our estimators inspect and repair 1000s of roofs every year; they would be happy to come out and take care of yours too.
Slate Roofing
Sllate RoofSl Wh it comes to slate roofs you don't need to worry about the question "how long do roof repairs last?" Slate roofing is one of the most expensive types of roofing material in North America. They are usually installed in high-priced or luxury homes. In addition to being expensive, they provide the best quality.
Slates can withstand harsh weather conditions. When a highly trained professional install's your slate roof, the chance of it needing repairs is close to zero. And, if you have gotten a part of it repaired by a professional, then it too should last you as long as the roof does.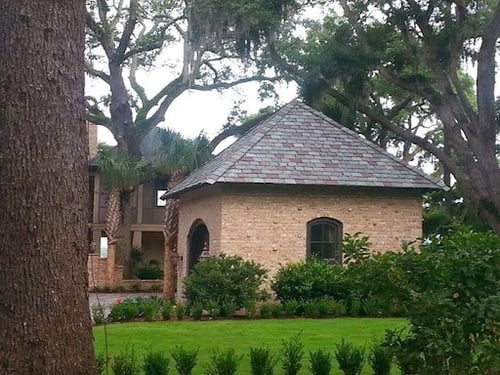 While a slate roof will last a lifetime, we would still suggest maintenance and clean-up at least twice a year to ensure that the integrity of the slate tiles is intact and that all the pipes and flashings are sealed properly.
If slate tiles are not properly maintained and repaired when necessary, the chances of them falling out, especially during strong winds, are high. Since these tiles are heavier than other roofing materials, it's best to ensure the roof repairs are done by a highly trained professional.
Tile Roofing
Clay and concrete tiles are best for hot and humid weather. They have also proven to withstand strong winds and even fire in some cases. Like slate roofing, this type of roofing also requires a higher upfront investment than asphalt shingle roofs.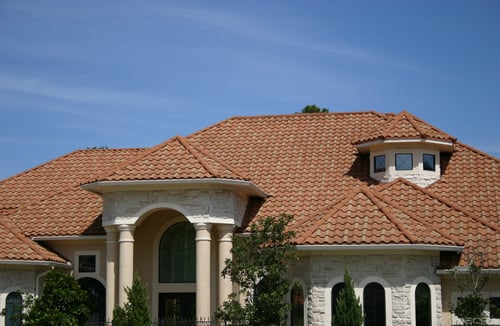 A tile roof would last you about 75-100 years, and because it can withstand harsh weather conditions, it won't need repairs that often. However, if your roof has been standing for the past century, and you recently got it repaired, you should consider getting the whole roof inspected by a professional.
Inspecting flashing and cleaning your roof 2-3 times a year will ensure that the roof stays in the best condition. If you're unsure about the age of the roof, it's best to contact a professional who can help you determine how old your roof is and then create a maintenance plan for increasing its life.
Metal Roofing
Metal roofs are one of the most pocket-friendly options available. The biggest benefit of a metal roof is that it helps keep the property cold during summers and hot during winters. Plus, they add great curb appeal to your home.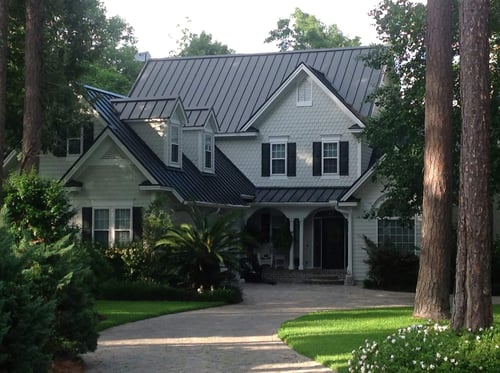 You can expect anywhere between 50-75 years before needing a roof repair. So, if your roof was installed decades before, the chances of the roof repairs lasting a long time are low. However, if your roof is fairly new, it'll be decades before it needs another repair.
To ensure that your roof repairs last you for an ample amount of time, you can consider cleaning it at least once or twice a year. It will also be helpful to seal any flashings and pipes on the metal roof. If you want an expert to inspect your roof or schedule regular maintenance, be sure to contact a professional roofing company.
How Long Will My Roof Repair Last?
As we mentioned earlier, many things are taken into consideration when determining the lifespan of a roof repair. It all comes down to which one of the four types of roof you have, its life expectancy, and the level of expertise of the roofing professional who did the work.
It is your responsibility as a homeowner to make sure that you put time and effort into the upkeep of your roof, too. Always make sure that your roof is free from any potentially damaging factors, and your newly repaired roof will last you a long time.
We understand that a roof repair is a big investment, and you may have a few questions following the project. If you need more information regarding your roof repair and its longevity, drop us a line on our contact page and we'll be happy to provide you with any clarity you may need. Be sure to note, though, that the best way to keep your roof in top condition after a repair is through routine roof maintenance. Be sure to check out our maintenance options and get scheduled today through the image below.
We understand that a roof repair is a big investment, and you may have a few questions following the project. If you need more information regarding your roof repair and its longevity, drop us a line on our
contact page
and we'll be happy to provide you with any answers you may have.
Read Next:
How Much Does a New Roof Cost?
At RoofCrafters, our mission is to provide job opportunities for others to thrive and grow while making a meaningful impact within our communities.