What Causes Roof Leaks?
September , 2022 | 6 min. read
By David Toth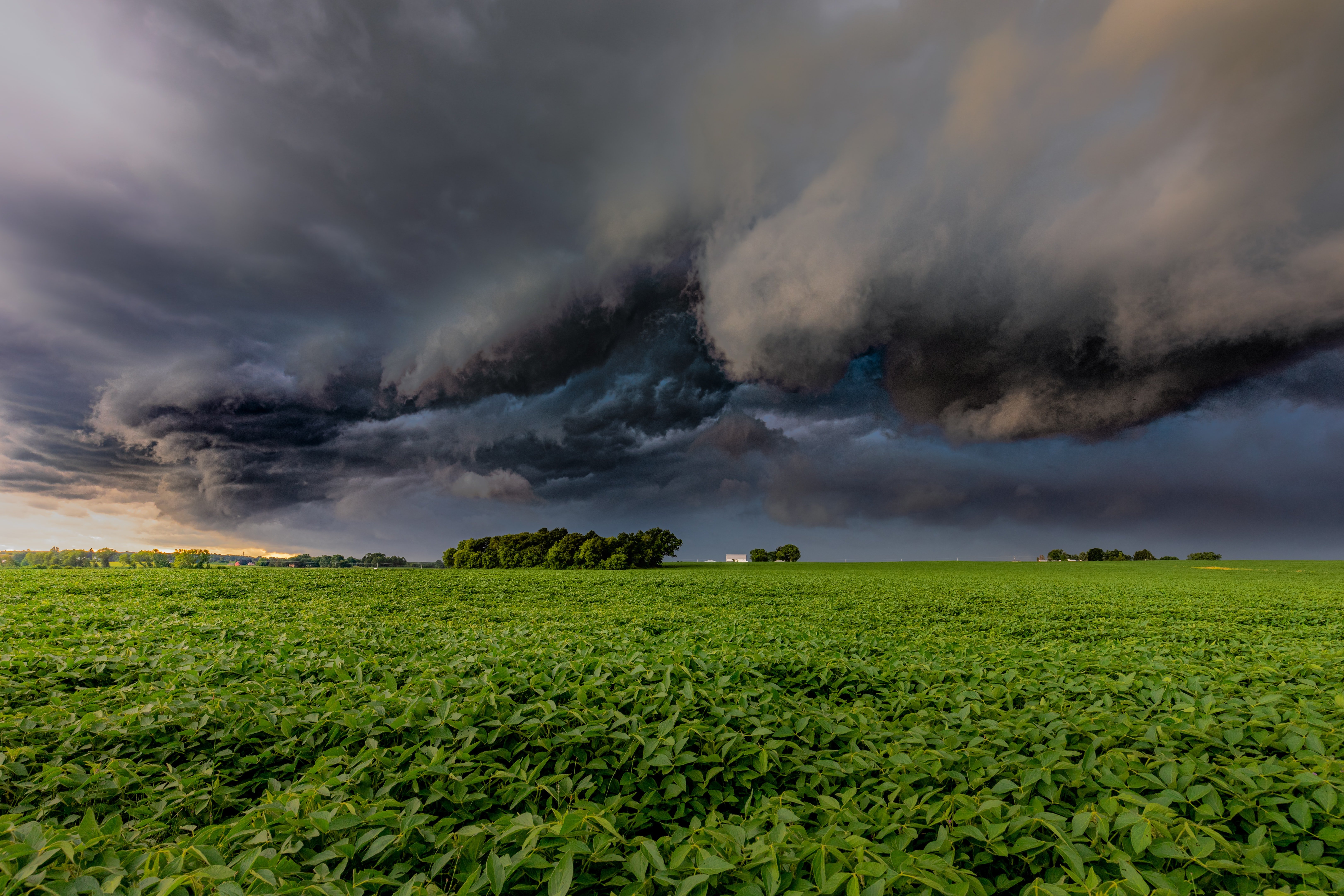 No matter how expensive your roof was, or how high the quality of materials used to build it, roof leaks are one of those things in life that are inevitable. If you're currently watching water drip into a bucket inside your house, you're not alone. We've all had a leaky roof at some point in our lives!
The bad news is that now you've got a problem to fix, and time isn't on your side. Roof leaks have a way of sneaking up on you and showing their damage once things have gotten pretty serious. Not to mention how annoying and untimely these things are.
At RoofCrafters, we have over 28 years of experience in providing our clients with not only top-quality roof repairs, but peace of mind knowing their roof is mended back to their original quality. We know how pesky these little things can be, so don't let it evolve into a bigger problem, and instead schedule an inspection now.
Roof leaks are an unavoidable fate that we all face at some point in our lives. Whether your roof is leaking like a waterfall that needs you to grab a bucket to prevent flooding, or if it's a small leak that repetitively trickles down into one of your kitchen pots, drip, drip, drip… roof leaks are something you need to take care of immediately.
In order to avoid accumulating dangerous mold and other costly interior repairs, it is important to know the signs of roof leaks, what causes them, and most importantly, how they're fixed. That's what we're covering in the article, so let's jump right in!
Signs You Have a Roof Leak
Roof leaks aren't always easy to see without an in-depth inspection by a professional. However, you can spot a roof leak inside your house by looking for the following:
Dripping water. This one may seem obvious, but if you see any visible dripping water from your ceiling, you've got a roof leak. Make sure to call a professional ASAP.
Faded and peeled paint. When water gets trapped between a ceiling or wall and a layer of paint, it can cause the paint to fade and/or peel.
Puddle-like stains on the ceiling. Again, this one's sort of self-explanatory, but if you notice a puddle-like stain on your ceiling, chances are you've got a roof leak.
Electrical sparks or fires. These can be extremely dangerous and require professional help immediately.
Mold on the ceiling. Mold can negatively affect you and your family's health, so if you notice mold formation, contact a professional roofing company for help immediately.
Wet attic insulation. Any wet materials can lead to dangerous mold. So, if you see wet attic insulation next time you're bringing down your Christmas decorations, call in an expert to fix your leak.
Outside the house, you might see:
Broken, missing, or loose shingles. Your roof is meant to protect your home, not cause damage to it. If you see any broken or missing shingles, you're bound to spring a leak.
Greater than usual debris in the gutters. As a homeowner, it is your responsibility to make sure your gutters are clear and free of debris. If you neglect your gutters, you're going to develop a roof leak.
Trees growing near or on the roof. If a heavy tree limb falls on your roof, it will damage its structural integrity and leave you with a nasty hole which, you guessed it, will lead to a roof leak.
What Causes Roof Leaks?
Many factors can lead to a leaky roof. It starts at the beginning though, when your roof was installed. If the roofing company installed your roof improperly, the chances of you developing roof leaks in the future are very high. It is extremely important to only trust reputable roofing companies to handle these projects.
Another cause of roof leaks is the age of your roof. Just like people, roofs have their prime years, too. Once they exit the timeframe in which they're fully functional, deterioration of the roofing material can begin to cause leaks.
Falling objects, debris, and build-up on your roof are bound to cause a leak. When heavy objects are left to sit on your roof for a considerable amount of time, they begin to cause deterioration and damage. Make sure your roof is always clear of any junk.
Storm damage is one of the most common causes of roof leaks. Heavy winds, rain, and hail can cause roofing material to decompose and eventually collapse. After a big storm, be sure to check your roof for any damage in order to prevent a possible leak.
As homeowners, it is important to properly maintain our roofs. If we don't take care of our roofs, they'll stop taking care of us, too. Leaks are common when your roof isn't properly maintained. So, remember to have your roof inspected twice a year, and reach out to a professional if you suspect a leak.
How to Fix a Leaky Roof
While a basic DIY roof repair might solve your problem temporarily, you are more likely to cause more damage. Not to mention, you could hurt yourself or one of your loved ones, and potentially create irreparable damage.
Roofing is a highly specialized profession that requires years of training and experience. Most roofers charge according to their skills and expertise, so investing in a great roofer can give you peace of mind. When you hire a professional, you won't have to worry about any self-inflicted injuries or causing more damage.
Leave Roof Leak Repairs to the Pros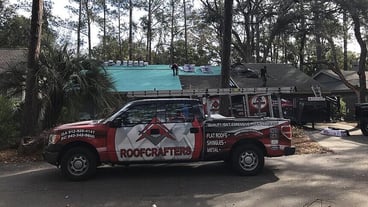 One of the most important things about roof maintenance is contacting a credible roofer to inspect the roof and fix problems as they arise. Contact your roofer twice a year to conduct regular inspections. This can potentially save thousands of dollars and give you peace of mind.
As previously mentioned, you should also be in touch with a roofing company to inspect your roof after any storms that might have damaged your roof, such as wind or hail damage. In the meantime, remember to conduct self-inspections to check your roof's health
During your inspection, your contractor will help you decide if it's time to repair your roof or replace it. You can reduce the risk of leaks by replacing your roof on time. Most roofs have a lifespan of 15-20 years, after which you should replace them to avoid expensive roof leak repair bills.
Inspections
Roof leaks are a pain to deal with. They're untimely, annoying, and cause damage to your home. Roof leaks are all of these things and more, but that doesn't mean you have to let them cause you stress. Let's face it, life is already stressful enough without things going wrong. Continue learning about your roof leak through our next article: "How Much Does it Cost to Fix a Leaky Roof?"
At RoofCrafters, our contractors have over 28 years of experience. We know how to repair roofs to withstand the extreme weather conditions in South Carolina, Georgia, and Florida so that you and your family can focus on the things that matter the most. Allow RoofCrafters to relieve you of your roof leak-related stress and provide you with some much-needed peace of mind. Schedule an inspection today and together we can create the best solution to repair your roof.
My name is David Toth and I am the lead estimator in North Florida with RoofCrafters Roofing. Originally from New Brunswick, I have called Florida home for the past 47 years. I enjoy cooking along with traveling to different historical areas in Florida when I have free time.