What is the Cost of Roof Replacement with Asphalt Shingles in Brandon, FL?
December , 2022 | 9 min. read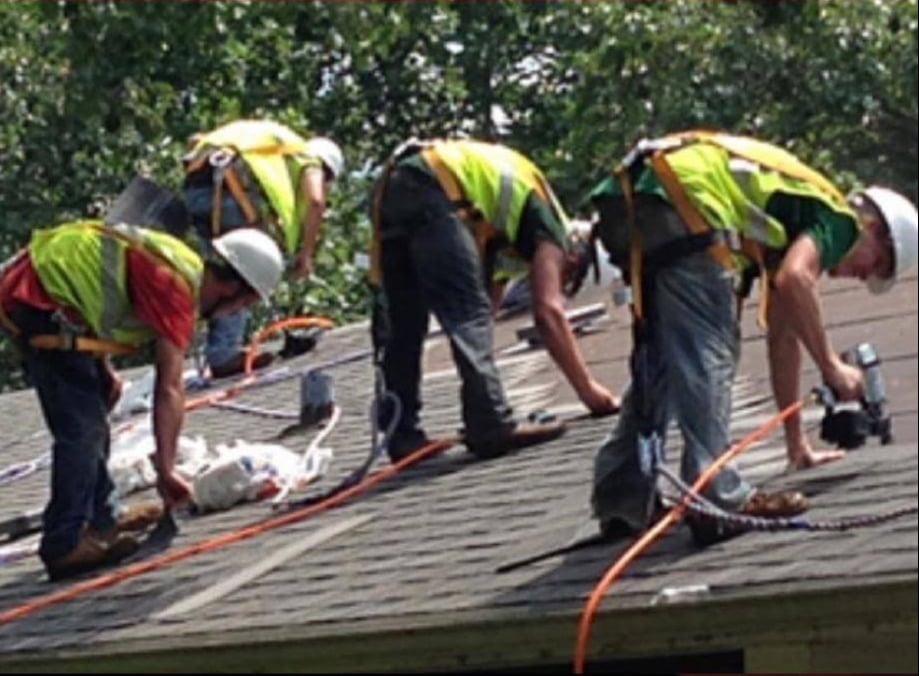 So you live in Brandon, Florida or maybe it's the Valrico or Riverview area? You've just begun navigating the roof replacement process by looking for costs online right?
We know from experience it can be overwhelming. And from what we see, no one in the Brandon Florida area wants to discuss the cost of a roof here online. It's frustrating, right?
We get it.
Our team at RoofCrafters has been replacing roofs since Christopher Columbus made landfall. Ok, not quite that long but you get what we're saying. We've literally helped thousands of homeowners get new roofs over the past 3 decades. So we know a thing or two about how much they cost. Now we want to help you by sharing that information with you.
One of the first steps in the roof replacement process is deciding which asphalt shingle is right for you. Understanding the cost of each of the shingle roofs available in Brandon will also help you decide the shingle you want and one that fits your budget.
So by the end of this article, we promise you'll know what the average cost of a roof replacement installing asphalt shingles in Brandon, Florida will be. And hopefully, you'll be better prepared and can make the best decision on purchasing the right asphalt shingle for your home.
3 Main Factors Used to Calculate the Cost of a Roof Replacement in Brandon, Florida
The cost of replacing your roof varies depending on many factors, We'll cover the 3 main factors that are used to determine the price. Here are the 3 main factors:
The type of roof material you choose will impact the cost.
The square footage of the roof area that needs to be covered.
The complexity or difficulty of your roof projects, such as the steepness of your roof or the roof slope.
There are 4 different asphalt shingle options. We'll start by going over the differences between these shingles so that you can make a better-informed decision on which one is best for you.
Sound good? Ok, keep reading.
The most economic and common roof materials used in Brandon are asphalt shingles. As we mentioned there are 4 shingles to choose from depending on the style, the duration of the warranty, and the cost or budget you have set aside. The 4 shingle types are:
3-tab shingles

Architectural shingles

Upgraded architectural shingle
Designer shingles
It would be impossible for us to give you an exact price without knowing all the factors that determine the final cost. So first, we'll provide you with the average cost of a typical home in Brandon, FL with one of the most popular roof materials used in 2023.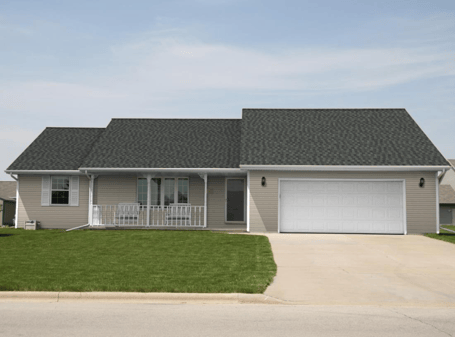 Most homeowners in Brandon, Florida can expect the cost of their roof to average between $11,200 to $17,100. This price is based on a typical 3 to 4-bedroom home, with 2 to 3 baths and a standard 2-car garage.
Check out: How Do I Pick the Best Color Roof?
The Average Cost to Tear Off and Replace a Roof with a 3-Tab Shingle
3-Tab asphalt shingles are the most economical shingles on the market. 3-tabs shingles are often referred to as builder-grade shingles. Because they're mostly installed on new construction homes and some investment properties. Good choice, if you have a tight budget.
Aesthetics: They lay flat and give your roof a slate shingle look.
Lifespan: Typically lasts 12-15 years
Protection: Being the lightest asphalt shingle they provide the least wind protection. So during a major wind event, the 3-tabs shingles are at a greater risk to blow off the roof.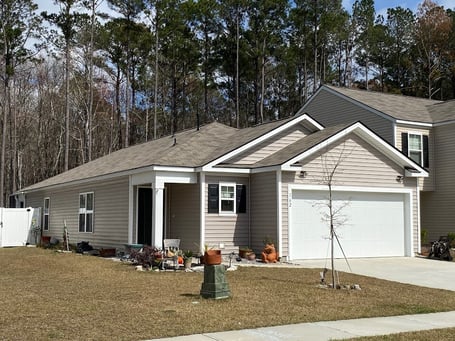 For a 3-tab shingle roof on a home with 2 straight sides and no chimneys, skylights, or valleys the average cost is $7,300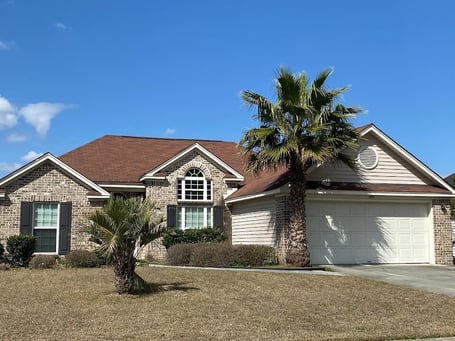 For a 3-tab shingle on a home in Brandon with a more complex roof, the average cost is $10,600
The Average Cost to Replace Your Roof in Brandon FL with an Architectural Shingle
Architectural asphalt shingles are also known as dimensional shingles. They're heavier than the 3-tab shingles and will provide you with a much better wind rating than the much lighter 3-tab shingles.
Architectural shingles are sometimes referred to as laminated or dimensional shingles too. Why?During the production of the shingle, the manufacturer laminates shingle parts together. This laminated part creates depth or provides the shingle with dimension.
Fun fact, this shingle was designed to look like real wood shingles.
The darker colors, especially the brown colors, look more natural. Because they resemble a real wood shake shingle roof more than the gray colors or lighter gray colors do. Hey, maybe it's because we know they were designed to look like wood shingles and wood shingles are brown…right?
This is also the most popular of the asphalt shingles installed on homes today.
Aesthetics: These shingles provide a dimension that will provide more curb appeal
Lifespan: Most architectural roofs last 17 to 22 years with proper roof ventilation (data link)
Protection: With the correct installation methods they can provide wind coverage up to 130 mph. Depending on which manufacturer you decide to go with.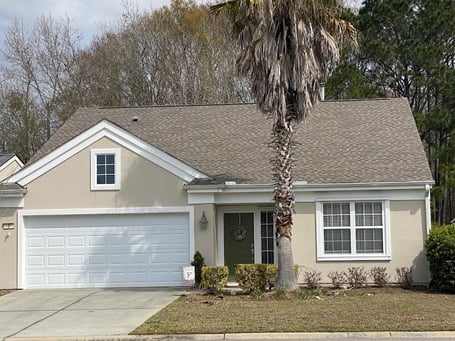 For an architectural shingle roof on a home with 2 straight sides and no chimneys, skylights, or valleys the average cost is $11,200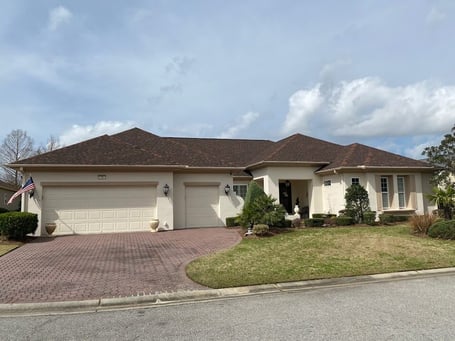 For an architectural shingle on a home with a more complex roof, the average cost is $17,100
Average Cost in Brandon Florida to Replace Your Roof With an Upgraded Architectural Shingle
Upgraded architectural shingles provide you with the same economic ease as the previous mention shingles. The major difference is the curb appeal. Side by side with the regular architectural shingle there is no comparison. These shingles are much heavier in weight, which makes them thicker shingles. Giving your roof much more definition, creating pop and beautiful curb appeal.
Aesthetics: The thickness of these shingles creates a very noticeable difference. That provides an extra pop from the street.
Lifespan: Created with more asphalt in the shingle, these shingles typically last 25 to 30 years.
Protection: The heavier a product the less likely it is to blow off in a major wind storm. These shingles can weigh as much as 100 lb per square foot more than regular architectural shingles. Depending on the manufacturer you choose to go with.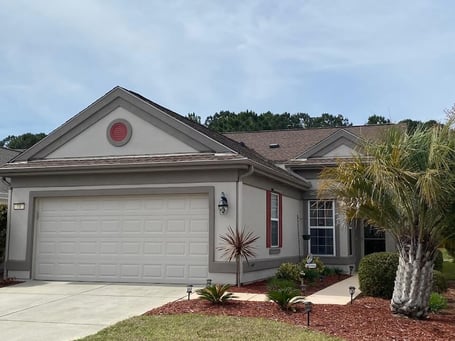 For an upgraded architectural shingle roof on a home with 2 straight sides and no chimneys, skylights, or valleys the average cost is $13,100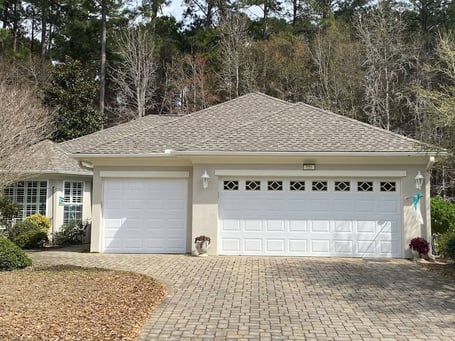 For an upgraded architectural shingle on a home with a more complex roof, the average cost is $19,000
Average Cost of a Roof Replacement in Brandon FL with a Designer Asphalt Shingle
Designer asphalt shingles or sometimes they're referred to as luxury shingles. Designer or luxury shingles are specially designed to simulate real products, such as real slate or real wood shingles. They're by far the heaviest of the asphalt shingles that are available.
These shingles will add tremendous aesthetic value. They create amazing curb appeal with their one-of-a-kind unique designs. If you want your home to stand out from the rest. Or if you want all your neighbors in Brandon to be jealous and ask you what type of roof you have on your home, this may be the right shingle for you.
Aesthetics: These shingles are specifically manufactured to provide your home the most curb appeal.
Lifespan: You can expect these shingles to last 30 to 40 years.
Protection: Being the heaviest of the shingle family. With the proper installation, these provide unmatched wind and overprotection from storms.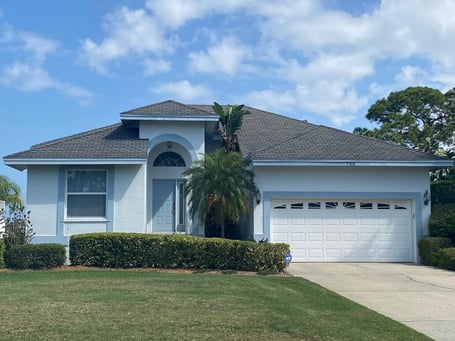 For a designer asphalt shingle roof on a home with 2 straight sides and no chimneys, skylights, or valleys the average cost is $18,300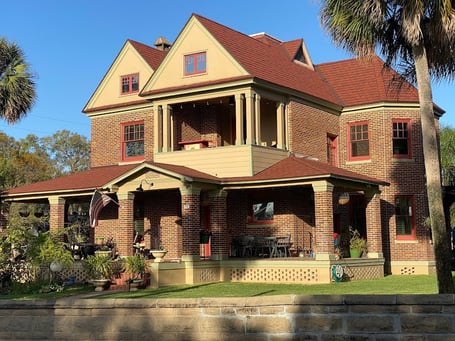 For a designer asphalt shingle on a home with a more complex roof, with a chimney or a skylight and several valleys, the average cost is $29,100
Get the Guide to Everything You Need to Know About a Roof Replacement
Now that you know what the average cost of a roof replacement in Brandon will run you. If you're still not sure which materials will be right for you or you want to understand more about the roof replacement process. We have just the resource for you. Check out our Homeowners Guide to Roof Replacement. It's a free guide that'll surely help you better understand the roof replacement process.
RoofCrafters has helped thousands of homeowners over the past 30 years. We've done so by helping them navigate the roof replacement process. We also understand that we may not be a good fit for you. However, we still want to be a part of helping you make a well-informed decision about your roof replacement investment. And if you feel that we'd be a good fit and would like for one of our estimators to come out click the schedule inspection button below.
At RoofCrafters, our mission is to provide job opportunities for others to thrive and grow while making a meaningful impact within our communities.