Upgraded Architectural Shingles: Everything You Should Know
April , 2023 | 7 min. read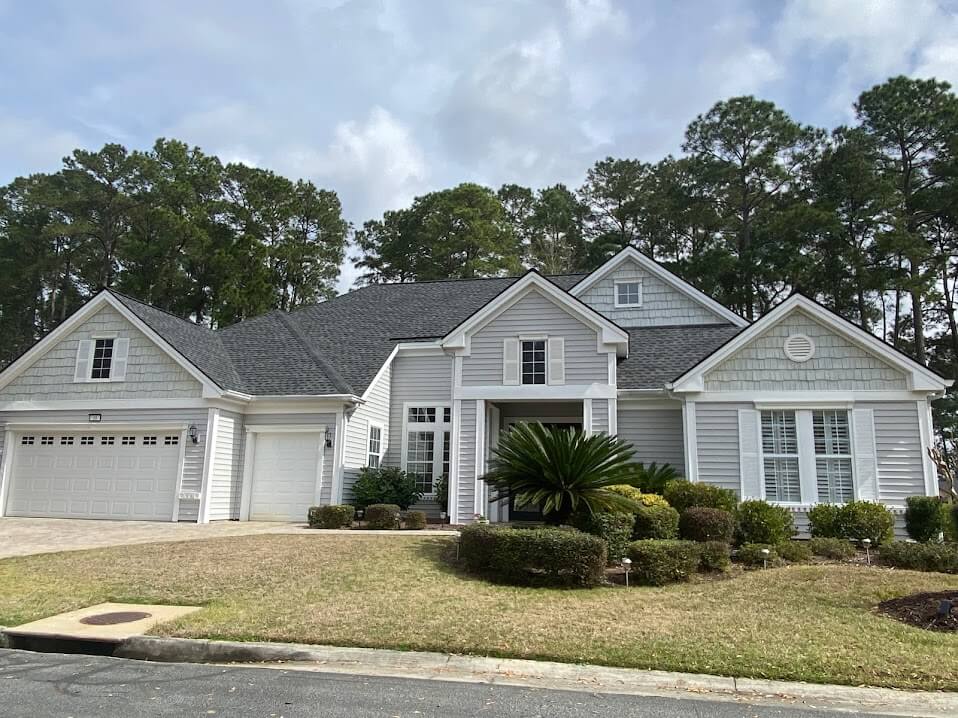 Is it time for a new roof? When your roofing system starts to let you know that it's ready for replacement, a lot may flow through your mind! Out of everything that needs checking off on your list, the main undertaking is that you find a roof type that's ideal for you and your home.
Since you're considering upgraded architectural shingles, there are a few things we want you to know while you're here. Asphalt shingles are one of the most cost-effective and durable roofing materials on the market! Unlike some other roofing types, you also have a handful of options to choose from when it comes to design. While some prefer the budget-friendly three-tab option, others are blown away by the unique aesthetic of designer asphalt shingles.
Upgraded architectural shingles are a choice that just about any homeowner can get behind because of their hardwearing structure and abundance of curb appeal. But that isn't all there is to know about upgraded architectural shingles.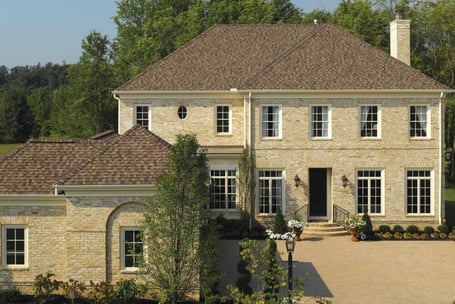 Here at RoofCrafters, we've installed asphalt shingle roofs in the Southeast for nearly thirty years. When it comes to upgraded architectural shingle installation, we're a one-stop shop that can help you determine whether they're the right option for you and your home.
This article discusses everything you should know about architectural shingles, covering everything from what they are to how much they cost. By the time you finish reading, your knowledge of upgraded architectural shingles will be expert-level. Who doesn't want to be an expert in something? In order to fully grasp this roofing material, we need to take a quick dip into what asphalt shingles are.
What Are Asphalt Shingles?
Asphalt shingles are one of the most cost-efficient roofing materials on the market. When properly cared for, they're noted for their longevity and reliability in various climates. Because they can be a great all-around choice for a variety of homeowners, they're one of the most popular roofing choices in the United States.
When referencing asphalt shingles, you'll hear about the four types that represent this category of roofing.
Three-Tab Asphalt Shingles
Architectural Asphalt Shingles
Upgraded Architectural Asphalt Shingles
Designer Asphalt Shingles
Asphalt shingles come in numerous colors and styles and are generally considered a safe choice for the typical homeowner, but each type represents a different standard of quality. There are two grades of architectural shingles you can choose from, with upgraded being more durable and long-lasting.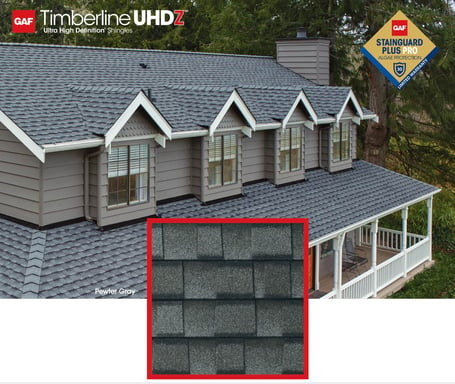 Upgraded architectural shingles are more popular than the others because they give homes that "wow" factor that a lot of homeowners dream about. If you're looking for something that goes beyond your basic three-tab shingle, upgraded architectural shingles should be on your list.
The heavy weight of these shingles makes them much less likely to blow off during a major weather event. Upgraded architectural shingles can weigh up to 100 pounds per square foot, depending on the manufacturer you choose. You also have several color options with this material, though not as many as some other options.
See available CertainTeed colors here.
See available GAF colors here.
How Are Upgraded Architectural Shingles Made?
Every asphalt shingle consists of a bottom base mat, a layer of strong, waterproof asphalt in the middle, and colorful ceramic granules on top. The granules are what give the shingle its final shade, which you can choose from to fit the vision you're aiming for.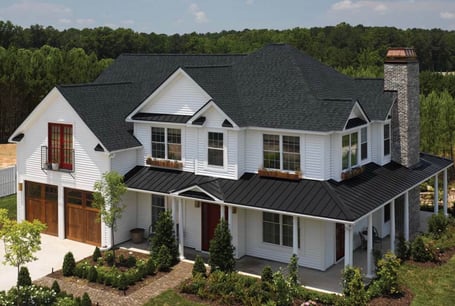 Upgraded architectural shingles are a huge *you guessed it* upgrade from your average three-tab shingle. Technically, their distinct weight and fire resistance abilities are comparable to the regular grade, but upgraded architectural shingles are much heavier in weight. This shingle type has additional shingles laminated on top of their already-existing tabs, making them massive when compared to competitors like three-tab. Side by side, there's no comparison.
Why should you keep this in mind?
The materials used to form your roofing selection play a valuable role in the way they will perform when faced with the dangers of the outside world (like heavy rainfall, wind, and thunderstorms). If you really want to get an idea of the durability outlook of the roof type you're considering, find out what it's made of and compare it with other materials. Doing that will tell you a lot about how long it can last in comparison to other options that are on the table. Utilize your resources!
How Much Do Upgraded Architectural Shingles Cost?
When it comes down to costs, how much you'll pay is dependent on several factors like the square footage of your home, its complexity, if you have skylights or a chimney, and labor. While upgraded architectural shingles cost more than three-tab shingles, which run from about $7,300 to $10,600, they aren't the most expensive option.
When it comes to roof installation, you'll pay more if you have a larger, more complex home. If your roof has multiple valleys and requires more labor, the final cost will reflect a number on the higher end of the ballpark price range listed. For a more straightforward home with two sides and an average two-car garage, expect to pay less for your roof installation.
The upfront investment for these heavier architectural shingles is typically 10 -15% more than your basic ones. On average, they cost $13,100 - $19,000. They also last 25-30 years, giving you plenty of time from installation until you need a new one. Taking proper care of your roof ensures it'll last as long as it's meant to before you have to consider a replacement down the line. This means giving it regular maintenance and care and staying on top of issues that may come about from harsh weather or other sources.
Am I Ready for Upgraded Architectural Shingles?
You could be! When it comes down to a final selection, your personal style and the needs of your home are a couple of the most important things to remember. Upgraded architectural shingles are versatile, high-quality, and a fantastic option for even the pickiest of homeowners. If average three-tab shingles are too dull, but you also don't want to go all-in on a pricey choice like metal roofing, upgraded architectural shingles are that perfect middle option.
If you're ready to talk to an expert, RoofCrafters is more than thrilled to assist you. Our learning center is full of resources that can be essential in helping you figure out what it is that you truly want under a new roof. Feel free to also check out our comprehensive roofer checklist to help you determine the best contractor for your project. Choosing a roofing contractor that's more than just your average Joe can make all the difference.
At RoofCrafters, we want you to know that there are dedicated professionals who can help make your roofing project better than you ever expected! Coming to terms with knowing that it's time for your roof to be replaced can incite a lot of stress on any homeowner, and it's understandable and completely valid. The good news is you don't have to go through the process alone. If you want to get in touch with one of our friendly representatives, make your way over to our contact page.
My name is Anthony, and I am the lead estimator of RoofCrafters' Georgia/South Carolina division. The roof is the most important part of a structure, and people count on that to protect themselves and their families. That is one of the many reasons why I love my job and enjoy coming to work every day. The continuous training, honesty, and providing the customer with the Roofcrafters experience is what makes me the best in the business.