Everything You Need to Know About the GAF Timberline HDZ Shingle
April , 2023 | 9 min. read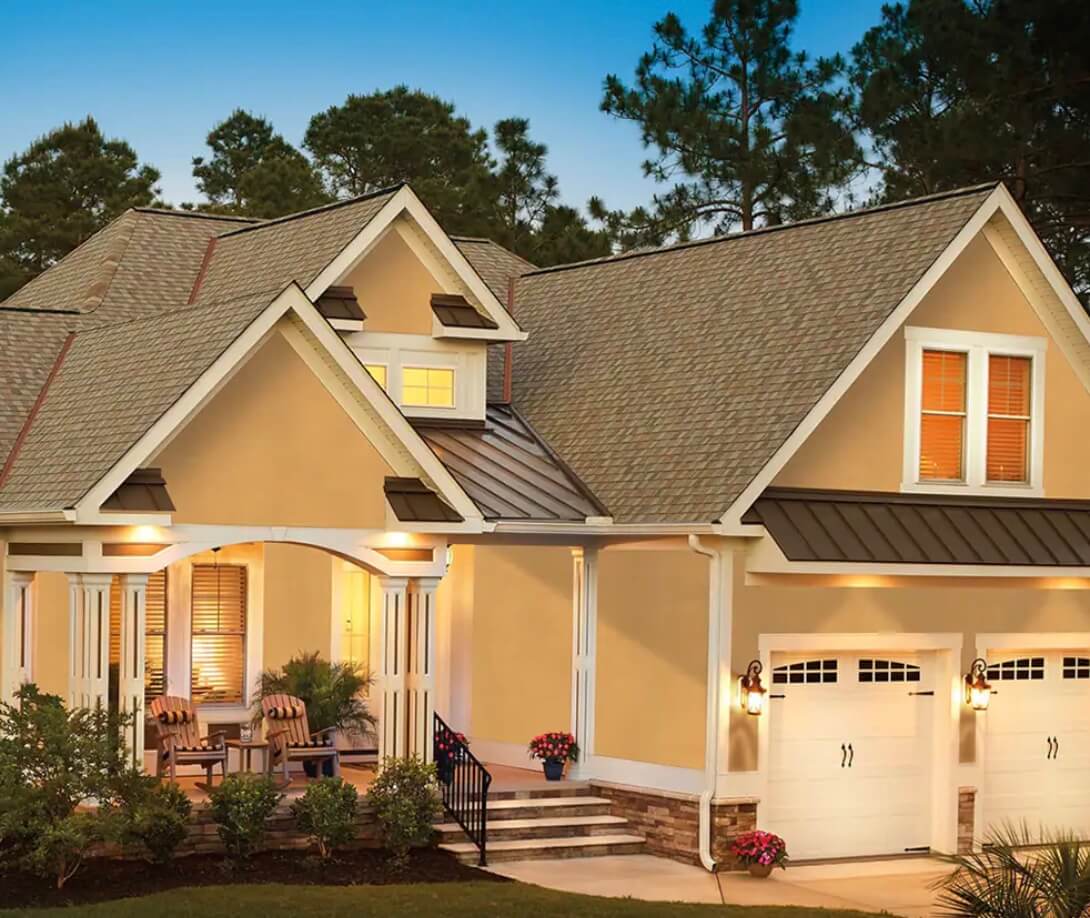 Let me guess, It's time to replace your roof!
And you're probably overwhelmed by the different shingle brands that are available. With so many different styles, colors, features, and benefits out there. Which shingle is right for you?
If you're considering the GAF Timberline HDZ shingle you're in the right place.
We feel it's always best to learn the pros and cons before making any large investment. Especially one that you're going to live with or should we say under, for a long time.
And your roof replacement is a large investment. One that you want to get right.
We get it.
Over the past 3 decades, RoofCrafters has installed many different brands of shingles. So we can honestly say we understand the differences in roofing shingles. The pros and cons and what's in the fine print. Now we want to help by sharing our experience with you.
So in this article, we're going to share our 30 years of experience by reviewing the pros and cons of the GAF HDZ shingles with you. And hopefully, by the end of this article, you'll have all the important facts about the GAF HDZ Shingle so that you can make a well-informed decision about which brand of shingle to use on your home.
Let's dive right in!
The Cons of the GAF HDZ Shingles
We wanted to start by reviewing the cons or disadvantages of HDZ Shingles. I think we can all agree that nothing in life is perfect. And when we're about to make a large investment it's best to understand the disadvantages of a product too.
Here are the 3 that we hear most often:
Limited color selections

They don't provide a wow factor

You'll need to hire a GAF Master Elite Contractor to get the best warranty.
Let's discuss these a bit more.
Limited Color Selections
The GAF Timberline HDZ shingles have the least amount of colors for you to choose from. Compared to a couple of the other top brands. And the available colors will depend on which region of the United States you live in. Certain colors are only available for certain regions. As an example, shingles manufactured in plants in the SouthWest region will not be transported to the SouthEast Region. Shipping can drive the price of materials up. So, each region pulls from plants located in or near those areas.
When you look at all the colors available, it seems like a lot. But when you enter your zip code and select see colors you lose several of the choices. Many of our clients will look at GAF's colors and ask for colors that aren't available. They show all their colors until you enter your zip code and select see colors. As an example, in the area I'm in as I'm writing this, GAF takes away eight colors.
Try it for yourself here: GAF Timberline HDZ Shingle Colors
GAF HDZs are Common Shingles
Aesthetically speaking the GAF HDZ shingles are not going to provide a wow factor. Unless you are upgrading from a 3-tab shingle. Then maybe there will be a pretty significant difference. However, the HDZ shingle is a typical or common architectural asphalt shingle. They were designed to simulate a wood-shake look and provide your roof with dimension. Many people still refer to architectural shingles as dimensional shingles.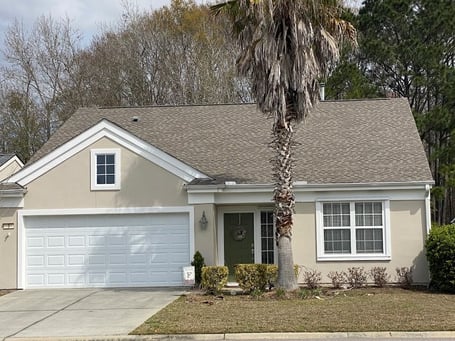 Don't expect to have a one-of-a-kind type of shingle like a designer shingle or a metal roof would provide. They're common and the most popular asphalt shingles that are installed on homes now.
You'll Need to Hire a GAF Master Elite Contractor
To be clear, you don't have to hire a GAF Master Elite Contractor. But we'll discuss how and why it'll benefit you. And if you plan on having these shingles installed on your home you'll want to.
Here's why:
If you go buy the shingles yourself and install them or have your uncle Billy install them, they come with a 10-year non-prorated warranty. No workmanship warranty unless Billy will come back and fix his leaks.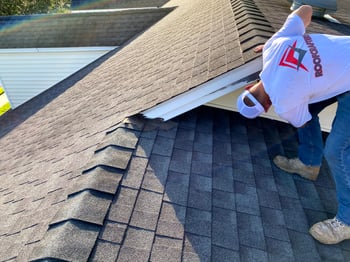 You could also choose to hire a GAF Certified contractor, which is GAF's lowest tier of factory-trained contractors. You'll get a 50-year non-prorated material warranty, but they're not allowed to provide GAF's extended labor warranties. So no labor warranty if it leaks.
However, if you choose to hire a GAF Master Elite Contractor, you'll get a 50-year non-prorated warranty on the materials. But you'll also get a 25-year no-leak workmanship warranty. This will cover any workmanship defaults for 25 years. This is provided directly to you by GAF. This means If your roof leaks GAF will send someone out to fix it at no expense to you.
So to get the best warranties you'll need to hire GAF's top factory-trained contractors. Which is a Master Elite Contractor. And typically they do charge more. Anytime the costs increase, even though you are getting more, it still has to fall in the con category.
Now that you know the main cons let's discuss the pros.
The Pros of the GAF HDZ Shingles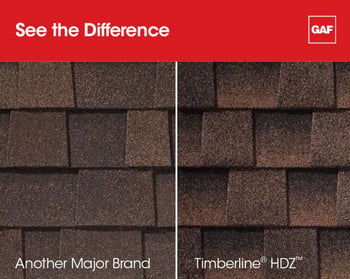 Several manufacturers make really good architectural shingles. So we decided we're going to discuss the pros that are different. Here are the pros that are unique and only available if you choose to go with the GAF HDZ Shingle.
GAF HDZ Shingle has infinite wind speed coverage

25-year StainGuard plus algae protection

LayerLock Technology with Duragrip adhesive
Let's dive into these a little deeper.
GAF Windproven Infinite Wind Speed Protection
The GAF HDZ shingle is the only architectural shingle on the market that comes with an unlimited wind speed warranty. This means for the first 15 years GAF provides you with an industry-leading 15 years of infinite wind speed protection. Doesn't matter how strong the wind is these shingles are guaranteed to withstand the storm.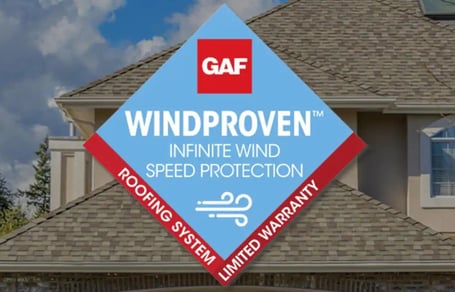 Hurricane Ian hit the coast of Florida with confirmed wind speeds of 177 mph and gusts of over 200 mph. We installed the GAF HDZ shingles on houses in the affected area within the past 2 years. None of the homes that RoofCrafters installed the GAF HDZ shingles had shingles that blew off. Impressive even to us! Because let's be honest, sometimes the features and benefits the manufacturers offer are questionable, right?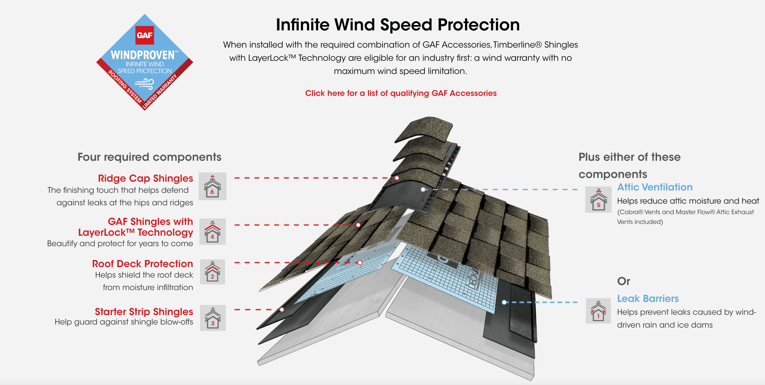 As you can see, it's required that you have 4 products installed to be eligible. However, the other manufacturers only offer a 110 mph wind warranty on architectural shingles. Some of the other brands offer an upgrade to 130 mph if you use their starter shingle and 6-nail the shingle. But none have an unlimited or infinite wind speed warranty.
25-Year StainGuard Plus Algae Protection
Does anyone like algae? I mean come on, once it starts growing it makes a once beautiful roof system look old and crusty. Algae often leave black streaks on the roof.
GAF's 25-year StainGuard Plus technology was designed to eliminate the algae and awful black streaks. How? Glad you asked, GAF puts copper and zinc in a time-released capsule. Some capsules have thicker walls so that the moisture doesn't dissolve in the first years. Copper and zinc keep the algae from growing or attaching the shingle granules.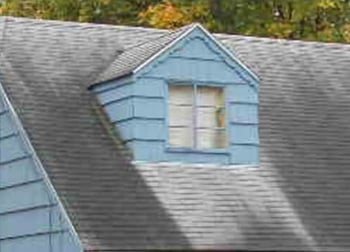 Extensive Algae Growth
Compared to the other manufacturers, who only offer 10-year algae warranties with some even adding clauses in the fine print of the warranty that would not make them liable for certain algae. No worries with GAF's fine print, you'll be covered against black streaks and algae for 25 years with the HDZ shingles.
GAF's LayerLock Technology and Dura Grip Sealant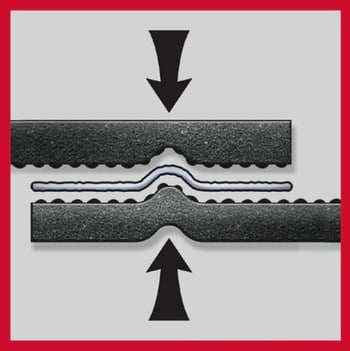 The HDZ shingles are engineered for the best possible installation. The LayerLock technology mechanically fuses the common bond between the overlapping shingle layers. But what does all that mean? It means greater accuracy in installing the shingles. The installation of the shingles is the most important part of any shingle. It's no secret that installation error is the number one cause of roof failure. GAF wanted to help reduce this by investing in creating new technology.
By making the strike zone wider, the installers can accurately place nails and not lose any speed while installing the shingles. This is a win-win situation. This helps you get the roof installed with the highest accuracy and the installer won't have to go slower. Which helps reduce the installation cost.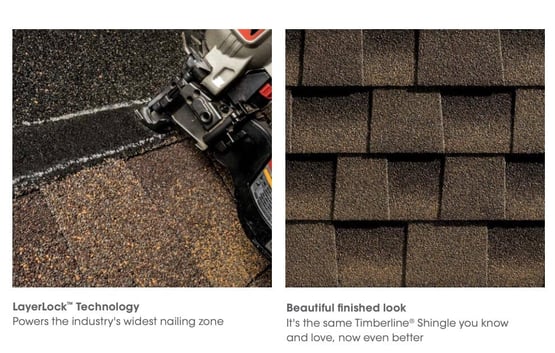 The Layerlock technology combined with the Dura Grip Sealant is how GAF can provide consumers the infinite wind speed protection. The Dura Grip Sealant helps lock the shingles together at the strike zone. This helps ensure no wind gets under the shingles.
Are You Ready to Hire a GAF Master Elite Contractor?
To get the highest protection possible for your GAF timberline HDZ shingles, you'll want to hire a GAF Master Elite Contractor. You can find a local contractor in your area by visiting GAF's Contractor Locator and entering your zip code.
RoofCrafters has been a GAF Master Elite Contractor since 2012. So, if you are located in one of our service areas in South Carolina, Georgia, or Florida and would like to save yourself time. We'd be happy to help you get the best protection possible for you and your family. A 50-year non-prorated lifetime shingle, infinite wind speed, and a 25-year workmanship warranty.
At RoofCrafters, our mission is to provide job opportunities for others to thrive and grow while making a meaningful impact within our communities.