What Are the 3 Main Types of Composition Roofing?
March , 2023 | 6 min. read
By David Toth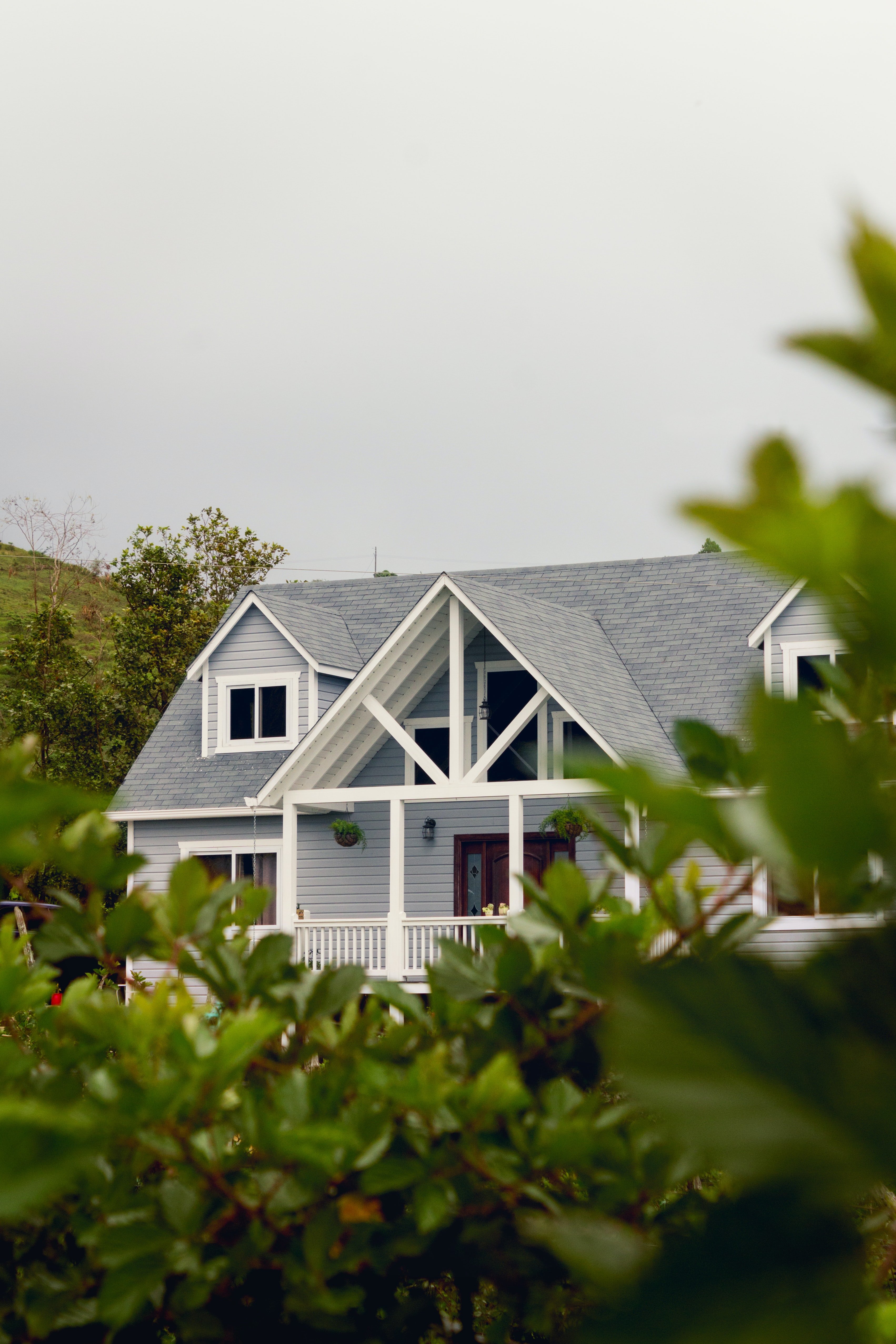 Spring is slowly approaching in the southeast, which means more than just beach days and barbecues. The blazing temperatures, dangerous UV rays, and serious storms that the summer months bring have a large impact on the health and longevity of your roof. If there is ever a time to take a good look and consider if it's time for a repair or a replacement, it's not.
At RoofCrafters, we've been helping homeowners like you get the most out of their roofs for nearly 30 years. We know that by the time the sweltering spring and summer seasons rear their ugly heads, their effects on a roof are less than favorable. Not to mention, with all of the different types of roofing materials available on the market, it's pretty easy to get confused about which is the best for you.
That's why we've created this guide to composition roofing for you so that you can check one type of roofing off of your list. We want to alleviate any added stressors when it comes to picking the right roof for the weather and climate of your region, which is why we want to brag about one of our favorite roofing materials available. In this article, you'll learn what a composition roof is, the 3 different types, and if it's the right fit for you and your home. Let's get started!
What Is a Composition Roof?
A composition roof is synonymous with asphalt shingles. Basically, the roofing industry thought we needed cooler, more though invoking names for our products. Along with the roofing industry, oftentimes insurance companies will refer to asphalt shingles as composition roofing for roof their damage claims.
Composition roofing gets its name from the creation process. These asphalt shingles are made up of a composition of man-made materials consisting of tar, fiberglass, and a mat, hence how we came to the conclusion of "composition roofing". We really put some thought into that, huh?
There are 3 main types of composition or asphalt roofing, which include:
3-tab shingles
Architectural shingles
Luxury shingles
All of these types of roofing have different aesthetics, colors, and styles. Let's get into what makes them unique!
3-Tab Shingles
Three-tab shingles are the most basic form of shingles and get their name from the way they are cut and installed. They are made out of a single layer of asphalt and then cut into strips. They are also the lightest type of shingle, therefore they are far more affordable than architectural and designer shingles.
Three-tab shingles are extremely cost-efficient and are a wonderful choice for any homeowner. In the spirit of transparency, there are a few downsides to this type of shingle. Because they are so lightweight, they have the potential to blow off more easily than the other two types, which is not only dangerous but expensive too.
Sadly, three-tab shingles are also limited in their aesthetic options. If you're looking for something more upscale, architectural or designer shingles are a better choice for you. In the short-term aspect, three-tab shingles can be more economically smart for rental properties or budget homes.
Architectural Shingles
Also known as laminate or dimensional shingles, this is the most common type of asphalt shingle roof. During the manufacturing process, the base mats are given two or more layers to create a multi-dimensional appearance on your roof. Because of these extra layers and weight added, architectural shingles are particularly durable.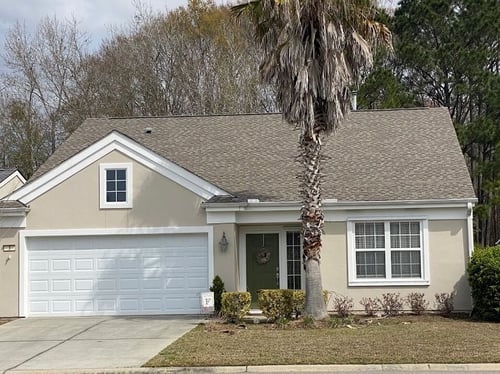 There are two different grades of architectural shingles you can choose from, and these are known as regular and upgraded. Architectural shingles are going to be a little less durable than upgraded shingles. In fact, these shingles do not meet the wind withstanding requirements in many states.
The upgraded architectural shingles are a bit more popular. They are flashier, giving your home that "pop" you may be interested in, and they are heavier than the regular grade. Depending on the weather and the region, regular or upgraded architectural shingles are a great choice for any home.
Designer Shingles
Last but certainly not least are designer shingle roofs. Designer shingles are also referred to as luxury shingles and are the highest quality type of asphalt shingles on the market. These shingles stand out not only their high level of functionality but because of the beautiful appearance they add to your home.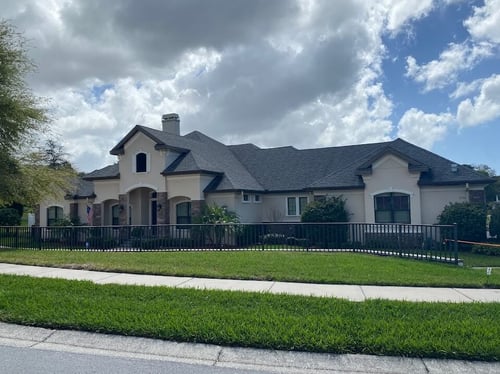 Designer shingles are dimensional, functional, and come in an abundance of colors. These are the shingles for the consumer that takes pride in the curb appeal of their home. Designer shingles are the most expensive type of asphalt shingles on the market.
These shingles may be beautiful, but they are also incredibly durable. They are double the weight of three-tab shingles, which means they have extra strength against impact and tears. This is ideal for homes in hurricane, tornado, and extreme weather-prone regions.
What are the Benefits of a Composition Roof?
Composition roofing has many benefits, some of which include:
Cost-effective
Longevity
Customizable
Easy replacement
The lifespan of a composition roof is by far one of its most attractive features. Expertly-made composition roofs can last anywhere from 40-50 years depending on the roofing company and the manufacturer.
Composition roofing is a bit more expensive than some of the other roofing options on the market, however, their longevity will pay off in the long run and dissipate any buyer's remorse. This type and style of roofing will give any homeowner a bang for their buck, and in my opinion, is the most financially appropriate choice.
As you're now familiar with, composition roofs have many different choices, varying in colors, styles, and aesthetics. This provides you and your family the opportunity to customize your roof to your specific stylistic preferences, undoubtedly making your home the most beautiful on the block.
Lastly, although composition roofs are durable, we still have yet to invent a roof that can withstand all of Mother Nature's elements. The good news is that if your roof suffers storm damage, composition roofing is incredibly easy to replace thanks to its layered structuring. Your roofing contractor will be able to replace a section or two (or 3, depending on the storm) without a problem.
Is a Composition Roof the Right Fit for My Home?
Composition roofs are a great addition to any home as they are budget-friendly and reliable. They come in a wide variety of shapes, colors, and sizes all tailored to your needs and wants for your home. If you've got a specific idea or a unique design in mind, a composition roof is a way to go.
If you currently live in the southern United States, or the next time you come down south to visit your coastal cottage, take a look at your roof and consider its needs. If it's upgrading your composite roofing to a more weather-resistant grade, or deciding it's time to choose a different roofing material, RoofCrafters has you covered.
Whether you're looking for a roofing estimate, need aid in exploring the different types of composition roofing, or have a few questions, drop us a line on our contact page. One of our friendly representatives will reach out to you as soon as possible. In the meantime, feel free to browse the extensive resources available to you in our learning center. I recommend reading "How Much Should Should You Pay Upfront for a Roof?" so that you can have a better understanding of the costs associated with your upcoming roofing project.
My name is David Toth and I am the lead estimator in North Florida with RoofCrafters Roofing. Originally from New Brunswick, I have called Florida home for the past 47 years. I enjoy cooking along with traveling to different historical areas in Florida when I have free time.