Should I Use Insurance to Replace My Roof?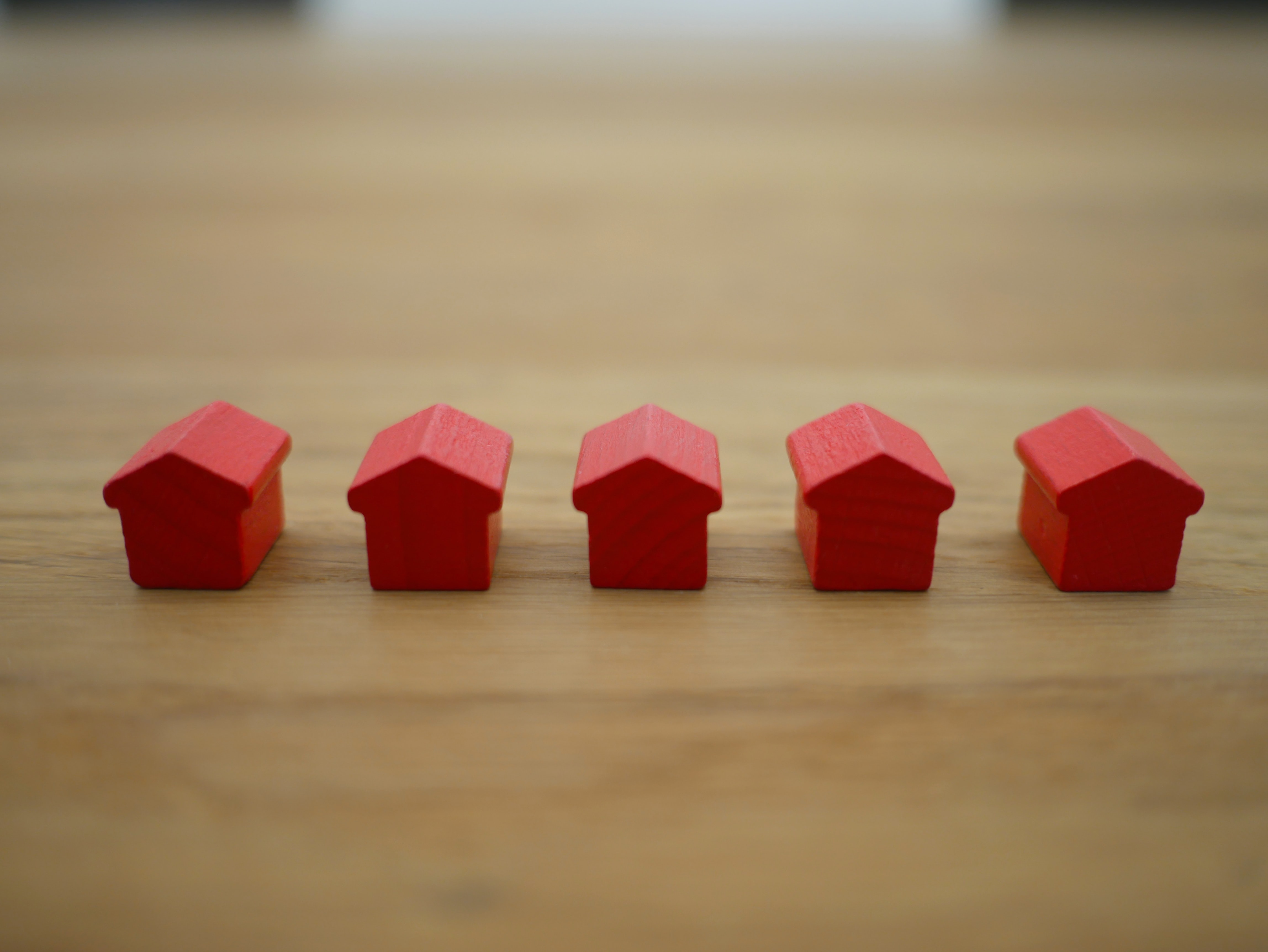 Whether your roof has lived its total lifespan or faced severe, irreplaceable damage, it's always best to replace the damaged roofing system with a new one. The most pressing question that homeowners have when it comes time to replace their roof is, "should I use insurance?"
RoofCrafters has been replacing roofs for over 29 years, and helping homeowners understand the insurance process along the way. We know that the short answer to this question is yes; you should always use insurance where and when you can. However, when it comes to roof replacements, you need to know many clauses and conditions before making a final decision.
When it comes to claiming insurance to replace a roof, there are several things that you can do. RoofCrafters has created a guide to help you on assessing damages, filing a claim, and getting your roof replaced. So, let's jump right in!
Should I Use Insurance to Replace a Roof?
Before answering the question, "should I use insurance to replace a roof?" First, you should evaluate and assess the damages that have been caused. The damage will be highly affected by the type of material you previously used for the roofing system and the type of natural calamities that have occurred recently.
Let's look at all the steps you should take to ensure your insurance claim will be supported.
1. Assessing the Damage
Usually, the assessment of damages is done by a trained professional who can specify each problem and the reasons for their cause. Each storm and natural disaster has different consequences, so it's better to have a professional who has been trained to look for damage that could be caused by a severe storm take a look at your roof.
If you wish to evaluate the situation yourself, please do so from a distance and don't attempt to climb the roof. Climbing the roof might cause further damage to an already weak roof structure and can also put you in danger.
Here are some signs you can look for without climbing the top of the roof: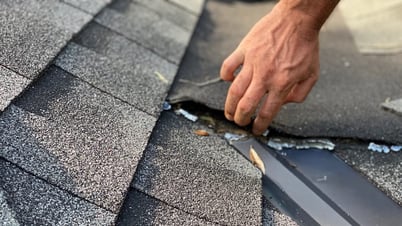 Holes, dents, or cracks on the roof shingles
Missing shingles or tile pieces
Leakage from the roofs
Piles of granules or loose shingles
Missing adhesive or distorted flashing
These signs can easily be spotted from a distance by looking at the parameters of the roof and the fallen debris. If you think any structural damages have been caused to the roof, call a professional immediately to evaluate the situation and secure the property.
2. Collecting Proof
It would be best always to consider taking photos of the damage right after a natural disaster has occurred. This will help homeowner insurance providers in justifying your insurance claims. In addition, it would be beneficial if you have any photos of the property from when it was in its original state. This will help determine how much damage was caused and the original state of the roof before the disaster occurred. However, if you forget to take pictures, there's nothing to worry about.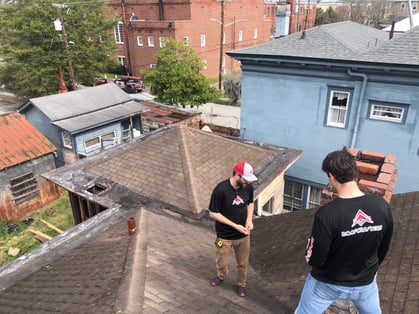 Usually, homeowner insurance providers send an individual to evaluate the property and take photos of the roof. If you need assistance with a thorough investigation of the property and someone to take the appropriate pictures, we can help. The RoofCrafters team will provide you with all the photographs detailing the damage and provide an estimate to make the repairs or roof replacement if needed.
3. Contacting the Insurance Company
Of course, the most important thing to do for an insurance claim is to contact the insurance company carrier. However, by contacting a professional roofer first, you could avoid filing an unnecessary claim with your insurance company which goes against you as filing a claim, yes, even if there is no damage.
Since the most common type of roof is an asphalt shingle roof that has a lifespan of 15-20 years, the insurance claim will likely be affected by the time of initial roof installment. Roofs that were fully depreciated before a natural calamity will not be eligible for insurance claims.
The insurance company will most likely send an adjuster to evaluate the damage and justify the claims. However, it's always best to contact a professional roofer first to make sure it has damages that qualify for an insurance claim.
4. Contact a Roofing Professional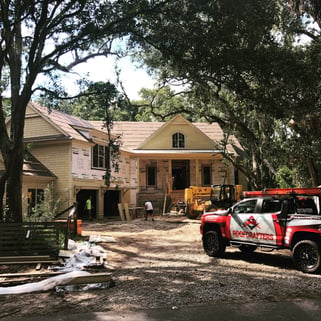 Contacting the right roofer is extremely important. In addition to providing all the options for your roofing solutions, they will also provide you with assistance during the process of filing claims. A professional roofing company will have a team of experts who are trained to help you gather all the necessary documents and file the roof replacement insurance claim.
Should I See If My Insurance Will Replace My Roof?
Absolutely! There's no harm in using your insurance to your advantage, that's what it's there for. In the end, the decision should only be influenced by the damage that is on the home. We also recommend always reading the fine print of a document to ensure everything is accounted for. When you're ready to move forward with the process, make sure you look for a professional roofer, who demonstrates integrity and will provide a great experience.
When you get a new roof installed, you don't want only the best quality materials, but the best quality of workmanship as well. At RoofCrafters, we have an experienced team of professionals that would be happy to help you. So, if you're looking for options, we can show you different material types, go over the different levels of warranty, or walk you through the insurance process.
If you have some more insurance questions, feel free to browse our resources in our learning center or drop us a line on our contact page. We're always happy to help! Next, we suggest checking out our article, "insurance Roof Replacement Questions You Should Know" so that you can be better educated on how your homeowner's insurance can help you throughout your roof replacement.