The 3 Main Reasons Why You Should Hire a Professional Roofing Contractor
May , 2022 | 8 min. read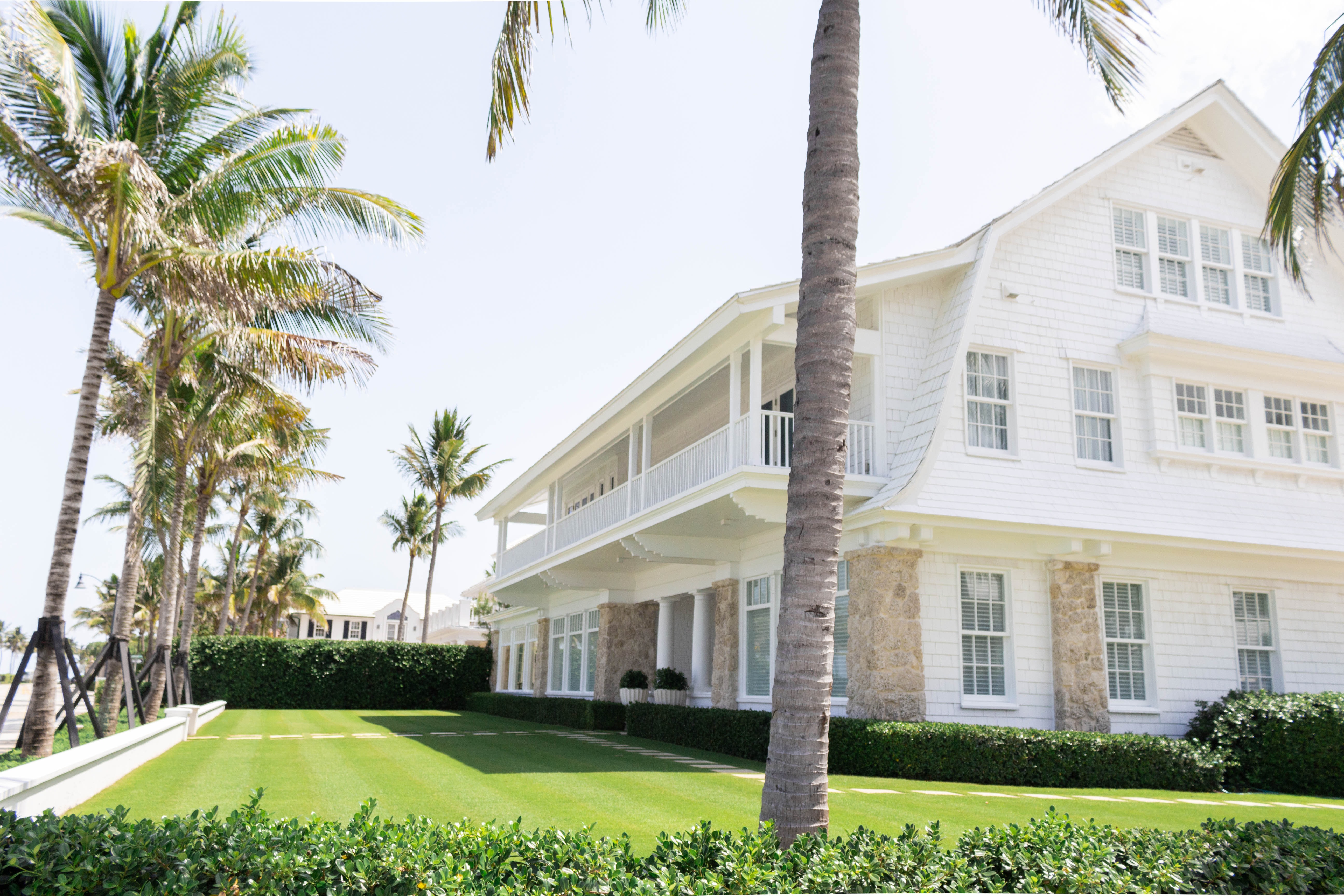 Here you are searching around on the internet, looking to make the best decision for an upcoming roofing project. Maybe you have a pesky little roof leak that you need to be repaired, or maybe your roof is starting to look old, crusty, and very close to needing to be completely torn off and replaced.
If you're anything like the rest of us, we all know someone that has a brother, that has an uncle and 2 cousins, or a high school friend that does roofing work on the weekends. But, is that the best option for you? If not, then what is?
Having hired a friend of a friend's brother's uncle to install hardwood floors inside my home once upon a time, I can tell you from experience that buyer's remorse is one of the absolute worst feelings we can experience during a major home improvement project.
The job site is a complete mess, the person you hired won't return calls or text messages, they fail to show up 2 to 3 days out of the week, and your living room and the kitchen are still a wreck and all you want to do at this point is call a licensed professional contractor to come out and finish their job. Yeah, I've been there, too.
Then you remember, they already got a large portion of the money upfront So now, in the beginning, stages of a home improvement project, I remind myself constantly to choose the professional route in all endeavors.
Friend of a friend's brother's uncle - 1
Me - 0
I saw a need for professionalism in the roofing industry, so our family here at RoofCrafters started helping homeowners in 1994 to bring professionalism and demonstrated integrity. All we wanted was to provide our clients with an overall exceptional experience throughout the entire roofing process from start to finish.
I learned the hard and frustrating way, but that doesn't mean you have to. In this article, I will share with you the 3 main reasons why you should hire a professional roofing contractor to help you:
Understand the liability involved if there is a roofing accident and someone does get seriously injured on your property.
Evaluate your cost savings, hiring cheap vs. hiring a professional roofing company with a great reputation and the roof warranty that comes from both.
Have a clear picture of what happens after the sale, after the work has been completed and the roofers are gone.
Get access to a checklist, so you know what to look for and the right question to ask before hiring a roofing contractor.
Without further ado, here are the 3 main reasons you should hire an experienced and professional roofing contractor for your next roofing project.
1. Hire a Professional Roofing Contractor for the Safety and Security They Will Provide You
Let's say you decided to hire a roofer to do the job who was the friend of a friend's brother's uncle. That is a tongue twister, so I feel like we should give this character a name. Let's call him "Chuck".
Well, let's say Chuck has a serious accident on your property. Accidents happen, it would be terrible but let's face it, roofing is dangerous, heck, just climbing on ladders is dangerous. Most serious accidents happen from folks falling from small 6-foot ladders or less.
Not only would this be a horrible experience, I mean who would want to see Chuck get injured working on their home, let alone have to deal with the repercussions of his injuries. Not to mention if Chuck doesn't have the proper insurance coverage, who do you think will be liable for any of his injuries?
I have seen broken legs and arms, broken backs, serious head trauma, and the worst case, death. All from roofing accidents. You do not want to be tied up in litigation, figuring out who is responsible! The money you may save hiring Chuck is just not worth it should an accident happen.
When you hire a professional roofing company, you remove all the liability from yourself, your family, and your property. Roofing companies are required by law to:
Provide all worker's compensation insurance
Provide all liability insurance
Train all workers on ladder safety and fall protection, and they are required to follow OSHA safety guidelines
Provide all safety equipment and tools needed to perform the work in a safe and timely manner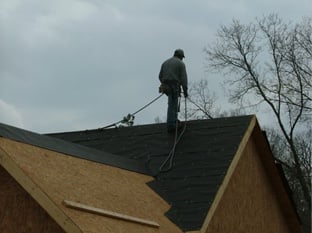 Roofer using fall protection - Credit: OSHA
Also, when you choose to hire a professional roofing service, you get the most experienced and well-trained roofing professionals that have the proper safety training and insurance coverage that will give you peace of mind every step along the way.
2. Professional Roofing Contractors Provide the Industries Top Roofing Materials and Warranties
You will find that professional roofing contractors are recognized by the top roofing manufacturers in the United States. Only the top manufacturers guarantee both the highest material and workmanship coverage directly to you.
So, the top roofing manufacturer rewards the top roofing contractor by providing them the ability to provide you these extended material warranties and for the very elite roofing contractors, the manufacturers will even provide workmanship coverage.
What this means for you is that the leading manufacturers handpick qualified roofing contractors who have the done following:
Excelled in providing their market quality workmanship


Carries all licenses and insurances, and is a bondable company


Provides continual training to all their installers and crews


Keeps up with all of the local, state, and industry building codes.
You may be asking yourself, "how do these top roofing manufacturers know who these companies are?" There is a multitude of different ways they go about finding the best of the best roofing contractors in every market, but typically it all starts at the supply houses. They will research who is buying the majority of the top roofing materials.
Then, the manufacturers will send surveys to the homeowners asking how their roofing contractor performed and of course if they are happy with the way the new roofing looks.
Being able to provide you with the best materials, and the highest and longest-lasting warranties in the roofing industry is a privilege that only the top professional roofing contractors in each market get awarded.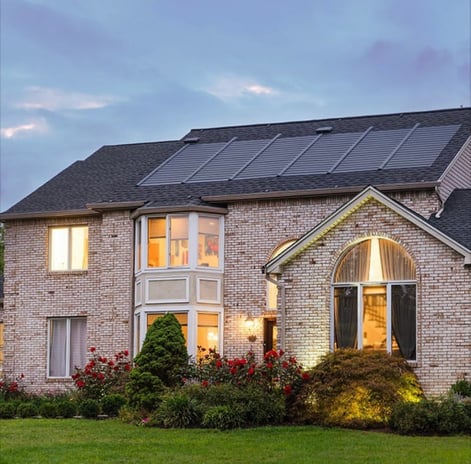 Here are Certainteed's qualifications to become one of their top contractors.
Here are GAF's Master Elite roofing contractor requirements.
3. A Professional Roofing Contractor Will Bring Well Established Roofing Industry Experience
Not only will they keep your best interest at heart, but they'll also have the proper safety training, licenses, and insurance to protect your home and you from any liabilities.
Most professional roofing contractors are well established and will not require any money upfront. Hiring a company that can buy the materials and pays for the labor without getting money from you ought to make you feel warm and fuzzy. Well, I know it does for me.
Most importantly, an established professional roofer knows all the ins and outs of the roofing industry, such as all of the best installation methods. For instance, your flashing is one of if not the most critical part of your roof system. There are multiple types of materials and different ways to install these flashings.
When it comes to one of the most common flashings, the roof-to-wall flashings, there are two different methods of installation: continuous roof-to-wall flashing, or the step flashing method. In a grading scale, the continuous roof-to-wall would be the B-grade method, and the step flashing would be the A-grade method.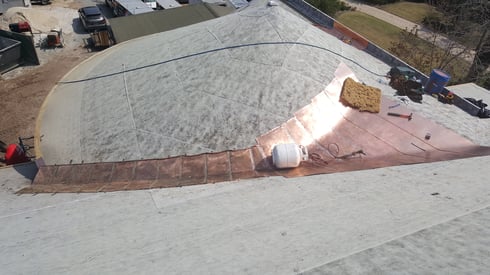 A professional roofing contractor will always use the A-grade method of installation as this reduces the chances of roof leaks. Roof leaks = callbacks and additional expenses accrued. Unprofessional roofers don't care, they want to make a quick buck and are typically nowhere to be found when the leaks happen.
It is no secret that the industry with the second most inquiries at the Better Business Bureau is, as you may have guessed, roofing contractors. The Small Business Association also reports that over 80% of all new roofing contractors go out of business within the first 3 years and a whopping 90% never make it to year 5.
These are very important statistics for the roofing industry. Sad, but important to you nonetheless. Hiring a roofing contractor that is established and has been around doesn't always make them better, but it does mean that they will be around when needed. You see roof leaks generally don't show up immediately after the work has been completed.
So, if mistakes do show up later on, and let's face it, we are all human and we all make mistakes, right? You can sleep well knowing that you hired a qualified professional roofing contractor and they will come back and make the corrections for you.
Your local professional roofing contractors will do the right thing. They have a reputation that they count on for future referral business, they are proud of the work they do and they will do what is required to maintain their image in the community.
It's not someone who appears to be perfect that we are looking for in a home improvement contractor, but rather someone who does the right thing when the time comes. And that is generally long after the job is done in the roofing industry.
How Do I Hire a Professional Roofing Contractor?
Now that you have read this article, you should feel confident that you know the 3 main reasons why you should hire a professional roofing contractor.
Safety & Security
Top Material & Workmanship Warranties
Unmatched Industry Experience
If you are still considering going the cheapest route and taking your chances hiring Chuck, well, that is your right as a homeowner. After understanding all of the pitfalls that could happen, I hope you will consider hiring a local professional contractor who will demonstrate integrity and provide you and your family with a great home improvement experience.
To help you be able to recognize a local professional roofing contractor, RoofCrafters has created a checklist for you. We've also provided the most relevant questions and their answers so that you can ask your next potential roofing partner before hiring them. That way you will be able to find the best option for your family's next roofing project.
.
At RoofCrafters, our mission is to provide job opportunities for others to thrive and grow while making a meaningful impact within our communities.