What Should I Expect Before My Roofing Project Starts?
May , 2023 | 7 min. read
By Joe Martinez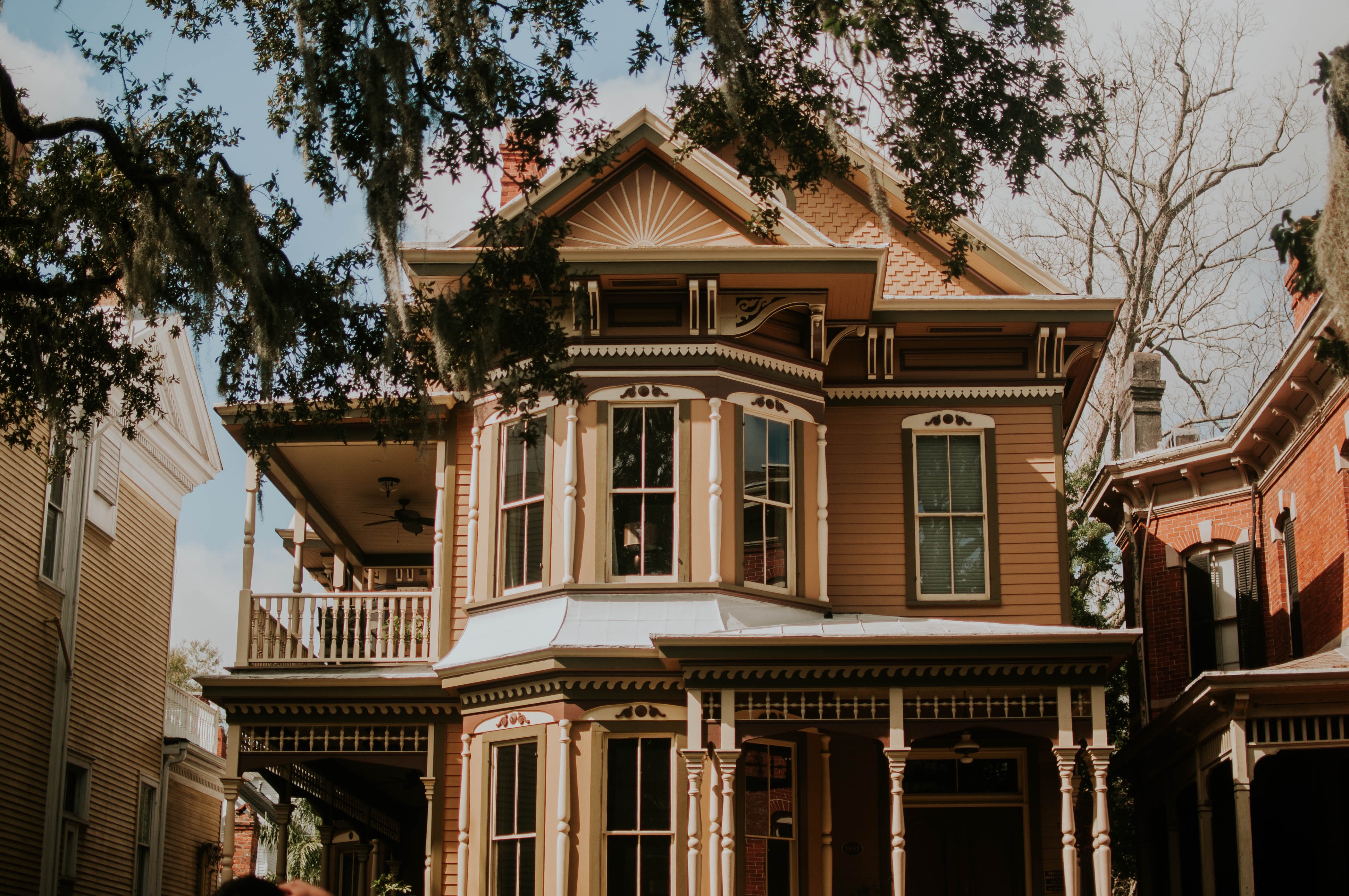 Getting a roof repair or installation can be daunting. There's a lot that needs to be done to make sure your roofing project is successful, but there's not a lot of information on the internet that breaks it all down for you. Sure, you can understand that some people are going to show up in a truck with some ladders, hammers, and nails, but what else happens in the meantime?
Listen, we hear you. At RoofCrafters, we've been repairing and replacing roofs for nearly 30 years now, and we get asked the question "is there something I should be doing to help?" all of the time. While that's more than considerate of a homeowner to wonder, ultimately the fate of your roofing project is in the hands of the contractor, however, there are some "housekeeping" activities you can take part in that will help your project run more smoothly and efficiently.
So, what are they? Well, now that you've scheduled your inspection and your appointment is in the books, there are a few things you can do. It's a good thing that you're here because, in this article, you'll learn what to expect before your roofing project begins, and what you can do to make sure your project runs smoothly for your contractor and crew. Let's get started!
What Should I Expect Before My Roofing Project Starts?
Although all companies do things differently, generally after you've reached out to the company of your choice for your roofing needs, a few things will happen:
A customer experience agent will reach out to schedule your inspection

Once your appointment is confirmed, an estimator will be in touch with you

The estimator will inspect your roof and attic in the following days and provide a quote for the necessary repairs or installation

The estimator will follow up with you in the following days

Once your quote is signed and approved, it's time to begin your project
What Can I Do to Make Sure My Project Runs Smoothly?
You've had your inspection, and are ready for your project to commence. Congratulations! Now, when it comes to making sure your upcoming roofing project runs smoothly, that's in the hands of your roofing contractor. However, there are a few things that you can do to ease not only your mind but as well as the minds of your roofing crew on the day that they arrive.
Consider:
Scheduling a time with your satellite company

Landscaping accordingly

Securely mounting/removing heavy picture frames or delicate items

Be proactive
Removing Your Satelite
Your contractor is an expert in the roofing industry, and satellite dishes don't tend to fall in our area of expertise. If your satellite dish obstructs the roofing area, typically all a contractor can do is remove the satellite from its mounting and place it elsewhere to avoid damage. After your roof is repaired or replaced, your contractor will reinstall the satellite to its original spot.
Beware that this could affect the performance of the satellite, which is why it's important to consider reaching out to your provider and having a professional relocate your satellite for the time being. Your contractor cannot guarantee that there won't be any complications with your satellite service after they install it to its original position, so be sure to get in touch with someone qualified to handle this delicate piece of technology.
Landscaping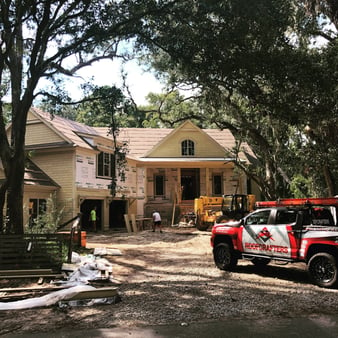 Landscaping? For a roofing project? I know it seems insignificant, and I promise it's not because we care about the state of your yard. Landscaping helps your roofing crew out quite a bit. If your grass is too long, the roofing crew may not be able to locate materials they've dropped such as screws and nails, making a proper cleanup more difficult. To make sure your yard can get the TLC it deserves after your roofing project is finished, consider mowing your lawn beforehand.
Another thing to be conscious of is large, low-hanging branches near your roof. The trucks that deliver your roofing material need to be at least 50 feet away from your roof so the boom operator can disperse your materials. If not, the crew will have to transport the roofing materials by hand, which will add time to your project. Be sure that the crew has full access to your roof to avoid taking any more of your time.
Mounting or Removing Heavy Picture Frames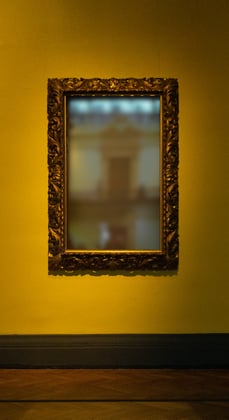 Maybe it goes without saying, but oftentimes drills, hammers, and nail guns aren't the most delicate. These loud and powerful tools can vibrate through your entire home, possibly knocking down Grandma's vintage picture frames and your in-law's fine china. Before your project starts, make sure your heavy picture frames are securely mounted to the wall, or perhaps taken down for the time being. As for the fine china, use your discretion - especially if it's a gift from the in-laws.
Be Proactive
At the end of the day, it helps immensely to be proactive before your roofing project begins. Your contractor and their crew will need full access to your driveway and roof, so be sure to relocate your cars into your garage or onto the street for the time being. If you have any yard furniture that could block the crew's access, it's always appreciated if you're able to move it beforehand.
If you have a relationship with your neighbors or live in a Homeowner's Association community, it's common courtesy to let them know that you'll be getting a roof repair or replacement soon. These things can get messy, not to mention noisy. Anyone nearby will greatly appreciate being clued in.
The same goes for homeowners who work from home. If you have important work and meetings that cannot be completed with the jarring sounds of your roofing project in the background, consider relocating to a friend or family member's home during your work day.
Can I Help Make Sure My Roofing Project Runs Smoothly?
You can make sure that your roofing project runs smoothly by following the tips in this article. Before your project commences, be sure to schedule a time with your satellite provider, landscape your yard and surrounding areas accordingly, secure or remove heavy picture frames or delicate items, and be proactive. As I've previously mentioned, the fate of your roofing project is in the hands of your contractor, but these tips and tricks are surely appreciated and won't go unnoticed.
I know that this is a lot of information to throw at you at once, and that roofing projects can cause all sorts of anxiety and stress. Rest assured that whatever you choose to do or don't do in the time before your project commencement is okay. If you're unable to landscape your yard or move your furniture on your own, don't worry! At the end of the day, you are our top priority, and knowing that you're comfortable and feel prepared is all that matters.
Now that you're well-educated and ready for your project to start, be sure to browse through the extensive resources located in our learning center in the meantime. I recommend reading "The 9-Step Process to Your Roof Replacement" next so that you can understand the ins and the outs of what happens during your project, as well as once it's completed.
At RoofCrafters, our mission is to provide job opportunities for others to thrive and grow while making a meaningful impact within our communities.