Roofing Contractor Vetting: Why Do Some Charge More Than Others?
February , 2023 | 7 min. read
By Mitch Owens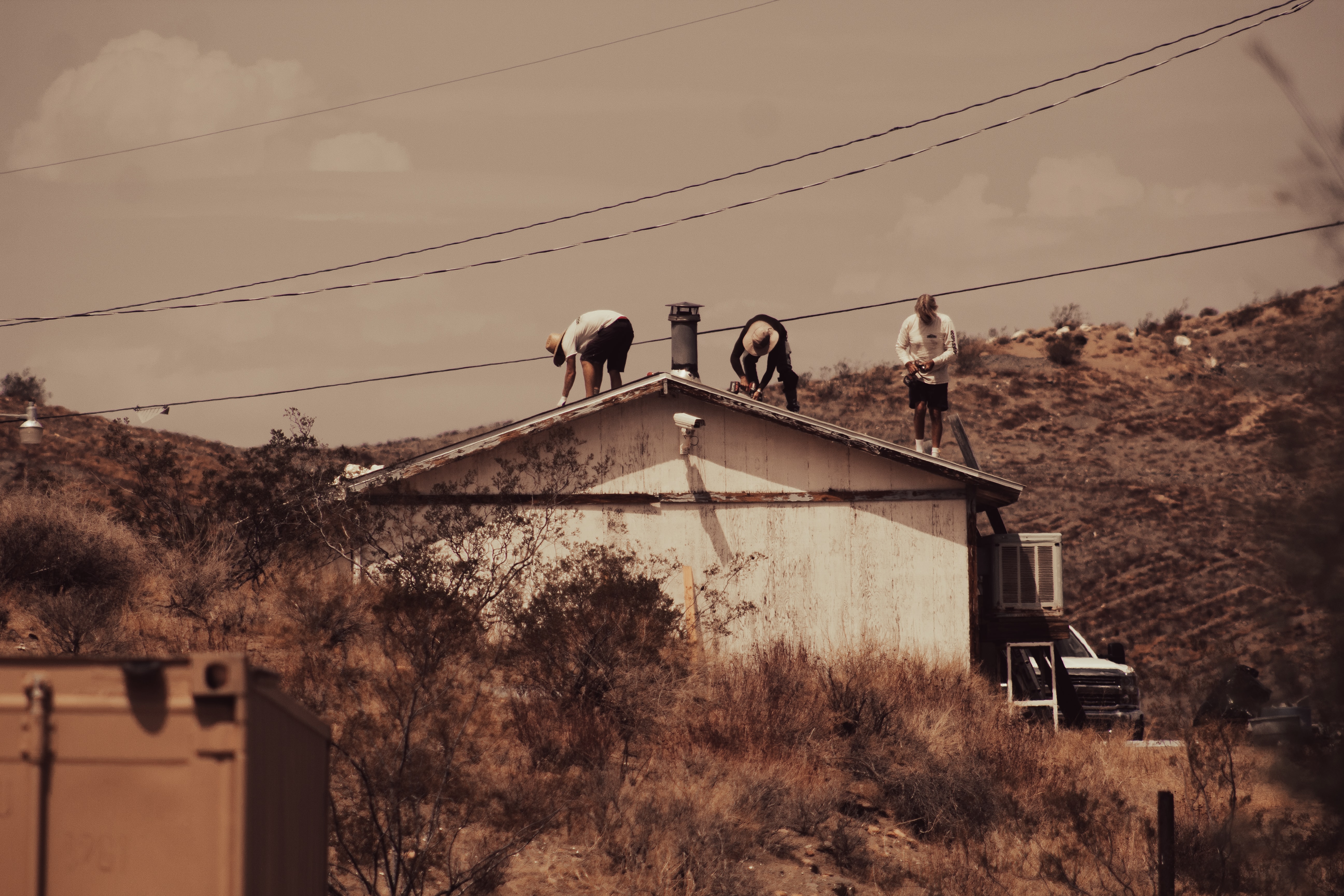 Vetting contractors for your upcoming roofing project can be a daunting process. By the time you've spoken to several different roofing companies, you'll probably find that the estimates you've received are all over the place. Not to mention, it's expensive to do a roof repair and a full replacement, and can be one of the largest expenses we make as homeowners, so why are you being provided with price points that are seemingly all over the place?
You want your roofing project done right the first (and only) time around. It's an important decision to make on your own, and it's one that we, as homeowners, don't want to feel buyer's remorse towards after the job is done. So, why is it that the estimates you've been given vary for the same job? It's a question many homeowners have and a question that our family here at RoofCrafters has had to answer for nearly 3 decades. The truth is, every roofing company doesn't offer the same high-quality materials or long-lasting workmanship warranties, among many other things.
That being said, if you're in the process of choosing the best roofing contractor for the job, and you're wondering why prices differ from company to company, stick around until the end of this article. You'll learn about the contractor's scope of work, the difference in material costs, warranties, post-project services, and lastly, the contractor's overhead costs. Let's dive in!
The Scope of Roof Work
No verbal agreement or handshakes, folks. You should be getting some form of a written estimate. Estimates detailing the scope of work that the contractor is proposing. You can review and compare them line item by line item. This is where you'll find major differences between companies. Some contractors won't include certain line items, nor differentiate between a simple repair or a necessary roof replacement. If you're unsure what your roof requires, take this short quiz to help you understand your roofing needs prior to hiring a roofing contractor.
Sadly, confusion and stress are bound to ensue when homeowners choose the cheapest bid and not realizing the contractor missed line items in the scope of work that needed to be done. You don't want to be in the middle of the job and have your contractor come to you and say they can't finish the job without replacing the wood or metal flashing, end ultimately have to dish out even more of your hard-earned cash, right?
High-Quality Materials vs. Cheap Materials
This one is simple but not always easy to explain. They're big differences in the quality of materials. If your contractor even uses the wrong type of materials on your roof, unfortunately, you'll find out that they just won't last.
High-Quality Roofing Materials
Durable in both summer and winter conditions

Proven to withstand heavy rain storms

Will handle the harsh conditions of saltwater climates

Come with manufacturer-backed guarantees

Trusted by top contractors

Provide long-lasting protection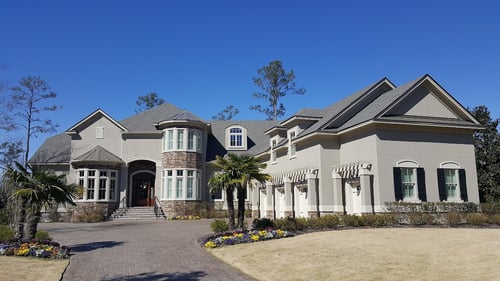 Cheap Roofing Materials
It will save you money upfront

Can't withstand thermal movement

Subject to give out in heavy wind and rain

Rust and fail prematurely around the saltwater

Don't come with guarantees

Used by contractors who haven't developed a value system

Fail prematurely

This causes more expenses on the backed

Provides a short period of security and protection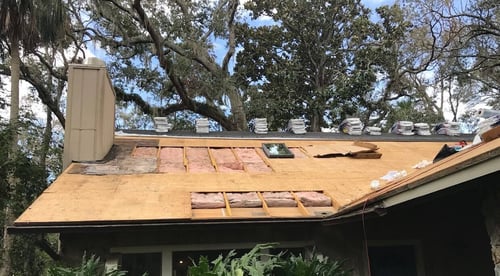 Workmanship Warranties
There are two types of warranties in the roofing industry. The material warranty protects you from any defects in the materials. And also workmanship or a craftsmanship warranty, which protects you from faulty workmanship.
What does the workmanship warranty mean for you? It means, no leaks or the contractor will make the corrections without charging you if it happens. The workmanship warranty is the most used in the roofing industry. Why? They're several reasons but to be fair, the short answer is that we're human and we all make mistakes. But how a contractor handles their mistakes is what matters. That leads us to service after the job is complete.
The Level of Service Received After the Roof is Finished
For a contractor to provide a high level of service after the job has been completed, two things need to happen. The contractor has to have systems and processes in place to handle callbacks or issues from past jobs. Meaning they've had to build out a service or warranty division inside their company. They would also need to account for this activity. Contractors that pre-plan for warranty work have typically been around for a while.
Look, it is no secret that the roofing industry is a tough business. The Small Business Association shows us that over 85% of roofing contractors go out of business within 3 years. And staggering 90% are out of business before 5 years. Gas is almost $5.00 per gallon! Warranty work and service after the job cost contractors money, leading us in to our next point: the contractor's overhead costs.
Overhead Expenses for Roofing Contractors
Every roofing company has overhead or operating costs. This is the overall cost that it takes to successfully operate the company. Some of the overhead costs that can impact the cost of your roof include:
General liability insurance
General liability insurance

Workers compensation insurance

Vehicles (maintenance, fuel, and insurance)

Office and shop

Warranty work

Employee payroll and taxes

Employee training (continued education)

State and local licenses and bonds

Marketing and advertising

Federal and State taxes
No matter how large or small a roof repair or replacement project may be, these are just some of the fixed costs that a roofing company has to factor into the cost of the project to operate their business successfully.
Can You Afford to Hire a Reputable Roofing Company?
You can research, learn, and estimate costs to replace your roof on your own, but getting in contact with a professional roofing company will always be your best bet. They'll be able to catch all the details needed to complete a total roof replacement or fix a small leak. They'll also give you an in-depth explanation.
When it comes down to how much a new roof will cost you, and if you can afford it. Well, any reputable roofing company will offer you financing options so you can stay within your budget. Here at RoofCrafters, we believe that a high-quality roof that provides protection is a right every homeowner deserves.
If you're eager to talk to one of our friendly estimators about new roof costs, go ahead and schedule your inspection here. We'll reach out to you right away to schedule your inspection. If you'd prefer to brush up on your roofing service knowledge, you can better educate yourself through the extensive resources in our learning center.
We also recommend downloading our "Top 10 Checklist" where we share the top 10 things to check for. Also frequently asked questions along with the answers. So you can better prepare yourself for your initial appointment That way you'll know what should be expected of the roofing contractor you choose to hire.
My name is Mitch, and I have over 10 years of roofing experience. I enjoy my career in the service industry because I love helping others take care of their homes and businesses. With over 10 years in the roofing industry, my success comes from my honesty and integrity during my roof inspections. I do my best to listen to the needs of my clients and strive to provide an awesome client experience.