Who is the Best Roofing Company Near Me?
March , 2023 | 6 min. read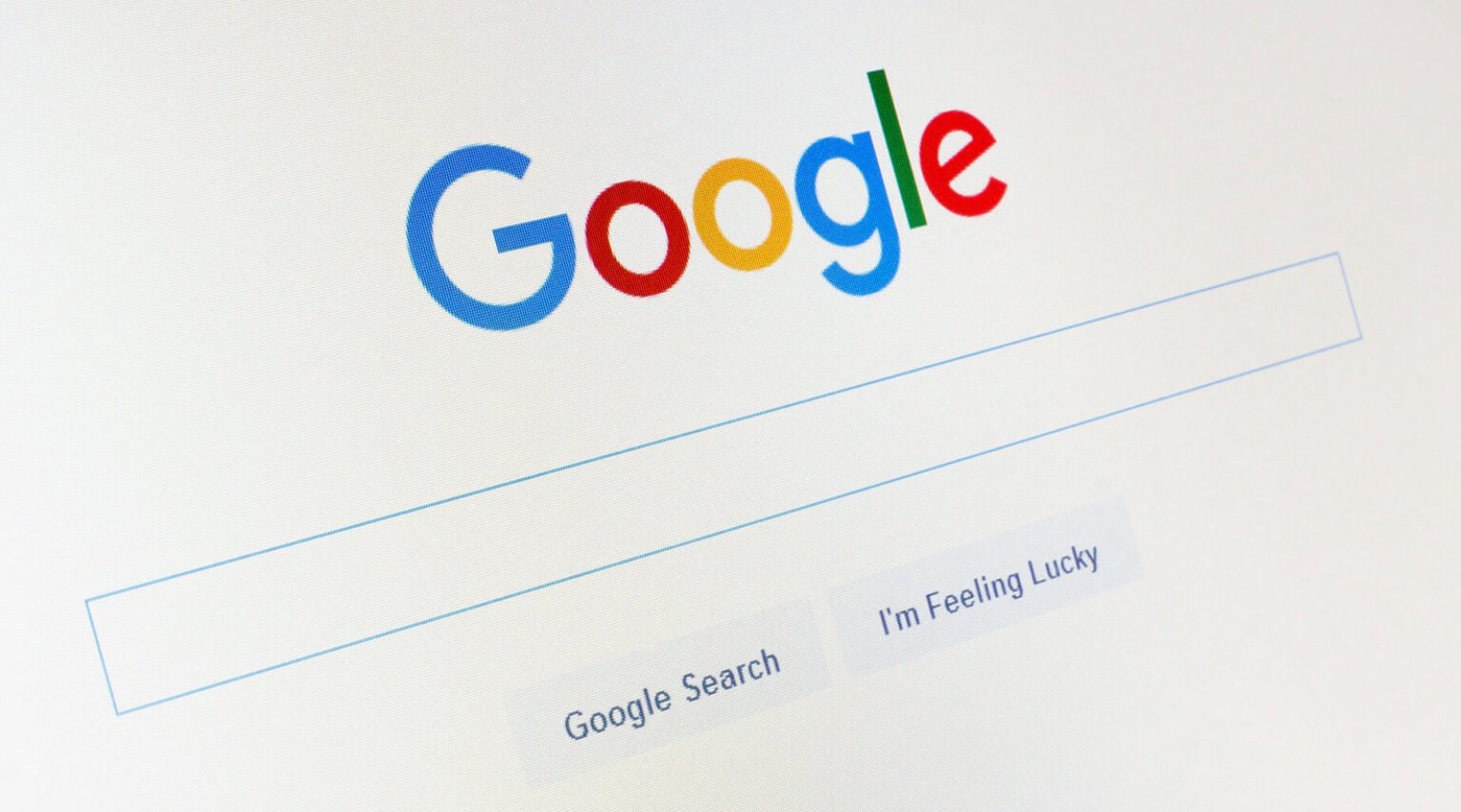 Are you in need of a roofing company but unsure of where to start your search? With so many options out there, it can be overwhelming trying to determine which one is the best fit for your needs. But fear not, we're here to help!
Do you want the best for your home? Of course, you do. When it comes to roofing, quality is paramount, and choosing the right company can make all the difference.
At RoofCrafters, we understand the importance of finding a roofing company you can trust. With over 30 years in the industry, we've seen firsthand those who didn't find the best company. So to help you avoid any mishaps we want to share our experience with you.
In this article, we'll discuss the top 5 qualities that make a roofing company the best option for your needs. And hopefully, by the end, you'll be better prepared when it's time to choose the company for your upcoming project.
Why a Roofing Company's Experience Matters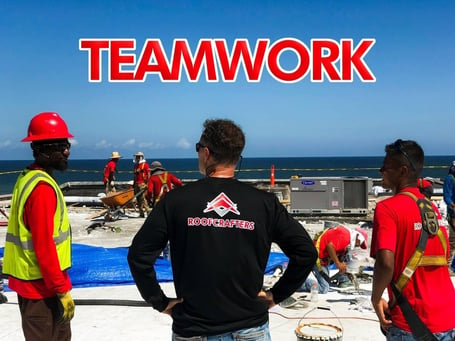 When it comes to choosing a roofing company, experience matters. You wouldn't want a rookie surgeon to operate on you, would you? The same principle applies to your roofing project. A company with years of experience in the industry has the knowledge and expertise to handle a situation that may arise during your project.
Inexperienced companies may not be equipped to handle unexpected issues that may come up during the project. This could lead to extra expenses and headaches. But, an experienced company will have dealt with many different situations and will know how to overcome them.
So when looking for the best roofing company near you, don't overlook the importance of experience. Trust a company that has been in the business for a while and has the skills and knowledge to deliver quality workmanship.
The Importance of Reputation in Choosing the Best Roofing Company
Who are you dealing with?
Have you ever heard the saying "your reputation precedes you"? Well, that's especially true when it comes to roofing companies. A good reputation is crucial to ensuring that you're dealing with a company that you can trust to get the job done right.
A company's reputation is built on its past performance, and it's a great way to determine what kind of experience you can expect. Look for reviews online, and ask for references from past clients. A reputable company should have no problem providing you with this information.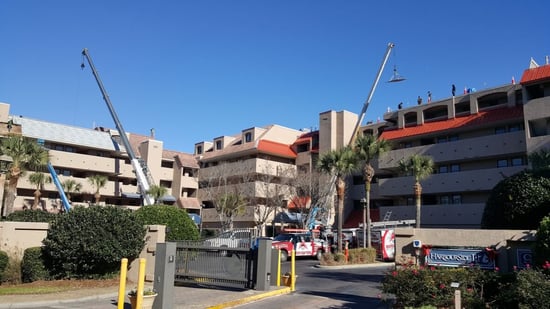 When researching a company's reputation, keep an eye out for any red flags. If a company has many negative reviews or a history of complaints, it's best to look elsewhere. But, if a company has a strong reputation, you'll most likely be in good hands. They'll do quality work and provide excellent customer service.
Remember, you're entrusting your home and your safety to a roofing company. so choose one with a reputation for honesty, reliability, and high-quality work.
Why Professionalism Matters in a Roofing Company
When it comes to roofing, professionalism isn't about wearing a suit and tie. It's about how a company conducts itself, treats its clients, and takes pride in its work.
Think about it this way: would you want a roofing company that shows up to your house in ripped jeans and a tank top, with a truck full of empty beer cans? Probably not, huh?
A professional roofing company should not only look the part but should act it too. From arriving on time and treating you and your property with respect. And answering all your questions and providing you with a detailed written estimate.
But professionalism also goes beyond technical qualifications. A professional company will treat you and your home with respect. Communicate clearly and be transparent about pricing and services. This not only ensures a successful project but also helps build trust and a positive relationship between the company and you.
Professionalism is key to ensuring a positive experience with your roofing project. So, when choosing a roofing company, look for those who focus on professionalism in every aspect of their business. You'll thank yourself later.
The Importance of a Roof Warranty
When it comes to choosing a roofing company, one of the critical factors to consider is its warranties. A good warranty offers peace of mind and protects you from unexpected expenses in the future.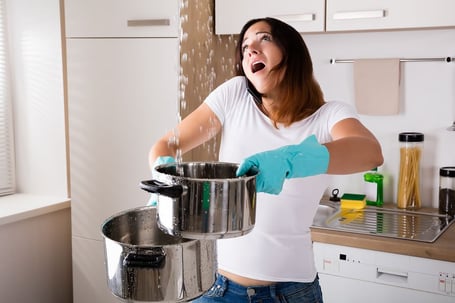 Think about it this way: imagine your newly installed roof suddenly starts leaking. Without a warranty, you'd have to pay for repairs out of pocket, which can be costly. But with a warranty, you're covered, and the roofing company will handle the repairs at no extra cost to you.
But, not all warranties are equal. It's important to read and understand the terms and conditions of a warranty. If you don't understand something ask a question before signing an agreement.
Keep in mind, a warranty is only as good as the company behind it. A reputable company will offer a roof warranty that covers the materials and the workmanship. Choose a company with a strong reputation and a history of standing behind its warranties.
Communication is Key
Effective communication is critical when it comes to working with a roofing company. From the initial consultation to the final inspection. Clear, open, and transparent communication can make the entire process go much smoother.
Without it, misunderstandings can occur, deadlines will occur, and mistakes will happen. For example, imagine waiting for weeks for your roofing project to start. Only to find out that there was a miscommunication about the materials needed. And now the project cannot proceed until the materials arrive.
To avoid such scenarios, choose a roofing company that values communication and is easy to reach. Look for a company that offers many ways to get in touch, such as phone, text, email, and even social media. Make sure you feel comfortable asking questions and expressing your concerns.
A company that prioritizes communication will provide a smoother experience and help you get the roof you deserve.
Ready to Hire a Roofing Company Near You?
In conclusion, finding "the best roofing company near me" requires more than just a quick Google search. It takes time and effort to research and identify the qualities that make a company stand out from the rest.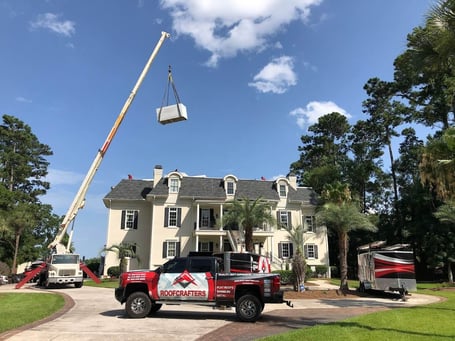 The top five qualities we've discussed are what to look for in a roofing company. These qualities ensure you'll receive the peace of mind that comes with knowing your investment is in great hands.
Don't settle for the cheapest option or the first company you find. Get multiple quotes, ask questions, and choose a company based on their qualifications, not just their price.
RoofCrafters has all 5 of these qualities and more. We're committed to providing our clients with the best experience and quality craftsmanship. With over 3 decades of experience, we strive to exceed your expectations every time. Ready to speak with someone from our team about your upcoming project?
At RoofCrafters, our mission is to provide job opportunities for others to thrive and grow while making a meaningful impact within our communities.