5 Qualities to Look for in Roofing Contractors in Orange Park, Florida
October , 2022 | 7 min. read
By David Toth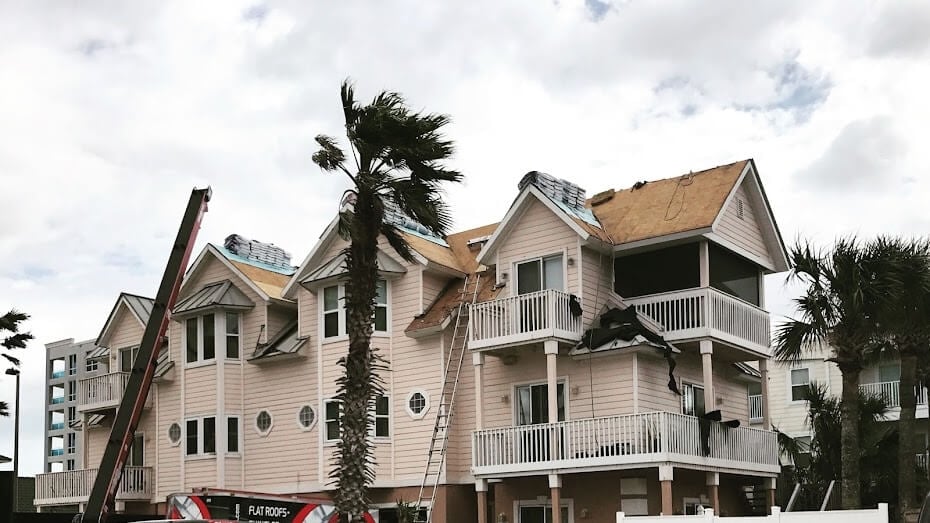 If you're needing a roof repair or roof replacement in the Orange Park area, it's important to find a great roofing contractor, right?
Most roofing contractors can provide the same materials. So, the roofing contractor you hire will have a significant impact on the quality of the workmanship that you'll end up with.
There are a lot of roofing companies in the Orange Park area. If you're feeling a little overwhelmed, we get it. And that's why you need to understand what qualities set apart quality Florida roofing contractors from all the others.
Our family at RoofCrafters of Orange Park has been providing high-quality roofing services for nearly 3 decades. We also know we're not a good fit for everyone, so we want to share our industry knowledge to help you make the right hiring decision. We're confident we can help you point out 5 qualities to look for before hiring a roofing contractor.
We promise you by the end of this article, you'll know 5 important qualities to look for in an Orange Park, Florida roofing contractor. And hopefully, the information we provide will help you make a great hiring decision.
1. The Orange Park Roofing Contractor is Licensed and Fully Insured in Florida
The first thing you want to look for in a Florida roofing contractor is that they're licensed and insured. Make sure that they are not out-of-town contractors with licenses and insurance policies from other states.
Licensed
In Florida, there are strict test requirements. A business owner has to pass roofing and business law to get a local roofing business license. They also have to do continued training to keep their license.
Florida is one of the toughest states that require testing to get roofing licenses.
This makes it difficult for a person to get a license without any prior experience.
Your local Orange Park roofing contractor should have a license issued from the State of Florida.
Fully Insured
All roofing companies should have a general liability policy and a workman's compensation policy. They should also have a policy insuring all vehicles that will be on your property at any given time.
If a Florida roofing contractor does not have these documents. It would be wise to not allow them to perform work on your property. You would be putting yourself at risk and may not have any recourse if an accident or something bad were to happen.
These insurance policies are in place to ensure you and your property are protected. They will help to make sure you get a great job without being stressed.
2. Hire a Roofing Contractor with Manufacturer's Certifications
Well-established roofers in Orange Park will be known for doing high-quality work. The top manufacturers will seek these contractors out. Manufacturers have special certifications that allow select roofers the ability to provide extended material and workmanship warranties.
What this tells you is the roofing manufacturers trust these professional roofing contractors. And they are reputable roofing companies. The manufacturers also provide special training. The training ensures their contractors install the materials correctly so that your new roof will last for many years to come.
This means that you will receive your material and workmanship warranty from the manufacturer. Not from a roofing contractor. This adds an extra layer of protection for you. A guarantee that the work is done right.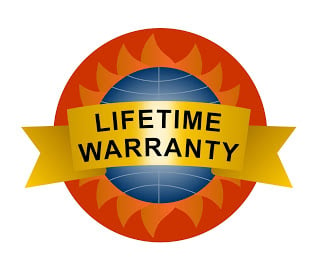 Here are CertainTeed's qualifications to become one of its top contractors.
Here are GAF's Master Elite roofing contractor requirements.
When the manufacturer owns the warranty, it doesn't matter if the contractor you hired goes out of business or moves to another state. Your material and workmanship warranty is now owned by the roofing manufacturer.
3. The
Orange Park C
ontractor will have Great Reviews
Check to see what your neighbors and other people local to the area are saying about the company you are considering.
This will help reduce the chances of you hiring an out-of-town company that doesn't take pride in its reputation. Look, no one is perfect, so we are looking for roofing companies that show up and handle situations when they do arise.
By checking for online reviews you can easily see the roofing companies who have had complaints. And most important, how those companies handle those complaints when they do happen. This can tell you a lot about the roofing company before you hire them.
Here is what we have found. Roofers that don't manage their online reputation, aren't aware of all the factors that it takes to operate a roofing business successfully.
4. Find a Roofing Contractor that is Local to Orange Park
When looking at companies to hire, it's important to pick one that is local to Orange Park. Having a solid presence in the Jacksonville area is important. Finding a local contractor helps ensures that you will be able to find them should you ever have a problem.
Many out-of-town companies will come into town to help with storm work and leave after the bulk of the work is complete. Homeowners that hire these out-of-town roofing contractors that do end up with problems later on, can't find them. They can not get the company that did their work to service their roofs or do warranty work.
You can avoid being in this situation. Hire a local reputable roofing company in Florida. One that has integrity and will be around should a problem ever occur.
5. Hire a Roofing Contractor in Florida that Provides Written Quotes
Whether it's time to get your roof repaired or do a full replacement you need to get your roof estimate in writing. Reputable roofing contractors will provide a detailed scope of work to be performed, as well as the price for that work, and put it all in writing for you.
Professional roofing companies know how to estimate the cost of both roof repairs and full replacements. Having a written roof quote before any work is performed will ensure that you will not be taken advantage of.
While doing roofing work, sometimes roofers run into things we did not see during our roof inspection. Getting a detailed written roofing quote is important. It will ensure that if changes are needed, you will be able to identify changes to the scope of work and the cost to you.
This can save you from costly or unwarranted change orders in the future.
Are You Ready to Hire a Roofing Contractor in Orange Park, Florida?
You just learned the 5 main qualities to look for in a Florida roofing contractor. We'll also provide you with a free hiring checklist below. It has some frequently asked questions along with the answers to those questions. So you'll know what to look for in your next roofing partner.
Find a roofing company that has all the 5 qualities mentioned and you are well on your way to hiring a high-quality roofing contractor. If you have not found one and want to save time RoofCrafters of Orange Park has all those qualities and more.
Our family has helped thousands of homeowners get high-quality roofs for 3 decades. We have a history of doing things the right way so that you'll have a high-quality roof with a manufacturer's warranty for many years to come. And a team that'll be here when you need us.
My name is David Toth and I am the lead estimator in North Florida with RoofCrafters Roofing. Originally from New Brunswick, I have called Florida home for the past 47 years. I enjoy cooking along with traveling to different historical areas in Florida when I have free time.