All About Three-Tab Shingles
October , 2023 | 8 min. read
By Macie LaCau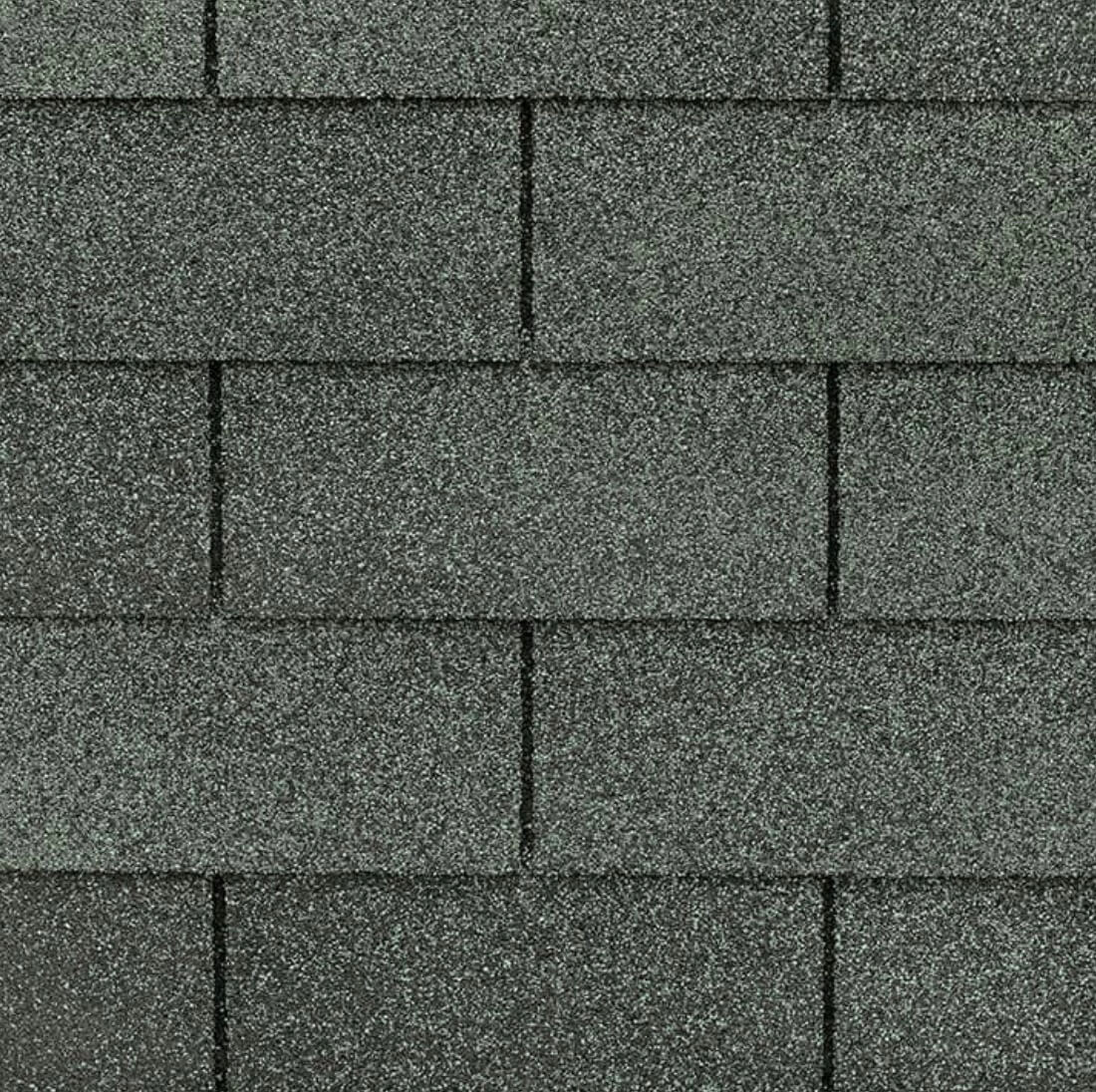 What swims through your mind when you think about your home? Maybe a fun memory made within its walls or a favorite furniture piece. Your roof may be the last thing you think about, but at some point, you'll have to. For many homeowners, the bell for a new roof tolls when least expected. This can cause panic and stress in the beginning as you scramble to find solutions as quickly as possible (sound familiar?)
There is good news, though! When it comes to roof installation, one thing you aren't short of is choices. Maybe you're a fan of the more contemporary style of a modern home or even the unique touch of a Spanish-style home. No matter what your aesthetic preference is, of course, your budget is essential when factoring in what your next roof will be. When you're in the market for a cost-effective choice that won't break the bank, three-tab shingles should be taken into consideration.
At RoofCrafters, we've installed asphalt shingle roofs for nearly thirty years. When it comes to three-tab shingle installation, we're the go-to source that can help you decide if they're the perfect option for you and your home.
This article gives you the low-down of all things three-tab, from what they're made of to their available color options. By the time you're finished reading, you'll have a better understanding if three-tab shingles are a good fit for your home.
What Are 3-Tab Asphalt Shingles?
3-Tab asphalt shingles are one of the most cost-friendly roofing materials on the market. When properly cared for, they're noted for their reliability in various climates. Because they can be a good all-around choice for a variety of homeowners, they're one of the most popular roofing choices in the United States.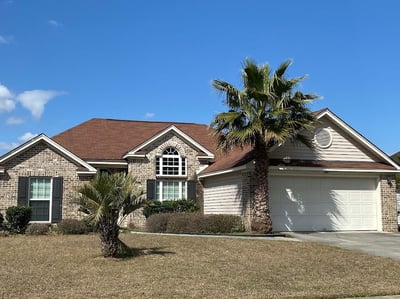 When referencing asphalt shingles, you'll hear about the four types that represent this category of roofing.
Three-Tab Asphalt Shingles

Architectural Asphalt Shingles

Upgraded Architectural Asphalt Shingles

Designer Asphalt Shingles
Asphalt shingles come in numerous colors and styles and are generally considered a safe choice for the typical homeowner, but each type represents a different standard of quality. If you're not getting where we're hinting at... No- three-tab shingles aren't the best roof option out there.
While upgraded architectural and designer shingles are hefty and add curb appeal, three-tab are lightweight and er more on the side of basic. When browsing an average, newly built middle-class neighborhood, three tabs are common to find adorning each home.
What are 3-Tab's Downsides?
Though a popular pick among builders and homeowners on a budget, three-tab shingles reflect a few notable downsides. Compared to its cousins in the same category, they're more limited in reference to color and style options. This is part of why they're often used in neighborhoods with a lot of homes- they're relatively inexpensive and provide a look that's easy to replicate.
Whether this is reflective of what you want is entirely up to you, but the bright side is it's easy to match these shingles with other parts of your home, depending on your color choice. If you're one to change the appearance of your home often, you may find three-tab shingles in a more neutral gray color to suit your fancy.
This shingle type is also more likely to blow off due to its lightweight construction. If you live in an area that regularly experiences harsh weather conditions, this could be something to think about. To understand why these shingles are prone to flying off and experiencing damage, it doesn't hurt to learn the anatomy of three-tab shingles.
Check out the CertainTeed Roofing three-tab color chart here.
The Anatomy of Three-Tab Shingles
Every asphalt shingle consists of a bottom base mat, a layer of strong, waterproof asphalt in the middle, and colorful ceramic granules on top. The granules are what give the shingle its final shade, which you can choose from to fit the vision you're aiming for.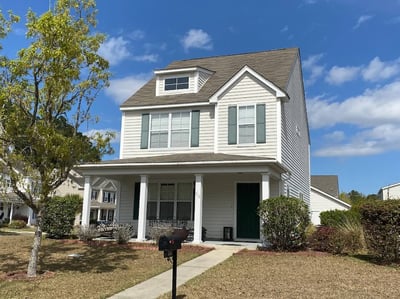 Three-tab shingles get their name from three asphalt tabs that are used on each shingle. They're designed in a flat, single layer with three tabs placed evenly apart on the lower section. As you can imagine, the tabs fit together sort of like puzzle pieces during installation. The final result is a uniform, rectangular pattern that is known for this roofing selection.
Why does it matter?
The materials used to create your roofing selection have a direct impact on the way it will perform when faced with the dangers of the outside world. If you really want to have an idea of the durability outlook of the roof type you're considering, find out what it's made of and compare it with other materials. That will tell you a lot about how long it will last in comparison to other options you have.
How Much Do Three-Tab Shingles Cost?
When it comes down to costs, how much you'll pay is dependent on several factors like the square footage of your home, its complexity, if you have skylights or a chimney, and labor. Three-tab shingles are one of the most price-friendly roofing options available today, so you can expect to pay less than their competitors, especially high-end selections like copper metal roofing or designer shingles.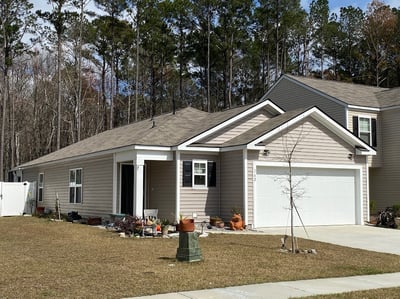 As a rule of thumb, if your house has a basic one-story construction with two straight sides and no skylights or valleys, you'll pay less. The ballpark cost for three-tab shingle installation on this type of home (2,000-square-foot) can range from $7,300 to $10,600 but is much more likely to be on the lower end. For a more complex home with a chimney and valleys, you're more likely to pay on the higher end of that cost estimate.
Which roofing company you go with also plays a huge factor in how much you'll pay for your new roof. Different roofers have different deals with material manufacturers. Make sure you pick a roofing contractor who has advanced credentials and is at the top of their game to ensure you get the most bang for your buck.
Finding a roofer can be a bit of a process, but we always recommend getting prices from a few different contractors and then going from there. Getting a second and third opinion helps narrow down your selection. Though it may seem daunting, it's worth it to find a roofer that you know will take phenomenal care of your home.
Am I Ready for a Three-Tab Shingle Roof?
You could be! However, if you still aren't certain, it's understandable and completely normal. Searching for the perfect roof takes time and a lot of research. You're in luck, though, because RoofCrafters has you covered in the education department. Check out our learning center for more information on roof types, costs, and so much more.
Ready to chat with an expert? We're more than thrilled to assist you. And while you're at it, feel free to check out our comprehensive roofer checklist to help you decide how to find an excellent roofer for your project.
At RoofCrafters, we love providing anyone who chooses us optimal service and a caring set of hands. If you want to get in touch with one of our client experience agents, click the button below.
I'm a native Georgian who spends my days nurturing my passions and embracing the quiet life. With a penchant for taking the road less traveled, I love discovering new ideas, rooting for the underdog, and taking the long way home. I enjoy spending time with family and friends, writing, and homesteading.