How to Deal With Emergency Roof Repairs (The Right Way)
April , 2023 | 6 min. read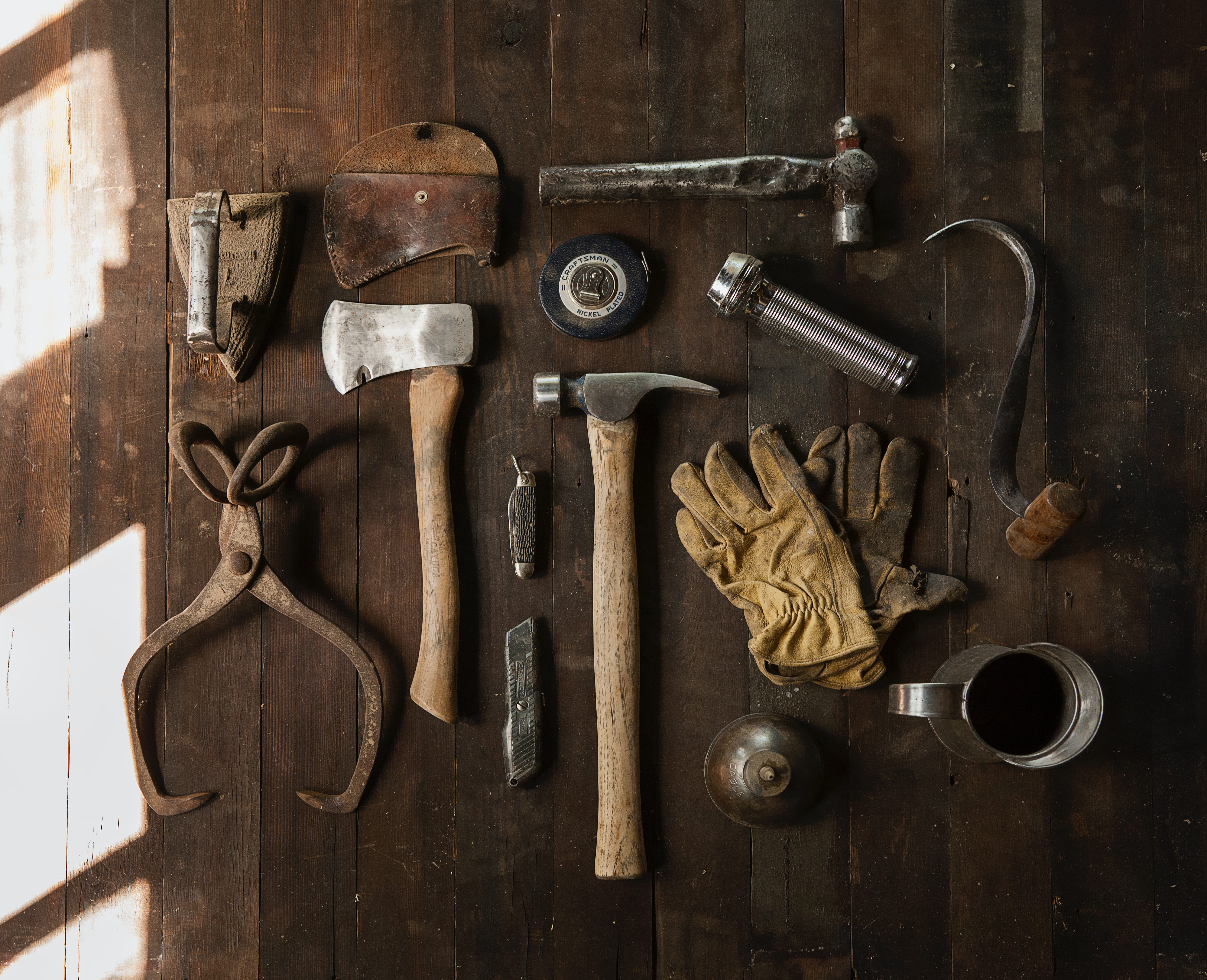 Roof repairs are rarely easy, especially the untimely, stressful, "why is this happening to me" emergency kind. Even if you know what should be done, you are unlikely to have the tools and safety equipment required for the job. On top of that, finding and hiring a decent roofer is an important task, as the quality of their work will determine the quality of your roof. So, with this in mind, how should one deal with emergency roof repairs correctly?
These repairs are usually temporary solutions that are implemented until a more permanent fix can be made. However, quick action is crucial in emergency roofing repairs to prevent further damage and minimize repair costs. RoofCrafters has been in the game for nearly 30 years now, and if you ask us, it's of the utmost importance to contact a professional roofing contractor as soon as possible if your spidey senses start to tingle urging you to get your roof assessed.
That being said, if you're reading this article, you may have an inkling you've got some pretty serious damage on your hands, or roof (pun intended), and you're curious how to get assistance as soon as possible. You're in luck because, in a few short moments, you'll learn the 6 steps to getting started on your emergency roof repair, as well as what your next steps look like. So, enough chit-chat; let's jump right in!
How to Deal With Emergency Roof Repairs the Right Way
We will now outline the basic steps to take for emergency roof repairs. Since there are numerous types of roofs and even more issues they can face, we couldn't outline how to deal with every problem for every roof. So, instead, we will give you a rough idea of what your emergency roof repair will likely look like.
Step 1: Assess the Damage
Once you've noticed an issue with your roof, the first step is to assess the damage. If the damage is minor, you can climb on the roof and perform temporary repairs. That, of course, implies that you have the tools and skills necessary for such repairs. Roof issues can sometimes cause plumbing and even electric issues with your home. In this case, you might want to shut off water or power and only attempt the temporary repairs.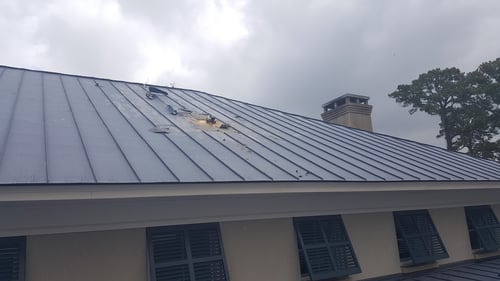 If, on the other hand, the damage is severe, you need to take a different course of action. If there is a chance that the roof might collapse, you will need to vacate your home. Situate your family safely first, and only then start worrying about your possessions.
Step 2: Prevent Further Damage
Once your family is safe, you can look to protect your items. Again, if there is a chance that the roof will collapse, forgo saving the items. But, if there is a heavy leak, and you feel that you cannot safely store your items within your home, you must relocate them. The best action is to hire reliable, trustworthy movers offering packing services.
Unfortunately, finding such movers in a short time can be tricky. For instance, if you live in Pinellas County, FL, you can find help from local experts faster if you search online. However, having several reliable local movers, plumbers, electricians, and mechanics is beneficial, making emergencies much easier to handle.
Step 3: Patch Up the Roof
If there is a minor hole or a leak in your roof, you can look to patch it up. Again, we will assume that you have work boots and gloves and some experience with house repair. If you've never dealt with home repairs, don't let an emergency roof repair be your first. Once you locate the hole or the leak, you can cover it with plastic sheeting.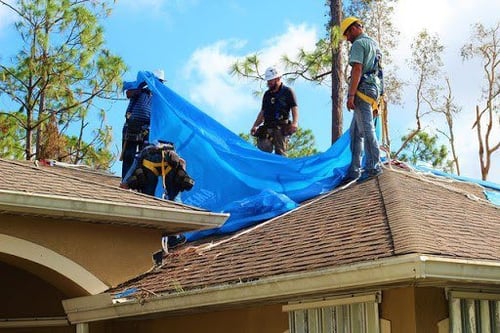 By doing so, you will prevent water from seeping into your home. What's important is that you don't overdo your repair and cause further damage. Only put enough pressure on the roof so the water cannot seep in. If you put too much material, it can easily cause far more trouble.
Step 4: Invest in Professional Help
Professional roofers know how time-sensitive emergency repairs are. Therefore, you shouldn't worry about whether someone will rush to help you. You need to worry about whether or not someone will know what they are doing. Remember that contractors know how panicked people become regarding emergency repairs. Therefore, some may charge exorbitant prices to "make their repair as quick as possible." To avoid people reaping benefits from your misfortune, you will need to take some time to find a reliable contractor to repair your roof.
Go online and only consider those that are licensed and insured. Check their reviews and see if they have experience with emergency roof repairs. Once you find a few, ask for a written estimate, and have them outline how long they feel the repair might last. Make sure that whatever you agree upon is put in writing, as doing so is essential for insurance. And, if they decide to change their mind and charge you double or triple, you will have some legal ground to stand on.
Step 5: Document the Repair
Once you've found a professional who can deal with emergency roof repairs correctly, you should look to document the damage. Take your phone and take both photos and videos of the damage. Both on the outside and the inside.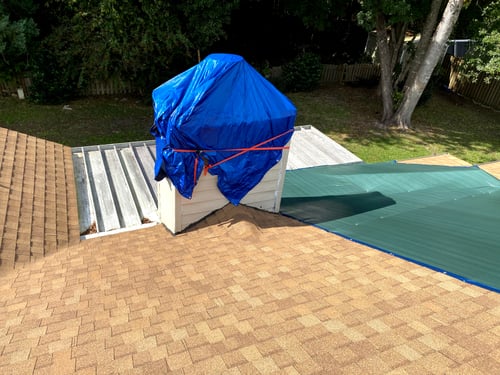 Also, document your temporary repairs, and provide a brief explanation of what you've done. Once you need to file for an insurance claim, this documentation will be pretty helpful.
Step 6: Talk With Your Insurance Provider(s)
Lastly, you need to contact your insurance company. Even basic home insurance will cover most roof damages. The insurance company may even outline how you are supposed to handle the temporary repairs or even outline a roofer you can call. In any case, you need to provide all the information and documentation you have and follow their protocol for insurance claims.
Prepared for Your Repair?
By now, you ought to have a good idea of how to deal with emergency roof repairs. But, before we finish, we should give you a possible alternative. Namely, you can contact the insurance company before the roofing contractor if your roof is covered. Some insurance companies may cause problems if they see that you've tried to fix the roof on your own and potentially caused more damage. Or that you've hired an expensive roofer.
Decent companies understand the urgency of the situation and won't cause problems. But, if you don't feel that your insurance company is that decent, you might want to put step 6 right after step 2. If you're curious about the emergency roofing options in your area, it's important to acquire several different roofing estimates from differing companies before choosing the contractor that's the best fit for your roofing needs. Time is not necessarily of the essence in this situation, however, don't let stress or anxiety overshadow the need for a reputable contractor.
If you're struggling to find the best contractor for the job, be sure to download "The Top 10 Most Critical Questions You Want to Ask Your Potential Roofing Contractor". This checklist includes several different prompts to ask your roofer to prepare you to hold the company accountable for its quality of work and services when it comes to your upcoming roof repair.
My name is Cassie, and I'm the Content Manager here at RoofCrafters. I was born and raised in Chicago, Illinois, and made my way out to Florida post-college graduation. I'm incredibly passionate about writing and creating valuable content that helps others with the collaboration of my marketing team. When I'm not working, I enjoy shopping (a little too much), spending time at the beach, and reading!