Will Insurance Cover My Roof Tear-Off and Replacement?
February , 2023 | 5 min. read
By Joe Martinez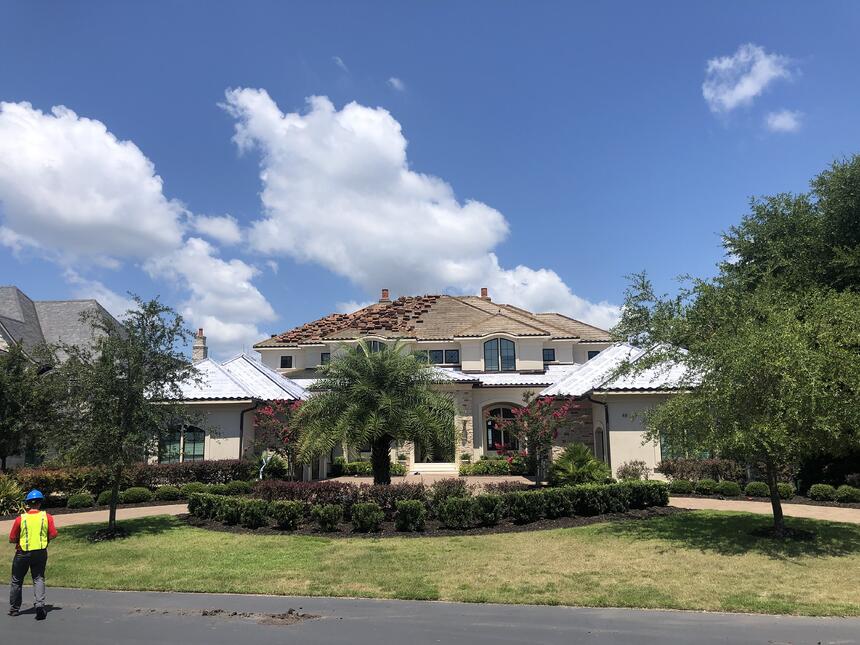 Roof tear-offs and replacements can be inconvenient, especially when you don't know what insurance will cover and what you'll pay out of pocket. The stress of untimeliness and expenses for a large roofing project alone is enough for people to put necessary work off for months, sometimes even years.
At RoofCrafters, we feel your pain. In our 28 years of roofing experience, we've just about seen it all. Life is busy, and no one has the time to spare on the inconvenience of a roof replacement, let alone spare cash to throw at the problem. Not to mention, where do you even start?
We know this all can be pretty confusing, so we've written you an article to help walk you through the process. Take this as your guide, where you'll learn what you need to know about the roof tear-off and replacement process, as well as what your insurance will help you cover.
Roof Tear-Offs
When you decide to get a new roof, your contractor will first conduct a roof tear-off. They will inspect your roof and remove the shingles section-by-section to prepare for a new roof. Basically, the roofing tear-off process is exactly what it sounds like.
When you decide to go through with the tear-off process, everything that gets replaced will be brand new. Any rotted decking will be removed and replaced, leaks will be repaired, and new flashings will be installed. Not only will a tear-off job last you longer than any repair or overlay, but it will also add significant value to your home.
What is the Average Cost to Tear-off and Replace a Roof?
The cost of tear-off and replacements varies depending on the type of roof, the material used, and the coverage area. It's important to take into consideration if your roof is steep or complex, as it will increase the average cost.
To give you a better idea, here are the average costs to tear off and replace the roof on 5 of the most popular roof types we install on average-size homes:
3-tab Shingles $7,300 – $10,600
Architectural Shingles $11,200 – $17,100
Upgraded Architectural Shingles $13,100 – $19,000
Metal Roof $27,500 – $42,300
Tile Roof $33,700 – $69,800
Will Insurance Cover My Roof Tear-Off and Replacement?
If the price range for a new roof scares you, then you aren't alone. With insurance, your average cost can be as low as your deductible since most policies cover roof replacements. You are only responsible for the policy deductible if it has damages that qualify. Insurance companies may even discount your policy after replacing your roof, thereby saving you hundreds of dollars every year.
Cases Where Insurance Covers Damages
If your roof is damaged because of an accident, such as heavy objects falling on it and causing extensive damage, then your insurance company will cover it.
Vandalism by a third party is also covered by insurance, as is any roof damage caused by fires. When it comes to acts of nature, the coverage is specific to your insurance policy, so check with your service provider.
Any damage caused during storms is eligible for insurance coverage such as: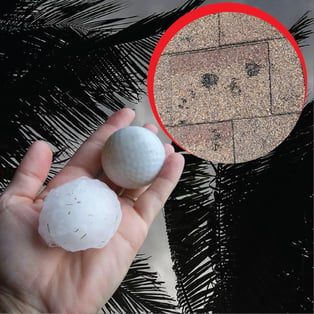 Impact damage by hail
Roof leaks during storms
Fires caused by lightning
Roof damage from trees
Roofing damaged by wind
Cases Where Insurance Won't Cover Damages
Insurance companies have certain terms that you have to comply with to remain eligible for insurance claims. Here are some of the cases where you won't receive an insurance payout:
Age. Don't expect a payout on a shingle roof that is 15 to 20 years old. Most insurance companies offer limited or no coverage on older roofs. Even if your insurance policy otherwise covers the roof damage, older roofs are often denied due to age.
Neglect. You should call a contractor to inspect your roof bi-annually, at least. A roofer can diagnose problems that could save costly repairs or worse, have your insurance deny the claim because of maintenance neglect. Diagnosing problems early allows you to save on future repair costs.
Self-inspections. You should inspect your roof for damage frequently. Conduct visual inspections to ensure that everything is in order, and call a roofer if you see any signs of damage. Always call a roofer after a storm to look for any damage that might not be visible on the roof.
Inexperienced Contractor. Insurance doesn't cover damages caused by improper installation or faulty repairs. Never treat your roof as a DIY project or try to save money by hiring a cheap roofer for the job. Roofing is a highly specialized field, and most contractors charge according to their experience and skill.
Should I Tear-Off and Replace My Roof?
Before reading this article, you were probably pretty bummed out about smashing open your pretty piggy bank to pay for your roof tear-off. Knowledge is power, and now you know what aspects of your roof tear-off insurance will cover, and which ones it won't
In order to be sure, having a professional contractor break it all down for you will give you the best idea as to what insurance will pay for. RoofCrafters has decades of roofing experience in South Carolina, Georgia, and Florida, and our contractors are eager to help you with your roof tear-off.
If this guide has you feeling a new sense of hope, go ahead and schedule your inspection with RoofCrafters today, and one of our experts will give you an honest inspection to see what your insurance will cover. In the meantime, browse the extensive resources listed in our learning center. We recommend reading, "Is Your Roof Covered by Homeowner's Insurance?" so that you can better understand your policies.
At RoofCrafters, our mission is to provide job opportunities for others to thrive and grow while making a meaningful impact within our communities.