Roof Types | 2023 Replacement and Cost Guide
December , 2022 | 13 min. read
By Macie LaCau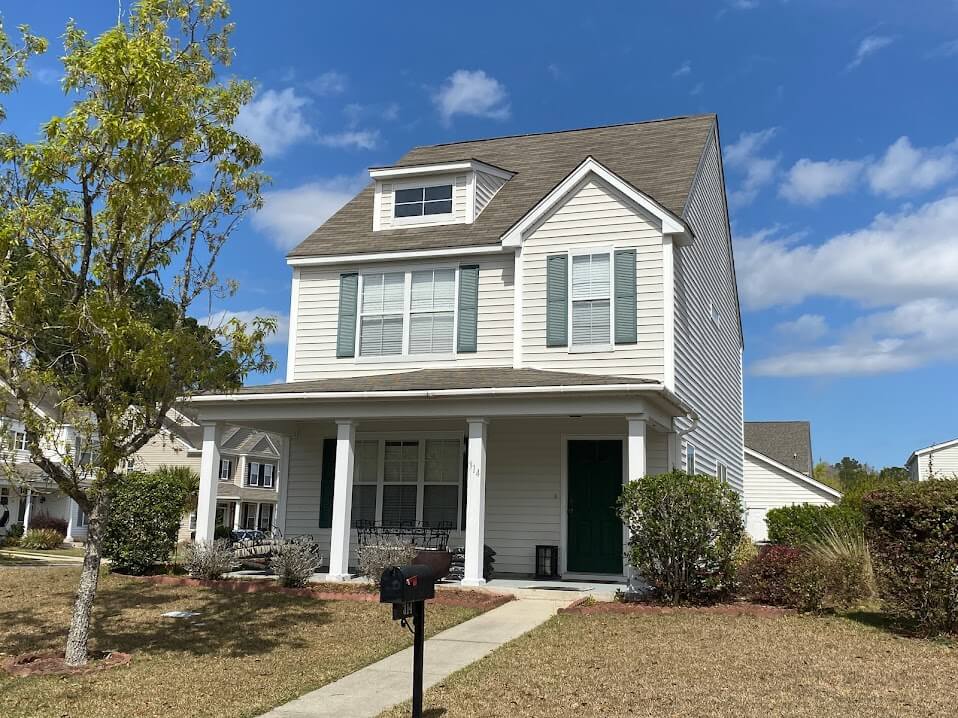 Finding a new roof can be an exciting experience for any homeowner, but there are a lot of options to choose from, aren't there? The last thing you want is to be in the dark about potential opportunities that could make your house feel like home. Picking out that perfect roof is the cherry on top of your home improvement experience.
Here at RoofCrafters, we've installed roofs in the Southeast for thirty years. In our almost three decades of service, we've provided homeowners like you with vital information that can help you make a final choice regarding roof installation.
This article is a comprehensive guide of every roof type, material, and structure, along with their costs, that you'll find in Georgia, South Carolina, and Florida in 2023. By the time you're finished reading, you'll know what to expect from each roof selection, helping make the process easier for you. We'll start by going over each roof type to give you an idea of your choices.
Roof Types by Material
Each type of roof represents a specific aesthetic look and function. While some may prefer something along the lines of a ranch-style home, others might search the market for something more contemporary! Roof types can be put into groups based on their materials, shapes and styles, and structural design.
Roof Materials
Asphalt

Metal

Clay

Concrete

Wood

Slate

Single-Ply

Synthetic
Roof Styles
Shingles

Standing-Seam

Screw-Down

Tiles

Flat
Roof Structures
Gambrel

Flat

Gable

Mansard

Hip
The type of roof you have installed makes all the difference in how it protects your home, what the final look will be, and how long it will last. It's essential to understand the different roof types and what you can expect from each of them before and after installation. Though some homeowners care more about curb appeal, others prefer a roof that'll hold firm for a lifetime. Your personal preference will influence your final decision.
Metal Roofing
Over the past 20 years, metal roofing has become one of the most sought-after roof types in the industry. Metal roofing was popular in the early 1900's and then re-emerged later on. You won't find many houses with metal roofs in your average neighborhood, though. Why is this? Well, the upfront costs of metal play a considerable part.
Clay or Concrete Roofing
If you've ever seen a Spanish villa-style home, the first thing you likely noticed was the clay roofing. Clay roof tiles have a signature aesthetic that is thicker than most other roofing options. Because of this, they are durable and easy to maintain.
Slate Roofing
Slate tile roofing is one of the market's heaviest and most expensive types, but it is a superb option. It's made of carefully broken stones nailed into place so that all the nail holes are covered. Slate is known for being incredibly beautiful and durable.
Wood Roofing
Wood roofing is an excellent choice for homeowners looking for a rustic, cozy, traditional selection for their homes. They come in two styles – machine-cut wood shingles or hand-split wood shakes. They mostly come from 200 to 300-year-old conifer trees. While wooden roofs can be an energy-efficient and aesthetically-pleasing option for some, they have declined in popularity over the years due to fire hazards.
Asphalt Roofing
Asphalt shingles come in numerous styles and colors and can be a wonderful addition to many homes. These shingles consist of a base mat on the bottom, a layer of waterproof asphalt in-between, and ceramic granules to top it off. The granules provide these shingles with many different color options that you can choose from to fit the look you want for your home.
Roof Styles
Every roof type presents either one or multiple different styles and colors to choose from. Every style has a specific flair you can pick or customize to suit your roof and personal preferences.
Shingles
Three-Tab Shingles: Three-tab shingles are the most basic form of shingles, and they get their name from how they are shaped and installed. They are made of a single layer of asphalt that's cut into strips. They are also the lightest shingle type, making them much more affordable than architectural and designer shingles. The average cost for three-tab shingles on a 2,000-square-foot home is about $7,300-$10,600.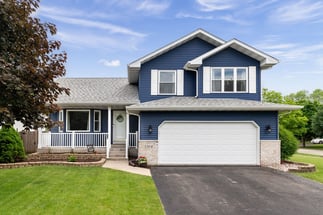 Architectural Shingles: Also known as laminate or dimensional shingles, this is the most popular type of asphalt shingle roof. During the manufacturing process, the base mats are given two or more layers to create a multi-dimensional appearance on your roof. Because of these extra layers and weight added, architectural shingles are exceptionally durable. On a 2,000-square-foot home, the regular grade costs are in the average range of $11,200-$17,100.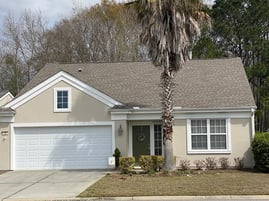 Upgraded Architectural Shingles: Side by side with its comparable alternate, the 'basic' architectural shingle, there isn't any comparison. This shingle is much heavier and thicker, creating more definition and giving your roof more "wow" and curb appeal. The average cost of upgraded architectural shingles is $13,100 to $19,000.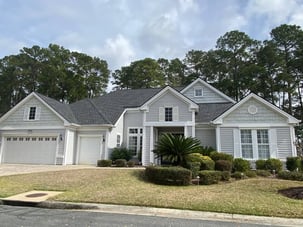 Designer Shingles: Last but not least is designer shingle roofs. Designer shingles are also considered a luxury and are the highest quality type of asphalt shingles on the market. Designer shingles on a 2,000-square-foot home cost in the average range of $18,500-$22,000.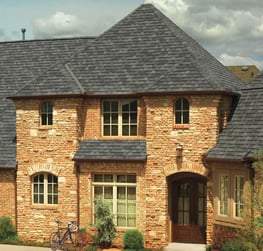 Standing Seam
Copper: Copper is one of the lifetime metal roof options. Being one of the rarest types of metal used for roofing, combined with its non-corrosive or rust-free qualities, makes copper one of the most expensive metal materials used. On average, copper tiles can cost between $35,700-$67,500 for a 1,700-square-foot roof.
Steel: Steel roofing is the most popular material for metal roofing products. Steel metal is galvanized steel hot dipped in a zinc coating. Steel is more affordable and can be as effective and efficient as the other available types of metal roofing. The average price for steel metal roofing is between $10.50 -$19.00 per square foot.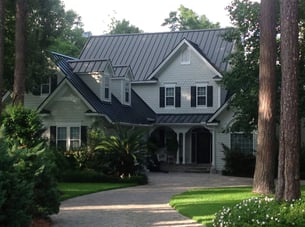 Lead: Lead roofing is another one of the most sought-after materials used on unique and rare roofing projects. Most lead roofs have a copper or zinc base with a lead-coated finish, which helps reduce the overall weight without losing its insulating features. The average cost for a lead metal roof is between $9,350-$31,500.
Zinc: Zinc metal roofing is most commonly used in standing seam metal roof installations. It is popular in the European market but has become a prevalent roofing system in the United States over the years. Rheinzink, based in Germany, is the World's leading producer of zinc roofing materials. The average cost of zinc roof panels is between $30,400-$47,600.
Terne: Terne metal is an old English term for tin. A tin roof has a steel base or core coated with tin alloy. This roof is less popular than the previously mentioned metal because it will require maintenance. Once the tin alloy coating wears off, it will need another layer to protect the steel from harsh weather elements, or it will rust. The average cost for terne metal roofing is $5,950–$23,800.
Aluminum: Aluminum is one of the most natural energy-efficient metal roof materials available, and it is reflective, fire-resistant, and non-corrosive. If you live on or near the ocean or saltwater, this is an excellent choice of metal roofing because it won't rust. The average price for aluminum metal roofing is between $13.50-$19.50 per square foot.
Galvalume: Galvalume metal is also a metal that has a steel core and is coated with aluminum to prevent corrosion. Galvalume is much like steel roofing and comes in the same thicknesses- 24 gauge, 26 gauge, or 29 gauge. It is also available in all 4 of the different panel profiles. The 24 gauge is the most popular for residential installations, however. The average price for galvalume metal roofing is between $9.00-$18.00 per square foot.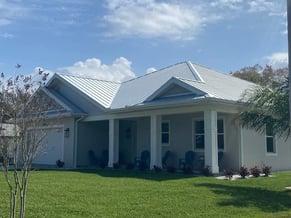 Screw-Down
Multi-Rib: The Multi-Rib panel can be installed in various commercial and residential establishments. The panels are multi-use and secured with fasteners.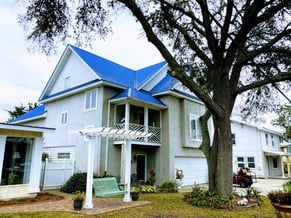 5-V: 5-V Crimp offers durability you can depend on in any climate. These high-quality, low-maintenance metal panels are the preferred choice for cost-conscious homeowners. These panels are often used in residential buildings due to their sleek aesthetic appeal and long-wearing performance. The cost of screw-down metal roofing is between $16,500 for a simple home and $31,700 for a more complex one.
Tiles
Flat: Flat tiles are made from concrete – a mix of water, cement, and sand – molded under high pressure and heat. Flat tiles are also very resistant to fire, wind, and hail, making them a good choice as a safe material on your roof if installed correctly. On average, a flat tile roof can cost between $8,274-$21,005.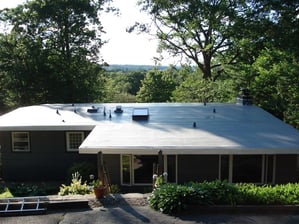 Spanish Style: Spanish tile roofing is a highly sustainable material made of terracotta or clay. Because of its regenerating material, it typically lasts longer than alternative roofing selections. The tiles are made into a rounded "S" shape to lock in with one another. The average cost for Spanish roofing tile installation is $33,700-$69,800.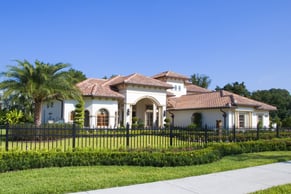 Flat
TPO: TPO is an acronym for thermoplastic polyolefin and is a single-ply membrane used mainly in commercial roofing; however, there are times when residential homes will take advantage of it, too. Most TPO roofs cost between $6,700-$21,000 on average.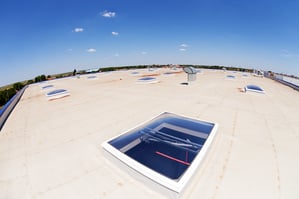 ModBit: Modified Bitumen, or Modbit, is a primarily commercial roofing material used for nearly 50 years. It's made up of a membrane that consists of several layers of bitumen (asphalt), fiberglass, and rubber-based polymeric binders. These layers are then fused to create the final product- a single-ply system that's easy to install and durable against natural forces. ModBit roof installation costs $4,700-$8,500 per 1,000-square-foot home on average.
Roof Structures
Think of your roof's structure as the frame that outlines the roofing system. The structure combines several materials that make up an intricate, functional system.
Gambrel
Gambrel roofs are barn-style roofs with steep slopes on two sides and an upper slope on top. The shape allows for a storage unit or attic on top and gives homes a rustic and traditional look.

Flat
As the name suggests, flat roofs have a flat design that can be used as a deck or patio. However, they are not entirely flat and have a slight slope to help with water drainage. They also need to be adequately waterproofed to avoid leaks or mildew.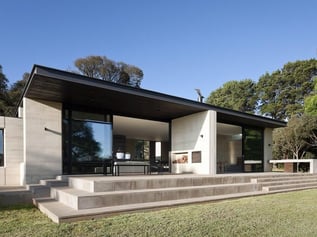 Gable
Gable roofs are the most commonly sought-after roof structure, and it has two slopes with a ridge at the top, forming a triangle-framed roof. Gable roofs can be customized by altering the steepness of the slopes.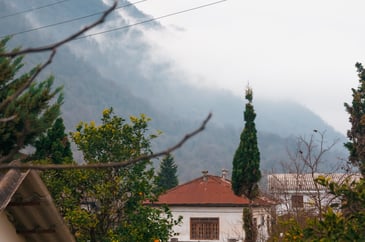 Mansard
Mansard roofs have slopes on all four sides that flow down from a low pitch-ceiling top. The silhouettes of the Mansard roof can have varied shapes like flat, curved, angled, sloped, or a combination. The architectural design of the roof will give your home a timeless, old-French aesthetic.
Hip
Hip roofs have equal-sized slopes on all four sides of the roof with a ridge at the top. This roofing option comes in second for popularity, particularly in snowy and rainy areas of the country, as the slopes can easily allow snow and rain to fall off the roof.
Am I Ready for A Roof Replacement?
It's possible! Even though absorbing all the roofing options at your disposal can be overwhelming, rest assured that you'll find an option suitable for you. If you're ready to talk to an expert, RoofCrafters is more than happy to assist you. Feel free also to check out our comprehensive roofer checklist to help you determine the best contractor for your project.
At RoofCrafters, we want you to know that there are dedicated professionals who can help make your roofing project a breath of fresh air! If you want to get in touch with one of our friendly representatives, make your way over to our contact page.
I'm a native Georgian who spends my days nurturing my passions and embracing the quiet life. With a penchant for taking the road less traveled, I love discovering new ideas, rooting for the underdog, and taking the long way home. I enjoy spending time with family and friends, writing, and homesteading.