Roof Replacement 101: Inspection, Tear Off, and Getting a New Roof
November , 2022 | 13 min. read
By Kevin Mills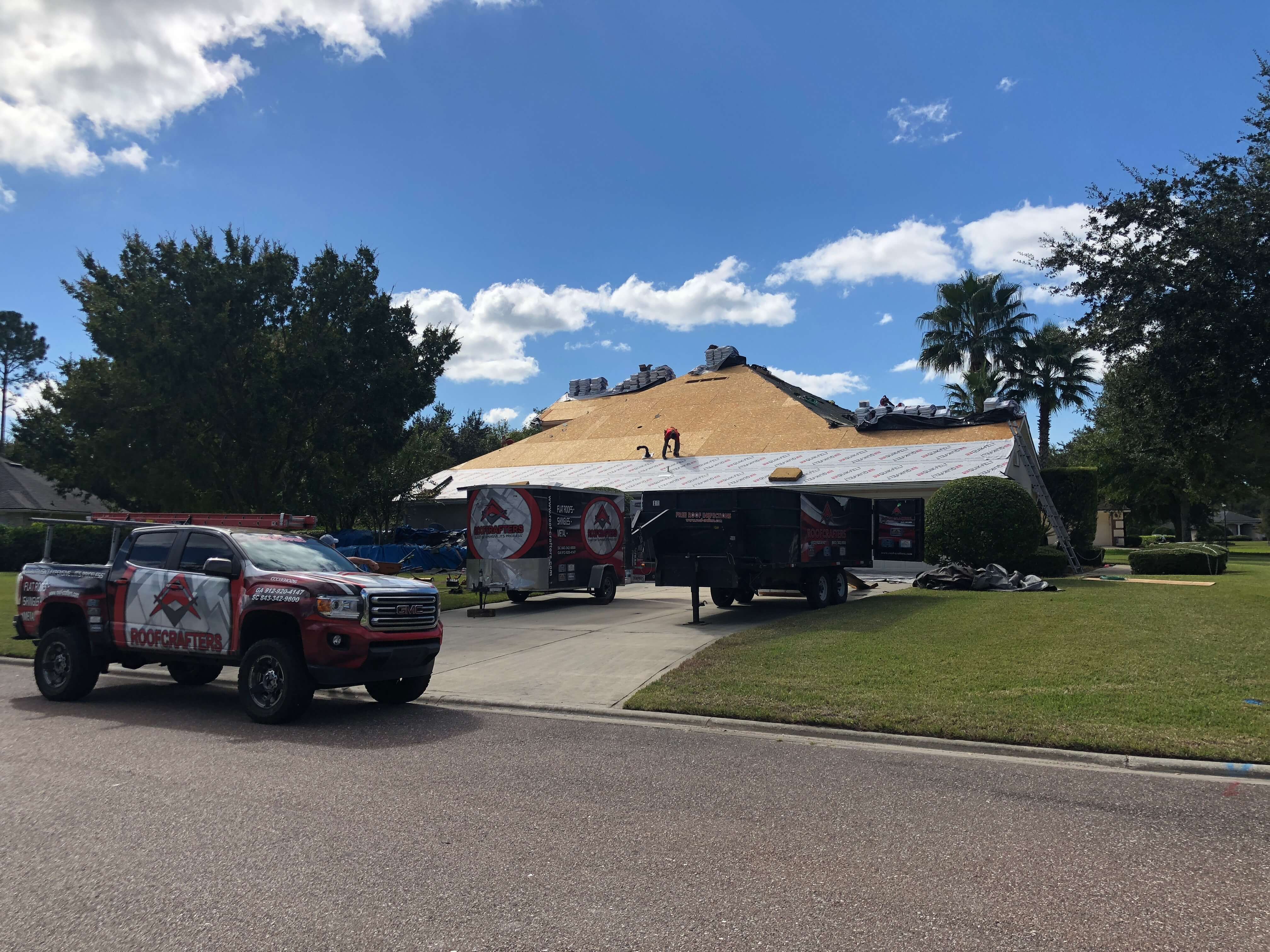 If you are considering a roof replacement and have a realistic expectation of how much it will cost, the next step is to understand what's included.
We know a roof is a large investment, and a high-quality new roof will surely last you a long time. In fact, installed correctly it should provide you with peace of mind for many years to come.
Look, it's no secret that many roof contractors cut corners or rush through the installation. They don't pay attention to the many important details. Specific installation techniques are required to get a high-quality roof replacement.
The day your roof installation begins is the most important day. It must be installed correctly to last. The replacement process may vary from contractor to contractor. But you will find that reputable roofing contractors follow a very similar process.
For nearly 3 decades our family at Roofcrafters has protected thousands of families. We've been providing high-quality roof replacements for 30 years. In this article, we'll share our roof replacement experience with you. And hopefully, by the end, you'll be better prepared for your upcoming roof project.
We'll cover:
Roof replacement inspections

What is a roof tear-off

9 steps to getting a new roof replacement
Let's dive in.
Why are Roof Replacement Inspections Important?
Roof replacement inspections are incredibly important to determine what your new roof will cost. When your contractor enters your attic, they'll be able to diagnose if your ventilation system is working properly. Or if your attic needs more ventilation.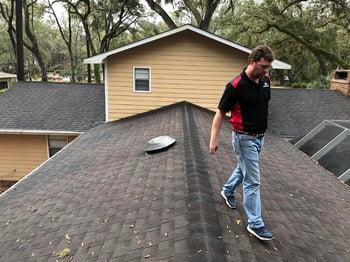 They'll also be able to conduct a comprehensive inspection on top of your roof; to make sure all the flashings are serviceable. A poor roof replacement inspection can result in expensive change orders and additional costs on the back end of the job.
​​What To Expect During Your Roof Replacement Inspection
Alright, so what happens during the inspection? Here are the steps your contractor will take during their inspections: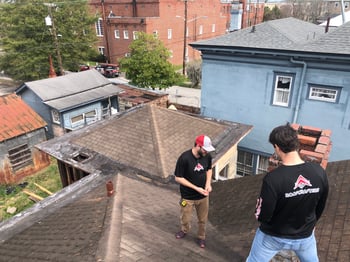 Visual inspection

Structural inspection

Material inspection

Take photos

Take measurements
Visual Inspection
Your contractor will start with a visual inspection. They'll walk around the property looking for signs of damage from the ground. One of the things they'll need to pay close attention to as they walk around the property is rotted or water-damaged fascia and soffits.
They'll also be looking at the landscaping, outdoor furniture, and any decks that will need to be protected during the roof replacement. It's important for your contractor to know what needs to be protected so that your property doesn't get damaged during the roof replacement.
Structural Inspection
During the structural inspection, your contractor will enter your attic and walk the top of your roof. During this part of the inspection, they'll check for signs of sagging and uneven roof planes. In addition to this, they'll examine the condition of your gutter systems. If you have a masonry chimney, this will be inspected now and thoroughly checked for cracks, and crumbling grout.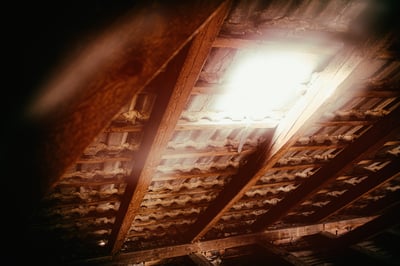 While in the attic, your contractor will check for proper venting. If the vent system is operating improperly, this can cause moisture and heat to build up, which in turn will decrease the lifespan of your roof. Why does proper ventilation matter?
Material Inspection
During the material inspection, your contractor is going to walk your roof and look for any loose, rusted, or damaged flashing. If your roof has any Skylights or mechanical pipes they will check the condition of those to ensure they are in good shape.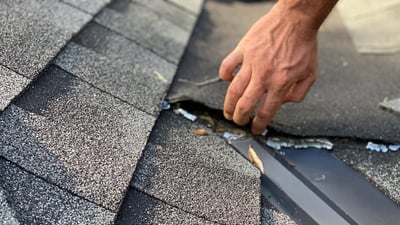 Again, they'll check to make sure the roof has adequate ventilation. Poor ventilation is one of the main reasons roof materials fail early. It also can cause your attic to condensate which can cause mold and dry rot to the wood decking.
Take Photos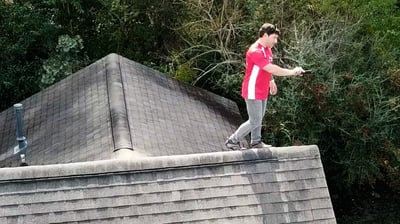 Your contractor should document everything at the property for your protection. The photos should include the driveway and all the landscaping, decks, and handrails around the property. Your contractor will also take photos of chimneys, skylights, pipe flashings, and all roof-to-wall details. Having these before and after photos will help everyone feel secure. They can also help when it's time to renew your insurance policy or should ever need to make a storm damage claim.
Take measurements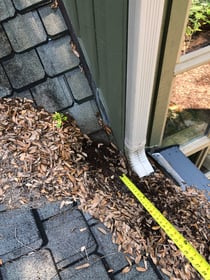 Last but not least comes taking all the field measurements on the roof. Any thorough contractor will measure your roof along with all the components that are needed for your roof replacements.
If your contractor sees bad flashing around your vent pipes, chimney, or skylights, this needs to be measured and added to the estimate. If not, this could mean that you're at risk for future expenses or change orders due to poor estimating.
What Is a Roof Tear-Off?
A roof tear-off is the complete removal of all the old roofing materials on your roof. During the tear-off, your roofing contractor will remove all the old roofing materials. Tearing off the roof section-by-section to prepare for your new roof installation.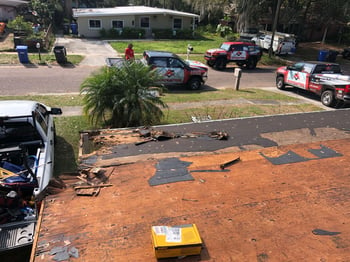 The tear-off process allows the roofing contractor to see the condition of the wood decking and determine if any wood is rotten. Damaged wood decking needs to be replaced prior to installing your new roof.
Why Are Roof Tear-Offs Important?
If you are asking, "Do I need my roof torn off?" Your new roof will only be as good as the wood decking. The new roof gets fastened to the wood decking. So, if the decking has any bad spots, the new roof would be compromised. Giving it a much greater chance of blowing off during any heavy winds in a storm.
3 Steps of the Roof Tear-Off
Fair warning, the tear-off process of your roofing project can get pretty messy depending on how close the dumpster can be placed to your home. The pitch or steepness of your roof will make it more difficult to throw the old roof directly into the dump from your roof.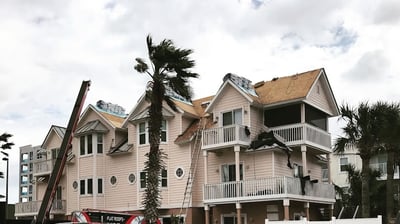 Your roofing contractor's job is to make sure the job site is safe at all times. They'll tear off the old roof, haul the old debris off your property, and properly dispose of the old roofing materials. It's a tough and messy job! But it will be cleaned up and hauled off at the end.
1. Making the Job Site Safe During the Tear-Off
One of the most important jobs your contractor has is to make sure you and everyone on your property are safe. This requires setting your job site up with the correct safety equipment.
Their main priority is to make sure no one gets injured on your property. At the same time, they have to make sure your property does not get destroyed during the tear-off process.
2. Tearing Off Your Old Roof
The roofing crew will use special tools designed to pry up the old roofing materials. The two most common tools are spades and pitchforks. The roofers will go over your existing roof with one of these tools. They'll remove the old materials section by section to prepare the decking for your new roof.
The tear-off will also include removing the old components. Some of the components included are:
Wood decking

Underlayment (Organic and synthetic roof underlayment)

Ice and water shield

Eave drip flashing (roof drip edge flashing)

Pipe vent flashing

Mechanical vent flashings

Roof-to-wall, chimney, or skylight flashing

Ventilation
3. Removing and Hauling Off Your Old Roofing Materials
The last and one of the most important parts of the tear-off process is hauling off and disposal of your old roofing materials. Your local contractor will be responsible for providing the waste container. They'll haul it off your property once all the old roofing materials have been thrown in the dumpster.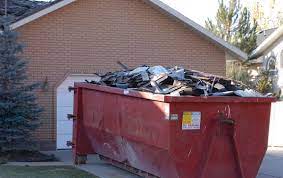 Some materials require special dumping procedures that are regulated by the Environmental Protection Agency. Depending on the type of roofing materials that need to be disposed of. Your contractor may need to haul the waste to a special dump that handles hazardous debris.
The tear-off portion of your roof replacement is critical. As you can tell by now, it sets up the remaining portion of your roof replacement to end in success.
Final Steps of Getting a New Roof Replacement
Now that you know all the important information surrounding the roof replacement. You can use that to your advantage when deciding how you'd like to proceed.
Related Article: When is the best time of year to do a roof replacement?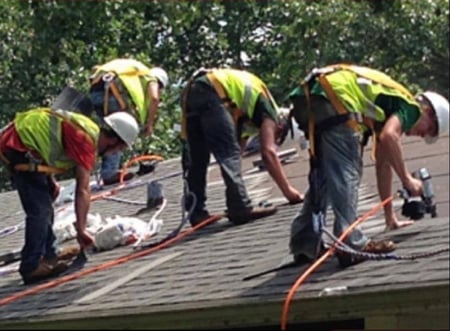 9-Step Roof Replacement Process:
The remaining steps are as important as the inspection and the tear-off. They tie the roof replacement project together. We've broken that down into 9 easy steps for you. You'll know what to expect once you choose the contractor for your upcoming roof replacement project.
1. Acquiring all required permits before starting
2. Getting things moved to set up the job site
3. Setting up safety and protection for your property
4. Tearing off your old roof
5. New roof material gets delivered
6. New roof gets installed
7. Clean up after the roof replacement
8. Dump removal
9. Inspecting the workmanship
Now that you've learned about roof replacements. You should be feeling pretty comfortable and confident with your upcoming project. You know what to expect in 9 easy steps, and you get to sit back and watch it all come together. Not so bad after all, right? To get a better idea of costs, here is a short video that we put together for you, to show the average cost of a tear-off and roof replacement.
If you're just starting the replacement process, you're probably getting ready to find and hire a local roofing contractor. We want to help you locate a great local roofing contractor, one that's the best fit for you. So, RoofCrafters has provided a hiring checklist, some frequently asked questions and the right answers that you need to get back. You can download the free checklist below.
If you are in the South Carolina, Georgia, or Florida area, you can schedule your inspection here to get your roof replacement journey started. If you'd like to learn more about your roof replacement, we recommend you check out this article next:
My name is Kevin Mills, and I am the lead estimator for RoofCrafters' Tampa division. I'm originally from Michigan, and I enjoy hunting, fishing, and spending any free time outdoors. What I'm most passionate about, though, is helping business owners and homeowners alike achieve their roofing goals, all while providing a seamless customer journey.