Can I Install My Roof During the Winter?
January , 2023 | 7 min. read
By David Toth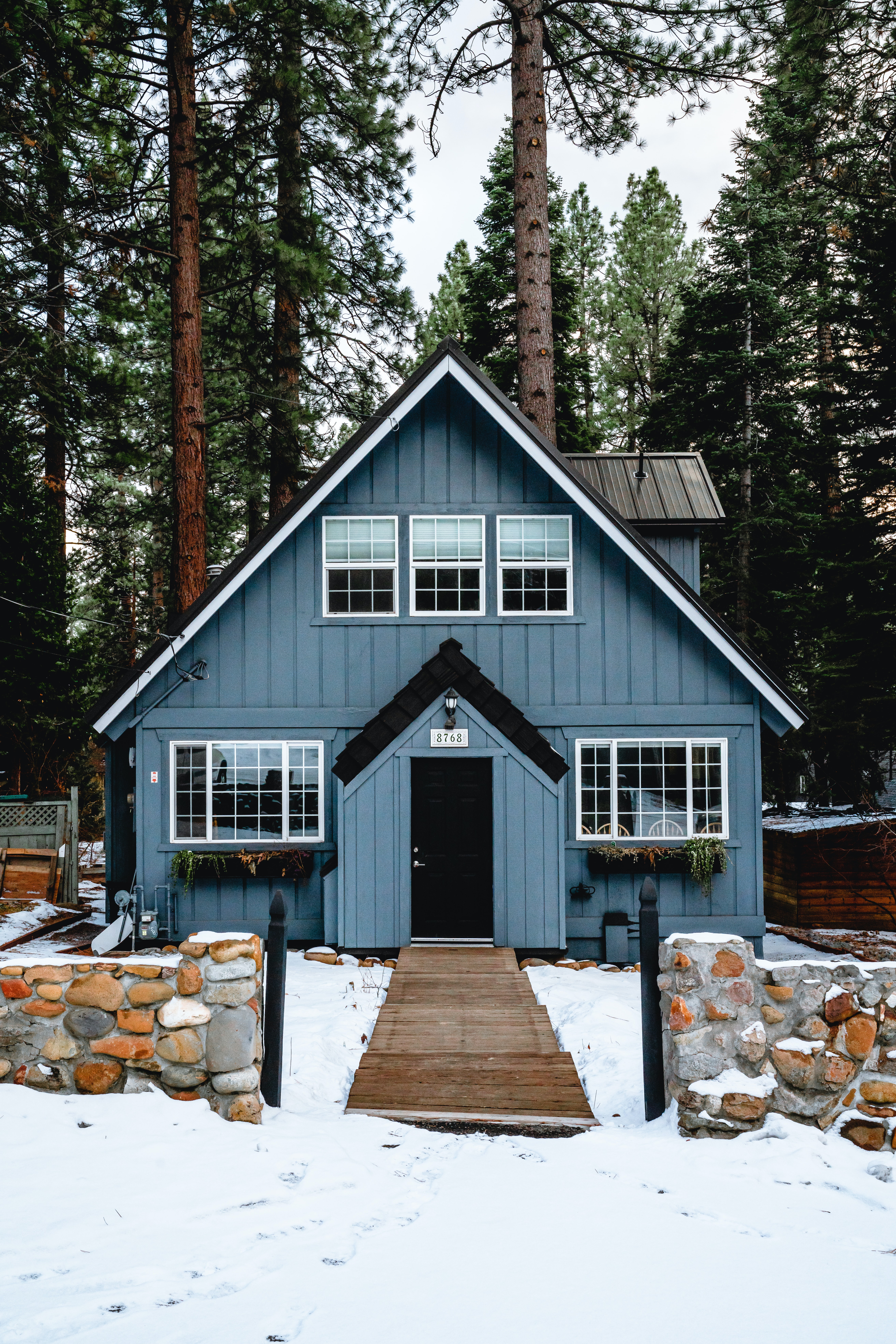 Winter is a time when Southerners feel like they can breathe- less humidity and less heat! The brisk cold of the winter also inspires many ideas among homeowners. For those who're snowed in, what better to do than browse home improvement ideas?
If you're going through that right now or are at least thinking about making some changes to your home (specifically your roof) during the winter, think twice. Winter can be a tough season for tweaking homes because of unprecedented weather conditions, slick ice, and brisk winds.
At RoofCrafters, we've repaired and replaced roofs in all weather conditions for almost thirty years. Think of how many storms take place during the span of three decades (thousands.) Over the years, we've learned what weather works for roof projects and what doesn't, and we're here to share our thoughts with you.
This article covers everything you may need to think about when it comes to winter roof replacements. Though it may feel like any moment is an excellent time for a new roof installation, there are a few factors to consider. By the time you finish reading, you'll better understand why winter roof replacements may not be the best bet for you. Let's begin!
What's the Deal with Winter Roof Replacements?
To let you know right off the bat- if your roof needs servicing or replacing, never hesitate to contact a professional roofer. Regardless of the season, if your roof needs help, always give your local roofing contractor a call to discuss what can be done. However, there are better seasons to adhere to roofing needs than winter for obvious reasons. Harsh weather can impact the safety of a roofing job, as well as how materials perform.
Walking on Thin Ice
Winter is a time of year when Mother Nature can go a little crazy. Even if you live in Florida or another Southeastern state, you can still (though, not as often) experience harsh winter conditions. Ice, in particular, can make roofing projects tricky. Imagine going on top of your roof with a blanket of hard, icy exterior on it. It sounds like a recipe for a bad time- and there's truth in it. Even though roofers are equipped to take care of roofs at any time of the year, it doesn't mean it isn't dangerous sometimes.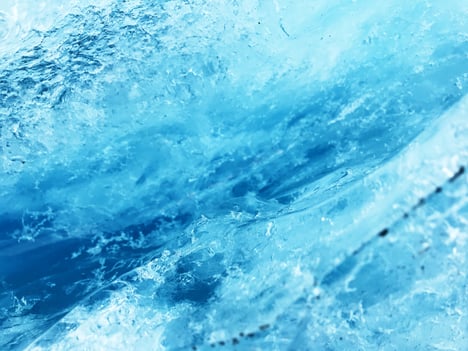 Keep in mind that if roofers face dangers on rooftops, you can, too. Trying to repair your roof on your own can pose consequences, so it's always better to play it safe and have a roofer take care of your roof for you. Even the utmost professionals face hazards, and not having the right equipment or training to fix your roof can create issues.
Brittle Materials
Cold temperatures can have a significant impact on the outcome of your roof replacement. Some materials just are less pliable when temperatures drop below 40 degrees, which can impact the quality of your roof installment, especially if your roofer is careless or inexperienced.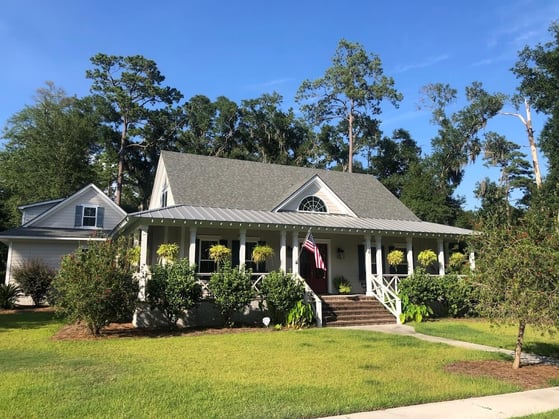 Different techniques and protocols are used during the winter regarding materials like shingles because they need to be kept above a specific temperature to work correctly. Some cold roofing materials will become brittle, crack, or have difficulty adhering to surfaces during the winter.
Emergency Repairs? In High Demand
The need for roofing services peaks during different times of the year. We're sure you're aware of hurricane season's impact on the roofing industry (queue flashbacks if you live in Florida.) There are other busy times for roofers, too, though. Winter is a time of unprecedented weather, primarily if you reside in a place where rain, snow, and sleet are unpredictable.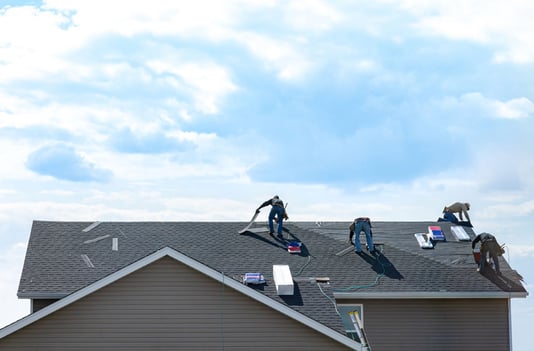 Roofers are often called for emergency repairs this season, so your contractor may be a busy bee when you reach out. However, if you do live in Florida, your roofer should be able to carry out your roofing project easily, regardless of the weather. Georgia, Florida, and South Carolina generally stay pretty mild during the winter, so your roofer doesn't expect to make repairs during a full arctic blast.
The Best Time of Year for Roof Replacements
Spring, summer, and fall are fantastic times of the year to have roofing work done, with autumn being the most optimal season. You can have your roof replaced ANY time of year, but some seasons are more pleasant.
Spring
Spring is a slow month for most roofing companies, meaning you could find a better deal. That's not a promise, though. Many factors go into the process of your roof project. Spring can be wet and rainy, however, so you should call your roofer ahead of time and discuss weather conditions with them. There's no harm in that- and it can give you either peace of mind or a word of caution when it comes to roofing repairs and replacements during this season.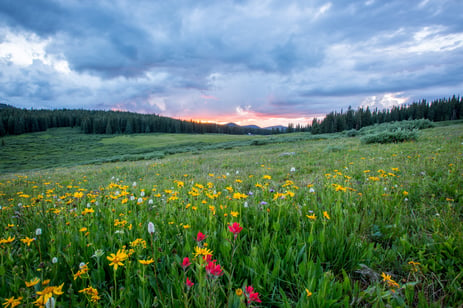 Summer
Summer is an excellent time for roof work, with temperatures being better for materials. Your roofer will also have the advantage of longer daylight hours. More hours put in = your project taking less time. There is a huge disadvantage for your contractor during this season, though. The heat and humidity can create harsh work conditions for your roofer and specific materials. High heat softens asphalt, making it less durable during these conditions. We wanted to note that with home improvement inspiration that peaks during this season, there are a lot of people that have roof work done. Your roofer is busy during the summer time, which means their prices typically increase until we ease into autumn.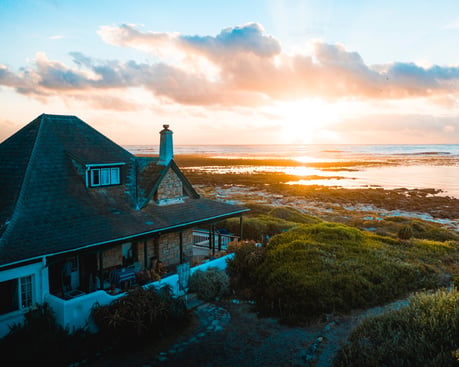 Autumn
Fall is also a busy season for roofers, but milder temperatures help roofers feel a lot more comfortable during projects. Because the weather is nicer, they can also work for more extended periods of time, meaning your roof may be completed sooner! The downside with many homeowners inquiring about roof work is that contractors become super busy.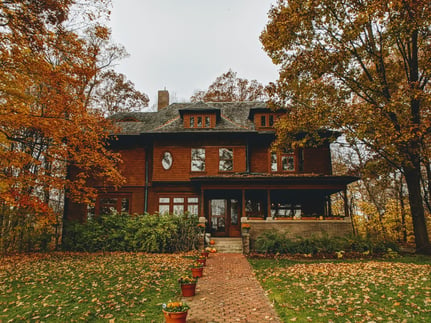 Similar to summer, though, with high demand, prices tend to be higher during this season. Remember that if you are inquiring about a new roof, you will need to schedule your fall roof replacement very early on to ensure that your contractor can fit you in. Keep it fresh on your mind so you can ensure your spot if you want your roof worked on soon.
Are You Ready for A New Roof?
It's possible! We know that though different times of the year are more convenient than others, but when it comes to roof replacement, sometimes you just can't wait. If you suspect your roof is damaged and needs appropriate assessment, schedule an inspection with a trusted roofing contractor. A highly skilled professional won't only let you know what your best bet is but will also gladly help you through the roof replacement process if needed.
At RoofCrafters, we want you to know that the roof of your dreams is only a call away. If you need to do a bit more research before you make any commitments, however, check out our learning center! Whether your roofing concern is common or more on the unique side, we may have some resources to refer to before making a call. But if you're ready to get in touch with one of our friendly representatives, head over to our contact page.
My name is David Toth and I am the lead estimator in North Florida with RoofCrafters Roofing. Originally from New Brunswick, I have called Florida home for the past 47 years. I enjoy cooking along with traveling to different historical areas in Florida when I have free time.