Why is a New Roof So Expensive?
March , 2023 | 7 min. read
By Kevin Mills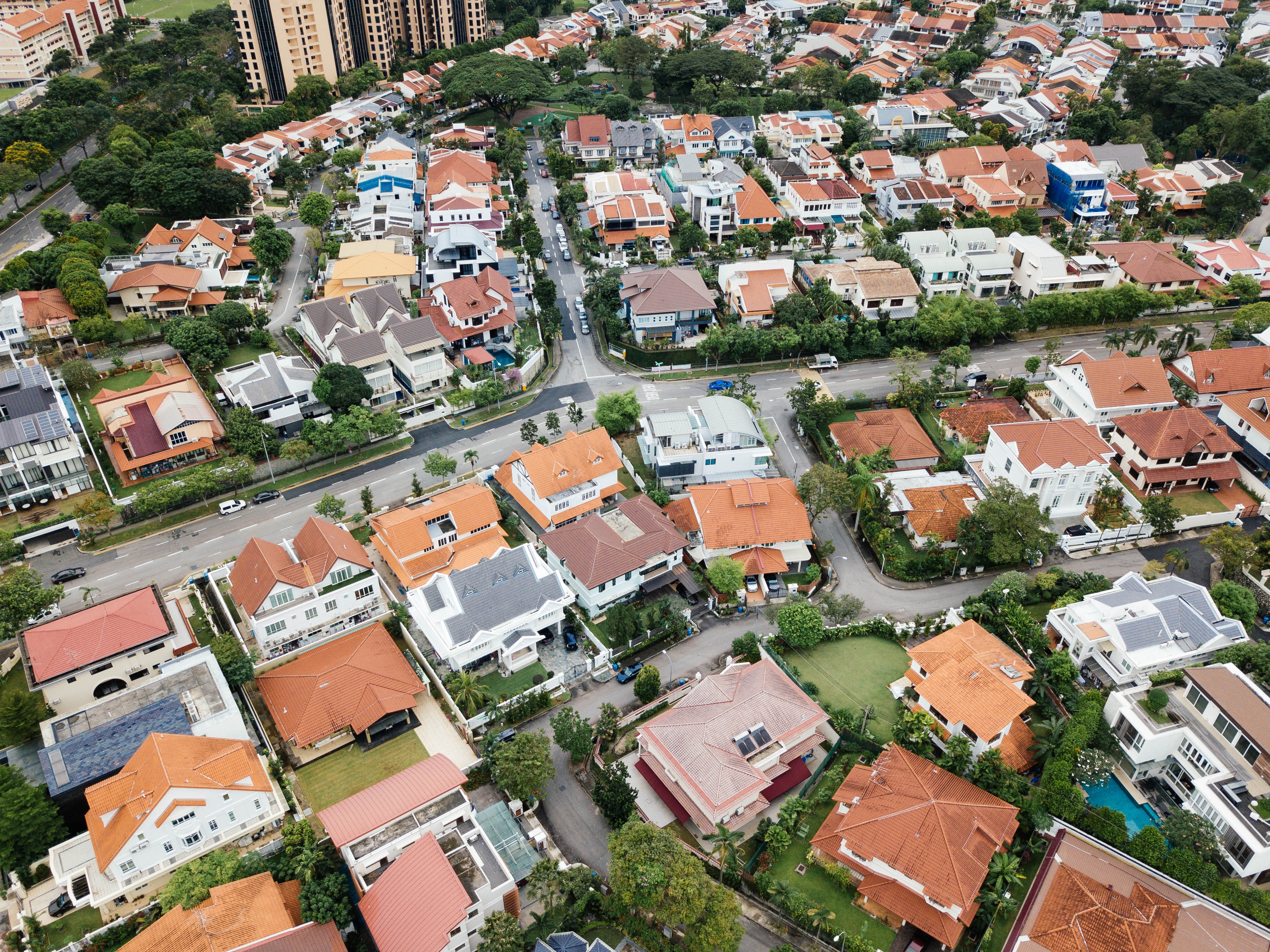 Have you been weighing your options for the installation of a new roof and wondering, "why is a new roof so expensive?" If you are, you'd be in the majority. Most homeowners don't understand how or why a new roof installation has to be so expensive. For that price, those shingles better sing and dance too, right?
RoofCrafters understands that a new roofing system can burn a hole in your pocket. I mean, we've been doing this for 30 years, so we get it. Although it's costly, and probably not the most exciting thing you can spend your money on, sometimes a roof replacement is your only option.
As far as the cost of a new roof goes, many factors come into play when accumulating the total. In addition to decking and roofing materials, several other elements are added to the cost of a new roof, such as ventilation systems and flashings. While you're here, we'll take a look at all the factors that might increase your roof replacement costs and the steps you can take to possibly prevent the costs from increasing further. Without further ado, let's learn why roofs are so expensive.
Why Are New Roofs So Expensive?
Several elements are included in total roof replacements or installations. These could include the roof deck, ventilation system, and gutters. However, to understand why a roof replacement costs so much, we need to evaluate each element and its condition. Let's take a look at all the segments of a roofing system that might affect the cost of a new roof, starting with the decking:
The Roof Deck

The roof deck is the element that provides added support and structure for the roof itself. Replacing a roof deck will depend on the intensity of the damage that has been caused. If the deck's integrity is intact and efficient enough to hold the weight of the new materials, you don't need to worry about the deck's costs. However, it's important to remember that the replacement costs of this element will only be revealed after the shingles have been torn down.
Quality and Type of Roofing Materials
Different types of roofing materials have different price points. For example, if you're using asphalt shingles, it will not cost the same as a real slate tile roof which is one of the most expensive roofing materials. When choosing the quality and type of materials, communicate your budget to the estimator in charge of putting together your roof replacement options. Choosing to have a beautiful new roof installed doesn't mean you have to break the bank.
Roof Ventilation System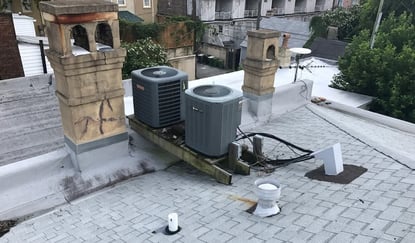 An efficient ventilation system prevents the roof from overheating and being susceptible to damage. This, too, is an added cost that will be considered after a thorough inspection of the roof vents. You can examine the roof vents yourself. Some giveaways of a poorly running vent system are warm, humid attic air usually accompanied by mold and mildew. Also, if your soffits are clogged with debris, your vent system won't run properly.
Flashing
Flashing is made out of metal and used between shingles and roof-to-wall transitions. For example, if the chimney or a wall aligns with your shingles, RoofCrafters will install flashing to prevent rainwater and other debris from getting under the roofing materials and causing damage.
New flashing will be installed to ensure the new roofing system is durable and efficient. It will be a good idea to ask any other roofing contractors that you've gotten quotes from if the flashing is included in the replacement services they are offering.
Other Crucial Roofing Accessories
Many other roofing components can add to the cost of a new roof for your home. It will be helpful to keep the following crucial but often overlooked accessories that might increase your overall costs:
Underlayment: The material that lies between the roofing material and the roof deck.

Water and ice protectors: A waterproof roof underlayment material that protects the vulnerable areas on your roof from ice and water damage.

Drip edge: Metal flashing installed at the edges of your roof to keep water from getting underneath your roofing components and causing damage.

Ridge cap shingles: Shingles that are designed specifically to fit the ridge of your roof.
By keeping these roofing components up to date and performing at their best, you can save money in the future when it comes time to install a new roof. Work smarter, not harder, people!
Can I Decrease the Cost of a New Roof?
While the cost of new roofs is a burden most of us are not prepared for, it rises even further if you don't have a well-maintained roofing system. If you're neglecting to properly maintain your roof and not keeping up with your yearly inspections, you're likely to pay more money when it comes time for a new roof.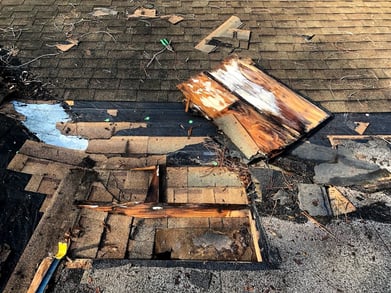 Roof leaks, among other avoidable occurrences, can cause some serious damage that will increase the cost of your new roof. To avoid increasing the cost of installing a new roof, you can take the following steps in the meantime:
Research: Conduct thorough research for the dimensions of the roof, the type of materials you should use, and the evaluation of the damage caused.


Communicate: Contact several roofers to get the best value for your budget and then choose the professional roofer who best fits your needs.


Plan ahead: Plan the replacement during the slowest season as roofers tend to get busiest during harsh weather conditions.


Acquire insurance.
Apply for an insurance claim, if you can. Ask your local roofer for help and assistance.
Will My New Roof Be Expensive?
The short answer to your question is yes, your new roof will be expensive. However, it doesn't have to be out of your budget! There are many different things you can consider and steps you can take to ensure that you can get a stunning new roof that fits your budget and your style.
You see, a new roof is an investment. Although it may be expensive initially, a roof replacement will pay for itself over time. How? Well, it won't literally hand you money, but it will protect you, your family, and your most precious assets. If you opt for a cheaper roof, not only will it not do its job, but it will cost you even more money down the road. To learn more, we recommend you read our article "Will a New Roof Add Resale Value to My Home?"
At RoofCrafters, we believe that a new roof is not a luxury, but a right. Everyone deserves to feel safe in their home, knowing that they have a roof protecting their family and belongings. If you're interested in a new roof but need to know more about price points, visit our pricing page, or contact us with any questions you may have. RoofCrafters is here to help.
My name is Kevin Mills, and I am the lead estimator for RoofCrafters' Tampa division. I'm originally from Michigan, and I enjoy hunting, fishing, and spending any free time outdoors. What I'm most passionate about, though, is helping business owners and homeowners alike achieve their roofing goals, all while providing a seamless customer journey.