Will a New Roof Add Resale Value to My Home?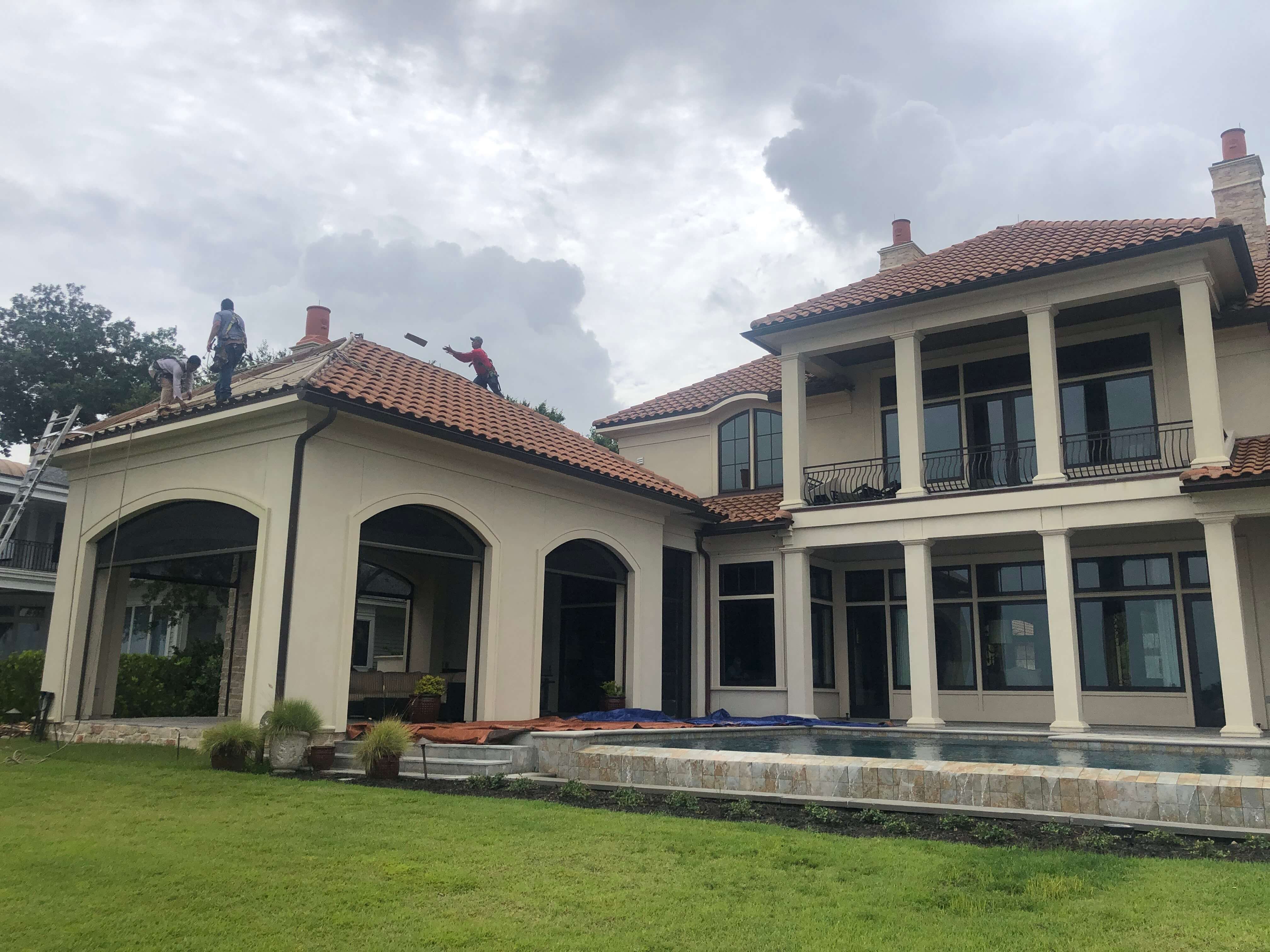 As homeowners, there is great pride in responsibility. Nothing feels better than a Sunday spent planting new flowers in your garden, fertilizing the lawn, or painting that first coat of your favorite color onto your home. There's the not-so-fun stuff, too, like cleaning out your gutters, removing moss and debris from your roof, or repairing a foundation crack. Fun or not, all of these little (or big) chores help to keep the value of our homes high.
The more flowers you add to your garden and fertilizer to your grass causes your to-do list to grow, though. Perhaps even past a point that by the time you complete the aesthetically pleasing chores, you're too tired to tend to necessary roof maintenance and something else you believe to be more important has come up. All in all, It's a matter of opinion when it comes to which chore is the most pertinent.
RoofCrafters has been repairing and replacing roofs for homeowners like you for nearly 30 years now, and we know how important it is to take care of your home and your yard. We also know, though, that when it comes time to sell your home, the breathtaking begonias in the garden won't be enough to conceal the fact that your roof is outdated, weathered, and falling apart.
Sunday chores are indeed important for resale value, but so is the state of your roof. If you're looking to sell your home in the foreseeable future, or want to feel prepared when it comes time to make the decision to sell and you're wondering how your roof affects your home's value, you're in the right place. In this article, you'll learn if you should install a new roof on your home before you sell, what components of a roof factor into your home's resale value, and lastly, whether or not you should invest in a new roof for your home.
Should I Install a New Roof for Resale Value?
From your driveway's point of view, your roof seems to look okay, so why should you even consider getting a new roof? As odd as it may sound, old age and deterioration aren't the only reason homeowners choose to replace their roofs. A new roof can provide you with many things, including:
Curb appeal
Transferable warranties
Upgraded roofing material
Damage control
Are these factors worth it, though? Let's find out!
Curb Appeal
Think of your roof like an accessory. Just as you would like good with a standard, run-of-the-mill department store watch, you'd look even better with that Rolex you've been asking for since last Christmas. Just as that Rolex would do to your style, your roof has the ability to seriously amp up the look of your entire home.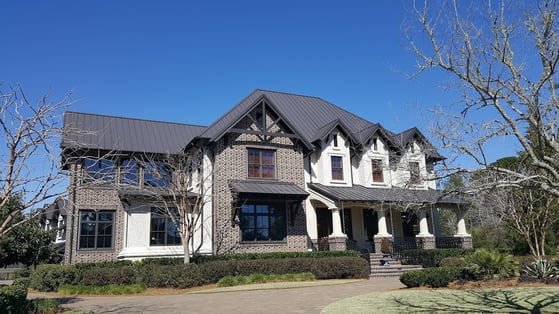 A new roof gives you the chance to provide a huge upgrade on your home's appearance, even if you don't think it's time, it's not damaged, or it's not old enough, if you want to add resale value to your home, a new roof is certainly worth considering. In 2022, you have an abundance of materials to choose from, coming in a variety of different colors and textures. Imagine how a chic slate roof could be complemented by your world-class gardening skills!
Transferable Warranty
When the time comes, and you're ready to sell your home, replacing the roof and having a transferable warranty is a huge selling point. According to RoofClaim, "A transferable warranty is a type of warranty where if the object or structure covered by a longer warranty is sold, the warranty automatically transfers to the new owner once the sale is complete.
Roofs are a little different from other product warranties because the warranties last for decades, usually between twenty and fifty years, and not everybody lives in the same house for that long." Having a transferable warranty allows you and the new homeowners the peace of mind that their roof is covered for years to come. Many buyers vie for this when purchasing a new home.
Upgraded Roofing Material
Although your fifteen-year-old shingles may still look great, there's a good chance that they're not operating at their best. The roofing industry is changing with the times, and as the importance of energy efficiency continues to grow, creating adaptable products follows suit.
Just within the past few years, asphalt shingles have done a 180, and there are even some materials on the market that reflect solar heat in an effort to improve your home's overall energy efficiency. If you believe your outdated shingles may be absorbing too much heat, or not weathering storms like they once did in their prime years, it's time to consider upgrading your roofing material if you want a high resale value.
Damage Control
Remember that roof leak you had last year that went away "on its own"? Or those bats who have made their home in your attic? Before you give these things the chance to rear their ugly heads, installing a new roof can allow you to do some necessary damage control, thus increasing your resale value in the future.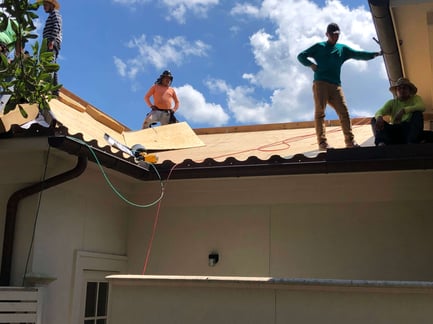 When you replace your old roof and install a new one, this gives your contractor the chance to take a deeper look at the structure and decking, and address and fix any problems that have occurred, or could occur in the future. If your roofing problems are a little more severe than an intermittent leak or a few unwelcomed pests, it's a good idea to consider investing in a new roof anyway.
Should I Invest in a New Roof Before I Sell My Home?
At the end of the day, choosing to invest in a new roof before selling your home as a means to increase your resale value is a personal choice. There's no right or wrong answer, here. If you're a homeowner who takes pride in the curb appeal of your home and providing the family you sell to with warranties and the peace of mind a new roof brings, replacing your roof before selling sounds fitting. If you're looking to sell quickly, and complete damage control and repairs along the way, you're not obligated to invest in a new roof.
The only way to be certain of your choice and have a better understanding of whether or not you should invest in a new roof before you sell your home and if doing so will increase your resale value is by getting in touch with a professional roofing contractor. Having an inspection and receiving an estimate from an expert before you put your home on the market will give you the opportunity to weigh your options.
Before you make any big decisions, talk to a professional roofing contractor at RoofCrafters. After you schedule your inspection, one of our experts will help walk you through the process of installing a new roof and provide you with a better understanding of how this can affect the resale value of your home.
In the meantime, familiarize yourself with our financing page. We believe that every family deserves to have a properly functioning, beautifully crafted roof placed on their home that's within their budget, and could potentially earn them money in the future when selling. To learn more about our services, feel free to browse the extensive resources located in our learning center.