What Are the Different Types of Roofing Tiles?
December , 2022 | 5 min. read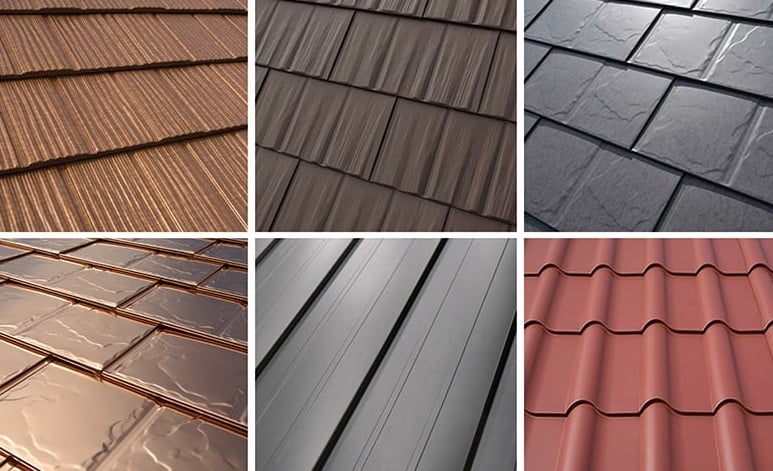 Whether we'd like to face the facts, there will come a day when it's time to replace the roof on our homes. The question is: what type of roofing material should you replace it with? Tile roofs are a popular choice that every homeowner should consider. There are many different styles, colors, and material options available, projecting these tantalizing tiles as a favored choice in 2023.
With so many different types of roofing materials on the market, it can be difficult to choose which one is best suited for your home. For the past 28 years, RoofCrafters has been helping homeowners like you choose their home's latest tile roofing investment with ease.
When it comes time to choose the best type of tile roofing for your home, there are a few different factors involved. So, we've written this article to help guide you through the decision-making process. In this article, you'll learn about the 5 most popular types of roofing tiles and the unique qualities of each of them in order to help you decide on the very best fit.
Roofing Tile Material Types
Roof tiles are a wonderful way to customize your home to your taste. However, the different types of roofing tiles tend to vary in appearance, durability, weight, and even budget. Tile roofs can make your home stand out by giving you that Spanish-Style look for those interested in historical architecture, or even providing a more modern flare for those of us who appreciate a more contemporary style.
The different types of roofing tiles available to you are:
1. Concrete Roof Tiles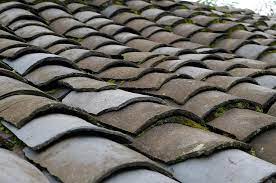 Concrete roofing tiles are manufactured and processed by molding a mixture of sand, cement, and water under heat and high pressure. After the initial "baking", an application of a paint-like material to the exposed surface gives it a finished, more polished look. Concrete? On a roof? If you're thinking it may be heavy, almost too heavy, you'd be correct.
Although concrete tiles have grown in popularity over the past few decades, and are one of the most sought-after roofing materials on the market due to their versatility in color and style options, their weight can make things tricky. If you're interested in a concrete tile roof, it's important to make sure that your home's structure can bare the material, and has been reinforced if not.
Another important factor to consider when choosing a concrete tile roof is the roofing company you choose to install the tiles. Just as the tiles need a specific sort of home to rest themselves upon, they also need a specific type of crew to install them. This material requires specific tools and skillsets in order to be installed properly, so choose wisely when vetting roofing companies to install your new hefty investment.
2. Clay Roof Tiles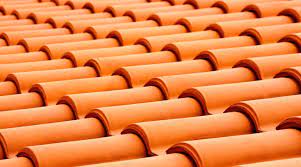 Clay tiles rank as one of the most popular roofing materials in the Southeast. Their durability and strength against the extreme heat and weather conditions prevalent in this region of the United States can't be beaten. On top of these great qualities, clay roofing tiles are rot-resistant, so their lifespan is significantly longer than other roofing materials.
Clay roofing tiles have been around for centuries, so manufacturers have a knack for curating them to the highest quality. Just like concrete tiles, clay tiles are pretty heavy and are prone to breaking if not installed with skill and care. Your roof will need substantial reinforcement to support the extra weight of the clay, so be sure to keep these factors in mind when choosing the best tile roof for your home.
3. Slate Roof Tiles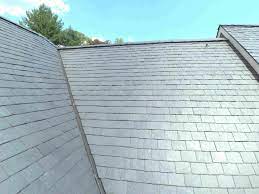 Slate roofing tiles come from a naturally formed stone. Its striking and unique appearance makes these tiles a very popular choice amongst homeowners. This material also provides different color variations all on its own, so the aesthetic options are never-ending.
Slate is fire-resistant and durable, which makes it a great choice for homeowners living in regions of high heat and extreme weather conditions. Just like concrete and clay tiles, though, slate is heavy. You know the drill by now: if you want a slate roof, make sure your home can bear the weight.
4. Metal Roof Tiles

A beautiful metal roof will never go out of style. The most commonly used materials used for metal tiles are:
Aluminum
Copper
Steel
Zinc
Winning the popularity contest out of these options are steel and aluminum. All of these metal tiles are available in different patterns, colors, and shapes. In fact, metal tiles specifically can be shaped to imitate other roofing products and styles, such as wooden shake, slate, and basic shingles.
Metal roofs have become increasingly popular over the past few years because of their easy installation and lightweight. That's right, don't have to worry about reinforcing the structural integrity of our home for this one, people! With every pro comes its con, though.
Some homeowners find metal roofs to be noisy, and extreme weather can create dents pretty easily, calling for frequent repairs. Also, metal is a conductor of outside temperature and does not provide much insulation value.
5. Composite Roof Tiles

Composite roofing tiles are a newer type of roofing material available on the market and are becoming more popular each year. These tiles are multi-layered with acrylic, metal, and stone, providing homeowners with a more "natural" aesthetic. Their look is comparable to slate, giving a crisp look to the homes they're installed upon.
Composite tiles are light in weight, however, they have limited style and color options. Although they are a beautiful material within themselves if you're someone who needs choices, is sure to consider the other tile options listed within this article.
Which Type of Roofing Tile is Best for My Home?
Choosing the roofing tile that's best suited for you and your home is going to depend on many different factors such as aesthetics, weight, weather conditions, and your budget, of course. This article provided you with a bit more clarity on why that is, and further explained the different types of residential tile roofing options available on the market.
At the end of the day, choosing the best type of roofing tile for your home is not a burden you should bare alone. All of this information can be confusing, so be sure to get in touch with a reputable roofing contractor in your area. They'll help you decide on the perfect option for you. Whether you're looking for a roofing estimate or needing aid in exploring the different types of roofing tiles, RoofCrafters has your back.
Browse the extensive resources located in our learning center for more information on the different types of roofing materials. We recommend reading "Which Type of Roof Is Best for My Home?" to familiarize yourself with the many different types of roofs that are available to you. Be sure to check out our pricing page for cost information regarding the materials listed in this article.
My name is Cassie, and I'm the Content Manager here at RoofCrafters. I was born and raised in Chicago, Illinois, and made my way out to Florida post-college graduation in 2021. I'm incredibly passionate about writing and creating valuable content with the collaboration of my marketing team. When I'm not working, I enjoy shopping (a little too much), spending time at the beach, and reading!