The Lowcountry Lowdown: Cost-Effective Roofing Materials for Bluffton, SC Homes
May , 2023 | 8 min. read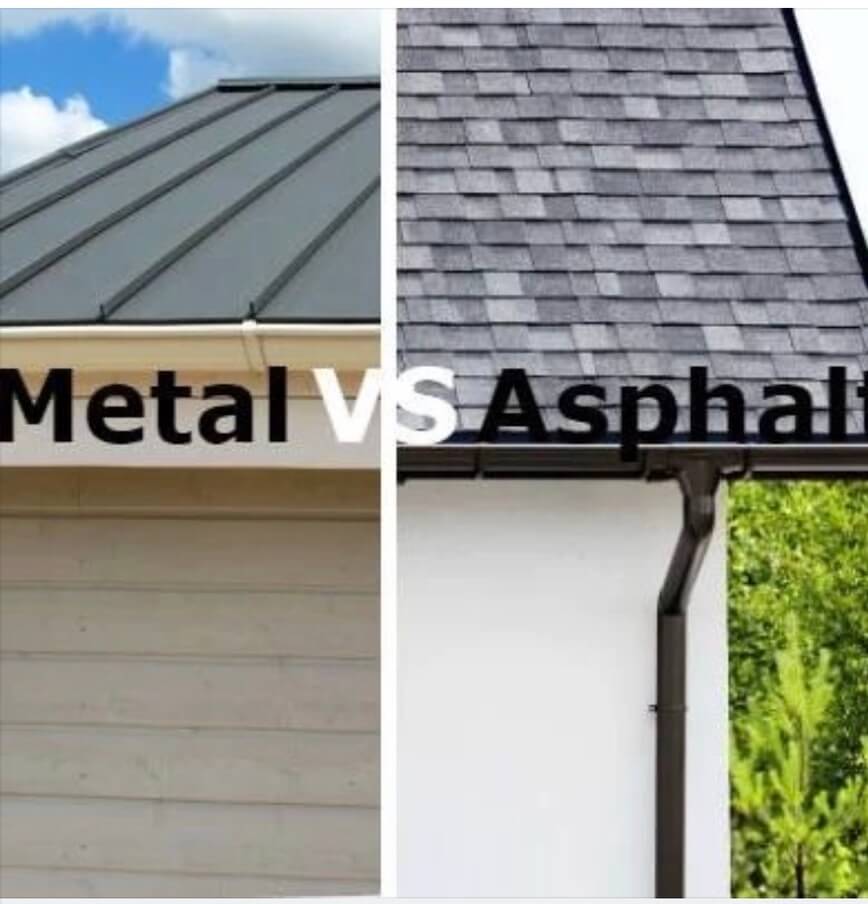 Welcome to Bluffton, SC, the Lowcountry's crown jewel where charm is abundant, and the warmth of the community rivals our humid summer heat. Here, the roofs of our homes do more than shelter us. They narrate tales of our resilience and our love for this gorgeous coastal landscape. Proving our determination to protect and preserve it.
At RoofCrafters, we've been a part of these tales for over three decades. Installing, repairing, and maintaining thousands of roofs. Roofs that can stand up to the unique challenges our beautiful region brings. With countless hot, humid summers, bouts of heavy rainfall, and even the sporadic yet daunting tropical storm under our belts. We understand the demands placed on a Bluffton home's roof.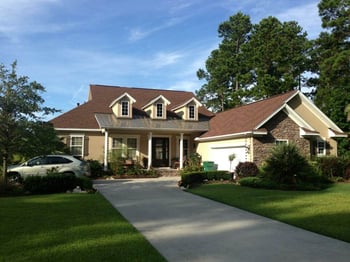 We also understand that navigating the world of roofing materials can be a challenge. After all, you're looking for something durable yet economical. Something that can protect your home without breaking your budget. That's why we've written this article. With years of experience in the roofing industry. A deep understanding of the local climate and demands. We're here to help you find the best, most cost-effective roofing solution for your Bluffton home.
In the upcoming sections, we'll dive into the different types of roofing materials available. We'll discuss their cost-effectiveness and suitability for local conditions. From the popular asphalt shingles that adorn many a Bluffton home to the increasingly favored metal roofing. We aim to give you a comprehensive understanding of the options. So whether you're a long-standing Beaufort County resident or newly seduced by our Southern charm. Sit back, and let RoofCrafters guide you through the world of cost-effective roofing in Bluffton, SC.
The Lowcountry's Favorite: Why Asphalt Shingles Rule the Roost
When it comes to a material that offers an impressive balance of cost-effectiveness and durability. Asphalt shingles top the list. Especially in our beloved Bluffton and the encompassing Lowcountry region. And no, it isn't because they're the most recognized type of roofing. There's a whole lot more to the story that has cemented asphalt shingles as the undisputed favorite.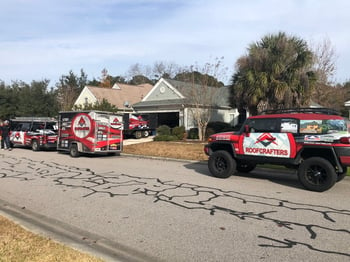 First, let's talk about affordability. Asphalt shingles offer some of the lowest initial installation costs in the roofing market. If you need a new roof pronto without breaking the bank, shingles can be a real wallet-saver. And we aren't only talking upfront costs here. The maintenance requirements for asphalt shingles are low. Which means you won't be shelling out often for upkeep.
Next up is versatility. Asphalt shingles are the chameleons of the roofing world. They come in a plethora of colors and styles, allowing you to pick and choose according to your taste and the architectural style of your home. Whether you're roofing a cozy craftsman bungalow or a stately colonial revival, you'll find an asphalt shingle that fits the bill.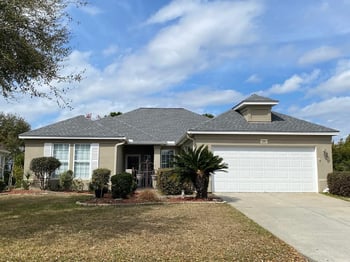 But the main reason asphalt shingles enjoy such popularity in Bluffton and the surrounding Lowcountry. Shingles are suitable for our local climate. They offer decent resistance against heat and handle moisture like pros. And yes, they may not be as storm-proof as more expensive roofing materials. Yet, they're built to withstand the occasional severe weather we get in Beaufort County.
So there you have it – a roofing material that's affordable, versatile, and capable of taking on the Lowcountry's climate. But while asphalt shingles rule the roost, they're not the only option out there. Let's take a look at some other cost-effective materials you might want to consider for your Bluffton home in the following sections.
Metal Roofing: An Emerging Cost-Effective Alternative
Metal roofing might be the new kid on the block, but it's making quite a splash in the roofing scene. While it hasn't dethroned asphalt shingles yet. It's steadily carving out a niche for itself as a compelling cost-effective alternative. Let's dive deeper into why this might be the next best choice for your home in Bluffton.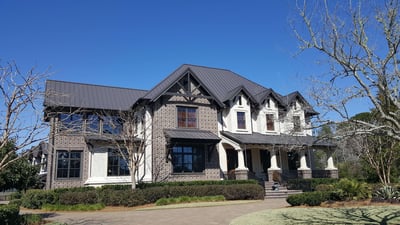 Imagine this. You invest in a roof that has served you for decades without demanding much attention for repairs or maintenance. Sounds pretty nice, right? That's precisely the kind of long-term value metal roofing brings. While its upfront cost is higher than that of asphalt shingles, the durability of a metal roof can help you save on 2 or 3 replacement costs in the long run. A one-time investment in metal roofing can buy you peace of mind for many years if not decades.
But durability isn't the only thing that makes metal roofing an emerging favorite. These roofs are versatile. Like asphalt shingles, they're available in a range of colors and styles. Including those that mimic the look of traditional shingles or tiles. So, when choosing a sturdy roof, you don't have to compromise on aesthetics.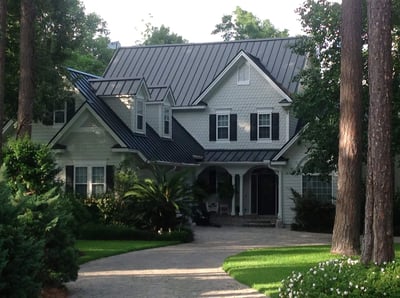 And let's not forget about their suitability for our local Lowcountry climate. Metal roofs are no pushovers when it comes to standing up against the elements. They reflect heat, helping to keep your home cool during our sultry summers. Plus, they're pretty tough customers in the face of a storm, providing a level of wind and waterproofing that's hard to beat.
While asphalt shingles still hold the crown for Bluffton's least expensive roofing material. Don't count out metal roofing as a worthy contender. It's a bit more of a financial commitment upfront, but the long-term benefits might make it the right choice for your home. We'll explore more about these two materials and how to make the best choice for your home in the coming sections. Stick around, we're just getting to the best part!
Choosing the Best Roof for Your Lowcountry Home
The question of what roofing material to choose comes down to what you value most. Is it affordability? Longevity? Appearance? By understanding the pros and cons of the main contenders, you can make a decision that suits your unique needs and budget.
Asphalt Shingles: Pros, Cons, and Cost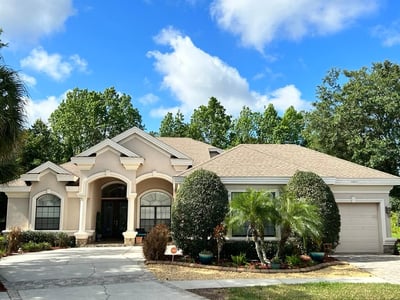 Pros:
Affordable
Versatile style options
Easy to install and repair
Cons:
Shorter lifespan compared to metal
Prone to weather-related damage

Cost:
The cost of a roof replacement installing asphalt shingles in Bluffton will vary depending on the size and complexity. Here's the average cost of a shingle roof in Beaufort County:
3-tab shingle roof average cost of $7,300 to $10,600

Architectural shingles average cost $11,200 to $17,100

Upgraded architectural shingle average cost of $13,100 to $19,000

Designer shingle roofs average cost of $18,300 to $29,100

Metal Roofing: Pros, Cons, and Cost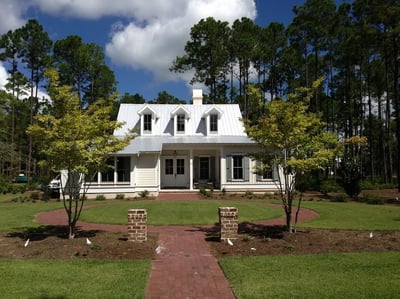 Pros:
Most durable and long-lasting
Energy efficient
Low maintenance
Cons:
Higher upfront cost
Installation requires experienced roofers
Cost:
The price for a metal roof in Bluffton ranges depending on the type of metal and the installation method. Here's the average cost:
Screw-down metal roofs average cost of $16,500 to $31,700

Standing seam metal average costs $27,500 to $42,300
The long-term savings in maintenance and potential replacement costs can make it a cost-effective choice in the long run.
Remember, the cheapest roof isn't necessarily the one that's least expensive long-term. It's the one that'll provide the best value over its lifetime. Consider both upfront costs and long-term maintenance and replacement needs. That's why it's important to consult with an experienced roofing contractor who can help you make the right decision for your home.
Securing Your Lowcountry Home: Make the Best Choice with RoofCrafters
We understand that selecting a roof for your home isn't just about economics. It's about providing a shield for your home. One that balances durability, aesthetics, and cost-effectiveness. Many of our clients even took advantage of our financing to get a better roof. We'd recommend that you consider financing as an option.
Your home is more than just a building; it's a cherished space where memories get made. It deserves the best protection possible. Whether it's asphalt shingles or an emerging alternative like metal roofing, we are here to guide you in making the right choice. After all, your peace of mind and your home's safety are our top priorities. So why wait? Reach out to RoofCrafters today. Let's ensure your home is well-covered, come rain or shine.
My name is Anthony, and I am the lead estimator of RoofCrafters' Georgia/South Carolina division. The roof is the most important part of a structure, and people count on that to protect themselves and their families. That is one of the many reasons why I love my job and enjoy coming to work every day. The continuous training, honesty, and providing the customer with the Roofcrafters experience is what makes me the best in the business.