How Much Does a New Roof Cost?
June , 2022 | 10 min. read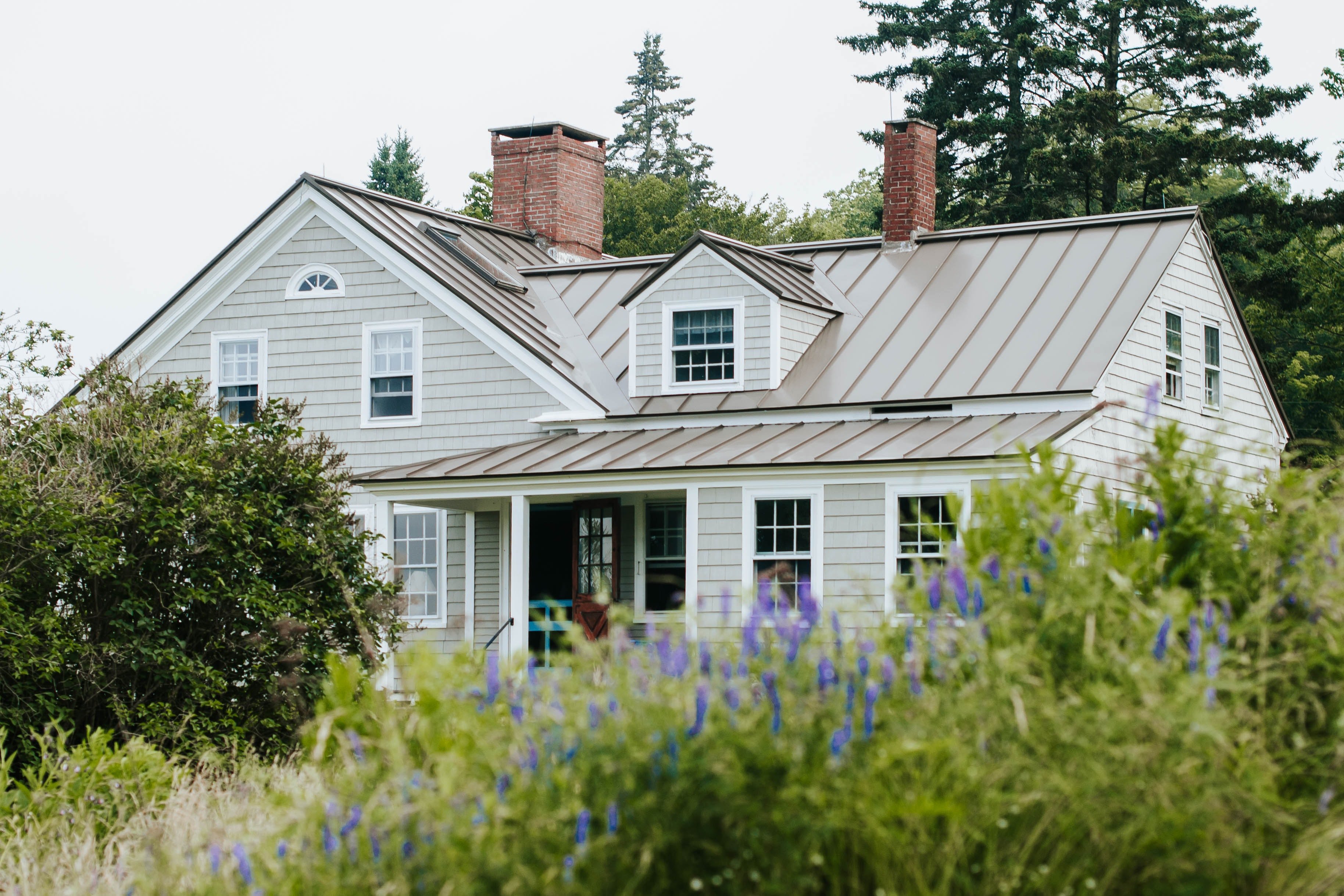 As homeowners, oftentimes we don't realize the importance of a sound roofing system until something drastic happens. Life gets busy, and while your roof may be
okay
on sunny days, if you find yourself breaking out Memaw's serving dishes to collect the running water from your ceiling on the rainy ones, it may be time to consider a
roof replacement.
Maybe you've known for quite some time that you need a new roof, but you're unsure of the costs, or you just don't think it's within your budget. So, in turn, you've let your roof go. Listen to RoofCrafters when we say that there is no shame here. Different people have different priorities, and at the end of the day, sometimes a new roof is at the end of that list.
RoofCrafters has been replacing roofs for nearly 30 years, and we've worked with thousands of homeowners who are anxious, stressed, and fearful of the monetary unknown regarding their roofing project. No one should ever have to feel like they're in the dark when it comes to their roofing project expenses, so we created this article as a cheat sheet for you.
By the end of this article, you will have learned about the averages of new roof prices, the most common roofing materials, and other costs that may be associated with a roof installation. Take a deep breath, and let's jump right in!
We often don't realize the importance of a sound roofing system unless a problem arises that calls for roof repairs or roof replacements. If you have been looking for answers to the question "how much does a new roof cost?" We are assuming you know that you in fact need a new roof and not just a roof repair.
There are several reasons why you might need a new roof, including storm damage, poor maintenance, old materials, or even vandalism. The cost of a new roof may also vary depending on the size of the roof and the materials used to install a new roof.
Many of us tend to ignore roof replacement costs that include things other than roofing material and labor.
What is the Average Cost of a New Roof?
The cost of replacing a roof varies depending on many factors that determine the actual cost, such as the square footage of your roof, the materials you select, and the extent of damage to your roof framing structure. However, for the most part, you can expect the prices for the most popular roof materials (which are asphalt shingles) to average between $11,200 and $17,100, and as high as up to $30,000 for larger more complex roofs with better grade materials.
It starts with the type of roofing materials you select for your home. Here are five of the most popular roofing materials with their average costs installed on a single-family home:
3-tab shingle roof, average cost $7,300 – $10,600
Architectural shingles, average roof cost $11,200 – $17,100
Upgraded architectural shingles, average roof cost $13,100 – $19,000
Standing seam metal roof, average roof cost $27,500 – $42,300
Spanish tile roof, average roof cost $33,700 – $69,800
These are the most widely used materials, with an average roof size on houses that we typically tear off and replace with new materials. However, before you try to answer the question, "how much does a new roof cost?" you need to be sure that replacing your roof is your only option.
Here are a few things you can do to ensure you've exhausted all other possibilities:
Check the roof's lifespan and ensure it has lived a specific number of years.
Ask a roofer if a repair is possible instead of a roof replacement.
Be sure you'll be using the property in the future. If you plan to move to another place, perhaps a costly replacement is not a good option.
What's the frequency of repairs? If you've had several roof leaks, it may be time to move on to a new roof.
Does your roof have

storm damage

? Insurance companies will often pay for replacements due to storm damage.
After you've made sure that replacing a roof is the best possible option for your home, it's time to estimate the total costs. So, let's take a look at some of the common costs that will impact the price of a replacement.
1. Roofing Material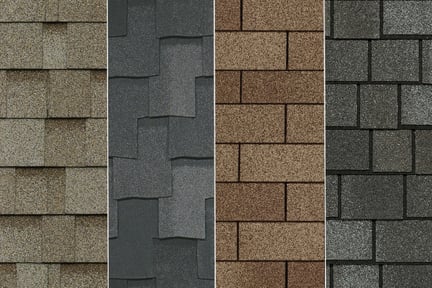 Roofing material is one of the main factors that will affect your overall replacement costs. For example, if you want a slate roof installed or clay tiles, it'll be more expensive than a common roofing material. In contrast, the price will be much more economical if you go for asphalt shingles. Either way, it's best to have a budget in place for the roof replacement so that a professional roofer can provide solutions accordingly.
2. Cost of Labor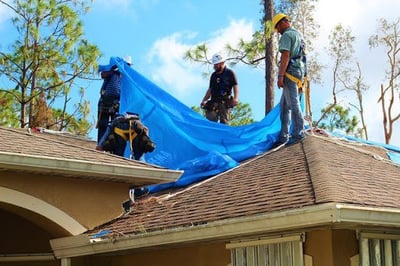 Believe it or not, labor accounts for 60% of the total roof replacement cost. If you've hired a roofing company that's charging minimal prices, perhaps it'll be better to check out their customer reviews. Most leaks are caused by improper installation, so you'll want to make sure you have a roofing contractor that provides quality work and has a great workmanship warranty.
3. Other Roofing Components
There is a lot more that goes into a roof replacement than just material and labor costs. To ensure safety and avoid future repairs, a professional roofer may install and repair other elements of the roof. These elements can include: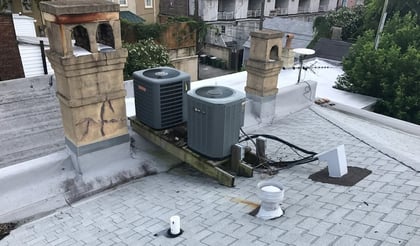 Underlayment
Flashing
Starter Shingles
Drip Edge
Water Shield
Skylights
Another cost that might seem small but will add to your estimate is the cost of nails. A roof replacement will require several boxes of nails, so you mustn't leave this cost out.
4. Condition of the Roofing System
Besides replacing asphalt shingles or tiles on the roof, a professional roofer will also evaluate the condition of your roof framing structure. The cost of replacing may increase if your roofing framing structure is damaged.
These repairs will be an added cost- on top of roof replacement. However, these repairs will ensure that your new materials function well throughout their lifespan.
5. Unforeseen Costs
Other factors such as inflation and hidden structural damage should also be considered when estimating the cost of roof replacements. If the actual cost is a lot higher than the ones you estimated, it could be because of the costs previously mentioned.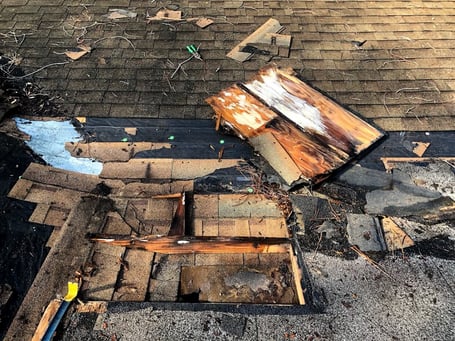 Perhaps you have damage to your roofing system that the insurance won't cover. Consider all possibilities before setting a budget for your roof replacement. It may be a good idea to set aside some money to cover any additional fees to avoid these surprise costs.
Can I Afford a New Roof?
Sure, you can estimate replacement costs on your own, but getting in contact with a professional roofing company will always be your best bet. They'll be able to catch all the details needed to complete an entire roofing system and give you an in-depth explanation.
When it comes down to how much you can expect to pay for a new roof, and if you can afford it, any reputable roofing company will offer you financing options so you can stay within your budget. At RoofCrafters, we believe that a quality roof that provides protection for you and your family is not a luxury, but a right every homeowner deserves.
If you're eager to talk to one of our friendly representatives about your upcoming project, go ahead and drop us a line on our contact page. We'll reach out to you as soon as possible to schedule your inspection. If you'd prefer to brush up a little more on your roofing service knowledge, you can better educate yourself through the extensive resources located in our learning center. We recommend reading "Is Your Roof Covered by Homeowner's Insurance?" next, so you can be better prepared for the out-of-pocket costs of your next roofing project.
My name is Cassie, and I'm the Content Manager here at RoofCrafters. I was born and raised in Chicago, Illinois, and made my way out to Florida post-college graduation. I'm incredibly passionate about writing and creating valuable content that helps others with the collaboration of my marketing team. When I'm not working, I enjoy shopping (a little too much), spending time at the beach, and reading!