Choosing the Perfect Roof for Your Bluffton, SC Home: A Guide
May , 2023 | 8 min. read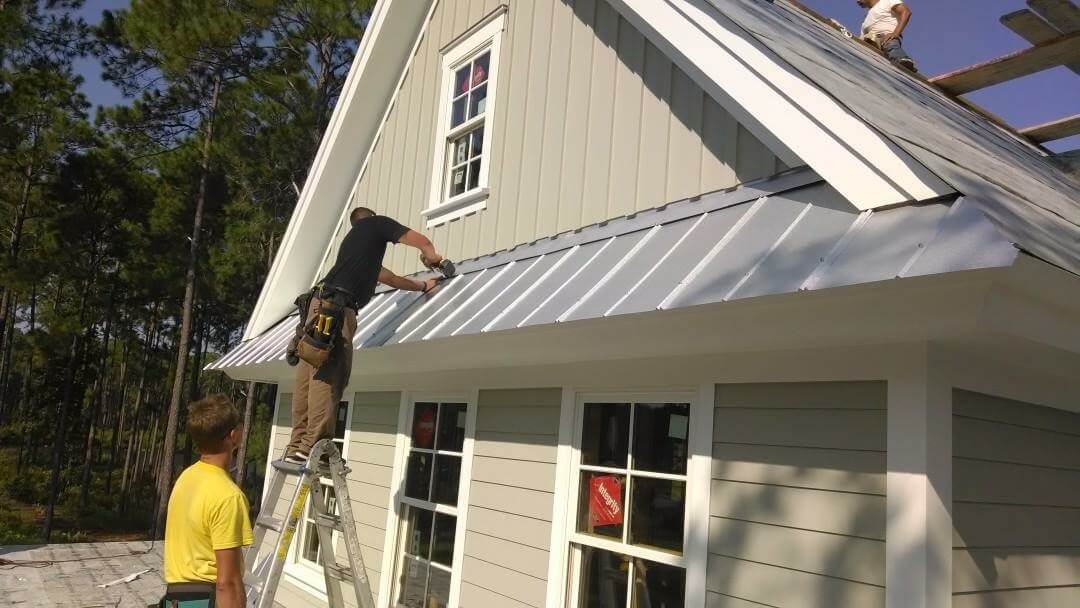 Selecting a roof suited to your Bluffton, SC home, and meets your aesthetic preferences doesn't have to be a daunting task. While it might not be as straightforward as flipping through a catalog, pointing, and poof. Then there it is...a stunning new roof on your home, the process can be simpler than you think.
Consider this - your roof is like an accessory for your home. Just as you'd delight in buying a new pair of sunglasses or that perfect hat you've had your eye on, choosing your roof can be a thrilling part of home ownership. And investing in the right one is important. We get it.
For over three decades, RoofCrafters has been guiding homeowners in Bluffton, the heart of the Lowcountry. We've done so by helping them in picking out the perfect roof for their homes. Our family makes it so effortless you might be tempted to buy another home just to go through the process again. We assure you that choosing your roof can be an enjoyable journey.
When it comes to selecting the ideal roofing type for your Bluffton home, several factors come into play. That's why we've crafted this article to help navigate you through this pivotal decision. Herein, you'll explore five types of residential roofing materials used in the Lowcountry. And hopefully, by the end, you'll have a better idea of what's the best roof for your home.
Selecting the Ideal Roofing Material for Your Bluffton, SC Home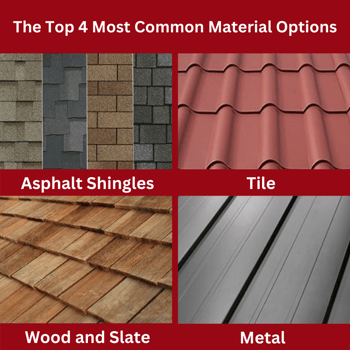 RoofCrafters of Bluffton, SC, specializes in installing five key residential roofing systems.
These include:
Asphalt Shingles
Metal Roofing
Synthetic Wood or Slate
Tile Roofing
Flat Roofing
Each of these roofing options offers unique benefits and aesthetic qualities. For instance, you might love the diverse style options provided by shingles or the soothing sound of rain falling on a metal roof.
Yet, as much as your personal preferences matter when making a significant investment like a new roof replacement. The structural requirements of your Lowcountry home are equally critical. For example, the appeal of a Spanish tile roof might not be an option because of its weight, which your home structure may not support. And the charm of shingles may not beat the advantages that synthetic wood or slate offers for your particular home.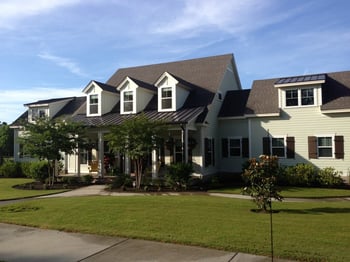 The ultimate decision hinges on professional advice following an in-depth roof inspection. Along with the budget you have for a new roof. With that in mind, let's delve into the specifics of these five roofing materials for homes in Bluffton, SC.
Asphalt Shingles: A Popular Choice for Bluffton, SC Homes
Asphalt shingles, renowned for their waterproof properties, are a common sight in many Bluffton, SC homes. Because of their affordability, durability, and visual appeal. Their popularity stems from their extensive variety of styles and colors. Shingles allow you to customize the look of your roof to match your home's style.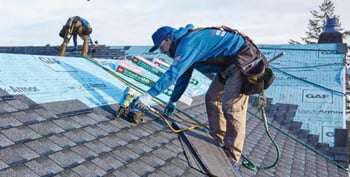 These shingles consist of a base mat, a layer of waterproof asphalt, and a top layer of ceramic granules. These granules come in a spectrum of colors, providing you with a multitude of choices to bring a vision to life.
You can choose from four types of asphalt shingles, each with unique characteristics:
Three-Tab Shingles: The basic form of asphalt shingles. Three-tab shingles derive their name from their cut and installation process. They consist of a single asphalt layer cut into strips. Their lightweight nature makes them the cheapest choice in roofing.
Architectural Shingles: These are the most popular in the asphalt shingle category. The manufacturing process includes layering of the base mats. Which creates a multi-dimensional appearance on your roof. This added weight and layering enhance the durability of architectural shingles.
Upgraded Architectural Shingles: A premium version of architectural shingles. They offer superior durability and curb appeal. With a multilayered design like regular architectural shingles. The upgraded shingles add even more depth and character to your roof. These shingles will withstand harsh weather conditions, making them a reliable choice for homes in Bluffton, SC.
Designer Shingles: Also known as luxury shingles. Designer shingles represent the highest quality of asphalt shingles available. They stand out due to their superior functionality and unique aesthetics, adding a touch of luxury to your home.
Each type of shingle serves a different function depending on the look and purpose you envision for your Lowcountry roof.
Metal Roofing: A Resilient Choice for Bluffton Homes
Metal roofs are composed of interlocking metal panels. Metal presents an efficient and long-lasting roofing choice. In Beaufort County, where the weather can vary from heavy rains to bright sunshine, having a durable roofing system is important. The popular types of metal roofs we install at RoofCrafters in Bluffton and throughout the Lowcountry include:
Metal roofs offer considerable flexibility when it comes to curb appeal. They come in diverse colors and designs, allowing you to custom design your home's exterior look. With a metal roof, you can enjoy energy efficiency that keeps your home cool in the summer and warm in the winter, contributing to lower energy bills.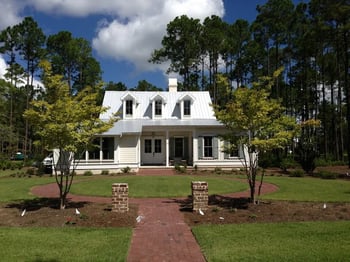 Metal roofs stand as a testament to durability. They provide unrivaled protection against harsh elements. They'll resist strong winds, blowing rain, and inhibit mold growth. Given their tough structure, metal roofs can handle extreme weather without incurring damage. Metal is an excellent option for homes in regions with varying weather conditions.
Synthetic Roofing: Get a Wood Shake or Slate Shingle Look for Your Bluffton Home
Synthetic roofing offers an excellent solution if you desire the aesthetic appeal of natural wood or slate. Yet, wish for a more durable alternative and longer-lasting alternative.
Synthetic roofing mimics the look of traditional materials such as cedar shake or slate tiles. Made from advanced polymers. Yet it boasts superior durability, lighter weight, and easier maintenance. Two of the most popular options we install at RoofCrafters in Bluffton are synthetic wood and synthetic slate.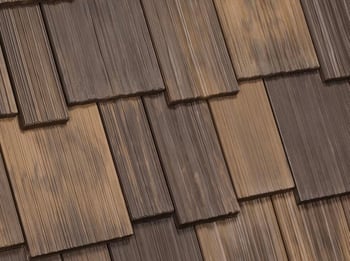 Synthetic Wood Shakes: If you appreciate the rustic charm of wood but are hesitant about its maintenance requirements. Opt for synthetic wood. It gives the same classic look without the associated concerns of rot, insects, or fire.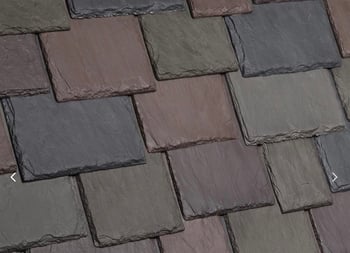 Synthetic Slate Shingles: If you've always loved the sophisticated look of slate roofs but found them too heavy or costly. Synthetic slate roofing is a compelling choice. It offers the same timeless elegance as natural slate but at a fraction of the weight and cost.
Besides these advantages, synthetic roofing is also eco-friendly. Synthetic roofing also has an array of colors and textures available. This allows you to customize your home's look while delivering superior performance and longevity.
Choosing Tile Roofing: A Classic and Durable Option for Bluffton Homes
Tile roofing is a distinctive, sustainable, and long-lasting roofing material. Known for its Spanish and Modern timeless appeal. Its broad array of shapes, profiles, and colors offers endless decorative opportunities.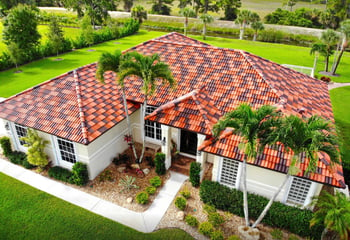 Tile roofs are not only stylish but also durable and versatile. They can withstand the severe weather conditions typical of coastal South Carolina. Providing your home exceptional storm resistance. This is an especially important consideration for homeowners in regions like Bluffton.
The natural thermal resistance of tile roofs can help maintain comfortable indoor temperatures. This is a significant benefit in Bluffton's warm climate. Choosing a tile roof for your home will elevate its aesthetic appeal and provide long-lasting protection for you and your family.
Flat and Low Slope Roofing: Efficient Choice for Specific Bluffton Homes
Flat and low-slope roofs, characterized by a pitch of less than 10 degrees, present a distinct style and functionality. While they're not as common in the Lowcountry due to the prevalence of steeper roofs, they can be an effective solution for specific home designs.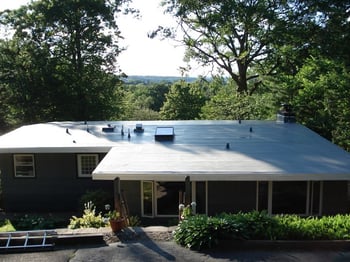 These roofs use self-adhering materials, eliminating the need for nail penetrations. Moreover, the single-ply and granulated surfaces usually do not need regular coatings. Which means less maintenance later down the road.
You can opt for these materials:
Each material provides a unique blend of durability, cost-effectiveness, and construction speed. They also add valuable extra space for HVAC units, solar panels, or even a rooftop garden. Despite being less common in our area, they can be a practical and efficient choice for certain Bluffton homes.
Making Your Choice: Determining the Best Roofing for Your Bluffton Home
Selecting the right roofing material is an intricate process, considering the diverse factors at play. This guide aims to help simplify the decision-making process. Hopefully, it has helped you understand the options.
Your next logical move would be to engage with a seasoned roofing contractor for an inspection. This allows you to discuss your options with an expert, taking into account the specifics of your property and your preferences.
The RoofCrafters family is at your disposal. Whether you need a roofing estimate or help in navigating the myriad of roofing choices. Our team is always ready to help make your roofing journey a smooth one.
At RoofCrafters, our mission is to provide job opportunities for others to thrive and grow while making a meaningful impact within our communities.