All You Need to Know About Tile Roofing
February , 2023 | 8 min. read
By Macie LaCau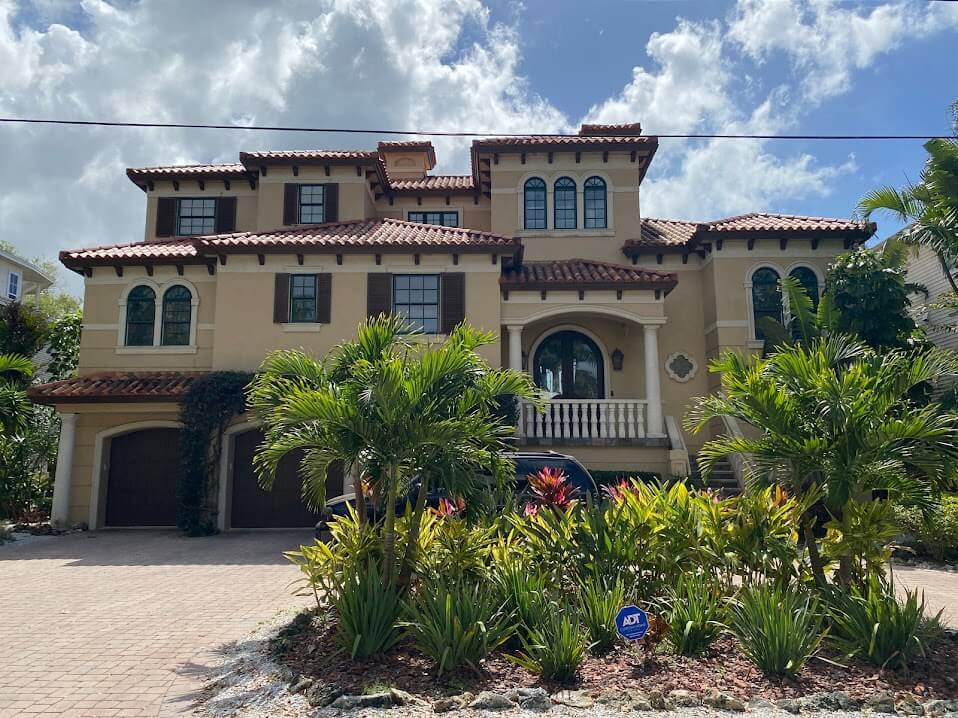 The feeling of having a new roof installed on your home is an underrated one. The smell of new materials, the fine craftsmanship of a freshly constructed roof, and the abundance of curb appeal make the experience exciting, to say the least.
But before you can get to that point of satisfaction, you have to know what kind of roof you want, right? From metal to asphalt to clay, choosing a new roofing system can seem like a lot of work. If you're someone who values a crisp and unique look to your home, longevity, and durability, tile roofing is an option to consider.
Here at RoofCrafters, we've installed tile roofing selections on Georgia, South Carolina, and Florida homes for almost three decades. In our nearly thirty years of dedicated service, we've compiled a list of things you should know about tile roofing and are so excited to share what we've learned along the way with you.
This article discusses everything you need to know about each type of tile roofing. Though there are several options to choose from, it's vital to make comparisons between them in order to make an informed final decision that benefits you and your home. By the time you're finished reading, you'll know what to expect from each tile roof selection, helping make the process a walk in the park. To begin, we'll go over what each tile roof type is to give you an idea of what they may bring to the table.
What Types of Roofing Tiles Are There?
Tile roofs are customizable and flattering, making it easy to find a match that fits your home. With increased options comes more variations in weight, durability, appearance, and cost. Some homeowners may appreciate a particular look, while others can find others to be more suitable. The available roofing tile options you have are:
Clay Roof Tiles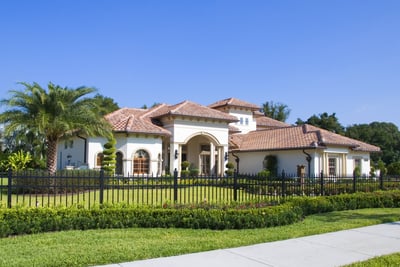 Clay tiles are one of the most sought-out roofing materials in the Southeast. Their durability and strength against high heat and extreme weather conditions can't be beaten, especially in this region of the US. Adding to these notable qualities, clay roofing tiles are also resistant to rot, making their lifespan significantly longer than other roofing materials.
Clay roofing tiles have been around for centuries, so manufacturers have had a long time to spend curating them to perform at their best ability. Just like concrete tiles, clay tiles are heavy and prone to cracking if not installed with care, skill, and patience. Your roof will need substantial reinforcement to support the weight of heavy clay, so be sure to keep that in mind when choosing the right tile roof for your home.
Concrete Roof Tiles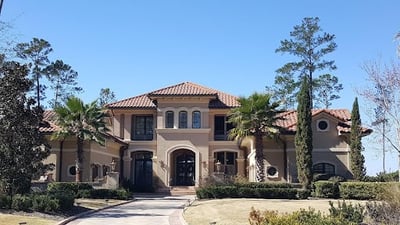 Although concrete tiles have grown in popularity over the last few decades and are one of the most popular roofing materials on the market because of their versatility in style and color choices, their weight can be a negative asset. If you're looking into a concrete tile roof, it's essential to ensure that your home's structure can support the material.
Metal Roof Tiles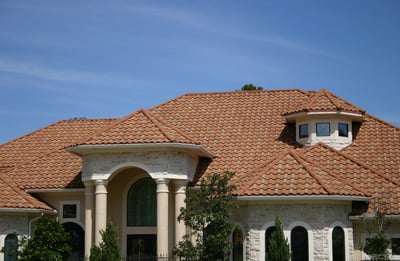 Metal roofs are becoming increasingly popular because of their lightweight and easy installation. You don't have to worry about tending to the structural foundation of our home for this option. Every selection has both pros and cons, however. Some homeowners report metal roofing to be noisy and prone to denting.
Slate Roof Tiles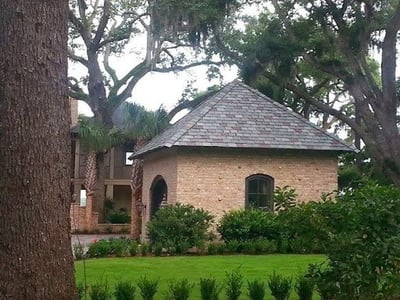 Slate roofing tiles come from naturally formed stones, and their smooth and unique appearance makes them a trendy choice among homeowners who are all about aesthetics. This material provides different color variations all on its own, so there are plenty of options available to suit your home.
Slate is fire-resistant and hardwearing, which makes it a fantastic pick for homeowners living in regions where high heat and harsh weather conditions are standard. Like concrete and clay tiles, though, slate is on the heavy side. Remember: if you'd like a slate roof, make sure your home can support the weight.
Composite Roof Tiles
Composite roofing tiles are one of the newer types of roofing materials on the market and are gaining more popularity each year. These tiles are multi-layered with stone, metal, and acrylic, offering homeowners a more "natural" look. They're comparable to slate and give a specific look to the homes they're installed on.
Composite tiles are lightweight but have limited style and color choices. Although they are a beautiful material within themselves, if you're one who prefers a range of options, be sure to consider other tile selections before making your final choice.
How Much Do Roofing Tiles Cost?
The ultimate cost of tile roofing installation will depend on numerous factors like the square footage and complexity of your home, your budget, and the style you choose. However, we can give you a roundabout of what you may potentially pay if you live in Georgia, South Carolina, or Florida based on national averages.
Clay Roof Tiles ($12 to $18 per square ft.)
Concrete Roof Tiles ($9 to $26 per square ft.)
Metal Roof Tiles ($10.60 to $18 per square ft.)
Slate Roof Tiles ($20+ per square ft.)
Composite Roof Tiles ($11.75 to $19 per square ft.)
As you can see, pricing for different tile roofing selections varies.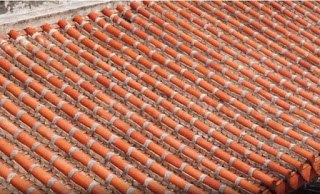 Terracotta and slate roofs are among the most expensive and are typically chosen by homeowners who want a unique and long-lasting home with an abundance of curb appeal. The choice you ultimately decide on will be an extension of your personal style, budget, and the requirements of your home.
The Pros and Cons of Roofing Tiles
Every roofing type has benefits and drawbacks. What may be a pro to some could be a con to others, so consider these, but know that your ultimate choice depends on what you want and need for your specific home.
Pros
Environmentally friendly

Energy efficient

Unlikely to Rot

Long-Lasting

Low Maintenance
Cons
Heavyweight

Brittle

Not Suitable for Every Roof Slope

Costly

Difficult to Install
Tile roofs are more expensive than many other options, but they can potentially last for more than one hundred years when in the right climate. Concrete and clay tile roofing can withstand damaging winds, string hail, and fire. Even though they're durable, they may require maintenance or repairs down the road due to cracking from heavy impact.
Am I Ready for Roof Tile Installation?
It's undoubtedly a possibility! Even though considering every roofing option at your disposal can be a little daunting, it's hard to go wrong with tiles. However, it all comes down to what works best for you and your lovely home.
Now that you've brushed up on tile roofs, you may wonder what can be done from here. If you're ready for an expert to take a look at your roof, RoofCrafters is ready to assist you.
Here at RoofCrafters, we want you to know that there are dedicated professionals who can help make your roofing project a lot easier! If you want to get in touch with one of our representatives, make your way over to our contact page. Feel free to also check out our comprehensive roofer checklist to help you determine the best contractor for you.
No matter what your roofing needs are, RoofCrafters is prepared to help!
I'm a native Georgian who spends my days nurturing my passions and embracing the quiet life. With a penchant for taking the road less traveled, I love discovering new ideas, rooting for the underdog, and taking the long way home. I enjoy spending time with family and friends, writing, and homesteading.